Combine an aptly named suburban New York boy with a fun-loving, dance-crazy group of family
and friends, a kickass DJ, great food and a wonderful venue and you get Nathan's famous Coney
Island-themed Bar Mitzvah Party.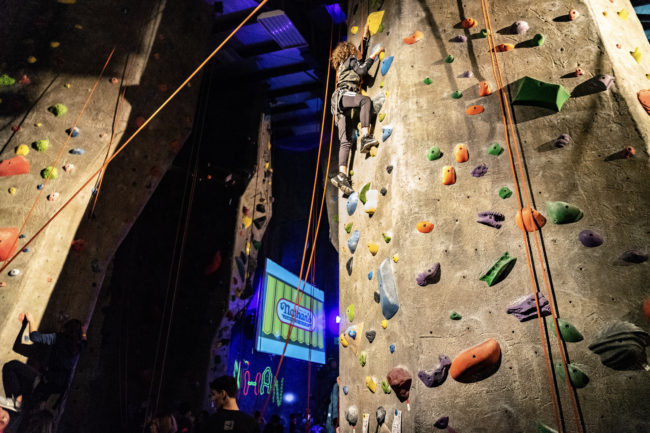 Guests arrived at The Rock Club and knew right away they were in for a colorful night full of fun
and frivolity they would remember for a very long time.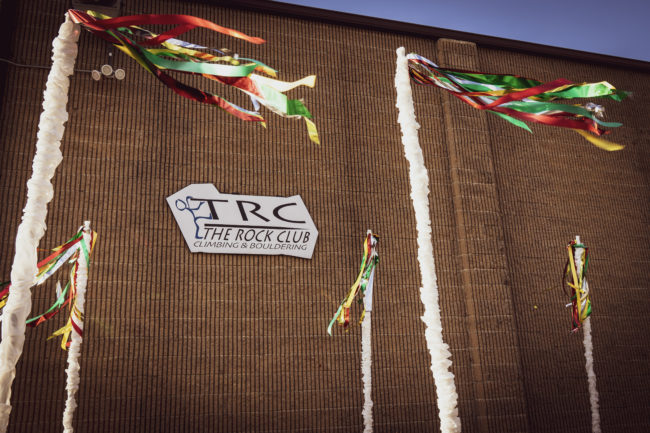 Inside were all the elements you'd expect from a Coney Island experience. Great themed apps…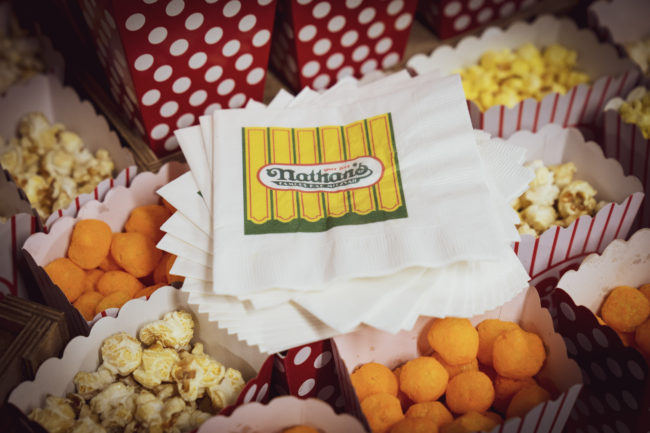 A fully stocked bar featuring signature drinks such as the "Astro Spritz", the "Spicy Cyclone"
and the popular "Luna Royale"…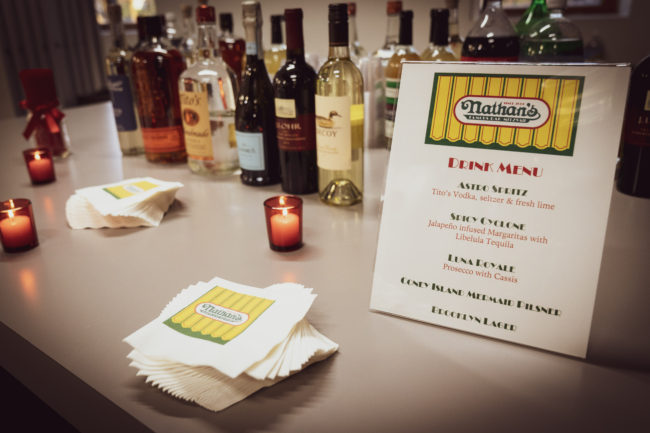 The card box featured the great specially designed logo, which was everywhere you turned…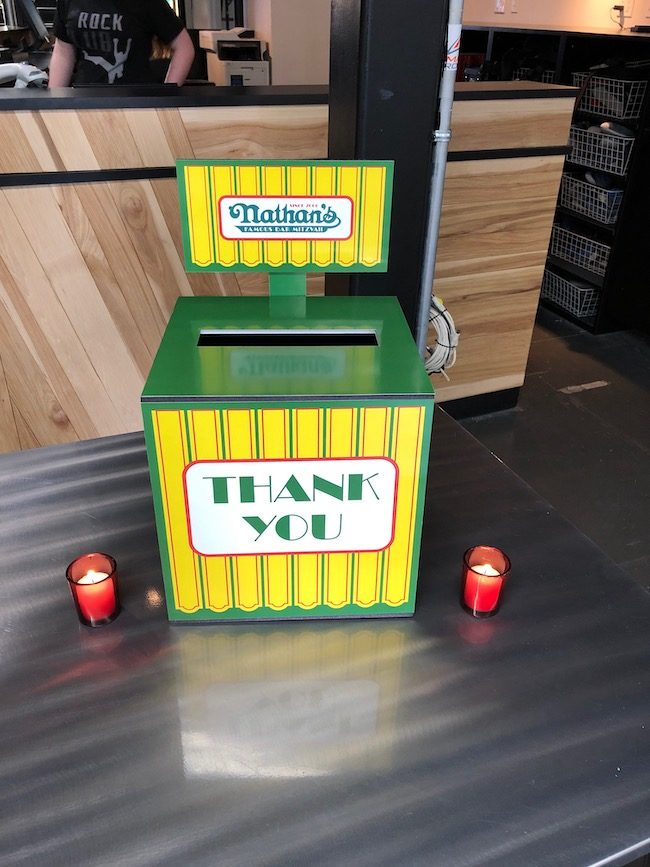 On the balloons, which, like the logo, were everywhere you turned…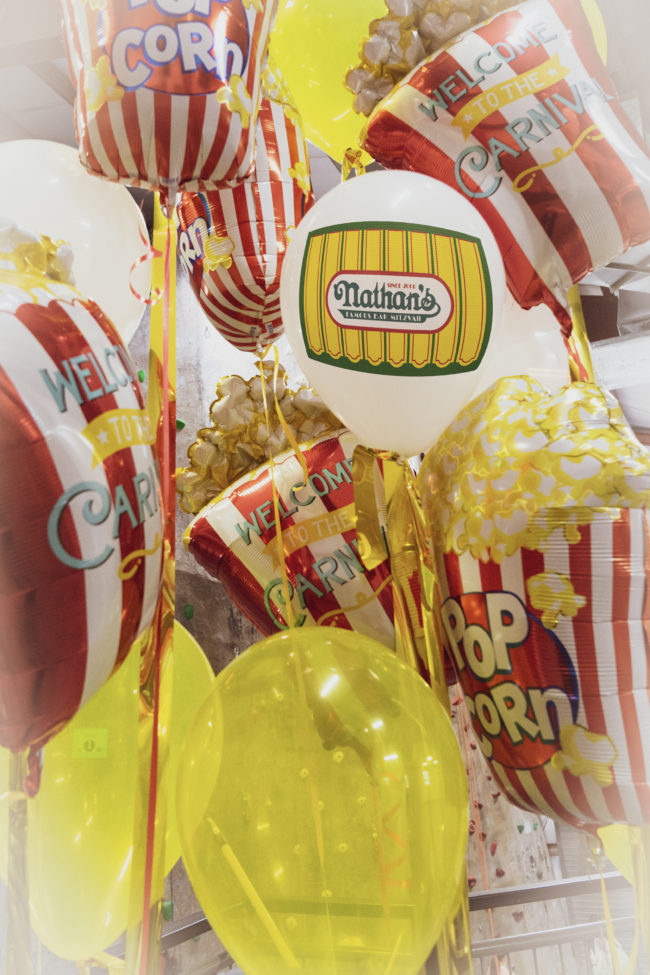 On the giant projector screen outlining the dance floor…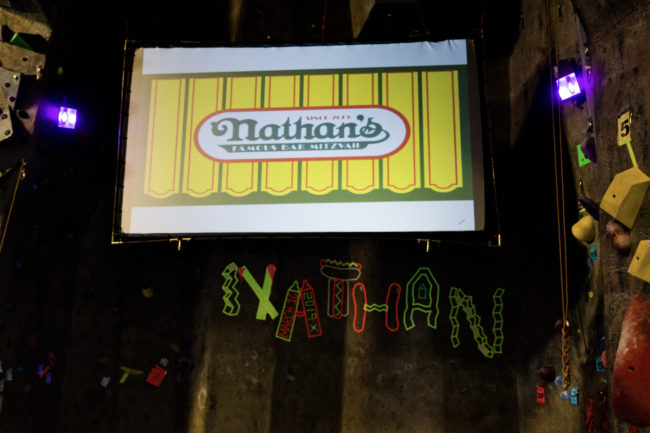 And on a giant vinyl sign that rimmed the balcony overlooking the main room.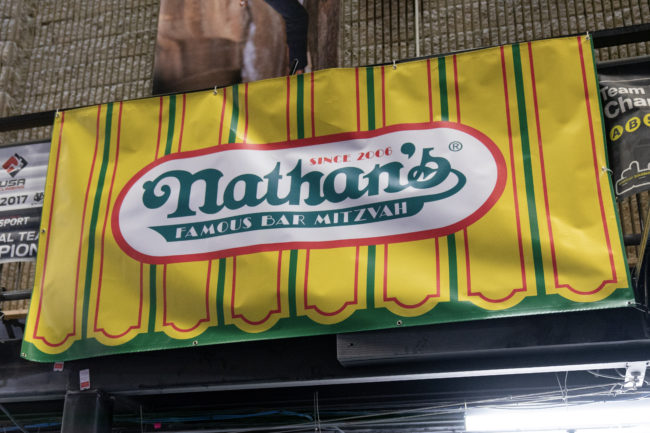 And, of course, you didn't think we'd forget the hot dog cart did you?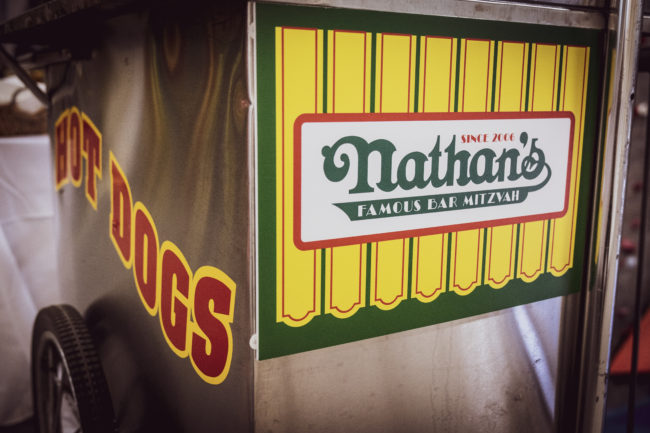 Tables in the dining area were adorned with these wonderful antique replicas which further
helped set the carnival mood.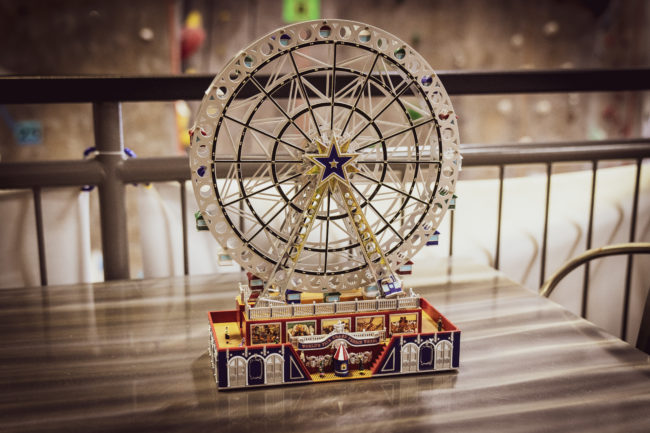 The main course was delicious custom-made pizza prepared on site by the Big Green Truck.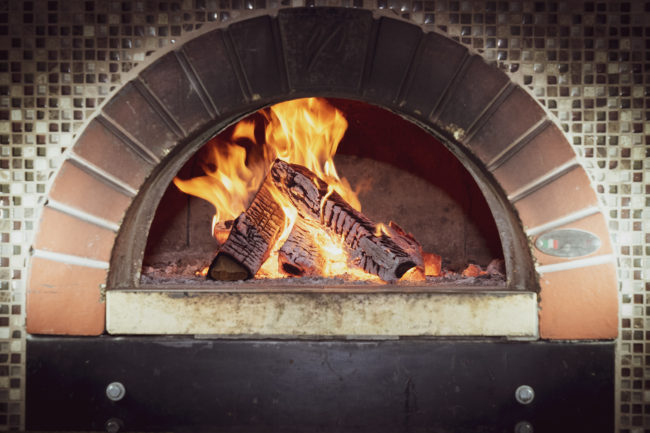 Once fed and the formal festivities were out of the way, a wonderful (and somewhat crazy) night of
rock climbing and dancing ensued, led by the very enthusiastic DJ stylings of Joe Nyce and his team.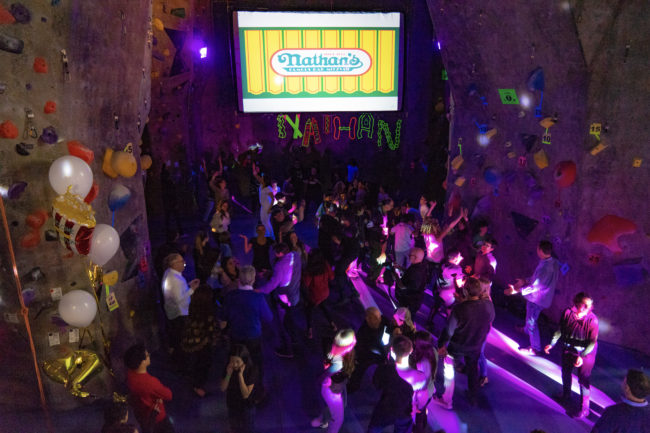 Rise up young man, any way you slice it Nathan's Famous Coney Island-themed Bar Mitzvah party
was a rousing success!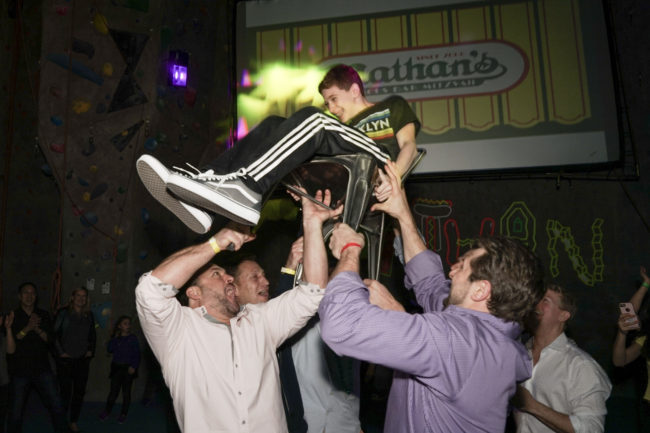 Easy! Done! Enjoy!
Plan-it Vicki is the brainchild of Vicki Ross, an experienced Event Planner located in Avon, a suburb of Hartford, Connecticut. Vicki has created wonderful celebrations all over Connecticut, New York, and Massachusetts. She and her staff provide services for small, intimate dinner parties as well as weddings, and bar and bat mitzvahs.
For help with your next event contact Plan-it Vicki