From start to finish, planning this beautiful wedding was a pleasure. The wedding couple was based in Chicago, with the mother of the bride running point from her Connecticut home. Through many Zooms and site visits we were able to put together a celebration that matched the grace, spirit and class of two beautiful people who were clearly meant for one another!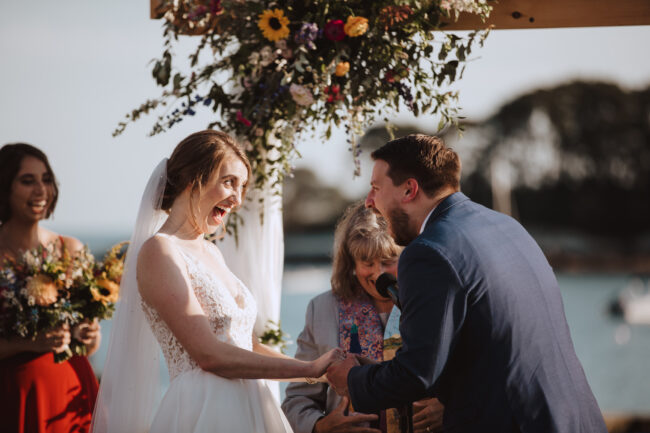 The wedding day started off in split locals: the bride with mom and her team, beach side, while the 'groom squad' got fitted with custom t-shirts and took time out for some hoops up the road a few hundred yards.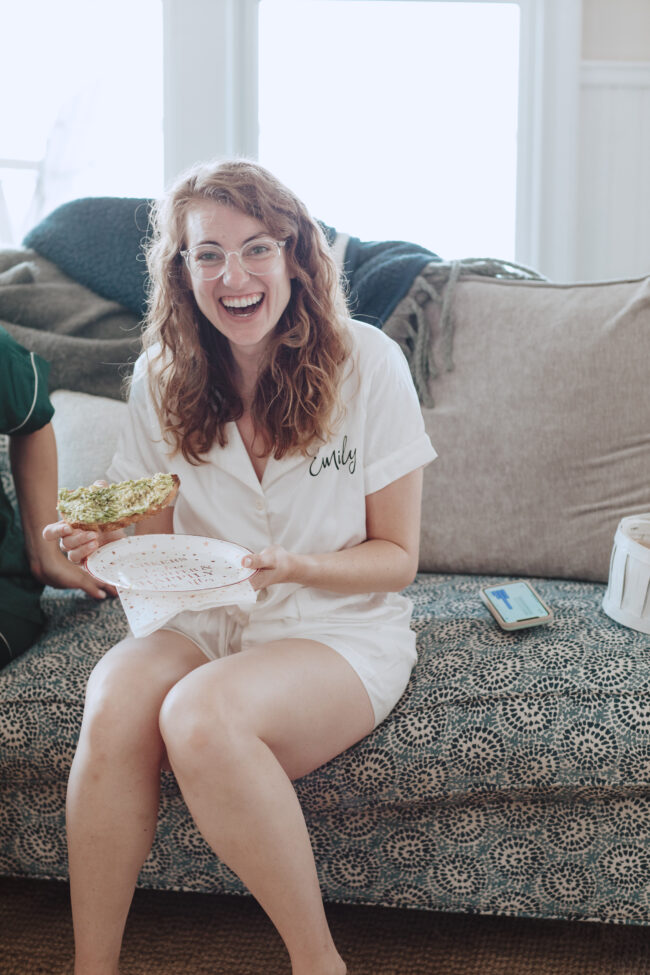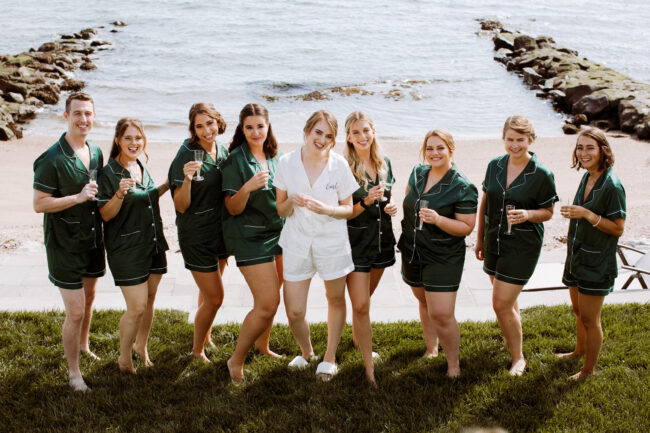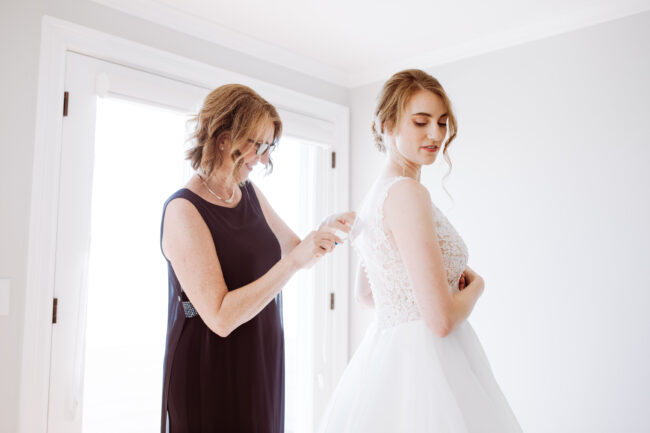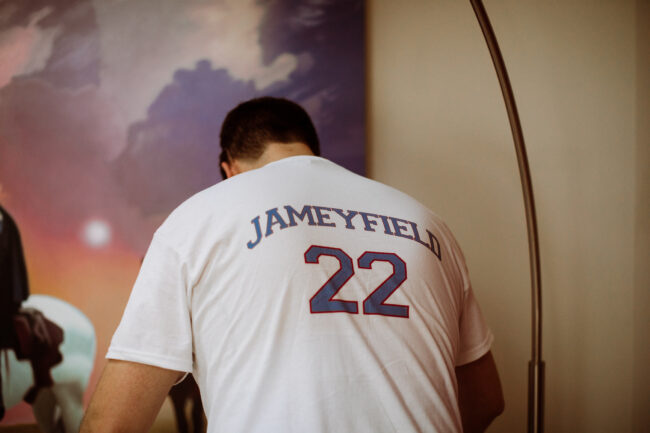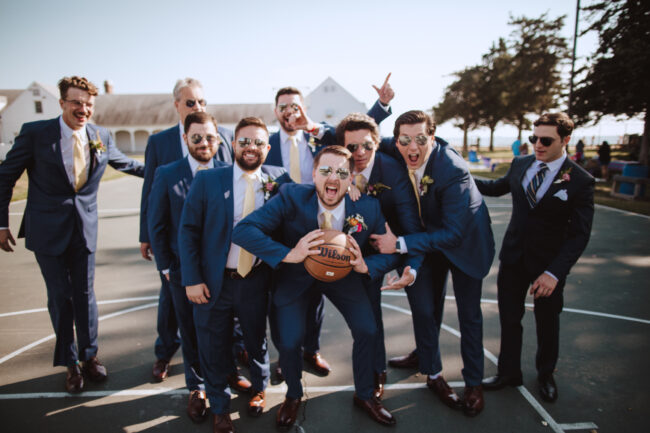 The bride's team 'supervised' from above as the countdown to the ceremony began, making sure every t was crossed and every i dotted, both inside and out.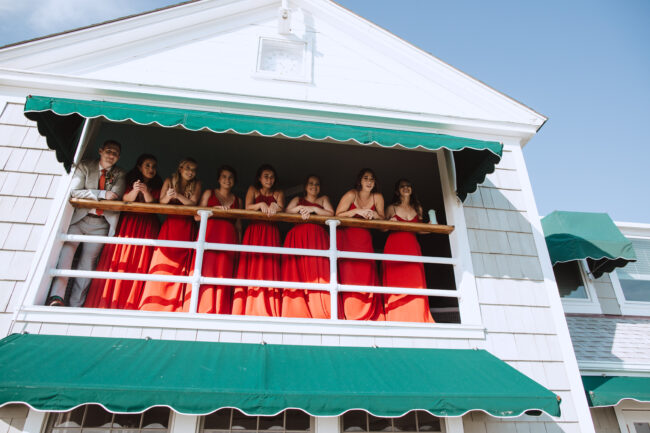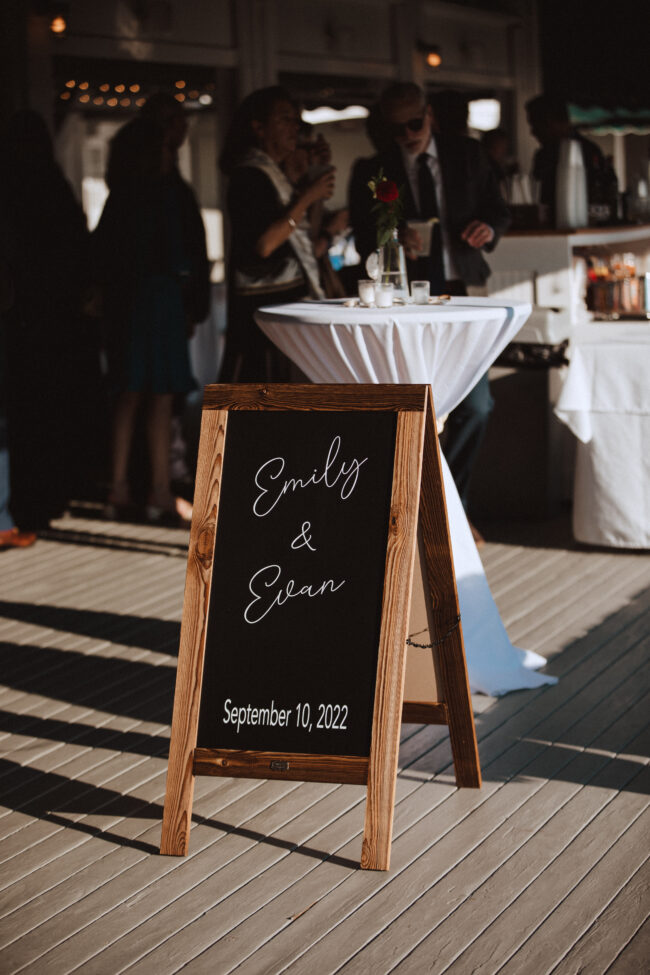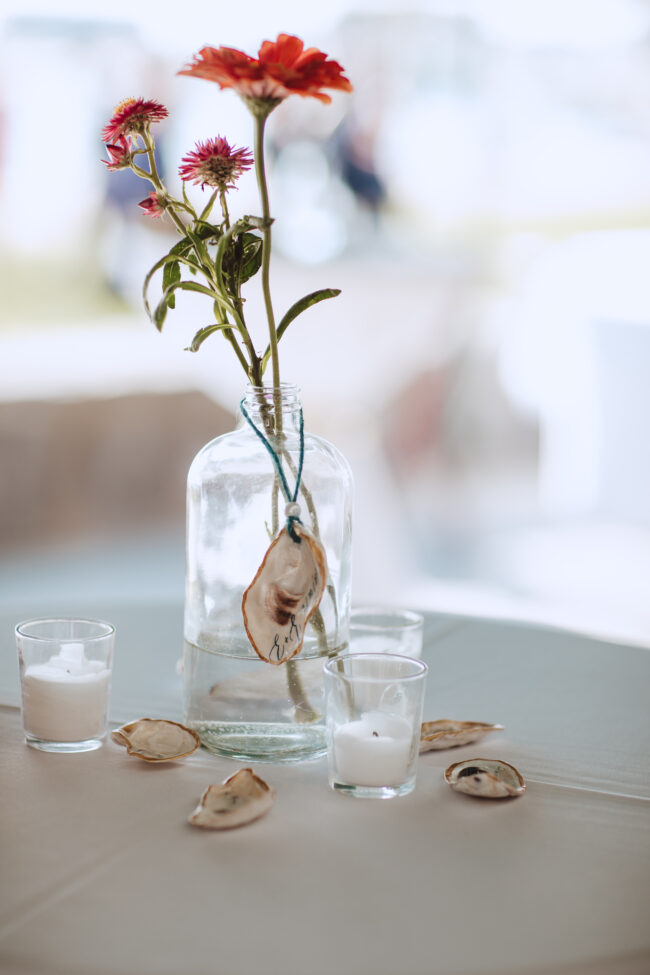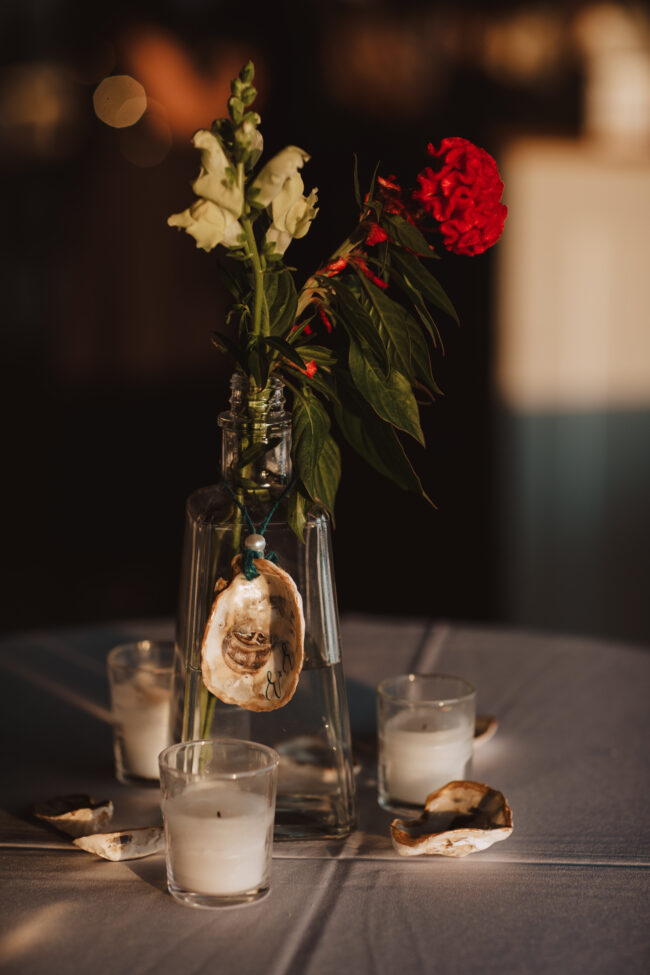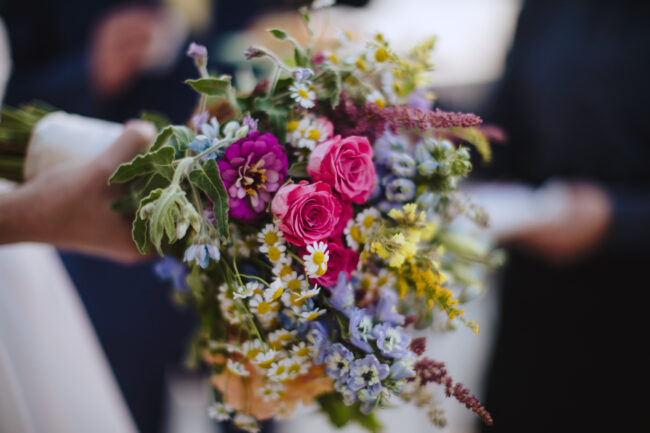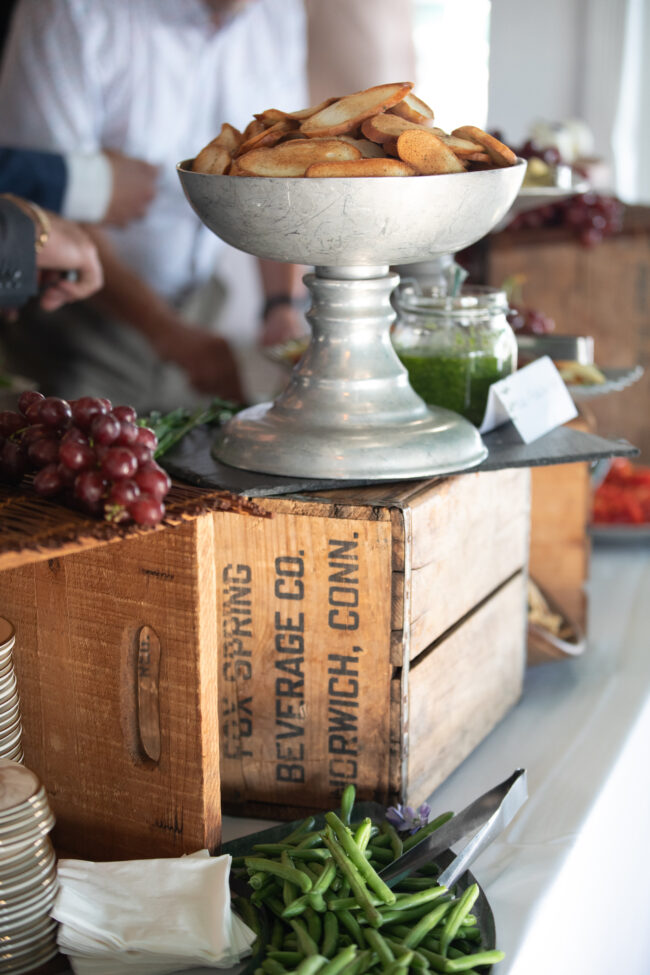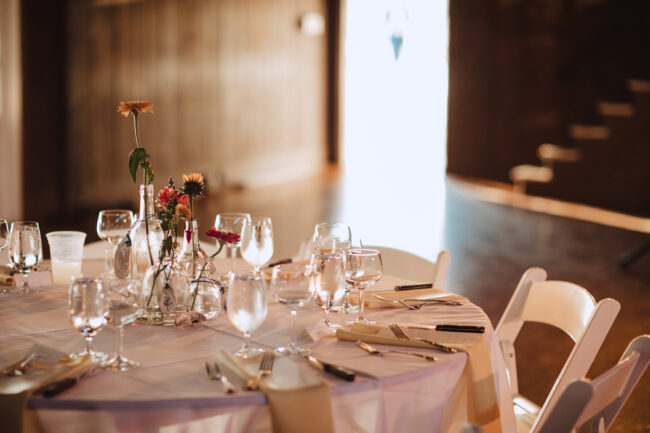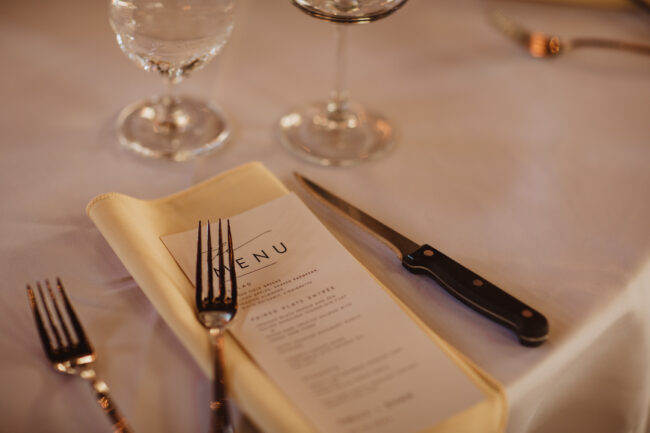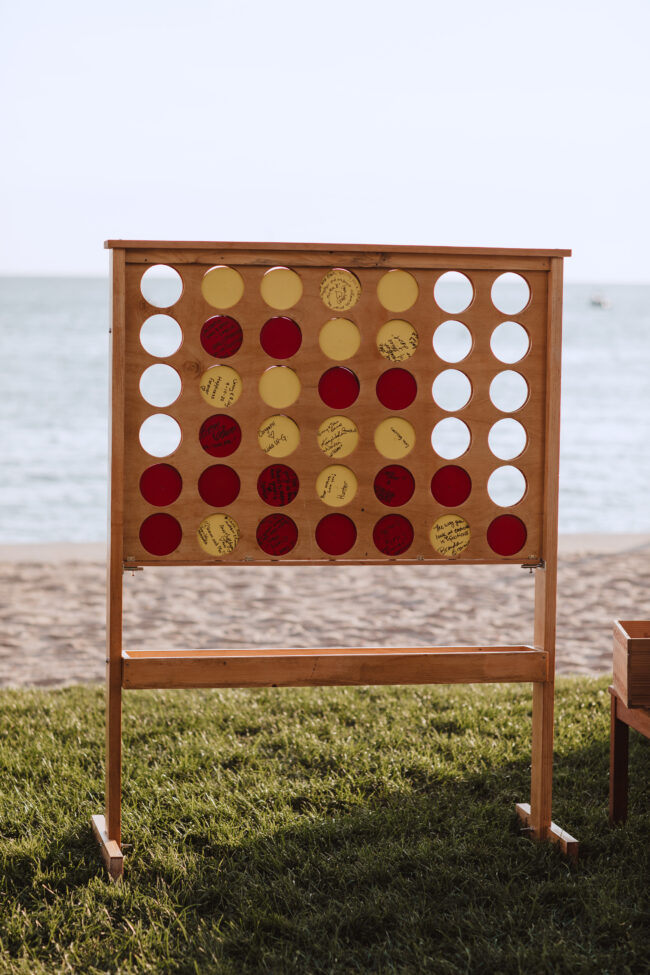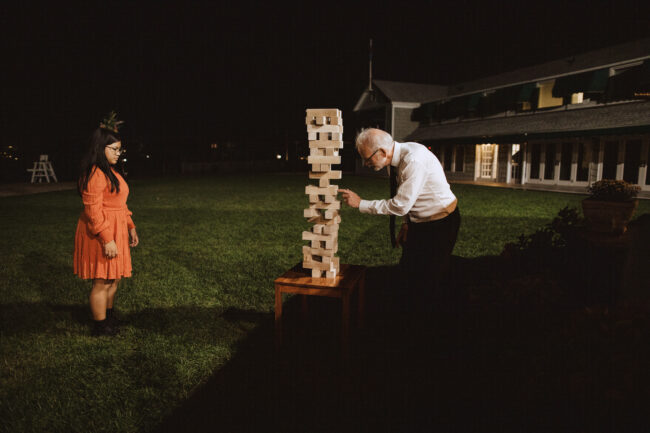 The lawn at the Madison Beach Club provided a gorgeous backdrop for the ceremony. Mother Nature did the rest, ensuring a perfect late-summer afternoon and evening weather-wise.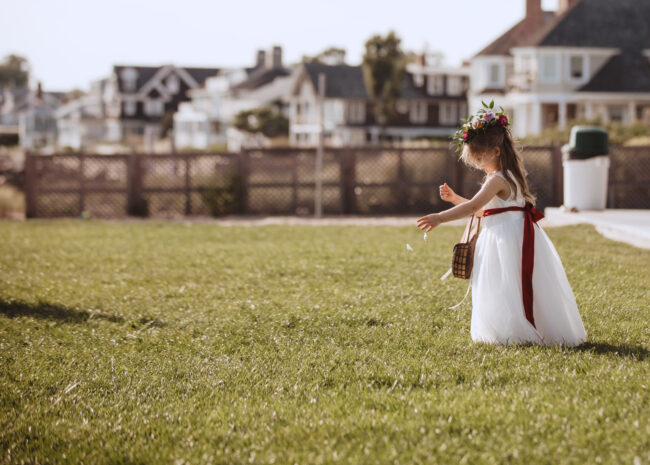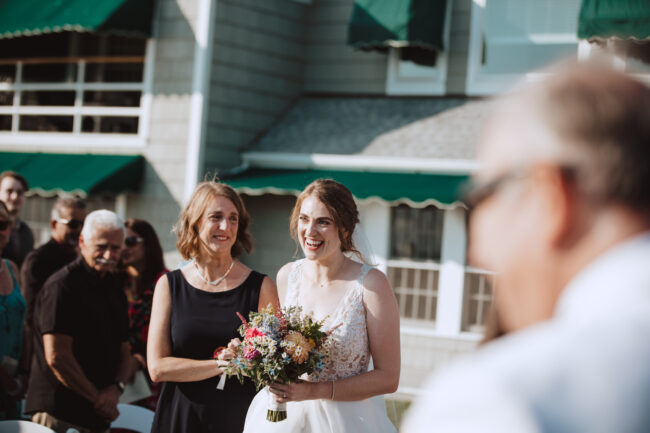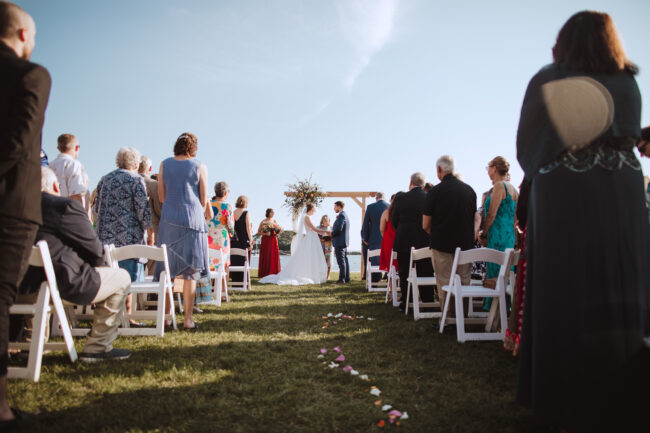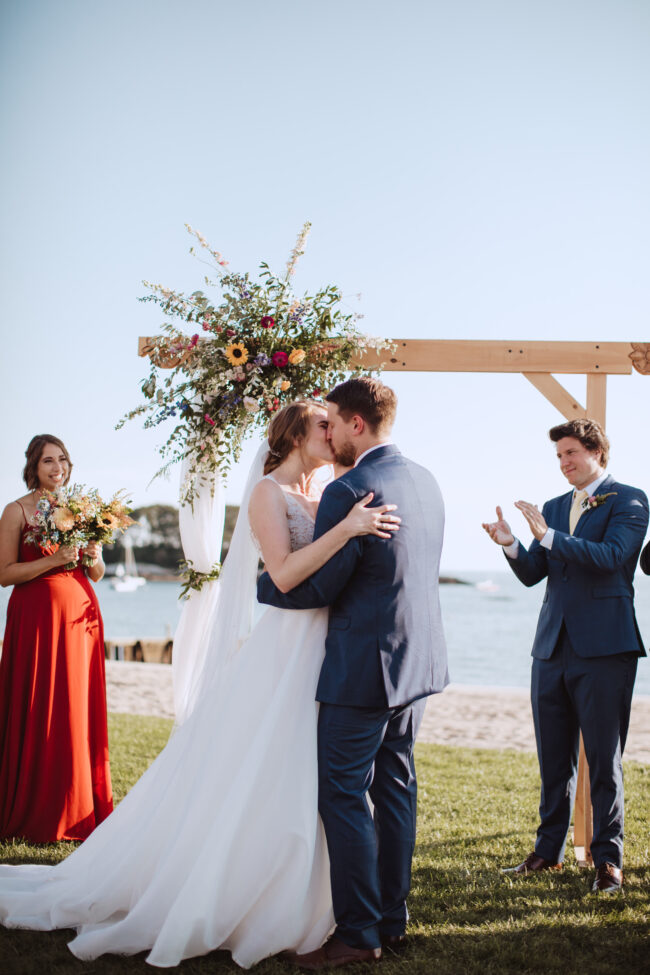 Once the 'business' end of the day was done, it was time to party! And while the guests enjoyed a lovely cocktail hour on the patio, the (very)newlyweds snuck off to visit their favorite local ice cream shop. Heads sure turned when these two showed up for some sweets!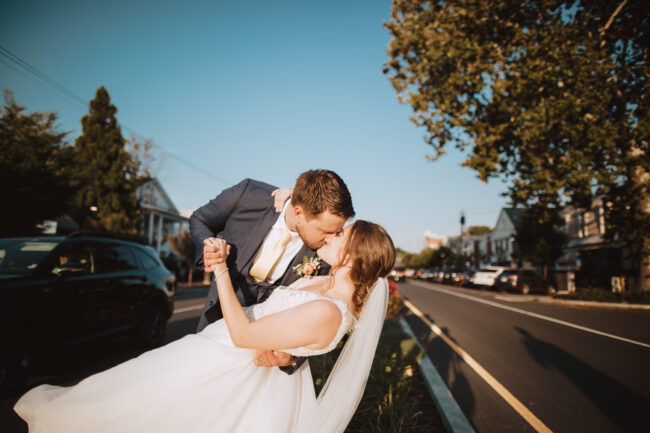 A couple of spectacular sunset pictures of the bride and groom and then it was ON! An amazing evening of hugs and laughs and dancing and eating would ensue.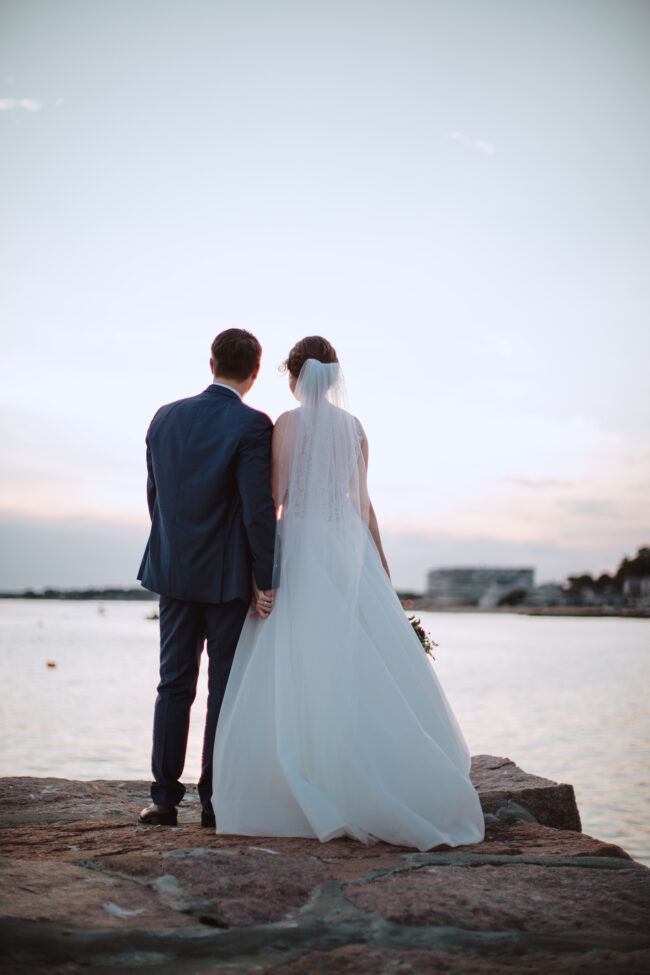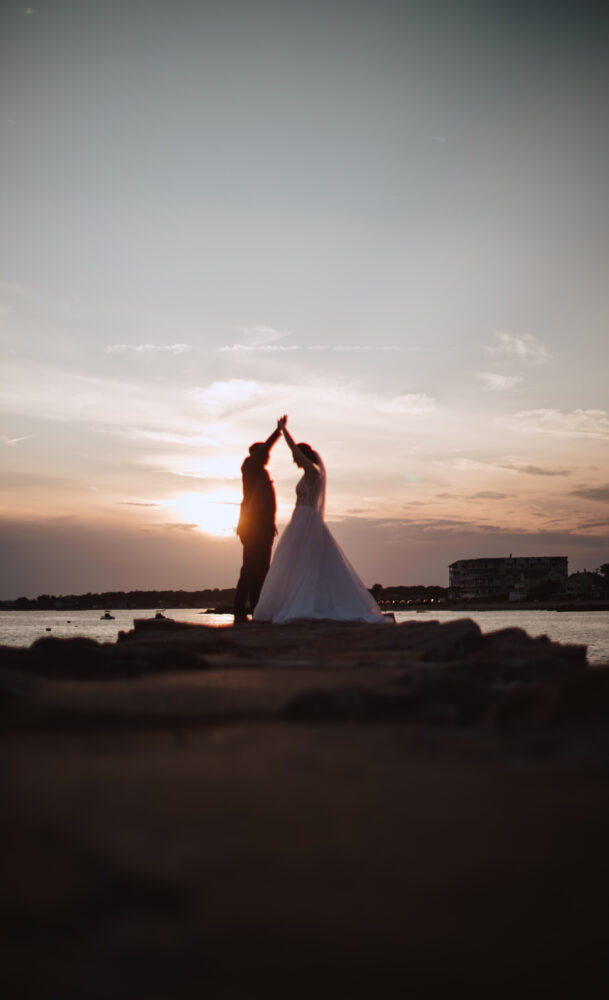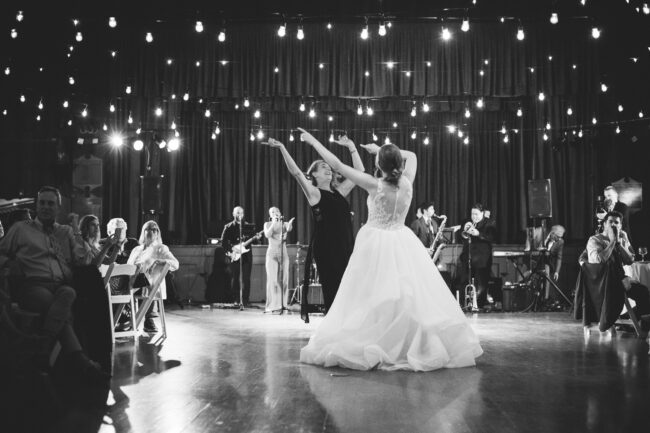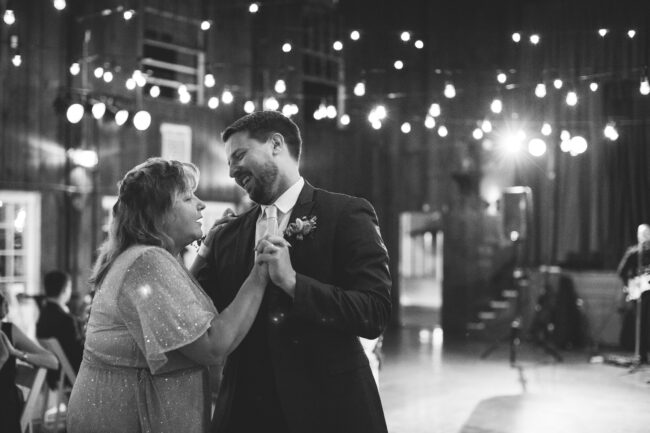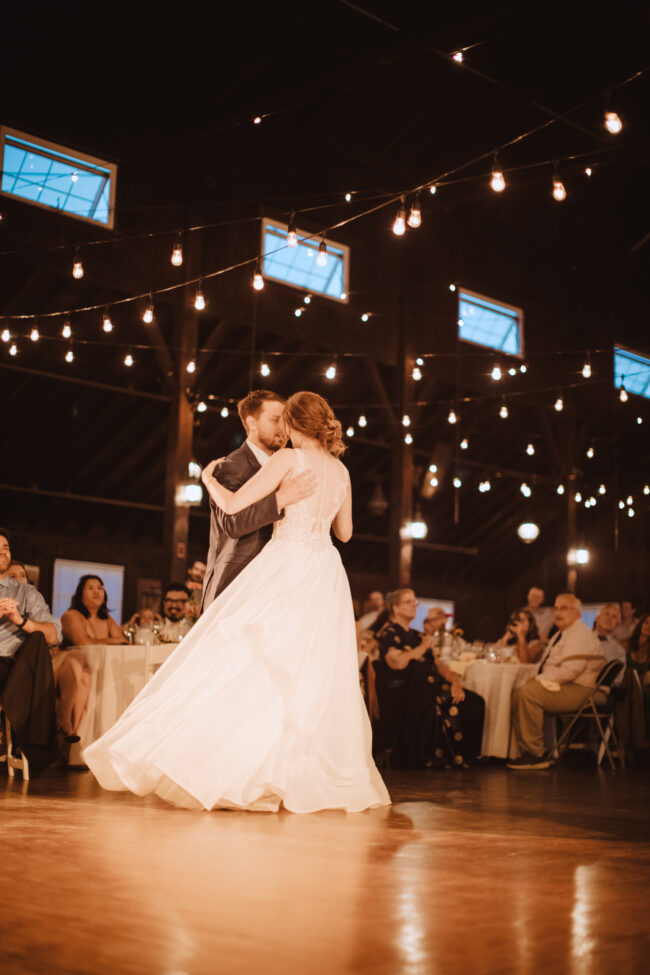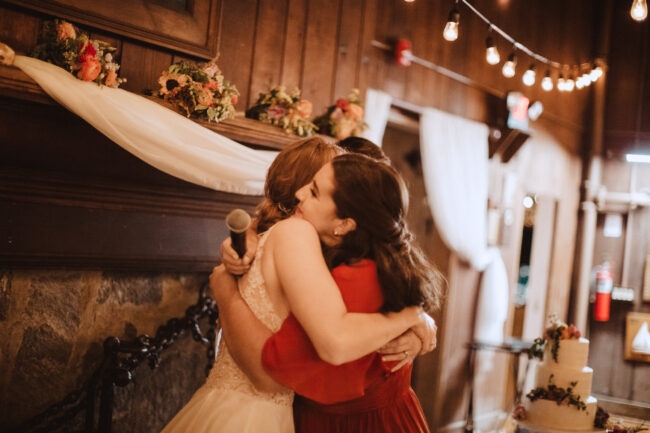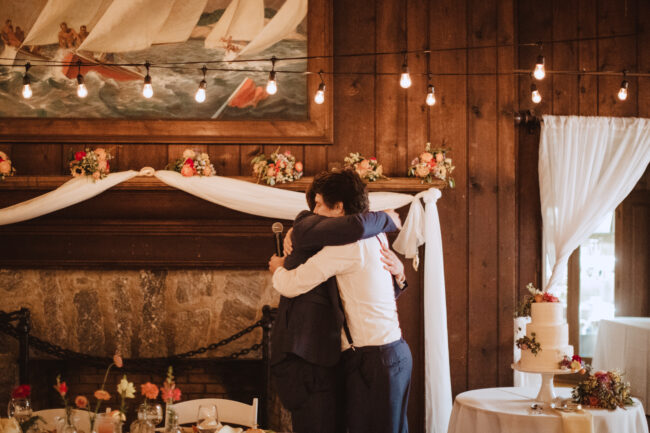 And we're letting you in on a little secret here, but the groom has a little bit of a sweet tooth (shhhh!). So, in addition to enjoying a beautiful wedding cake, he HAD to be the first to hit the giant candy bar we set up on the patio!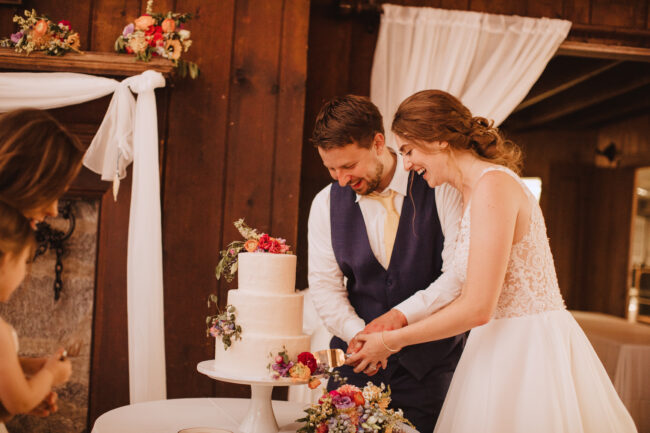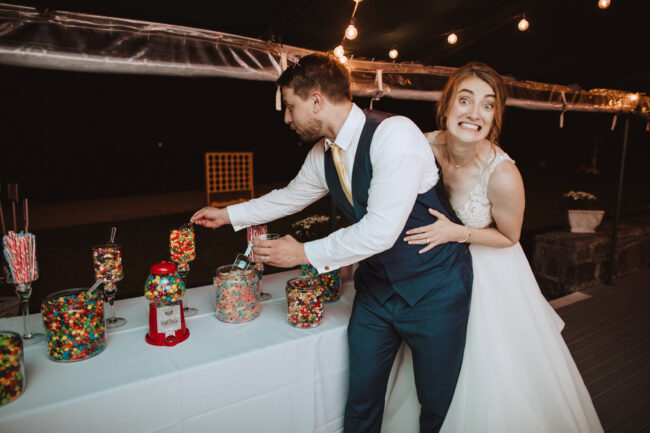 You two are just the most sincere and genuine people ever! We wish you many years of love, joy, and laughter (not necessarily in that order!) during your lifetime together! Now, go take your pimped out ride and get on outta here 💖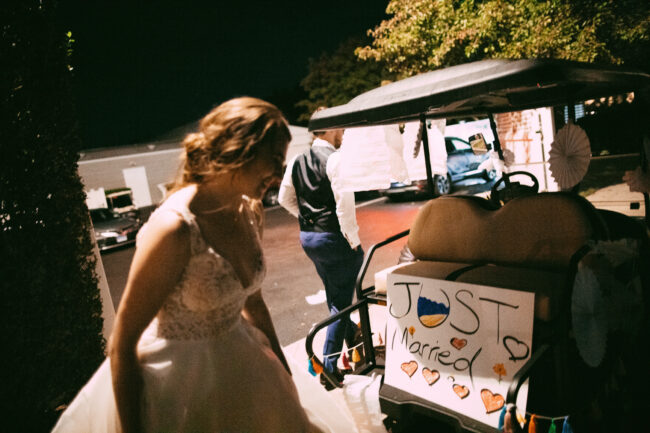 Easy! Done! Enjoy!
Plan-it Vicki is the brainchild of Vicki Ross, an experienced Event Planner located in Avon, a suburb of Hartford, Connecticut. Vicki has created wonderful celebrations all over Connecticut, New York, and Massachusetts. She and her staff provide services for small, intimate dinner parties as well as weddings, and bar and bat mitzvahs.
For help with your next event contact Plan-it Vicki