Boho style combines items that are relaxed, bold, and unconventional, descriptions that match our mitzvah girl to a tee! Please gather your place cards and make your way into our look back at Scarlett's boho-inspired bat mitzvah celebration.
The sign-in mirror featured the custom-designed logo in the center with plenty of bright pink and white oil-based sharpies for guests to leave well-wishes.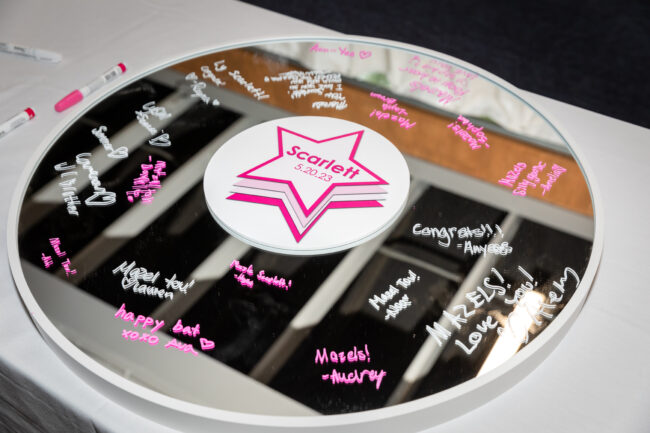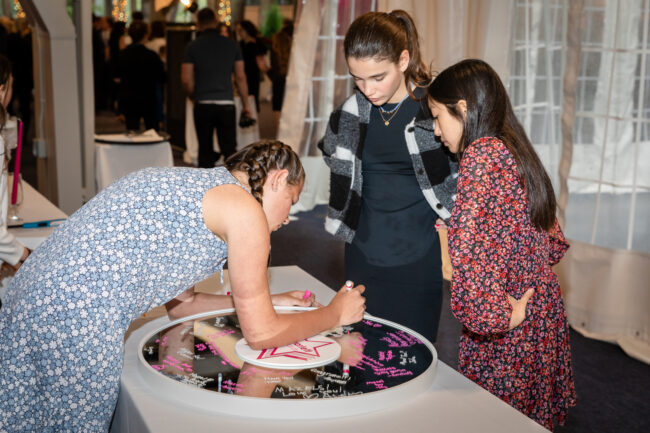 One of the main features of the decor was a giant poster of the mitzvah girl, which made for a great backdrop to the overall ambience of the room.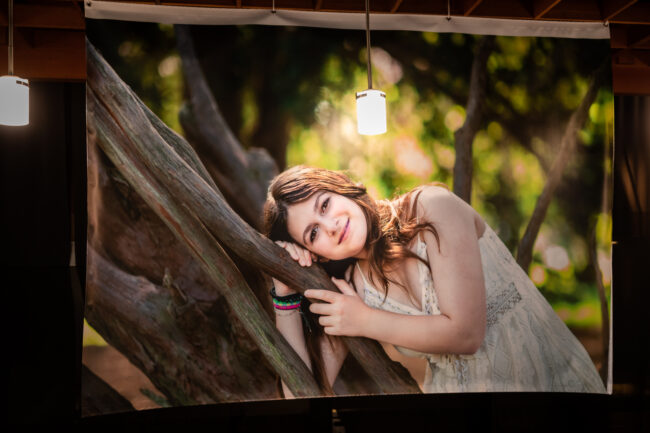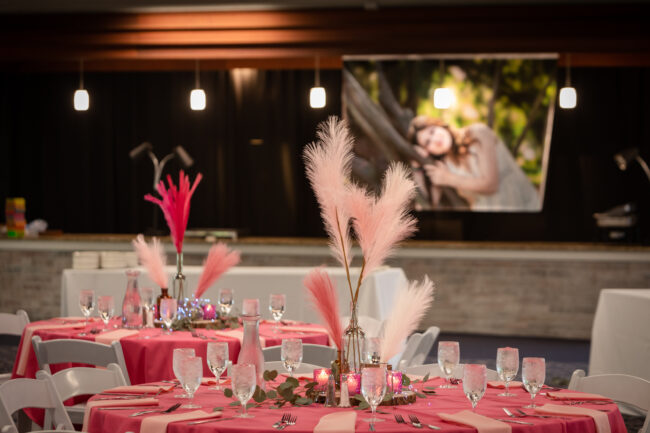 Zooming in, the centerpieces featured various sized vases with pampas grasses in shades of pink, pink glass votives, greenery and even fairy lights, displayed on a rustic wooden slab.
On the young adults side, similar decor elements combined to make a whimsical 'head' table for the mitzvah girl and a few of her closest friends.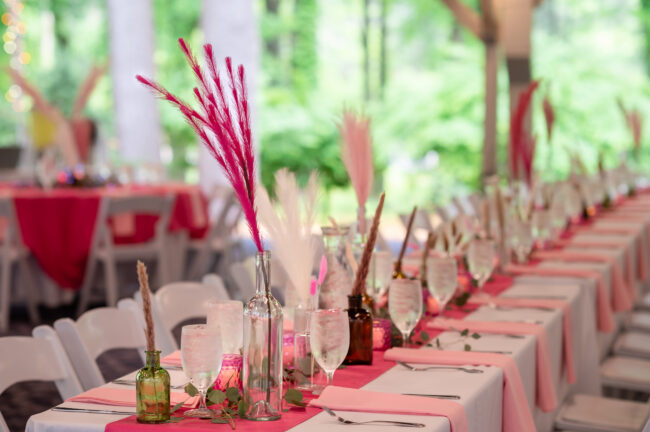 A homey lounge area featured Adirondack chairs from the Pavilion at Tunxis Country Club, with a comfy area rug and logo'd throw pillows in colors that blended perfectly with the rest of the room.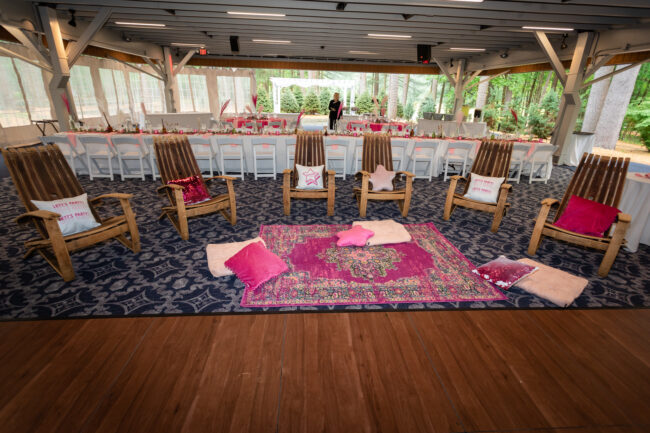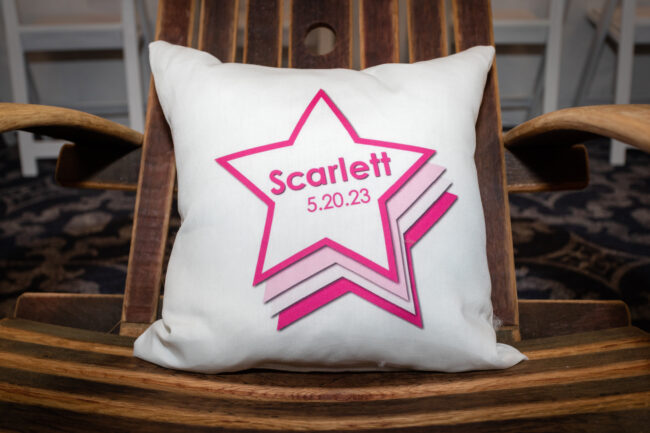 With her cool kicks all tied up and ready to go, it was time for a grand entrance of the guest of honor!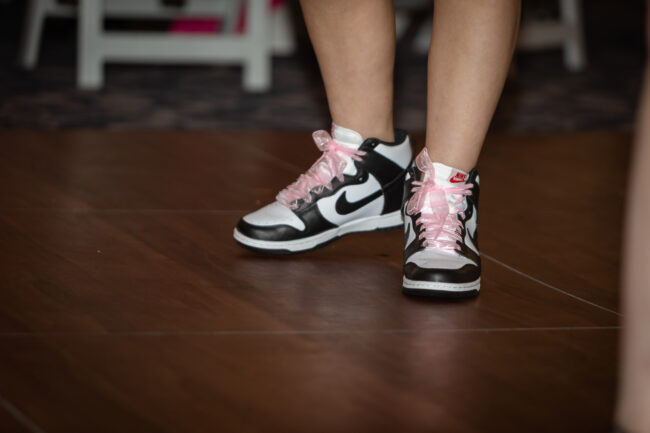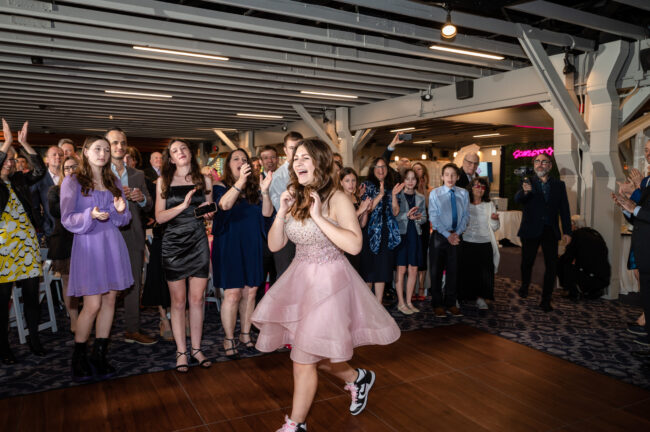 And, of course, a starring role in the traditional hora…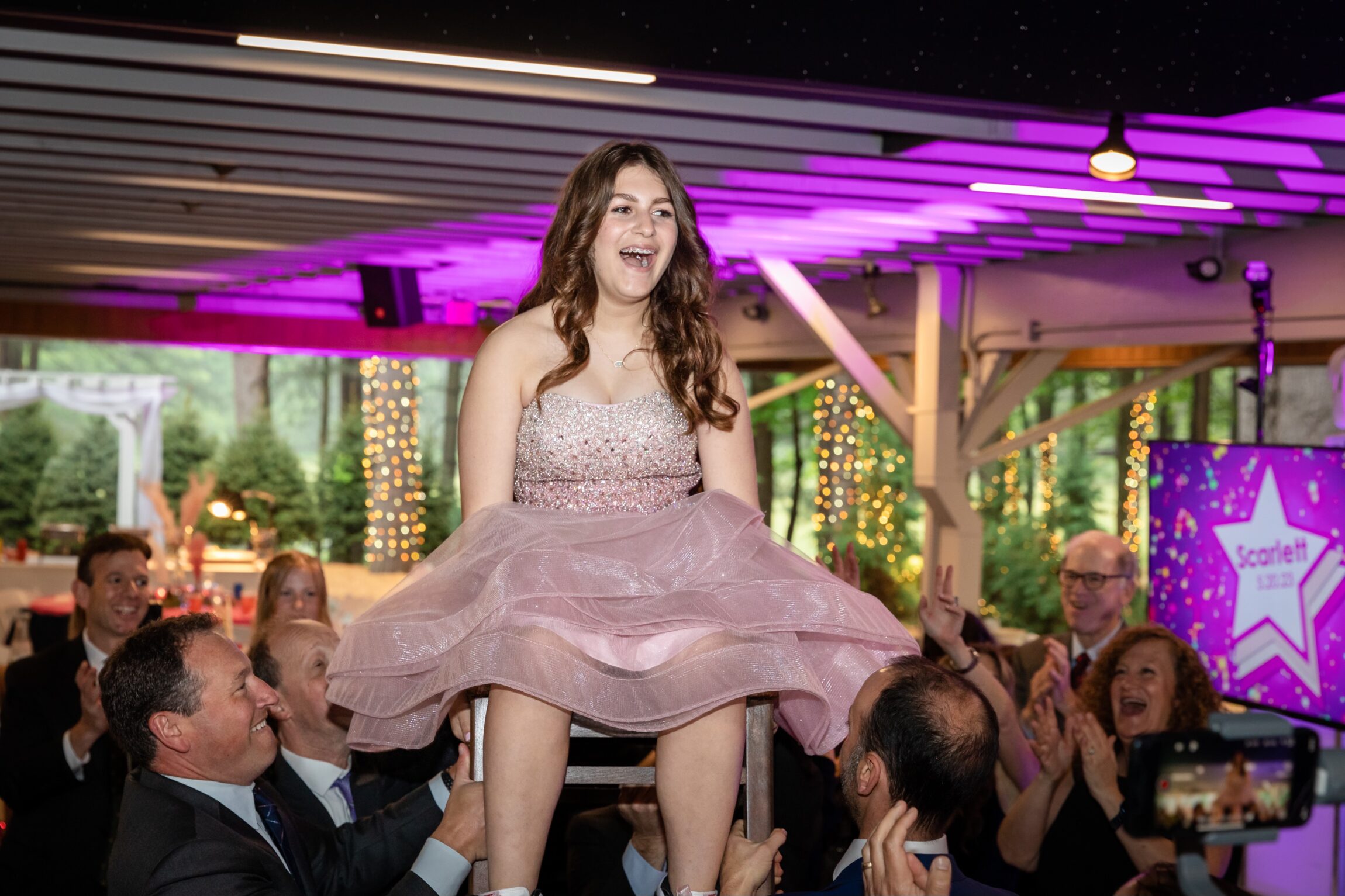 The HaMotzi blessing with an honored elder…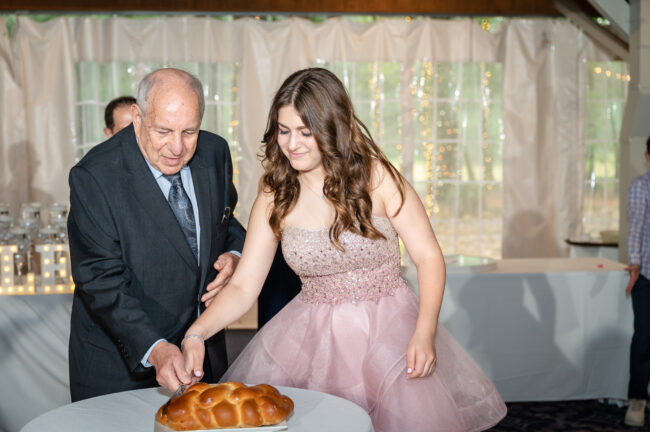 The mother-daughter dance…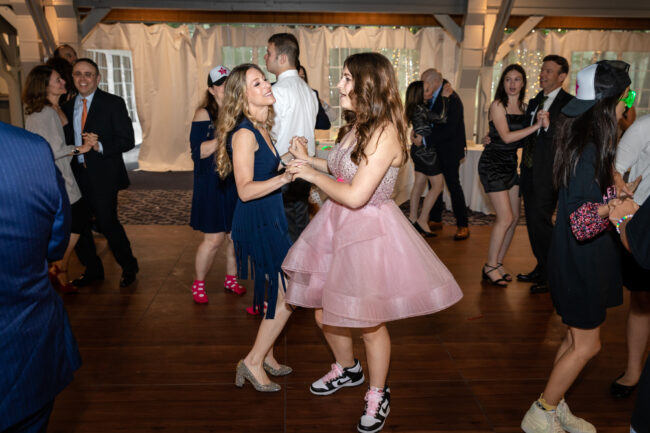 The father-daughter dance…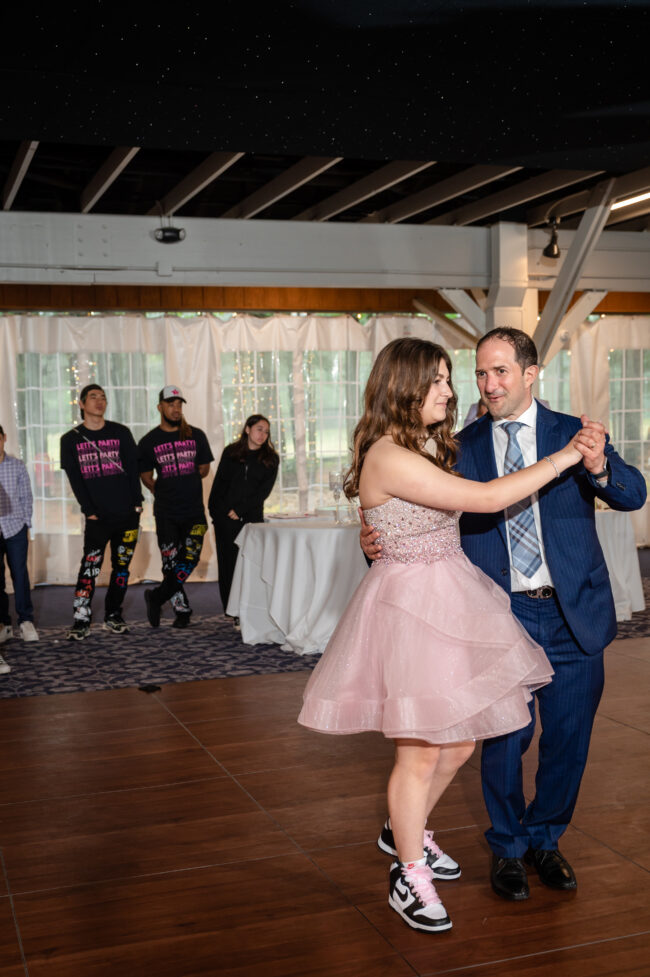 And the candle-lighting ceremony.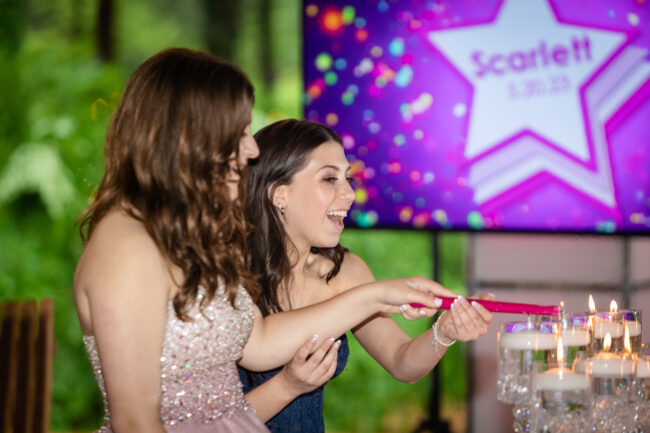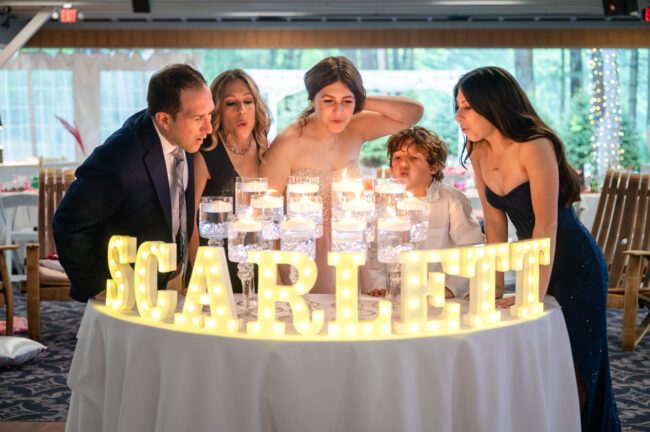 Adults went home with star-shaped chocolates in these custom boxes with precious pink bows.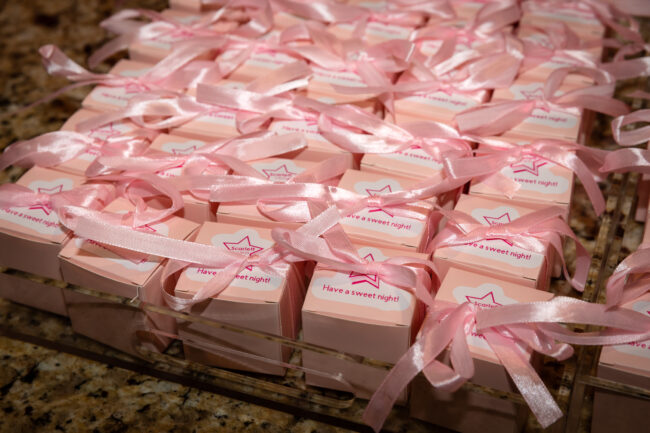 While the younger set left the party with logo'd sweatshirts presented in bright fuchsia shopping bags.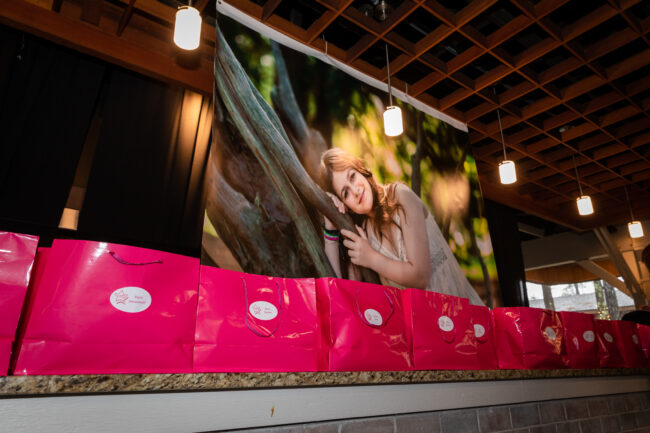 Great job Scarlett, your friends would certainly agree! Mazel Tov to you and your family!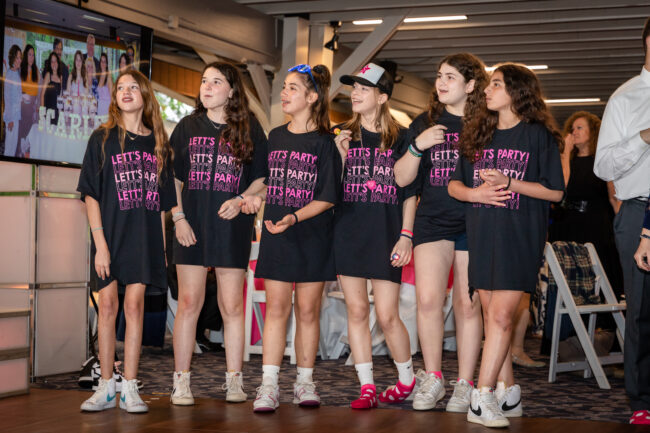 Easy! Done! Enjoy!
Plan-it Vicki is the brainchild of Vicki Ross, an experienced Event Planner located in Avon, a suburb of Hartford, Connecticut. Vicki has created wonderful celebrations all over Connecticut, New York, and Massachusetts. She and her staff provide services for small, intimate dinner parties as well as weddings, and bar and bat mitzvahs.
For help with your next event contact Plan-it Vicki