Despite an overcast, rainy day outside, there was no stopping the May flowers from presenting a wonderful entrance way to a colorful, Hawaiian-themed celebration! Let's look back at Dylan's Tiki Bar Mitzvah where Aloha meant, LET'S PARTY!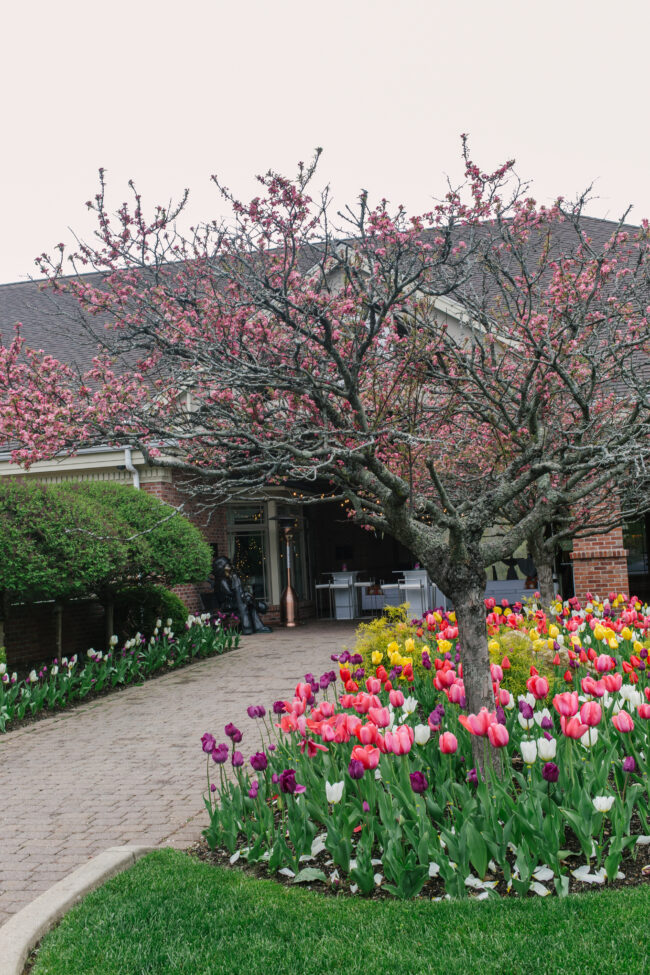 Nothing to be afraid of here, just a colorful throw pillow in the lobby of Great River Golf Club to help set the decor tone for the evening.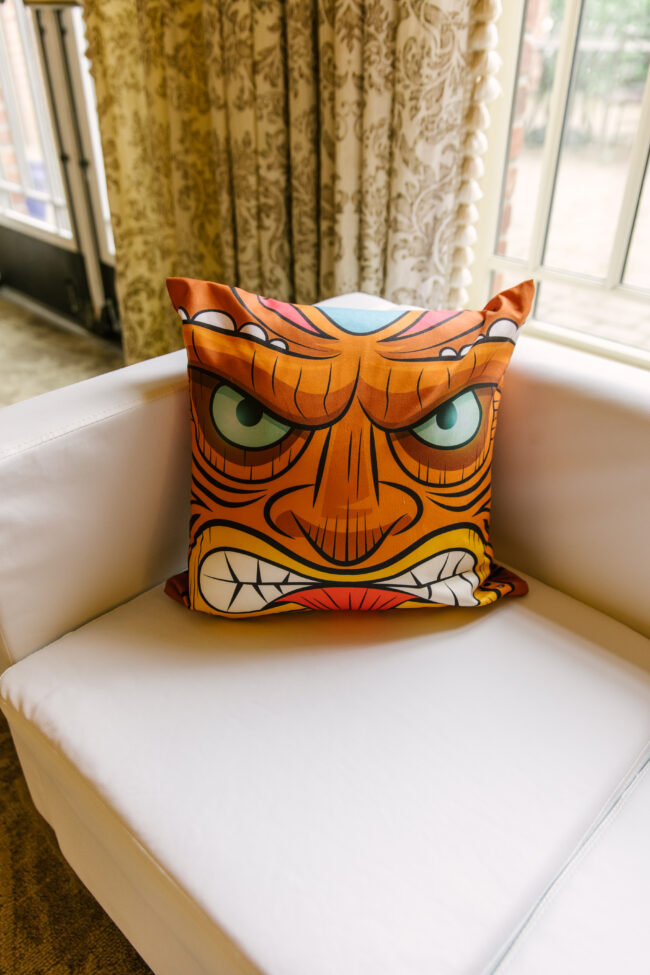 Inside the ballroom were great large floral centerpieces by Pentimento Design on the dining tables, along with table numbers housed in great, pineapple frames.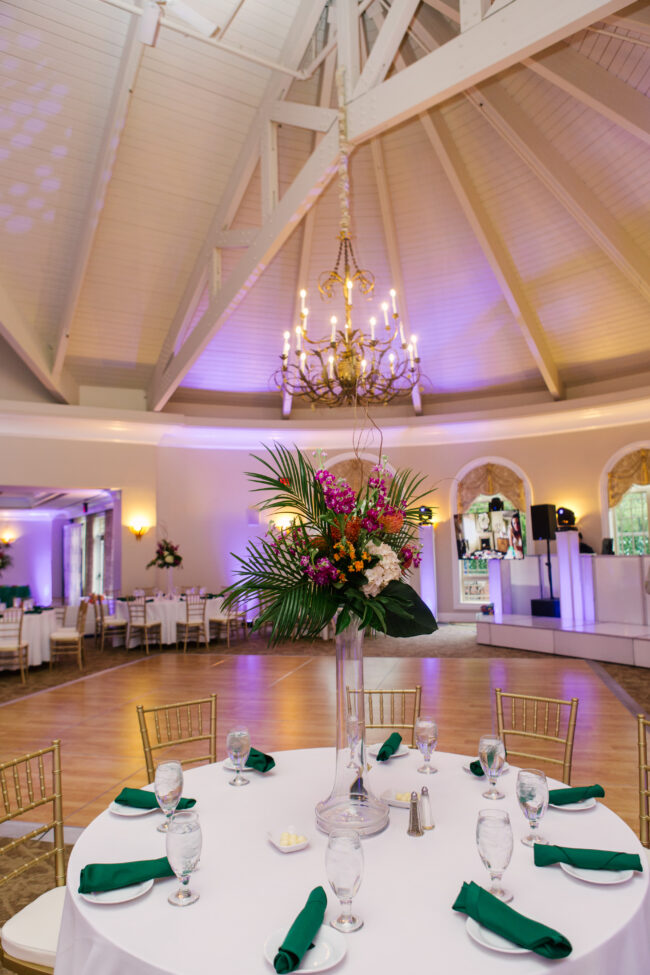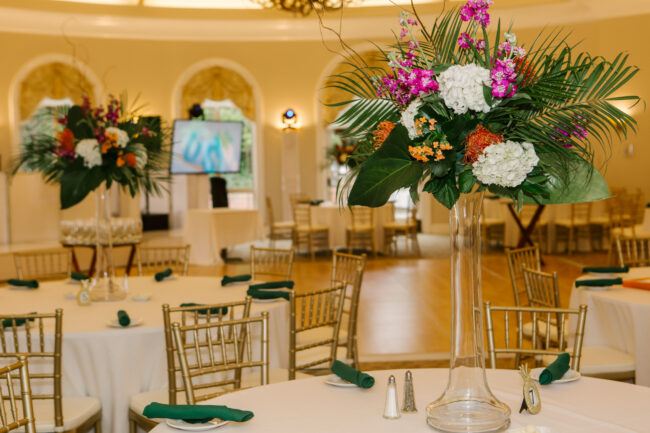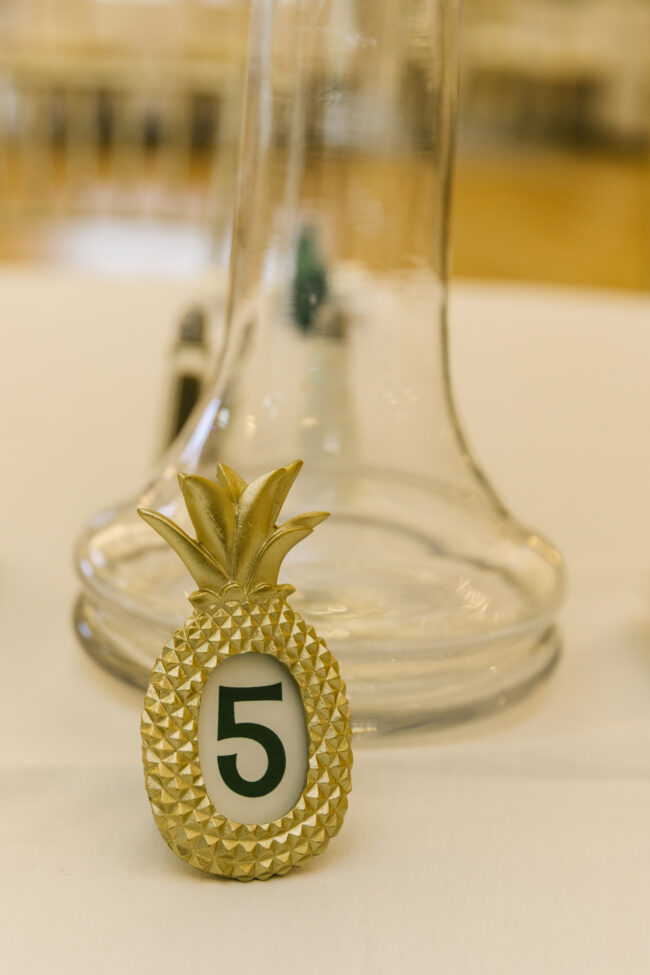 The young adults lounge area featured glowing vases with colorful flowers floating on top.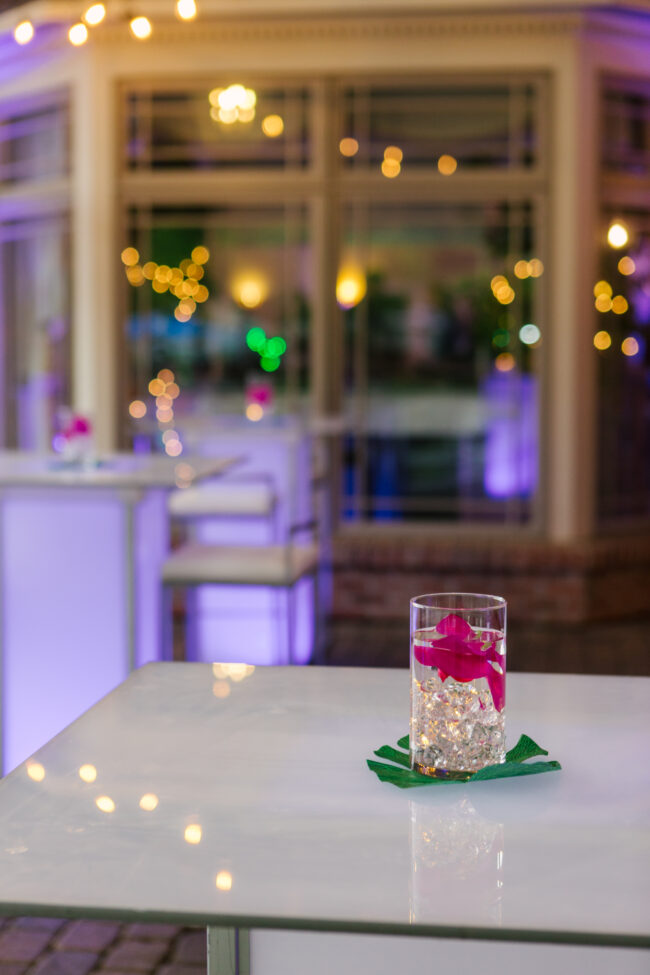 The lounge also featured light-up palm trees and neon pineapples because…well…aloha!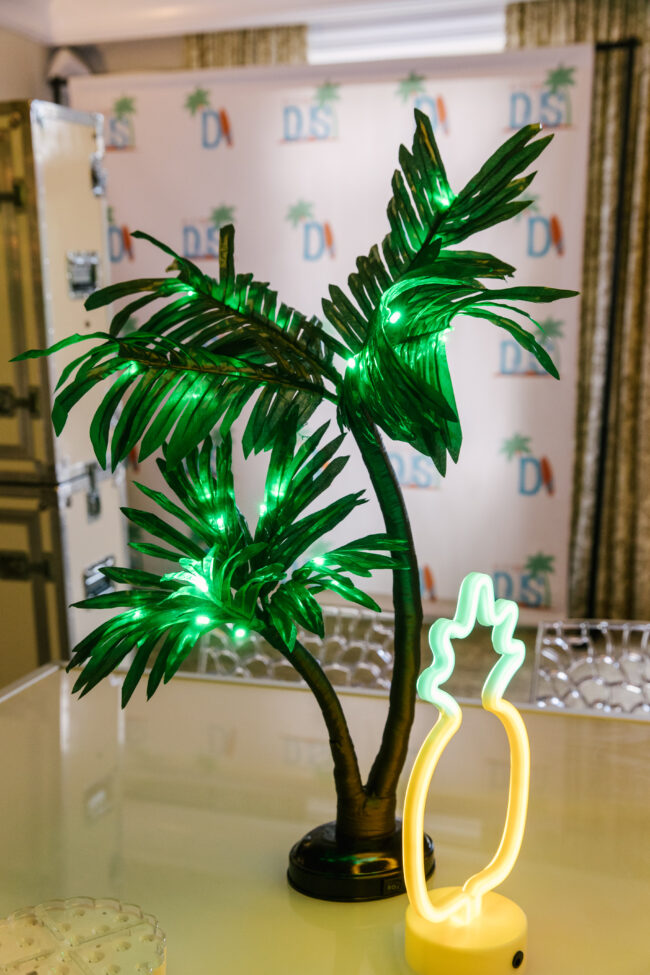 The outdoor tiki bar, from ET Events, was adorned with plenty of adult refreshments, including the signature drink which was displayed on a large (and slightly scary) tiki head.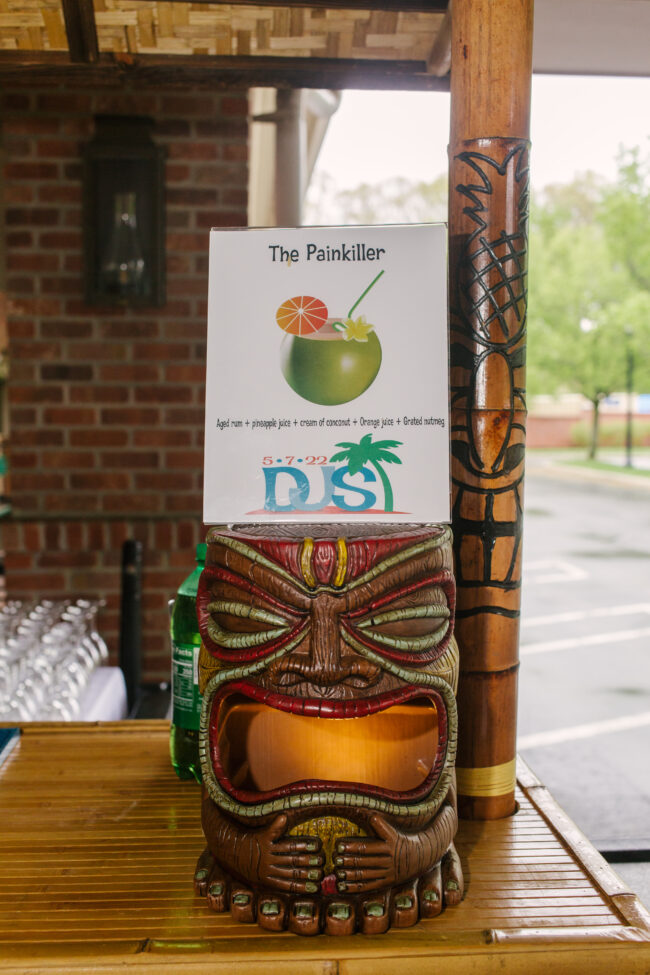 And, of course, there were multicolored drink umbrellas!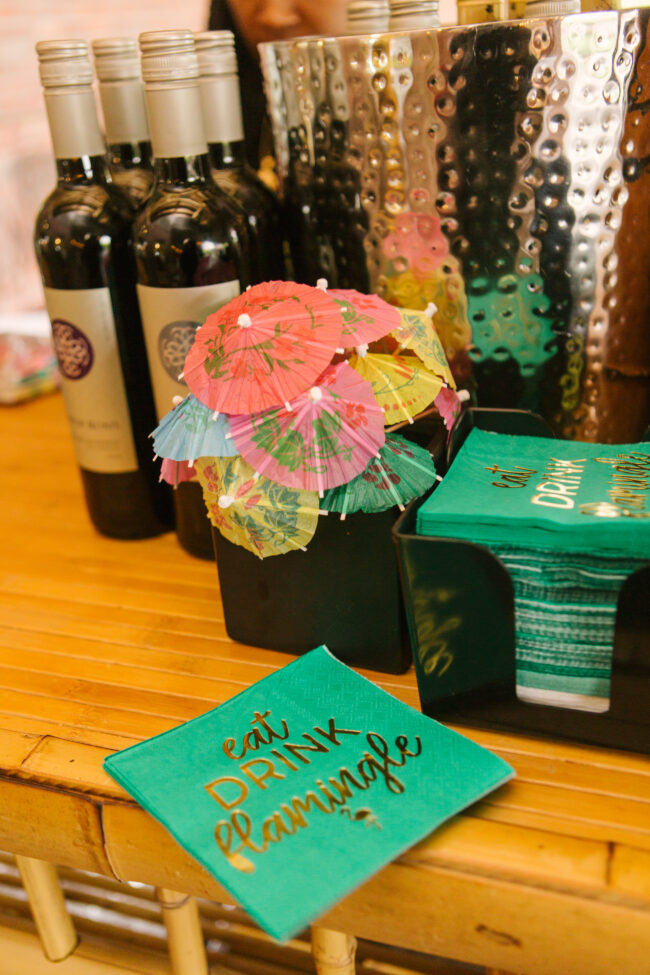 Speaking of eating…these passed appetizers sure hit the spot!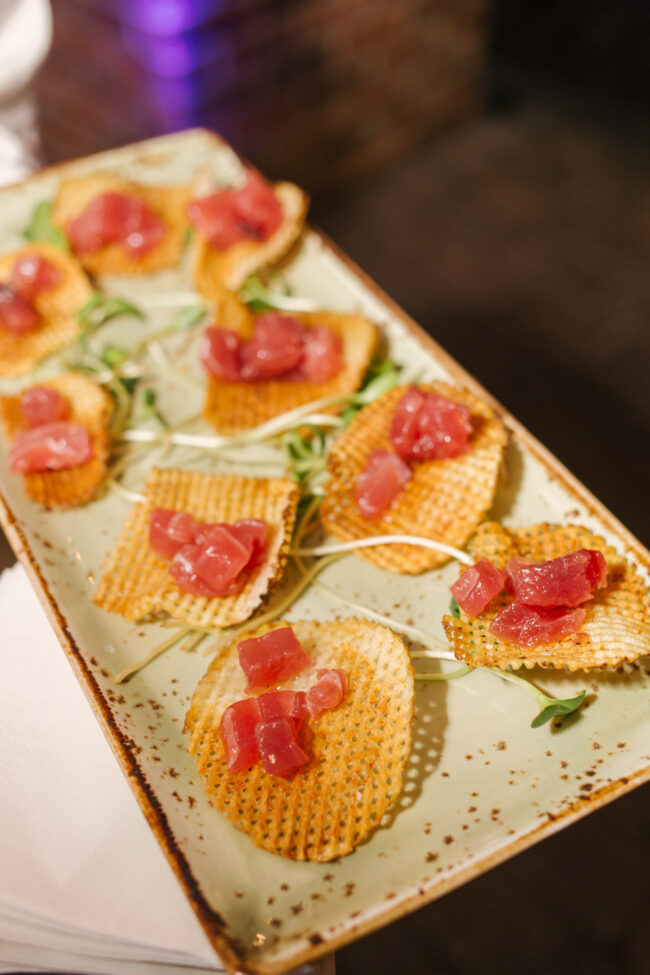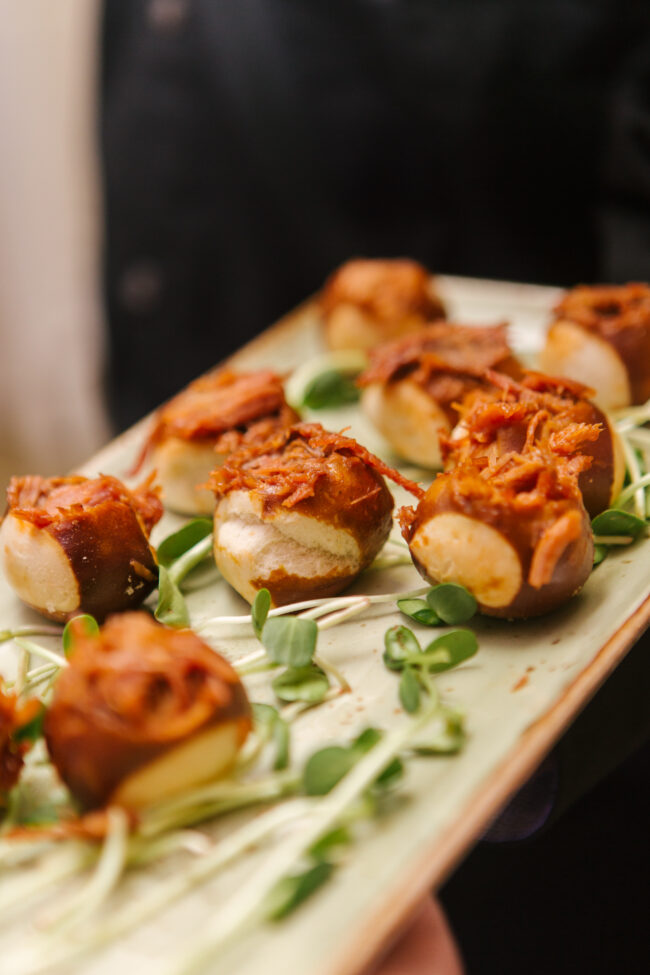 The photo station accoutrements were not quite as appetizing, but they sure were cute!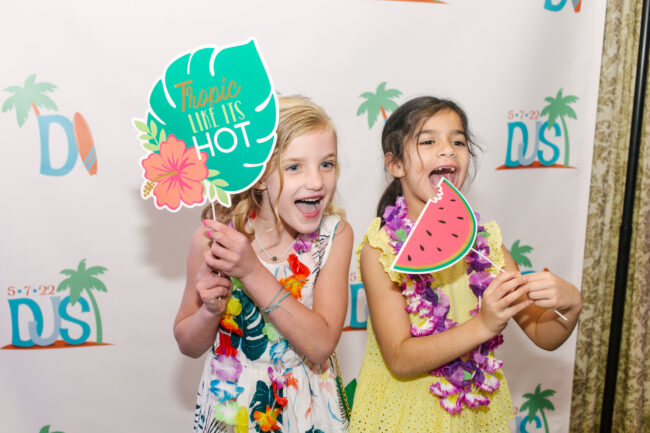 No Hawaiian-themed party is complete with an assortment of leis, so grab one and come on in to party with the family!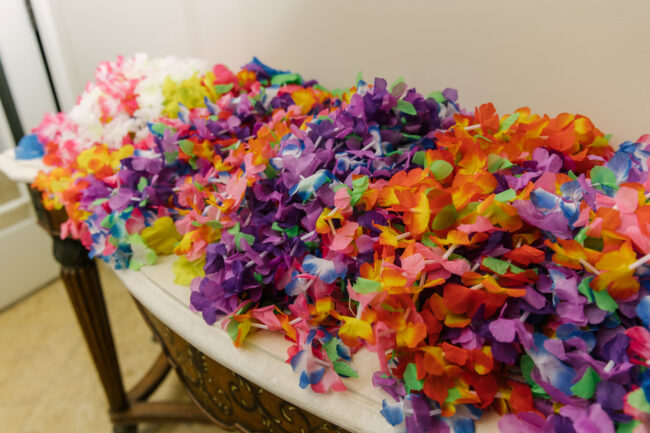 But first, pick up your pineapple box place card, which just so happened to contain some more yummies inside.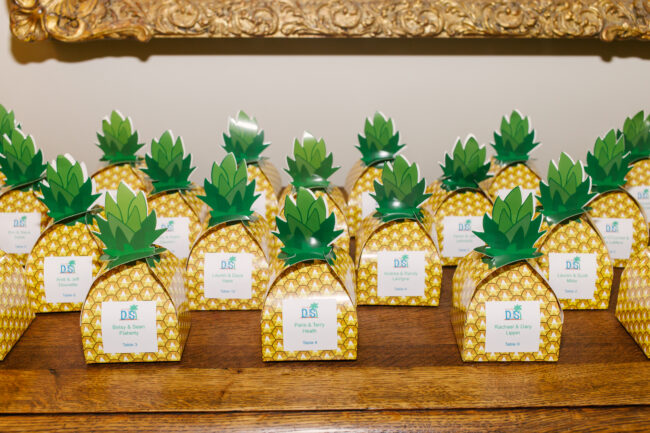 The silent disco proved to be a great hit amongst the dancing crowd.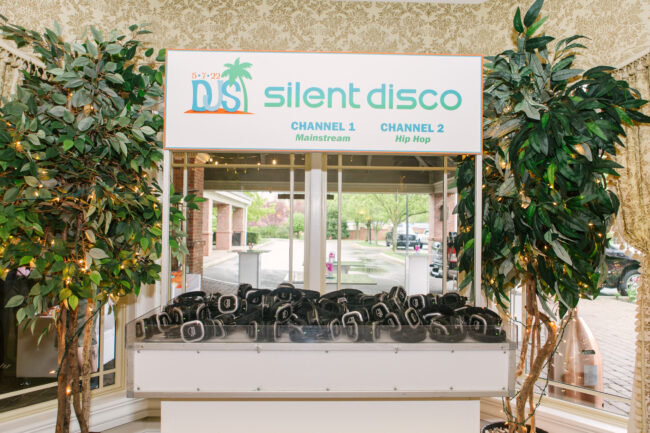 Even the socks were on point!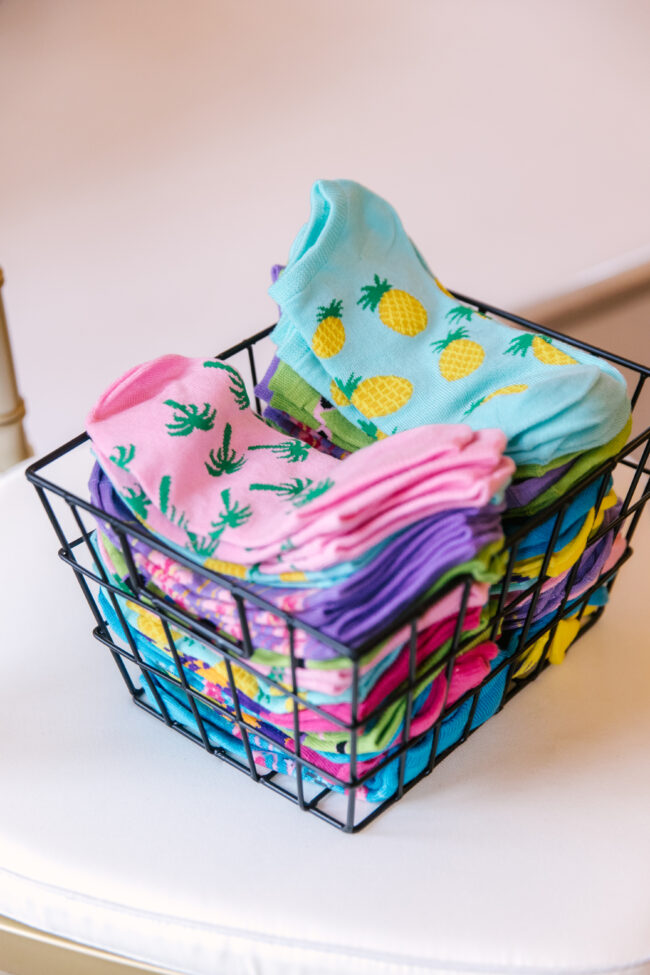 There was time to gather in front of the stage to watch this wonderful (and slightly embarrassing) montage honoring the guest of honor.
Aloha also means goodbye, so make sure you pick up your towel, featuring the party logo, on your way out.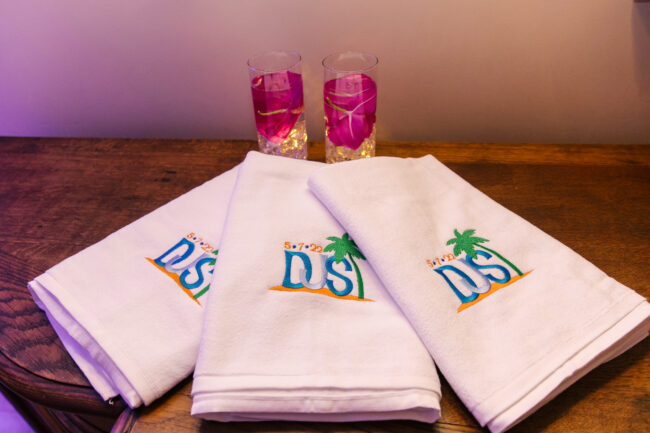 Mazel Tov Dylan and family. If you can't bring the party to Hawaii, you can always bring the Hawaii to the celebration!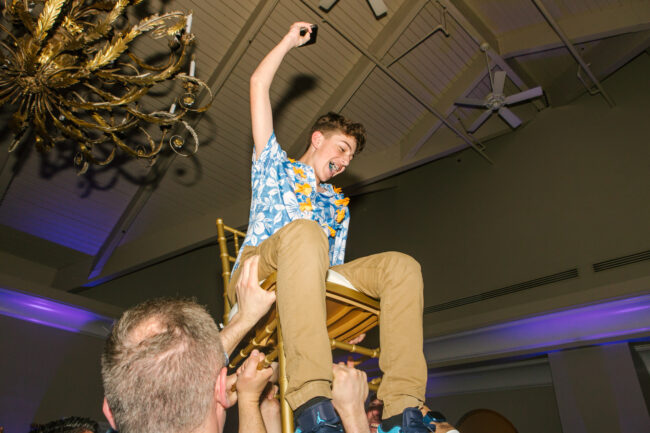 Easy! Done! Enjoy!
Plan-it Vicki is the brainchild of Vicki Ross, an experienced Event Planner located in Avon, a suburb of Hartford, Connecticut. Vicki has created wonderful celebrations all over Connecticut, New York, and Massachusetts. She and her staff provide services for small, intimate dinner parties as well as weddings, and bar and bat mitzvahs.
For help with your next event contact Plan-it Vicki