When you're a star, you're a star, and that was definitely the case with this girl. Knowing this, my job was to create a celebration befitting such a bright light. Let's relive Maddie's star-studded Bat Mitzvah party.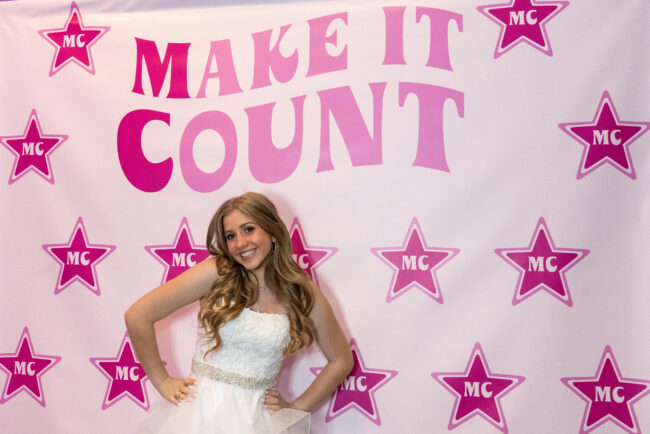 Hampshire Country Club provided a perfect backdrop for this celebration. The huge ballroom was divided into distinct sections: a comfortable adult lounge, complete with star-studded and bedazzled centerpieces, gleaming modern seating, and crisp white linens with sparks of bright pink throughout.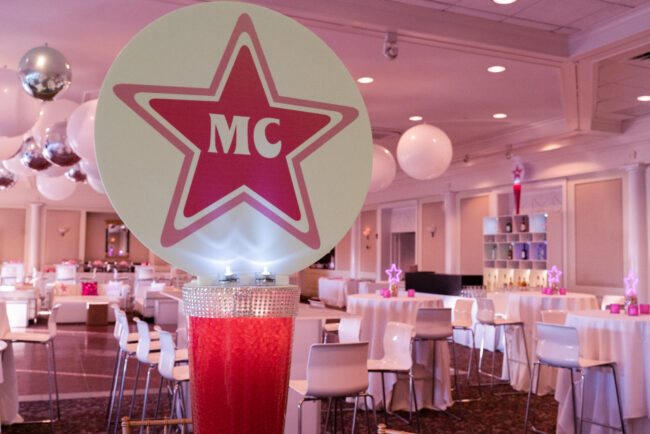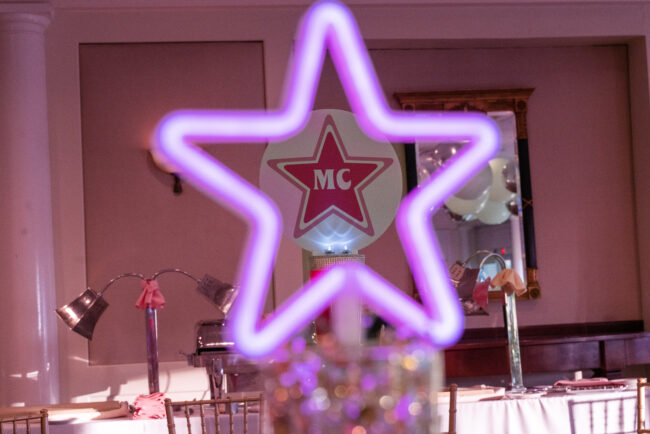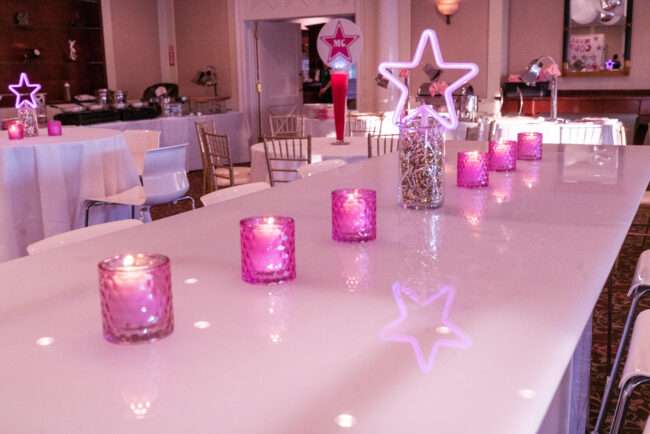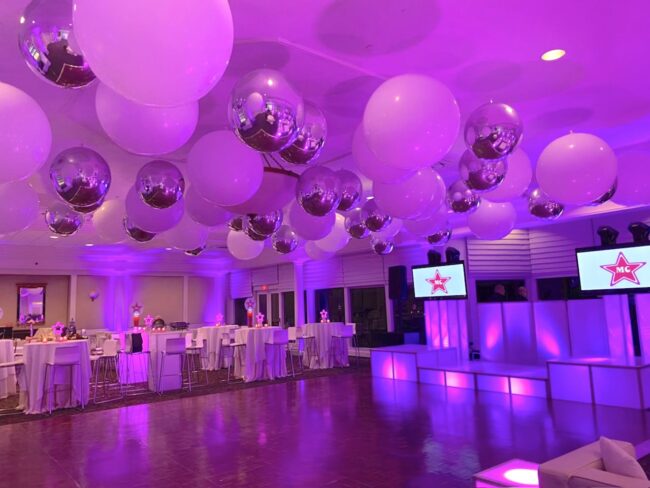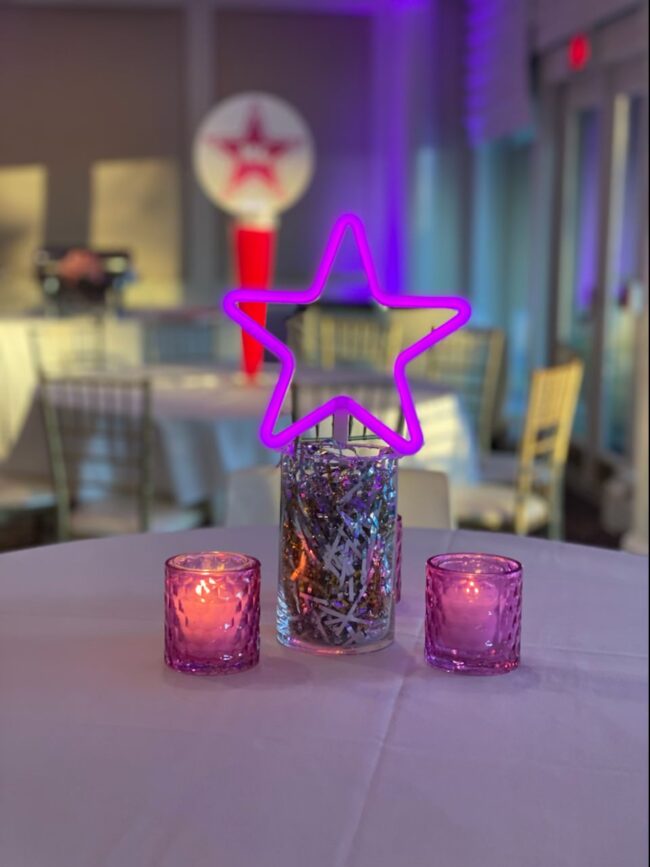 The young adults "club" area featured white chic modern furnishings with chrome accents and logo'd pillows. Pink uplighting helped pull the entire space together.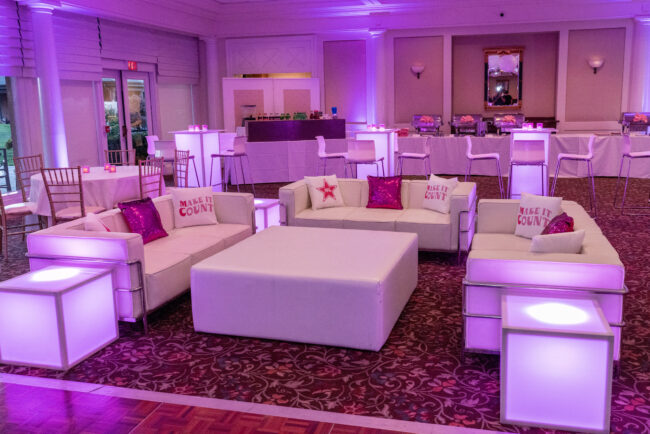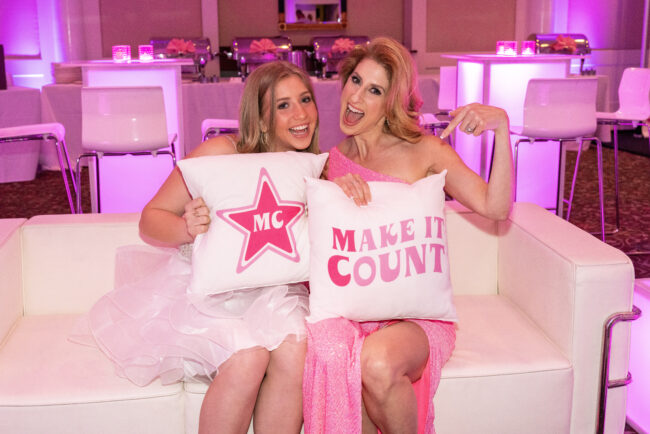 Pink and white were also the colors of the night when it came to this great sign-in mirror.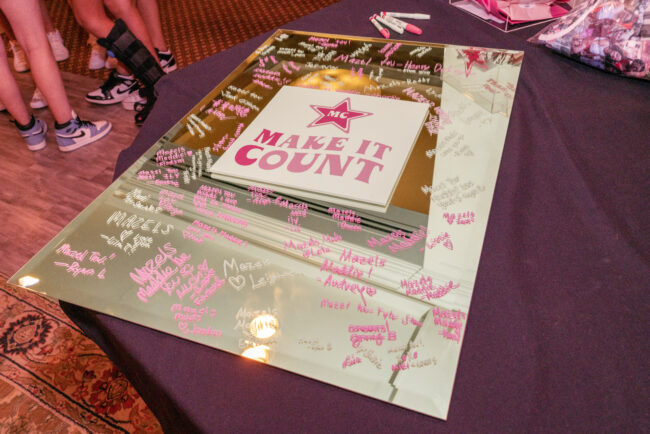 Cocktail hour was filled with fun and games, including a little air hockey…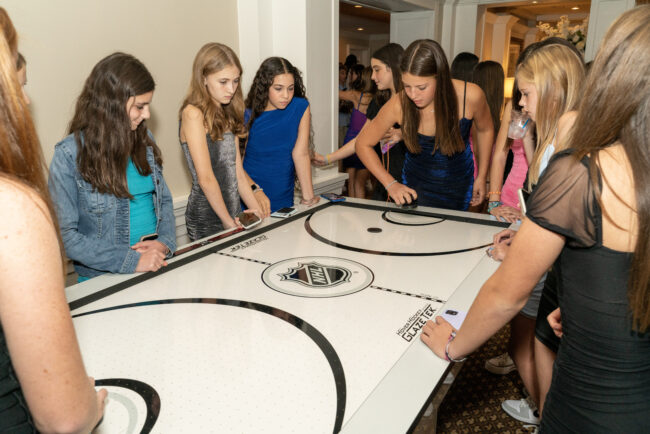 …And plenty of opportunities to make presentations to the mitzvah girl.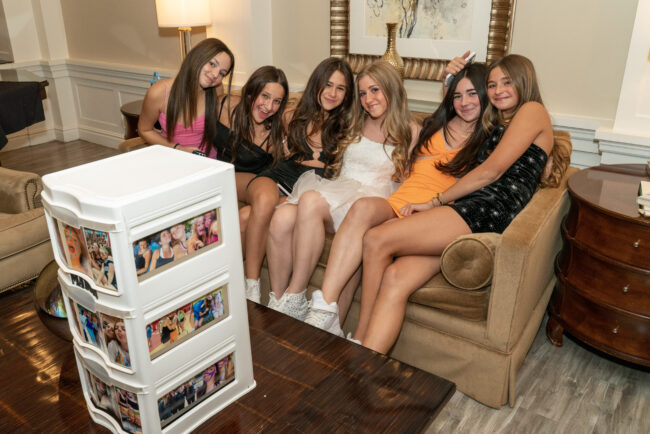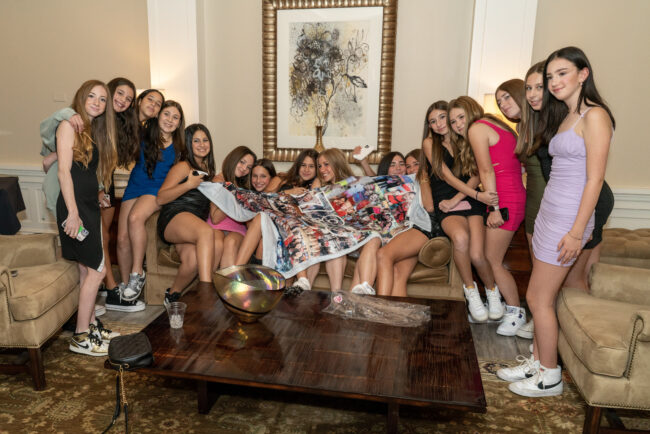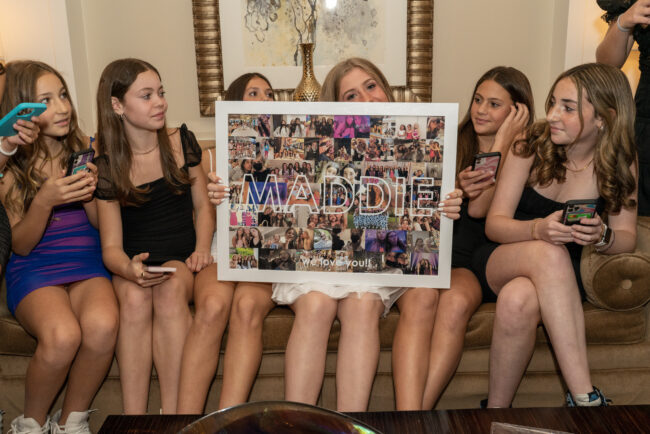 The guest of honor did not shy away from the attention, taking center stage with emcee Joe and the wonderful dancers from Nyce Productions.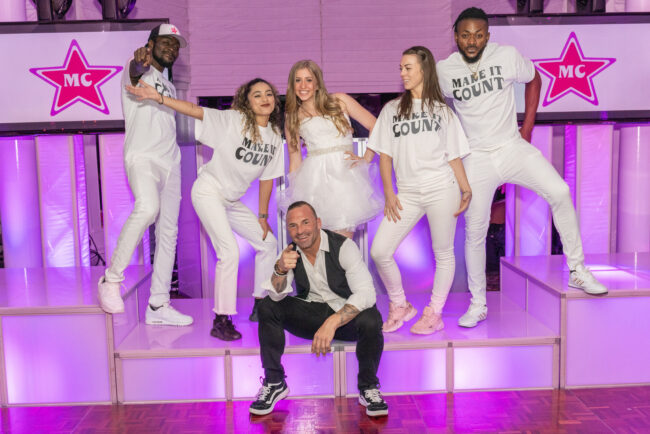 The apple doesn't fall from the tree!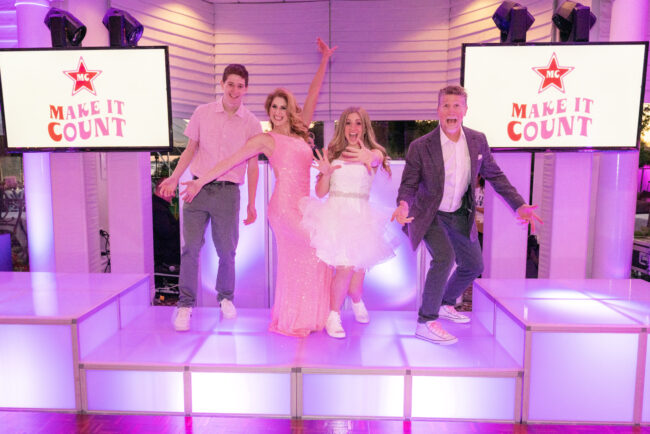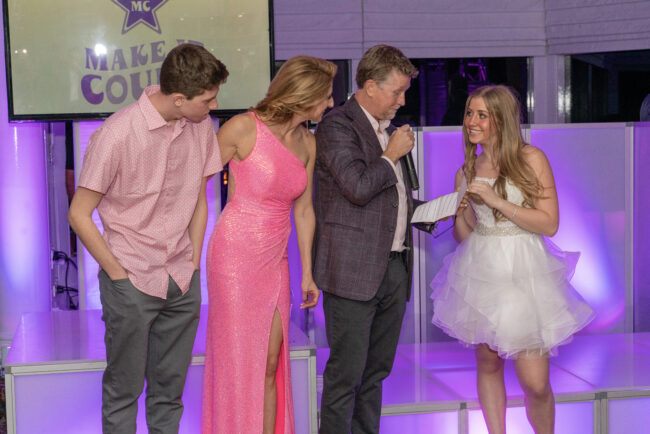 And that tree is rooted in the grandfather, who stepped right up to preside over the Ha Motzi.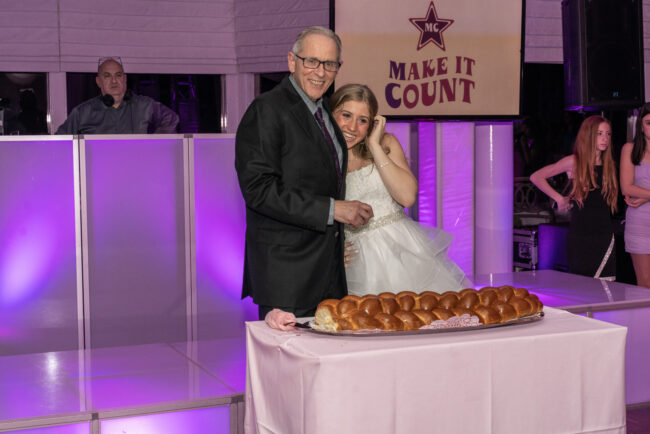 Nyce Productions provided a full evening of dancing and entertainment for all guests.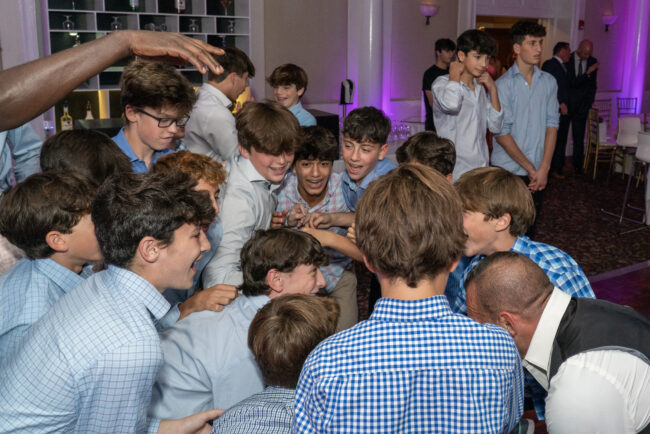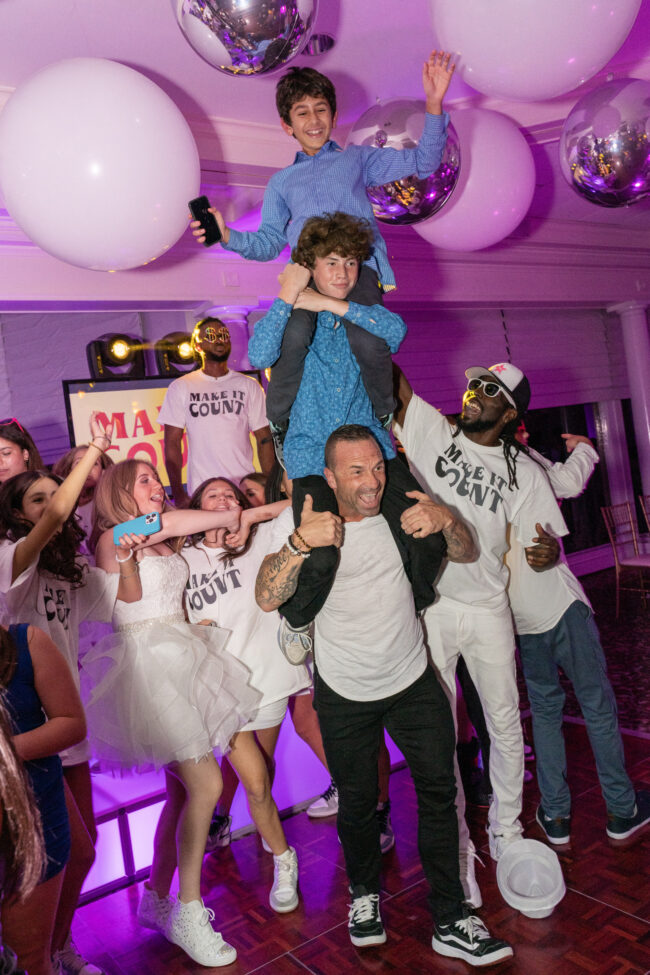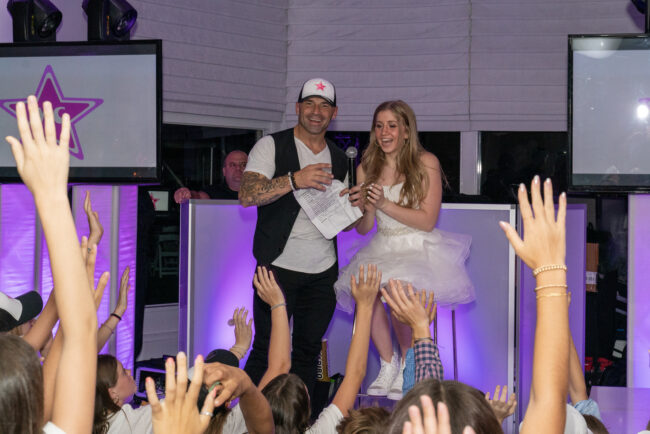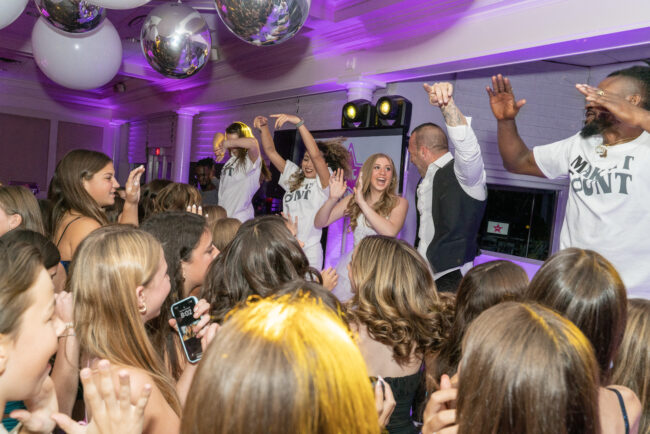 But the highlight of the evening may have been when mom took to the mic, and accompanied by two friends of the mitzvah girl, performed a broadway showstopper!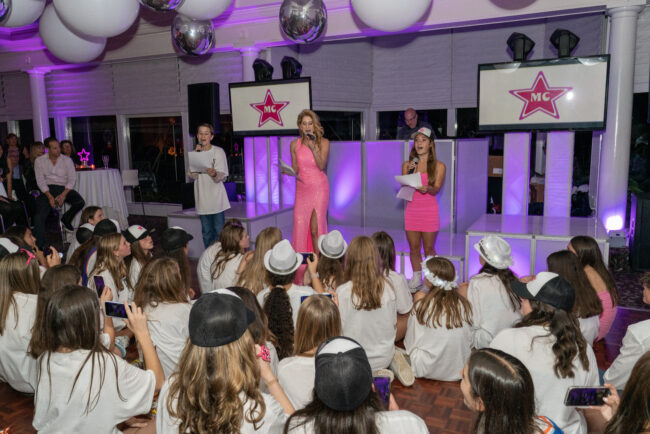 What Bat Mitzvah is complete without a spirited hora!
Everyone was invited to gather around the dance floor to watch the montage.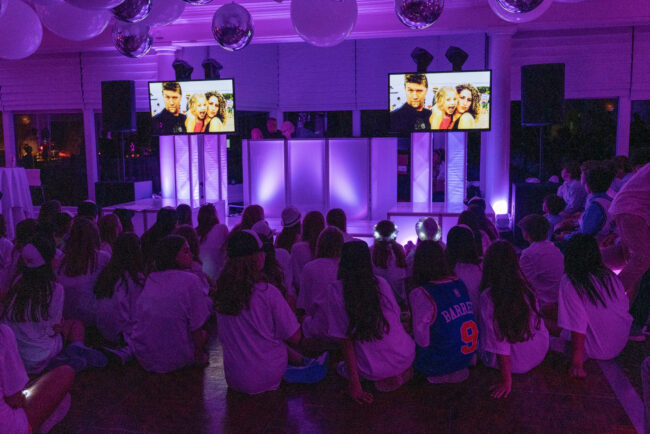 Each young adult went home with a logo'd hoodie to remind them of a very special evening.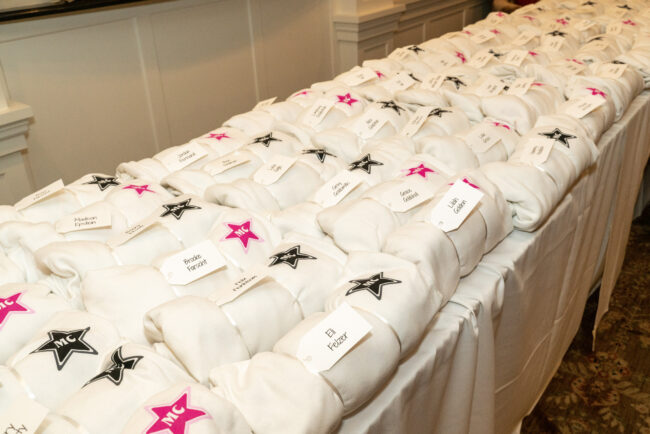 Mazel Tov Maddie! You sure Made It Count!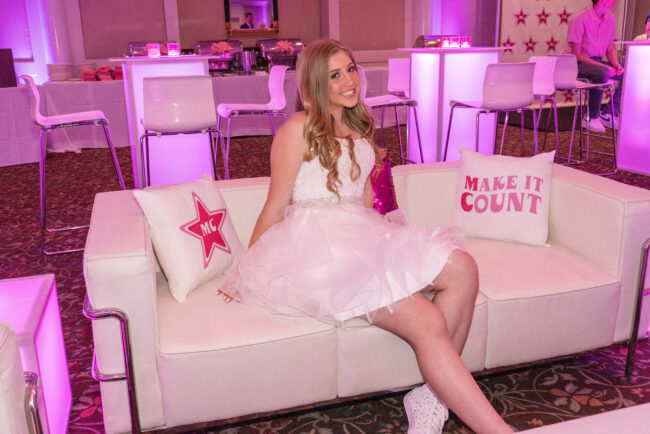 Easy! Done! Enjoy!
Plan-it Vicki is the brainchild of Vicki Ross, an experienced Event Planner located in Avon, a suburb of Hartford, Connecticut. Vicki has created wonderful celebrations all over Connecticut, New York, and Massachusetts. She and her staff provide services for small, intimate dinner parties as well as weddings, and bar and bat mitzvahs.
For help with your next event contact Plan-it Vicki