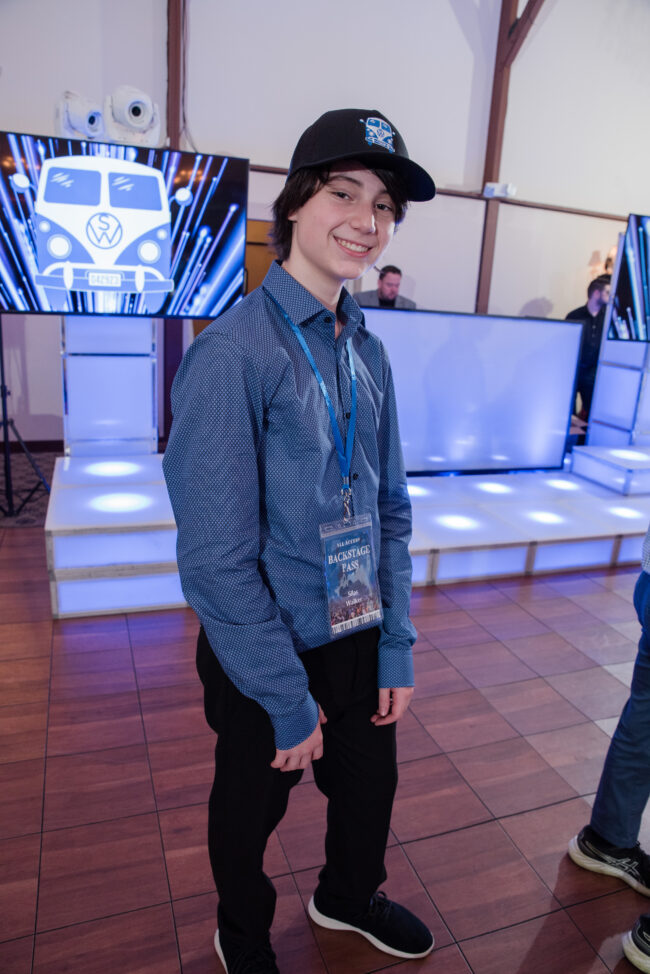 When the Mitzvah boy is really into music you need to transform a venue into a happening. So why not create a spectacular music festival, complete with guitars, 'food trucks', multiple 'stages' and, of course, a rollicking good time. Why not indeed! Welcome to Silas' Groovy Music-Festival-Themed Bar Mitzvah Party! Rock on dudes!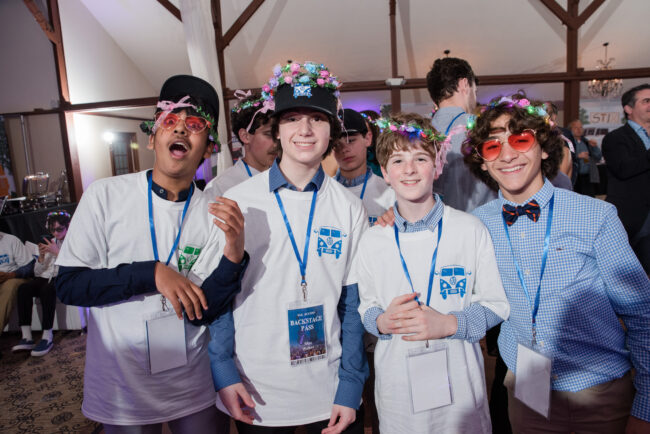 Guests entered into a fantasy music festival at Farmington Gardens. While it was a long way from Woodstock, it had all the trappings. ET Events provided the furniture for the chic white kids lounge, and our logo'd and tie-dye pillows added the necessary pops of color.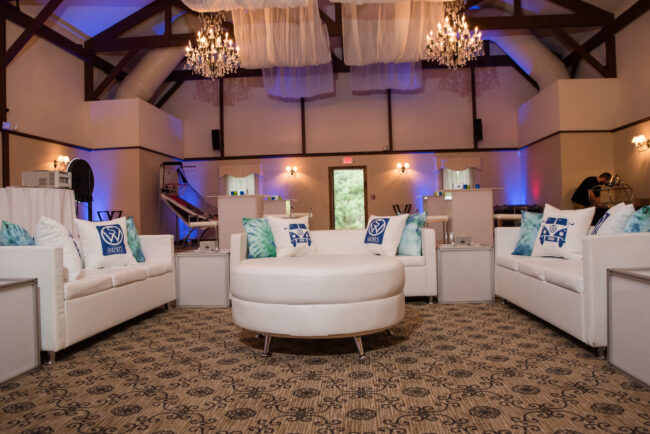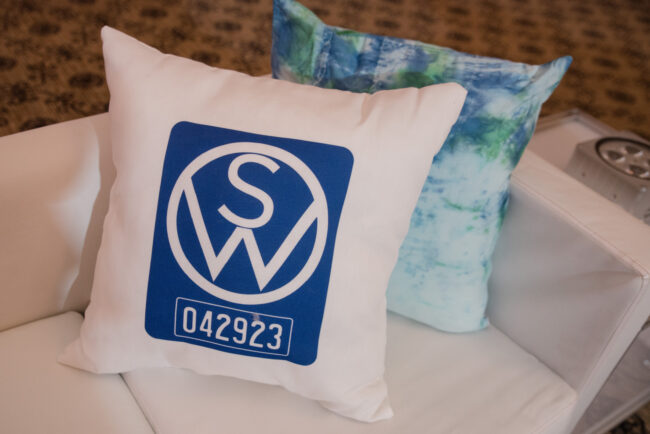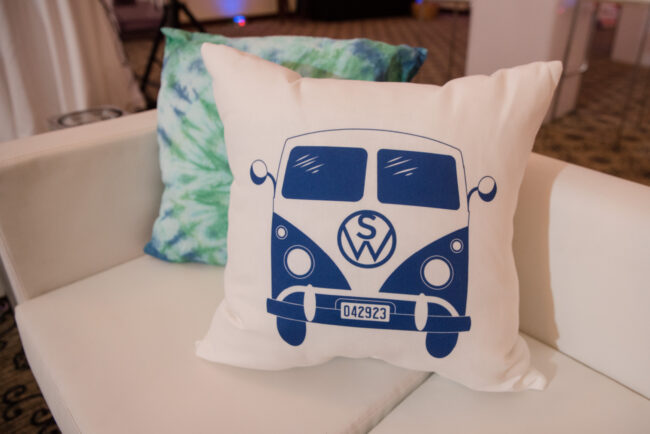 Sticking with the theme was the coolest sign-in board ever: this hand-made bass guitar, set on plexiglass. This was sure to be a lasting memento of the evening!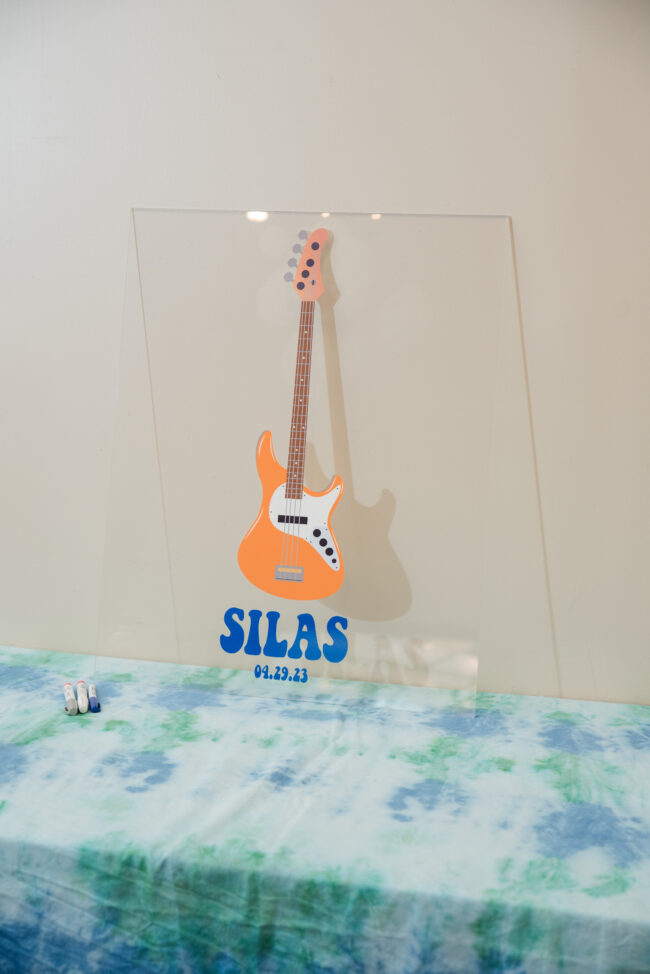 The specially designed 'SW' bus logo was featured prominently throughout the 'grounds'.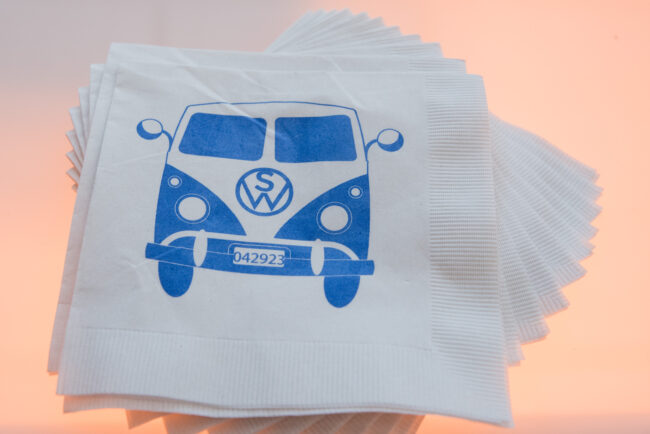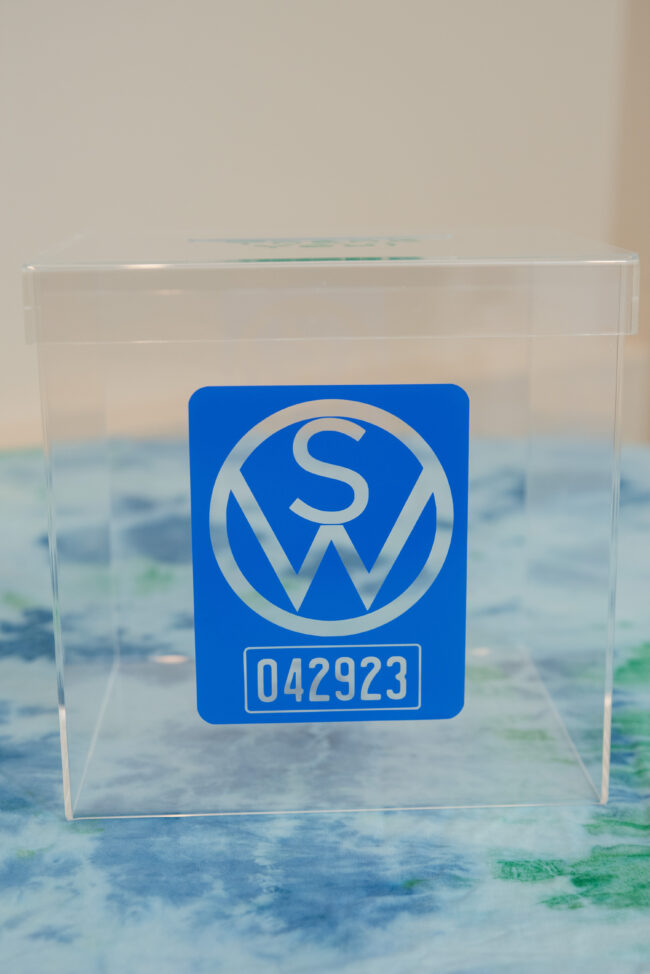 There were multiple festival 'stages' throughout the site: one that acted as the backdrop for the photo station and another that served as ground zero for ET Events' entertainment center.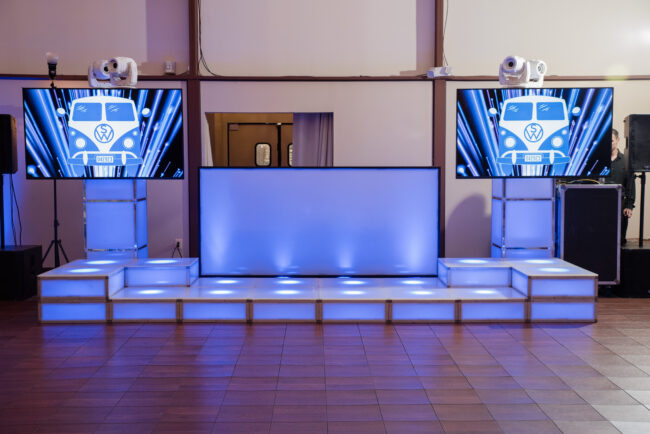 'Festival passes' allowed for all-access to the evening's activities.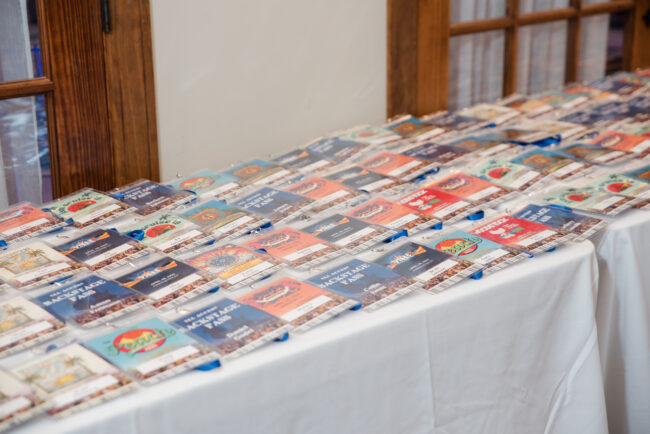 Each centerpiece commemorated a different festival and went perfectly with the tie-dyed tablecloths I made for the event.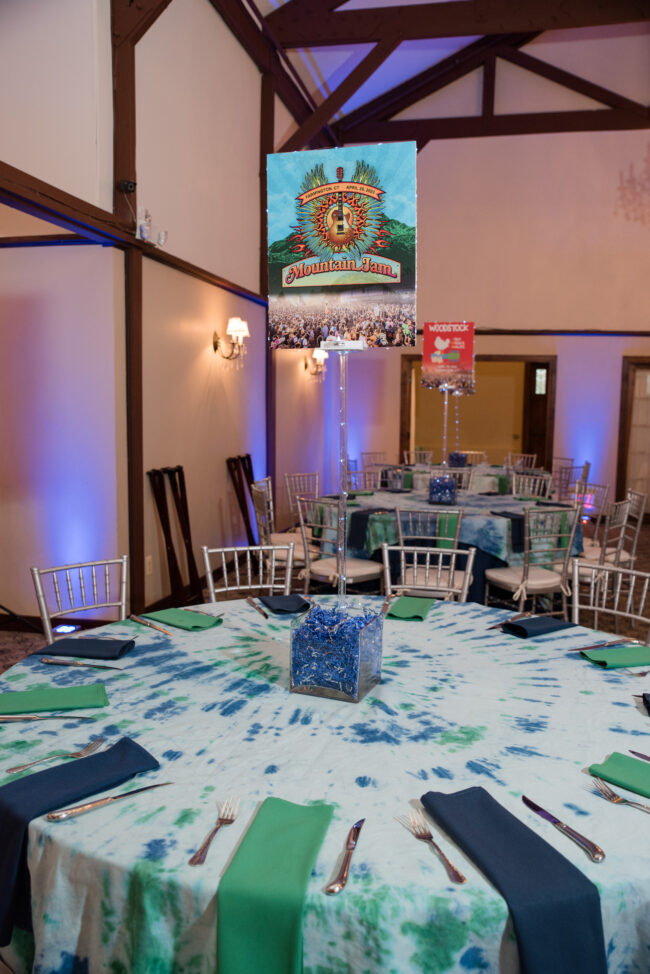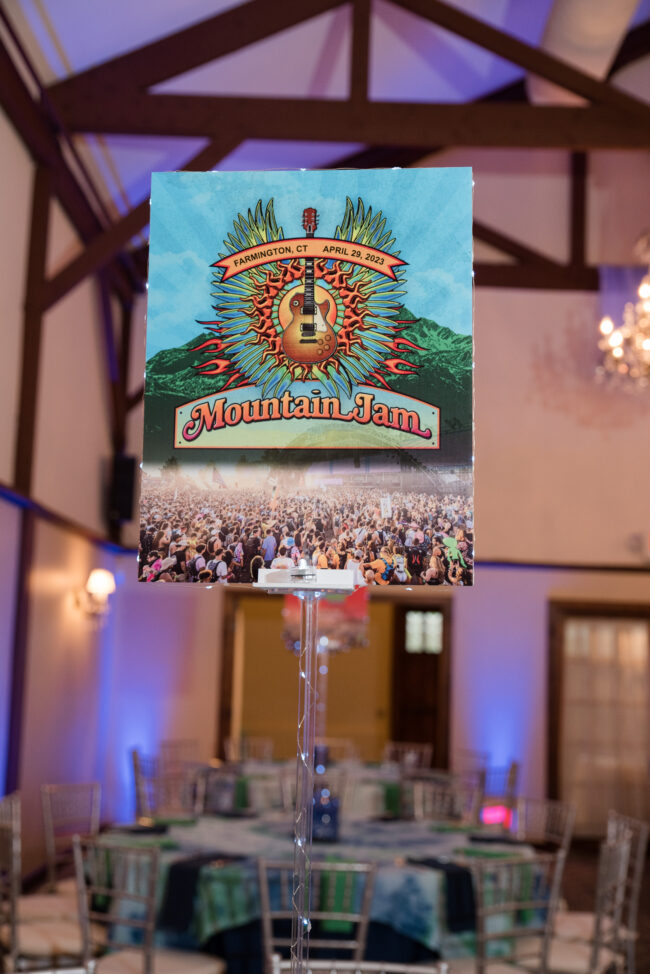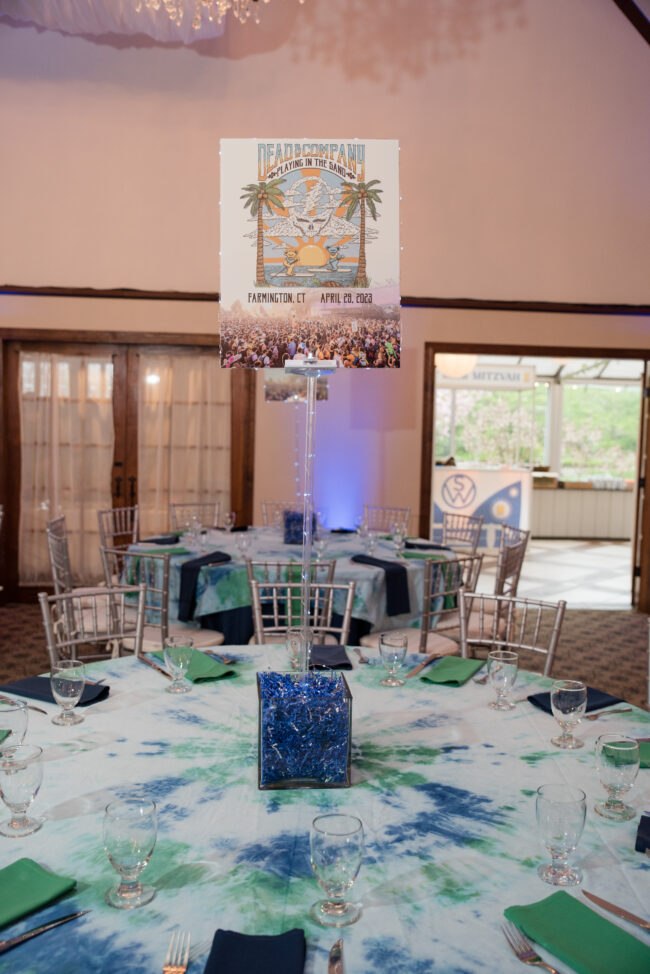 'Food trucks' were the haute cuisine, with everything ranging from Mediterranean to the good old fan favorite, grilled cheese.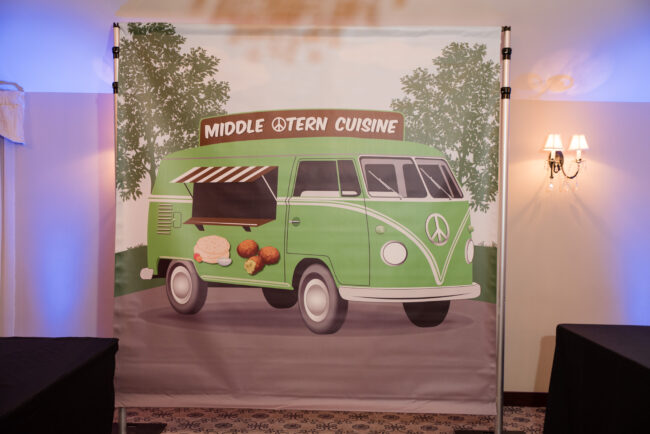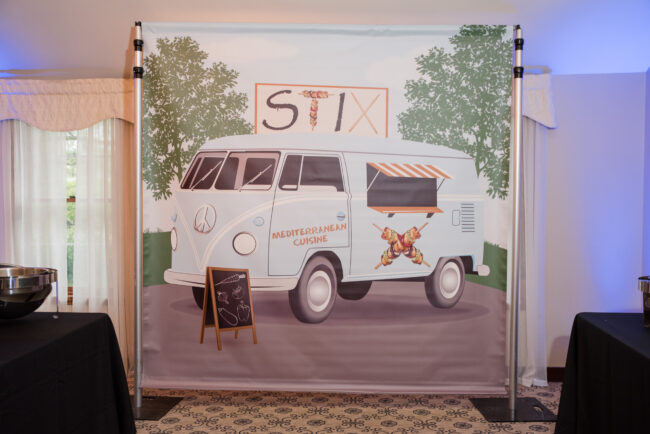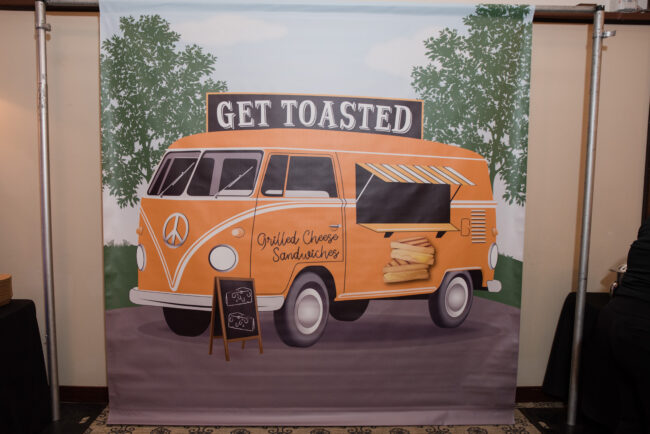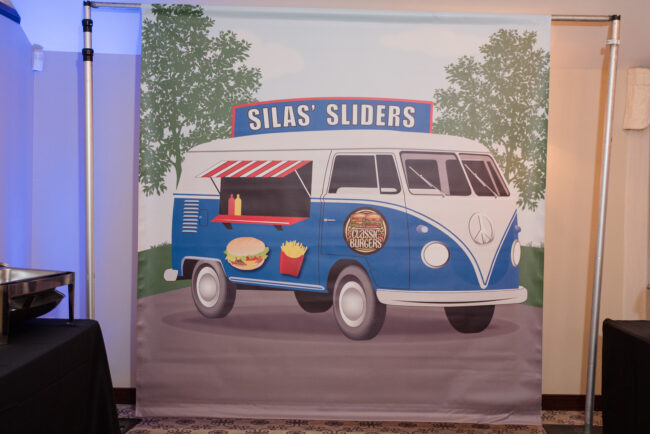 And good eats definitely need to be accompanied by a selection of brews from the 'Beer Mitzvah' cart!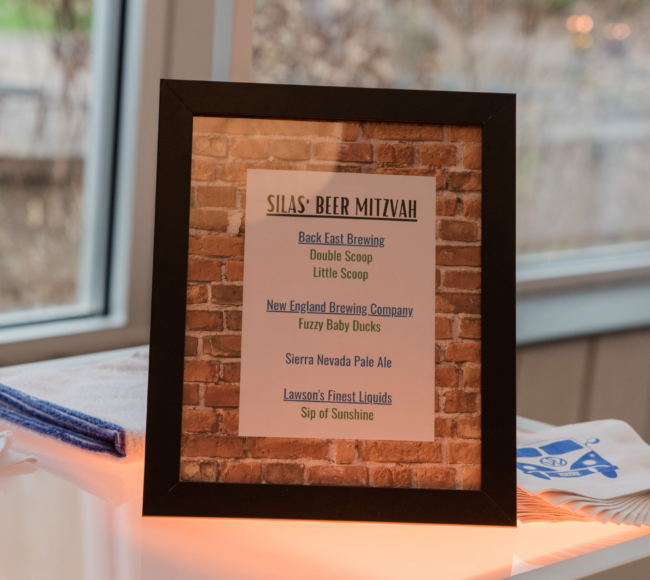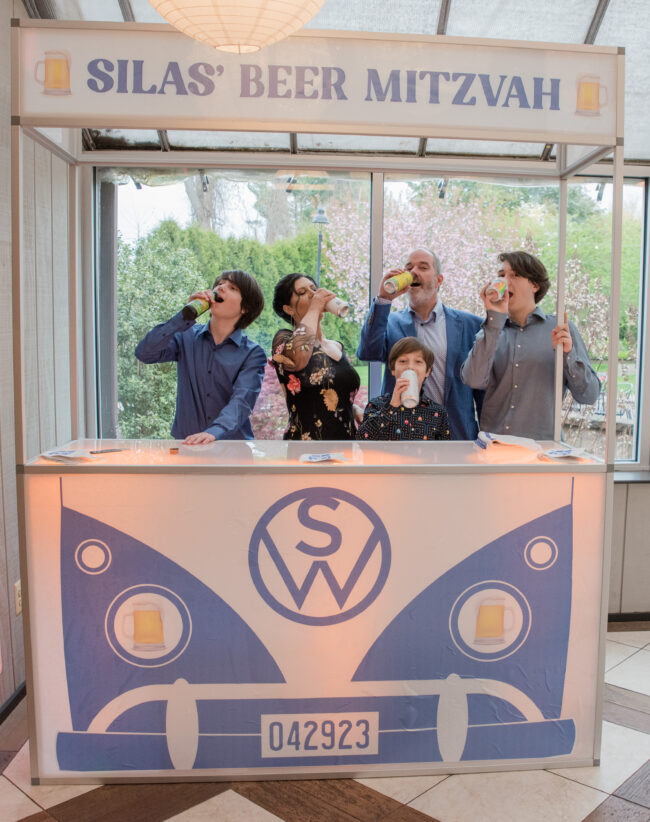 Choice of desserts included a tricked-out ice cream bar, to an actual food truck, featuring yummy pretzels with their own wide variety of toppings.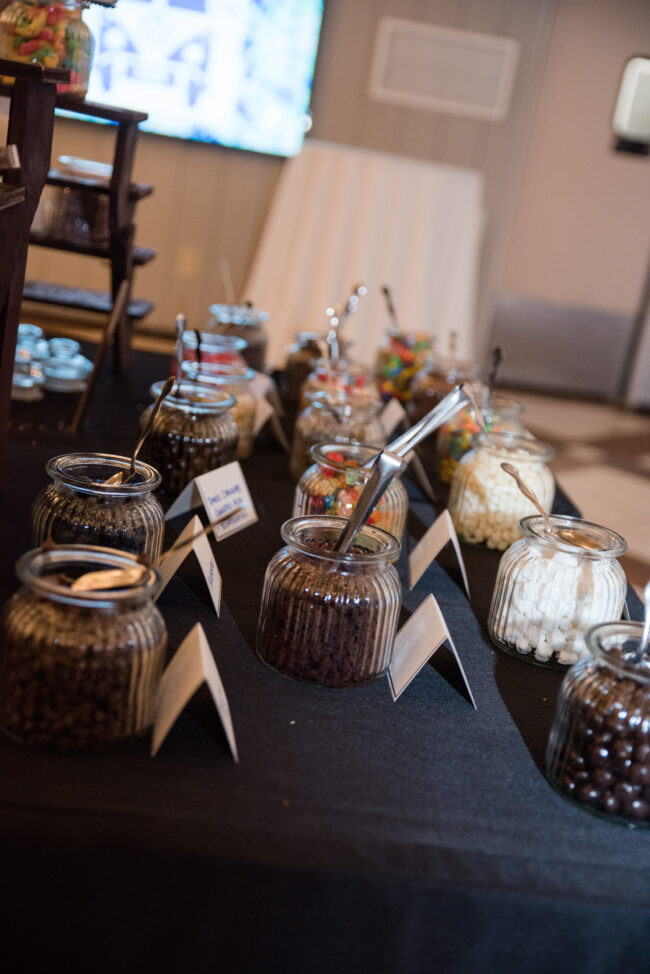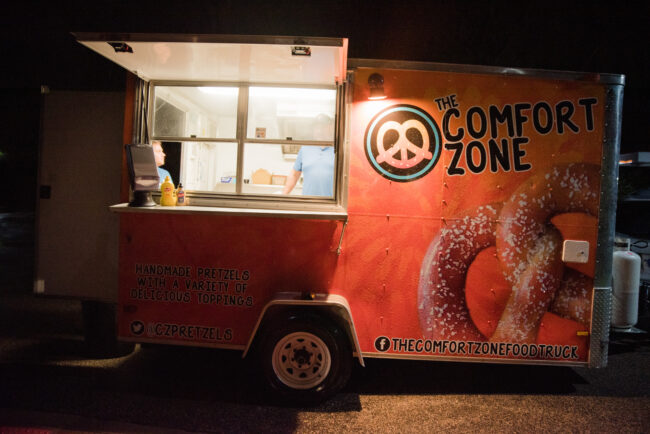 There was a range of dancing as well, from modern interpretive (or something like that!) to the traditional Hora.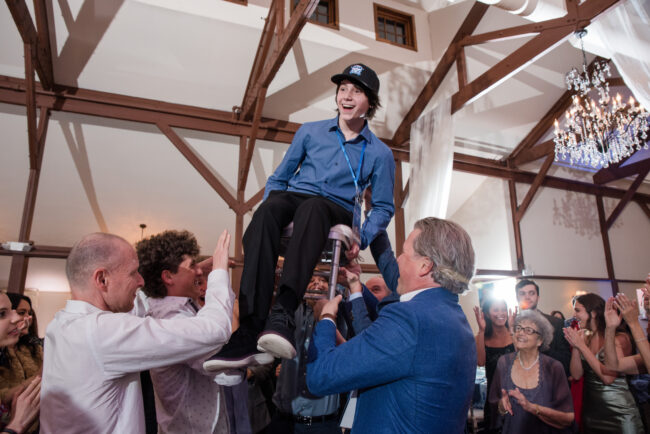 Your turn, mom!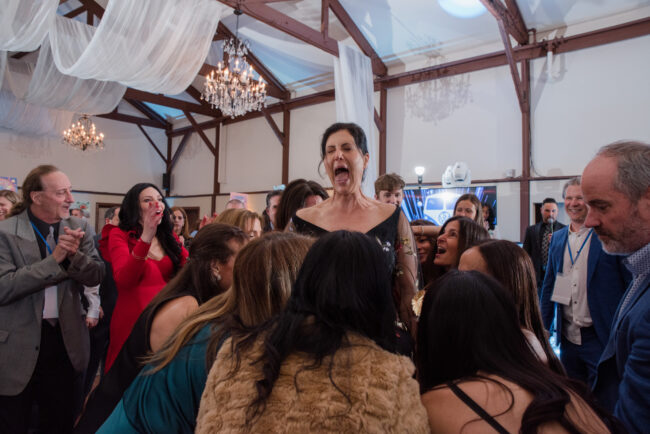 No one went home empty-handed. The younger set left with a logo'd hoodie and a water bottle filled with Hershey's Kisses.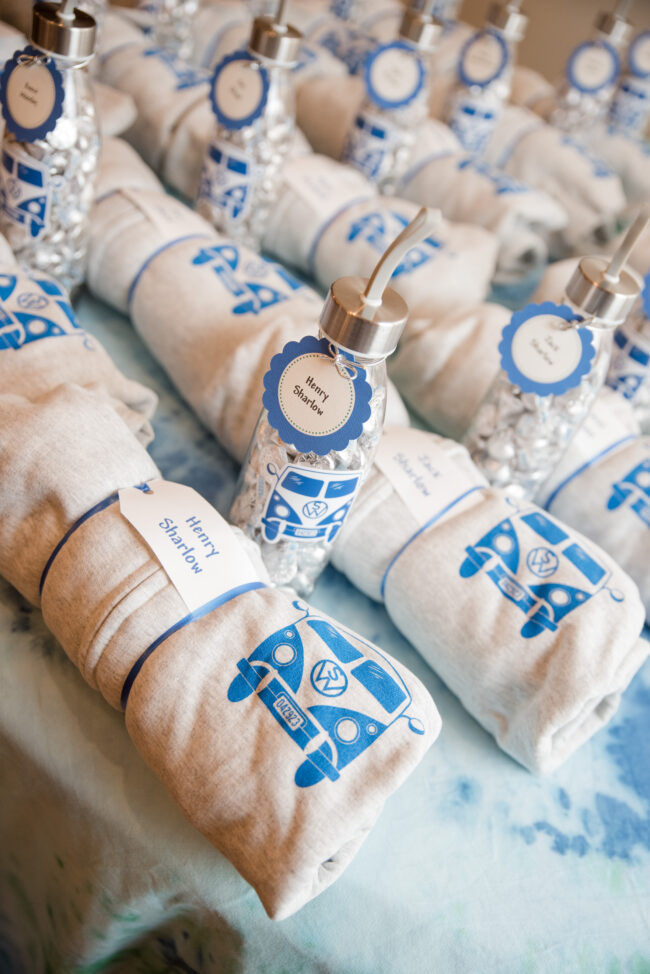 And adults left with a logo'd cooler filled with yummy snacks!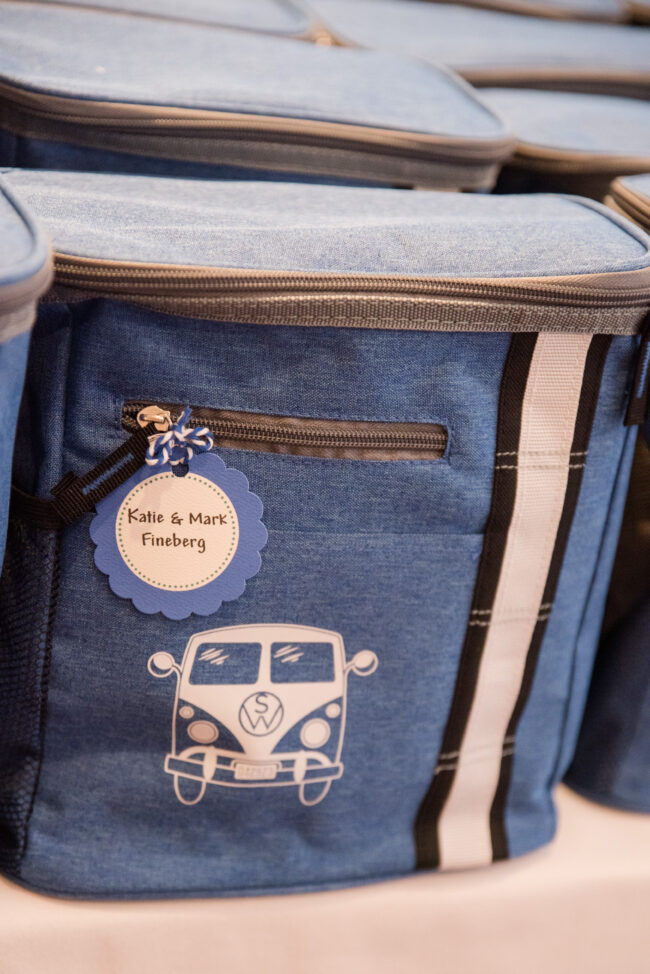 Mazel Tov, Silas and family! Your party will live on long after the last note has been played!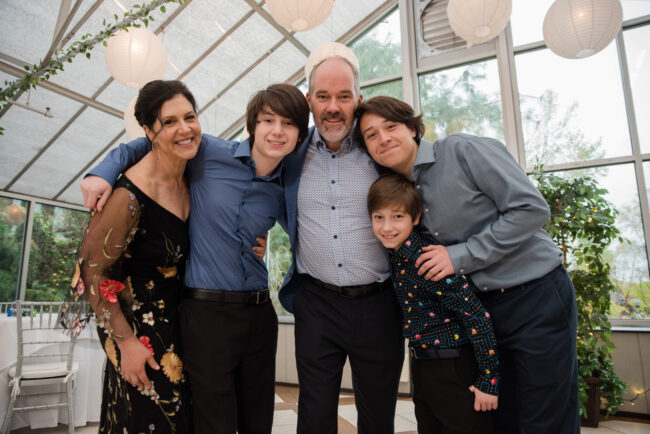 Easy! Done! Enjoy!
Plan-it Vicki is the brainchild of Vicki Ross, an experienced Event Planner located in Avon, a suburb of Hartford, Connecticut. Vicki has created wonderful celebrations all over Connecticut, New York, and Massachusetts. She and her staff provide services for small, intimate dinner parties as well as weddings, and bar and bat mitzvahs.
For help with your next event contact Plan-it Vicki