What better way to celebrate a young man's coming of age than to combine his two favorite sports,
basketball and baseball into one heck of a party! Welcome to Dunkin' Donuts Park in Hartford
where we are Jake-ing out the ball game with a truly wonderful family.




This party was so much fun and had something for everyone, regardless of age. Jake's young adult
friends took their spot in the "dugout" — a super cool hangout which felt very much like a
nightclub inside a baseball stadium, which is essentially what it was!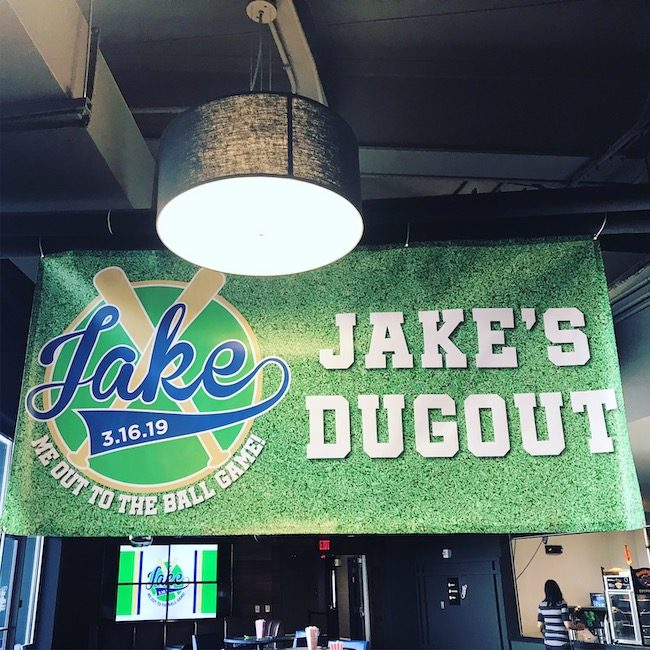 The card box greeted guests as they arrived showing off the guest of honor's name in a font style
that matched perfectly with all the other design elements on display throughout the venue.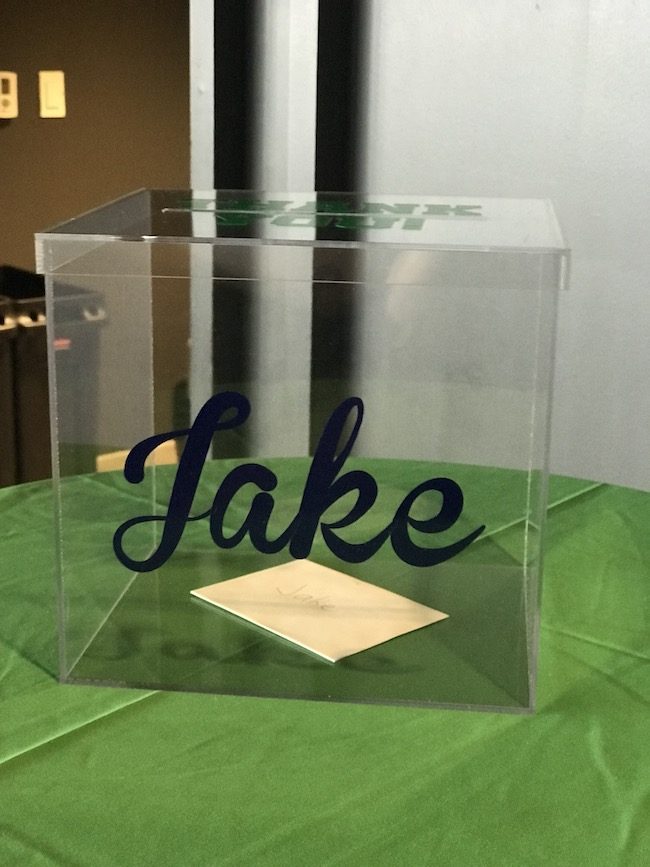 Guests were encouraged to leave a message on this wonderfully designed sign-in board with
Jake's number on a jersey from his favorite sport, basketball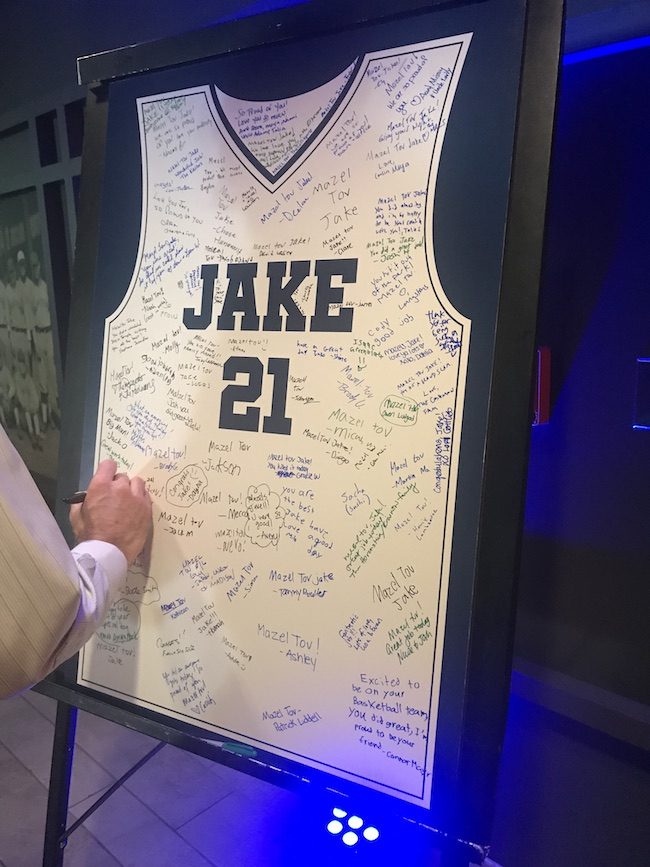 "Dugout" furniture was adorned with accessories that included the great logo, designed to set
the tone for the great night ahead.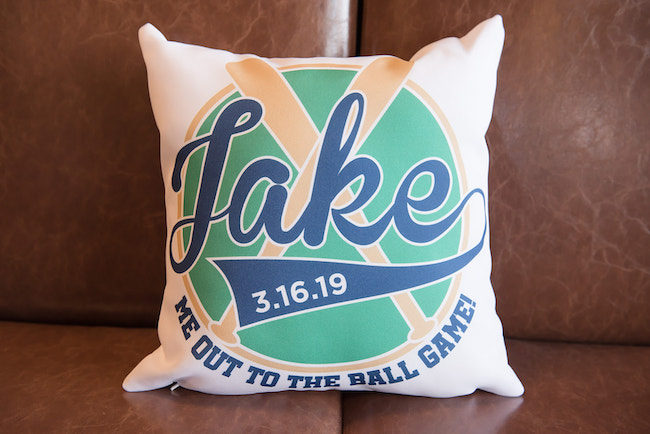 It's not quite peanuts and cracker jacks, but the popcorn and bubble gum accentuated the
cocktail tables and further complemented the party's theme.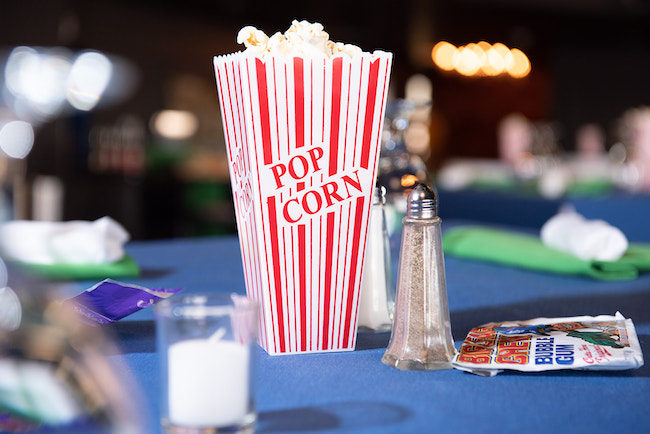 Just to hammer home the theme a little further, there were multiple centerpieces on display.
In fact, there were one…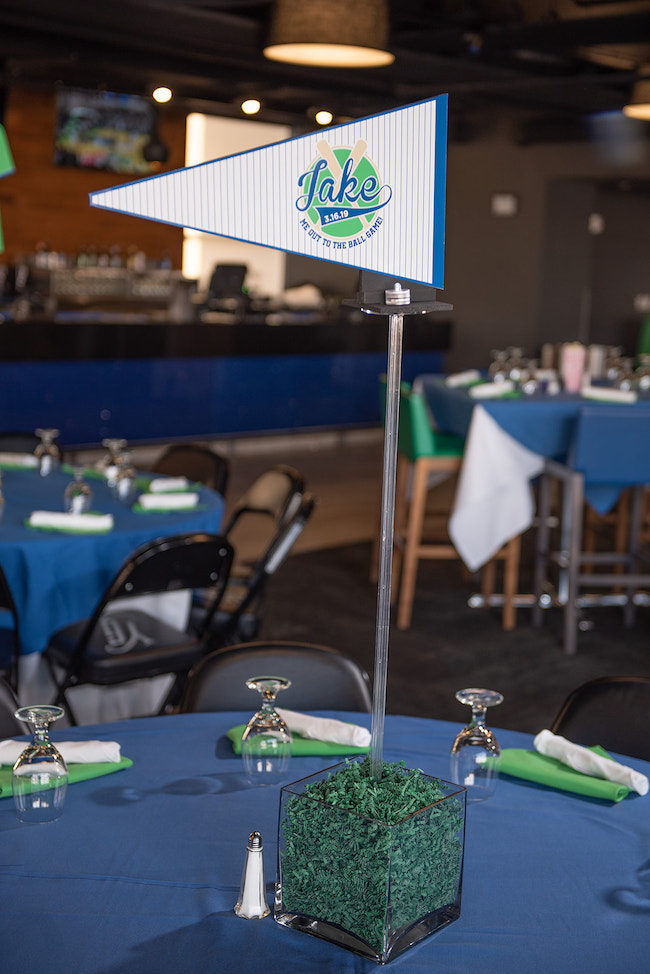 Two…



Three centerpieces used in the main dining lounge.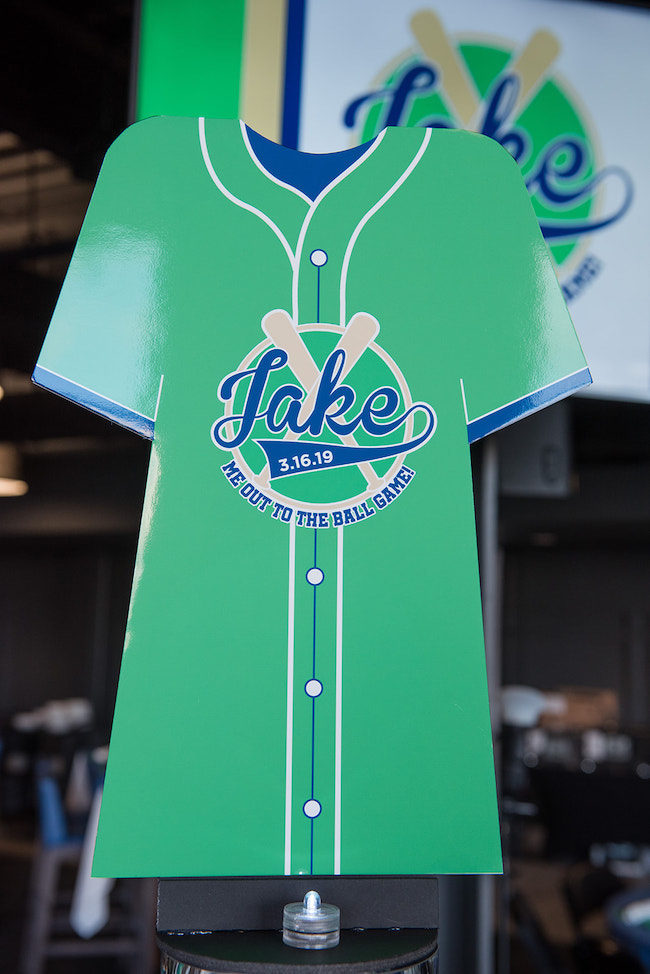 Even the table settings had a home plate type of feel!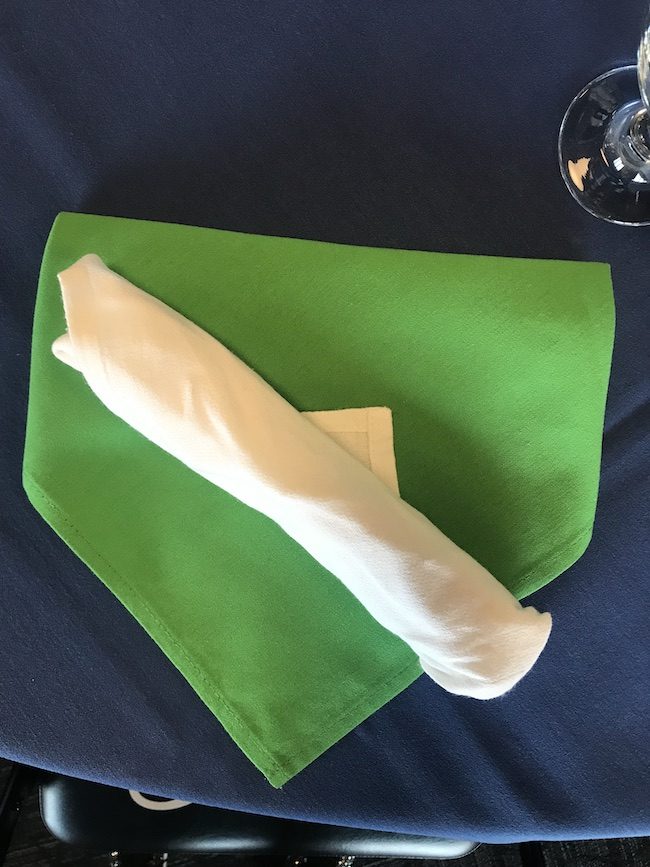 Everywhere you turned there was the party logo on display, including on the monitors
throughout the venue…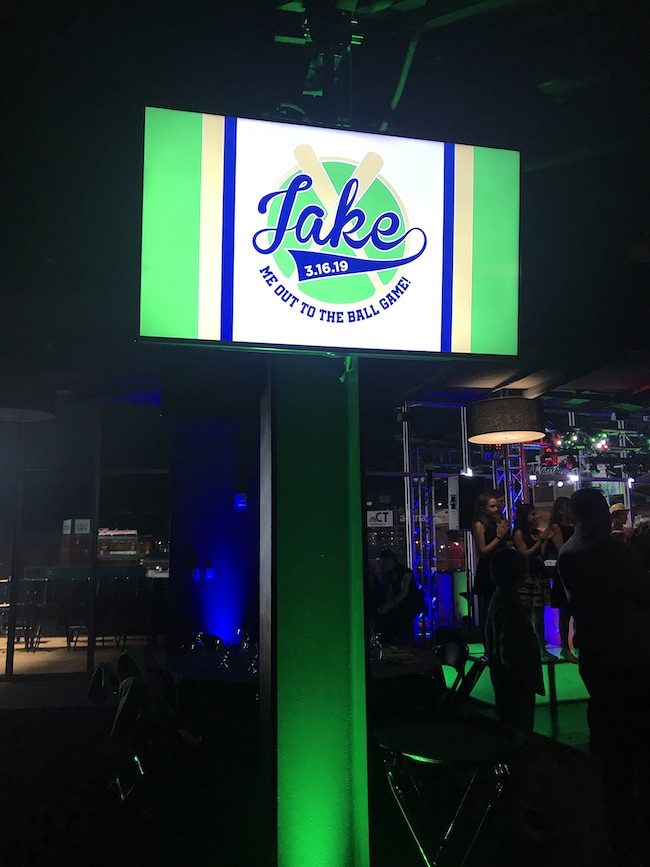 And on the enormous jumbotron in left field.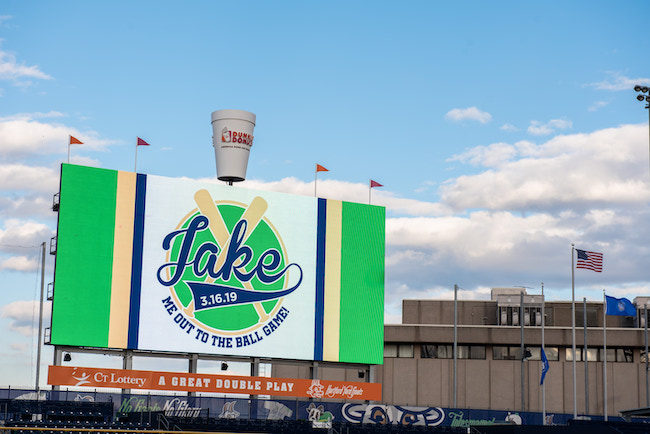 An amazing time was had by all as Jake and all his friends and family danced up a storm
on the wonderfully glammed up stage from Boppers Events.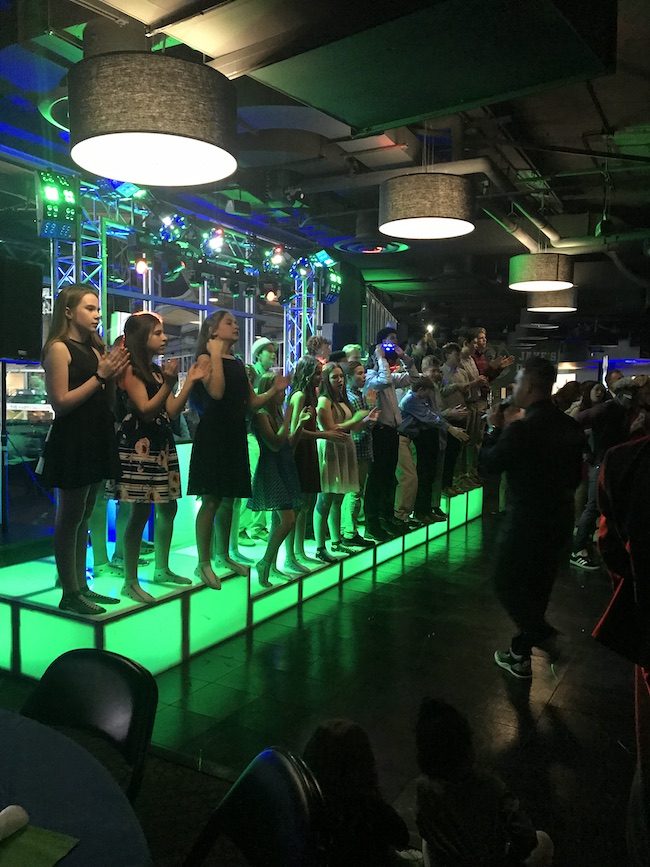 As the young adults left they were given warm and cozy sweatshirts to wear on a cold night
at the ballpark.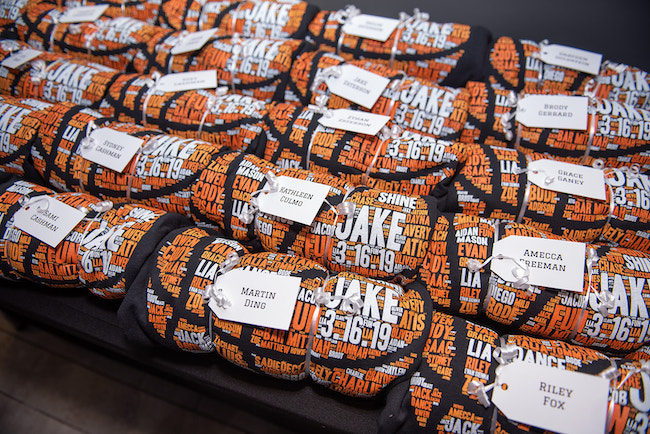 Go ahead, find your name.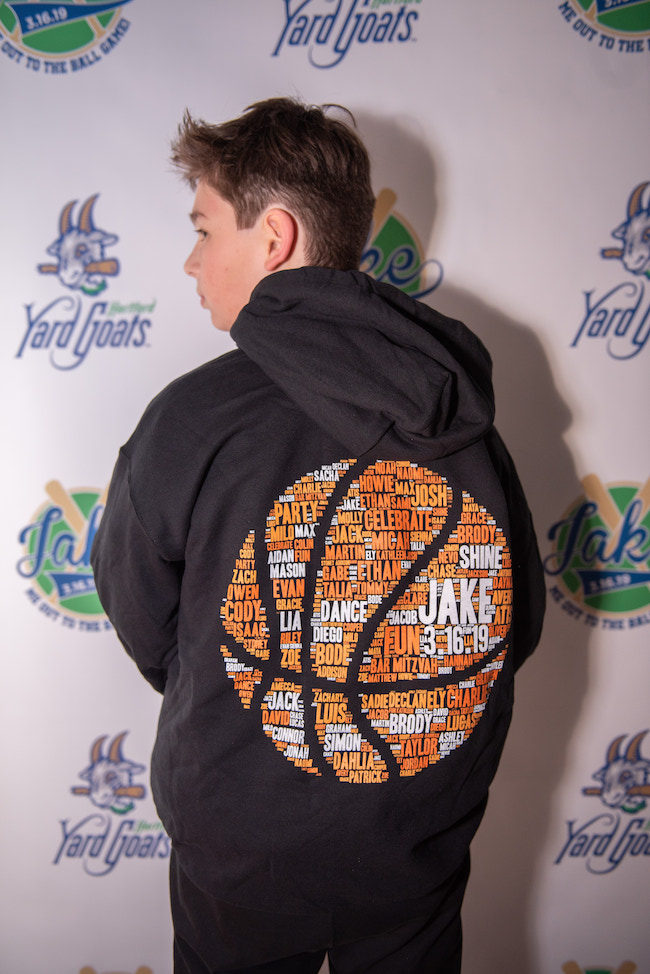 And there is nothing better than going home with this little tasty treat, reminding us all
what a wonderful time we just had!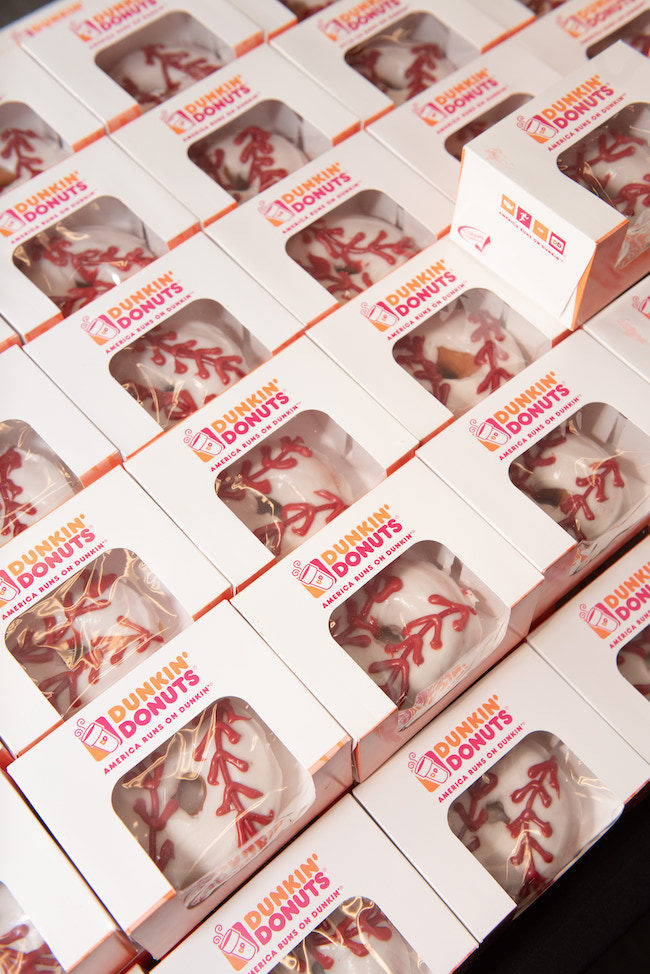 It is the rare party indeed where we can say we hit a grand slam and had a slam dunk at the
same time! Mazel Tov Jake and family.

Easy! Done! Enjoy!
Plan-it Vicki is the brainchild of Vicki Ross, an experienced Event Planner located in Avon, a suburb of Hartford, Connecticut. Vicki has created wonderful celebrations all over Connecticut, New York, and Massachusetts. She and her staff provide services for small, intimate dinner parties as well as weddings, and bar and bat mitzvahs.
For help with your next event contact Plan-it Vicki