When a teen girl is really into pop, then why not go all out with an upbeat musical theme to celebrate
her Bat Mitzvah? This is Rachel's party, complete with all the musical fixins, minus the groupies.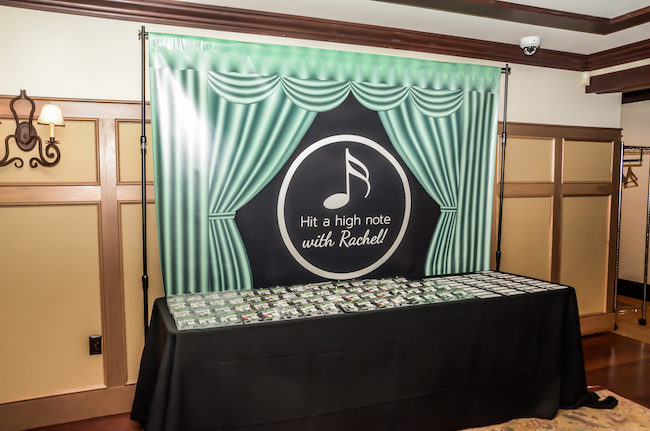 The tables for cocktail hour were adorned with centerpieces made of sheet music in the shape
of roses.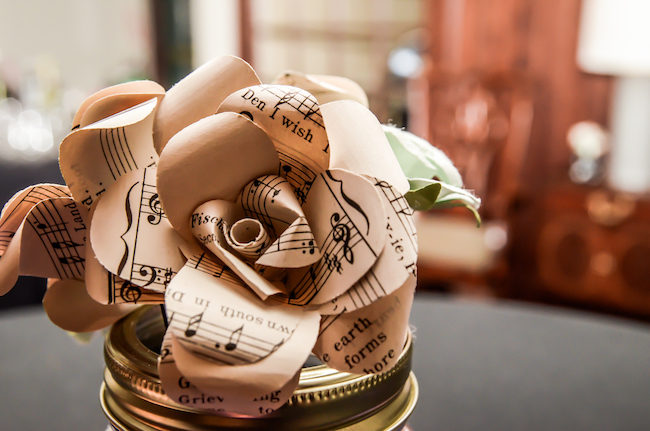 While the adults were enjoying cocktail hour the younger set was entertained by Boppers Events
with various parlor games, including strike-a-light.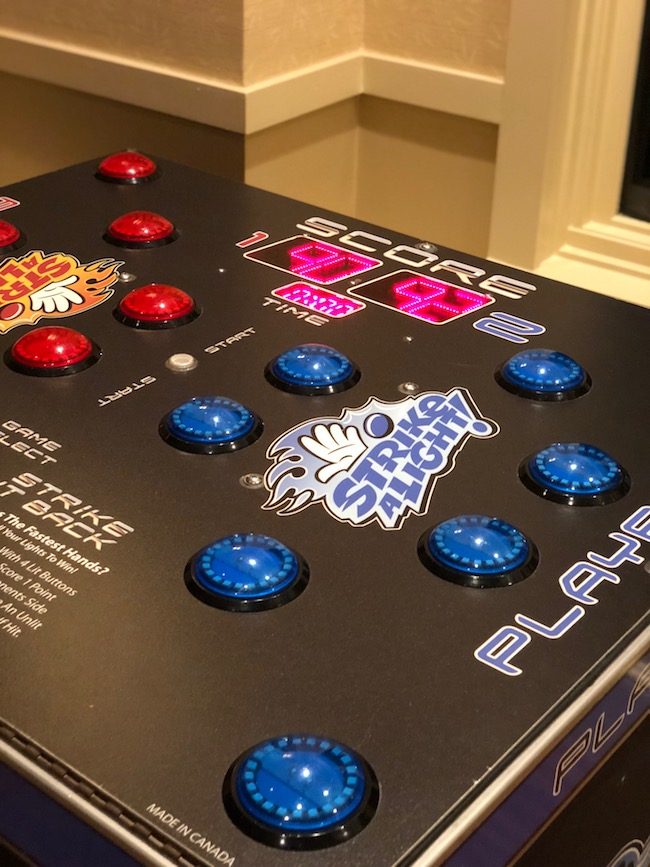 Upon arrival at the Golf Club of Avon guests knew right away they were in for a wonderful musical
adventure with the Bat Mitzvah girl right at center stage.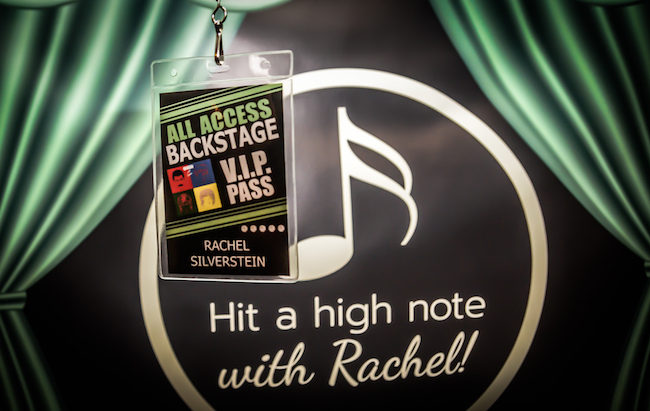 Young adults received "Backstage passes" to their assigned tables, based on the guest of honor's
favorite pop artists.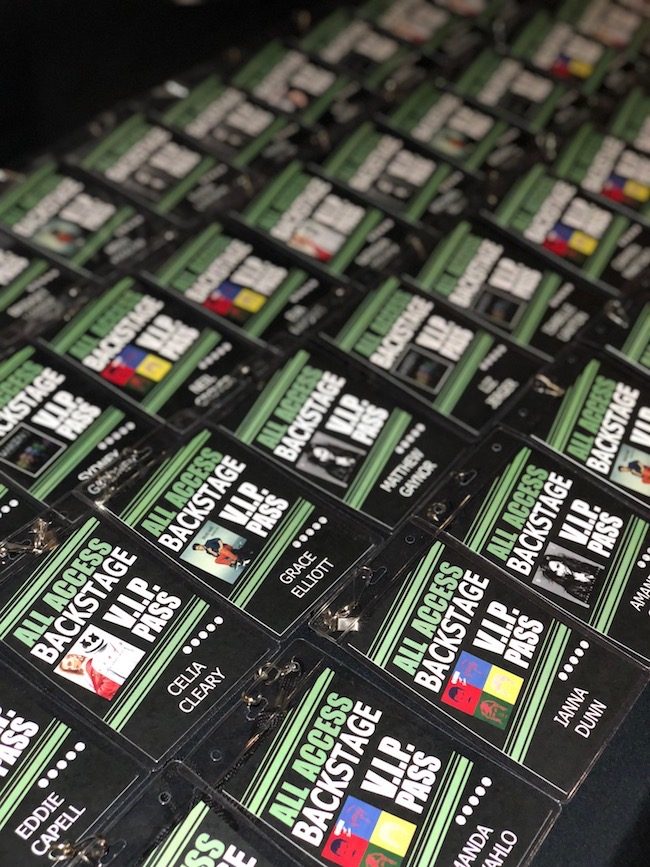 While the more mature crowd got front row tickets to sit with some very hot musicians from
various decades.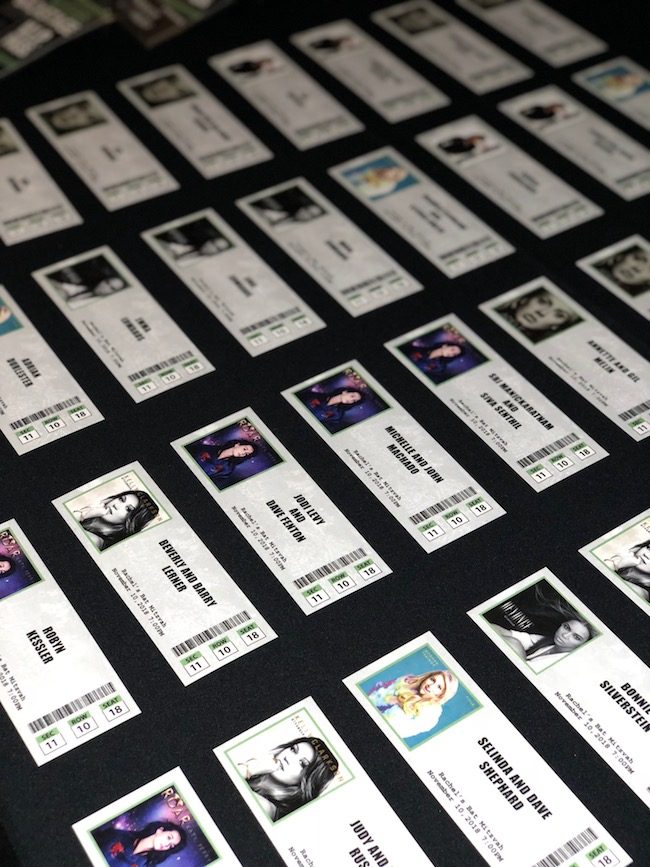 There was an appearance by the Queen of the modern day ballad: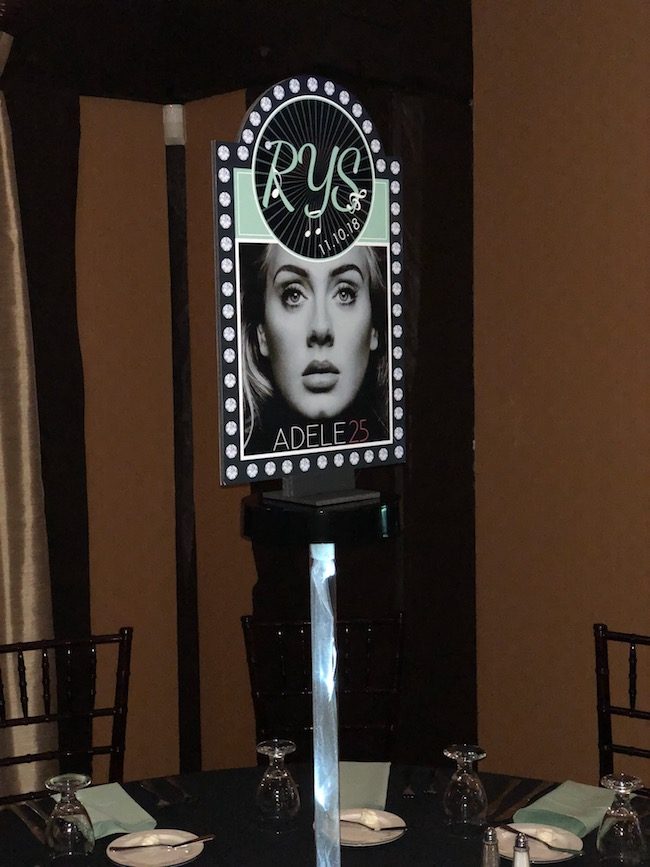 And, of course, the King of Pop himself: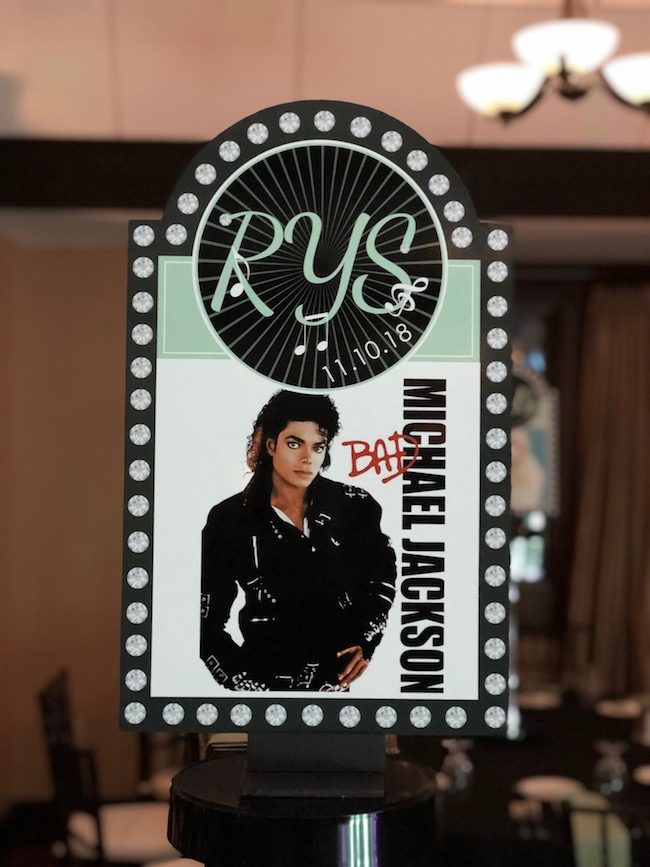 Overall, it was a thriller of a night with the light up centerpieces and the colorful stage creating an
event venue befitting any pop sensation.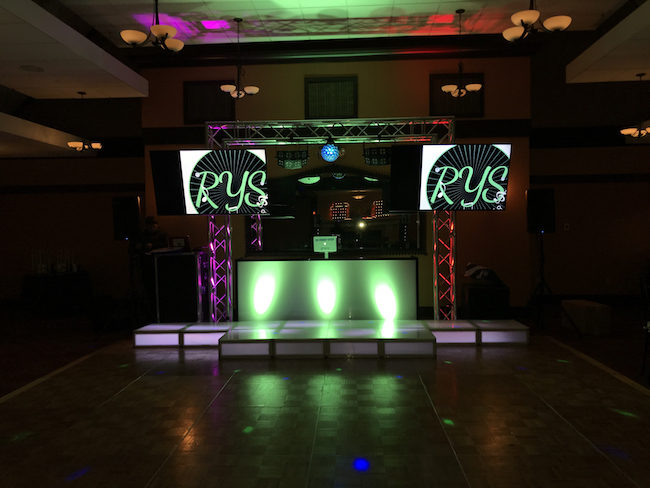 The star of the show was everywhere, even centered between two great light-up CD collections
(created by the family) on the hall's mantlepiece.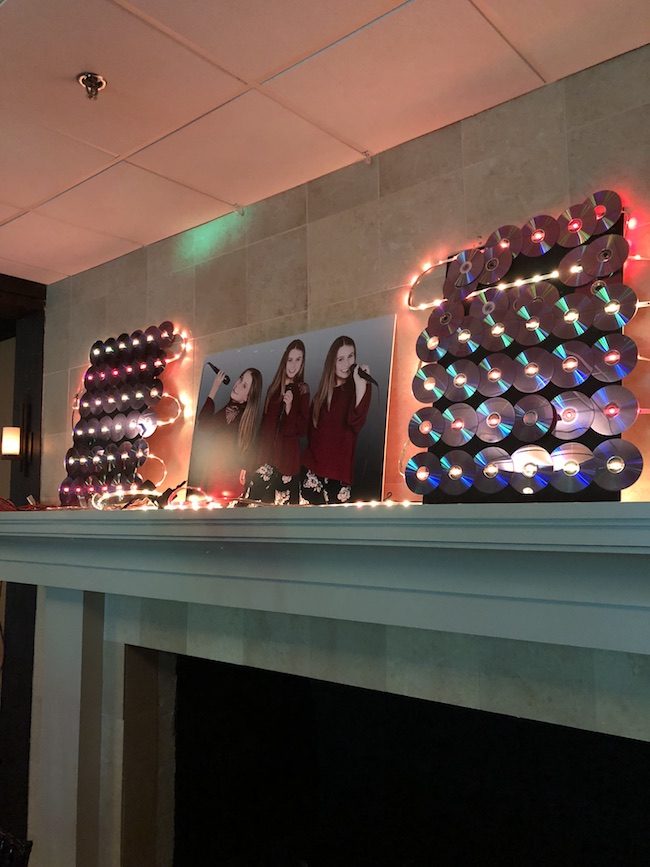 Guests were encouraged to sign this playful framed picture of Rachel to create a lasting memento
of the evening.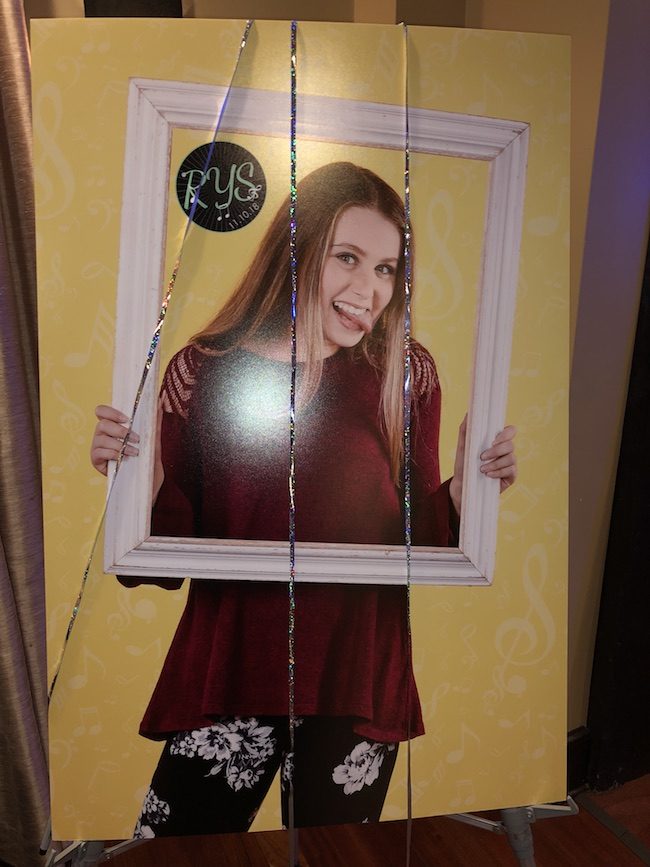 And were invited to leave a card for the Bat Mitzvah girl in this specially-designed gift box, featuring
the date and Rachel's awesome logo.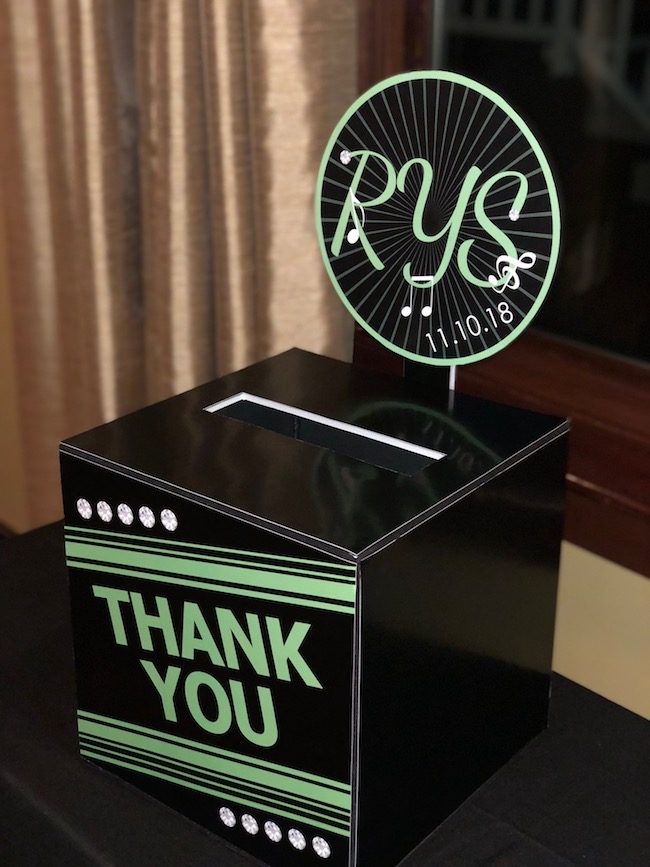 Younger guests left with these great sweatshirts, also prominently featuring that wonderful
musical logo.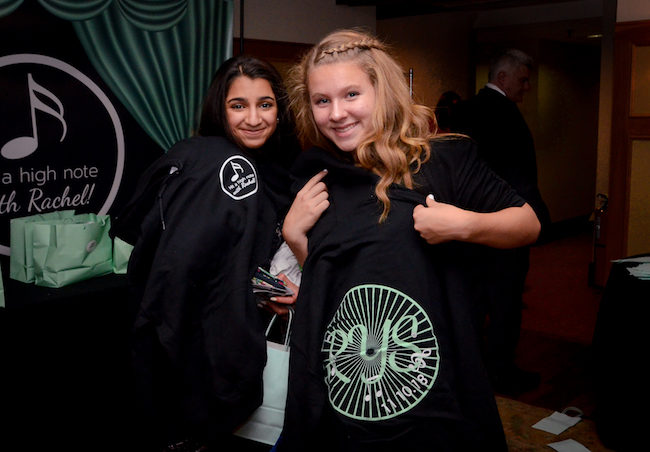 You hit all the notes perfectly Rachel! Mazel Tov!
Easy! Done! Enjoy!
Plan-it Vicki is the brainchild of Vicki Ross, an experienced Event Planner located in Avon, a suburb of Hartford, Connecticut. Vicki has created wonderful celebrations all over Connecticut, New York, and Massachusetts. She and her staff provide services for small, intimate dinner parties as well as weddings, and bar and bat mitzvahs.
For help with your next event contact Plan-it Vicki