You won't find too many Patriots fans in the big city choosing an historic church for their Bar
Mitzvah, but this is not your average kid, and this was not your average celebration! Enjoy
reliving Ezra's Patriots-themed Bar Mitzvah party.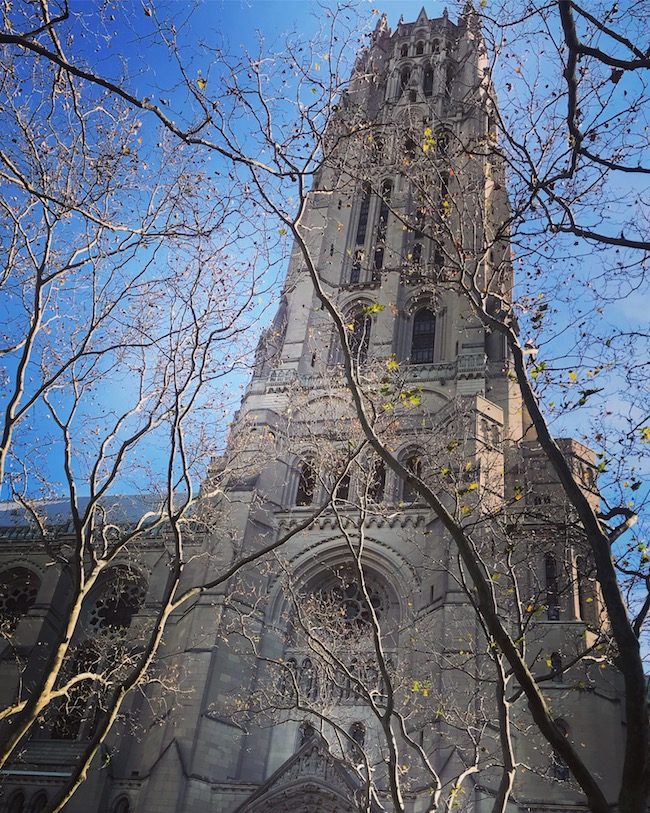 The evening began with a lovely and intimate Havdalah service on the 9th floor of the historic
Riverside Church in the Morningside Heights neighborhood of Manhattan. Guests were led by
the family in a short service accompanied by a solo guitarist from the Noah Solomon Chase Band.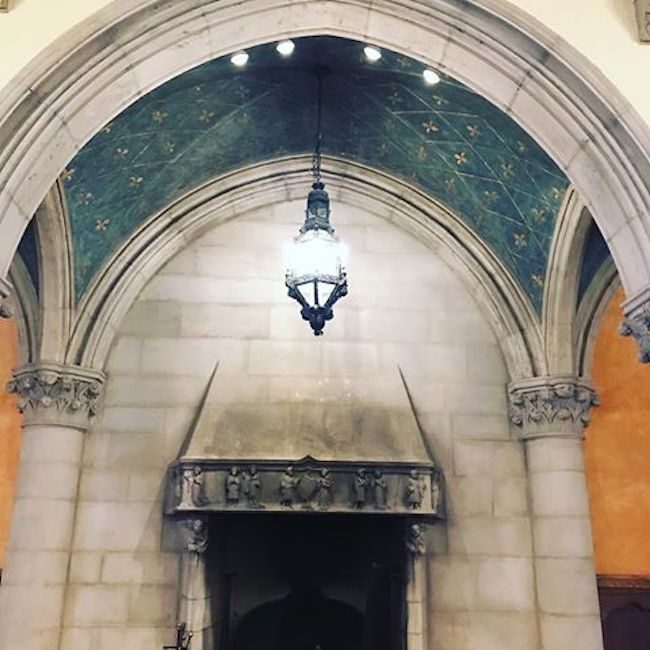 While cocktail hour continued up on the 9th floor, the younger set was invited down to the
magnificent Assembly Hall to get the party started.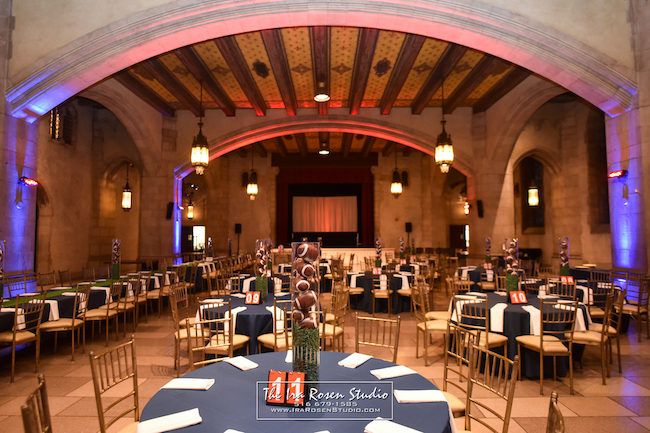 Before entering the great hall, guests picked up their specially designed chalkboard escort cards,
which left no doubt the game was on!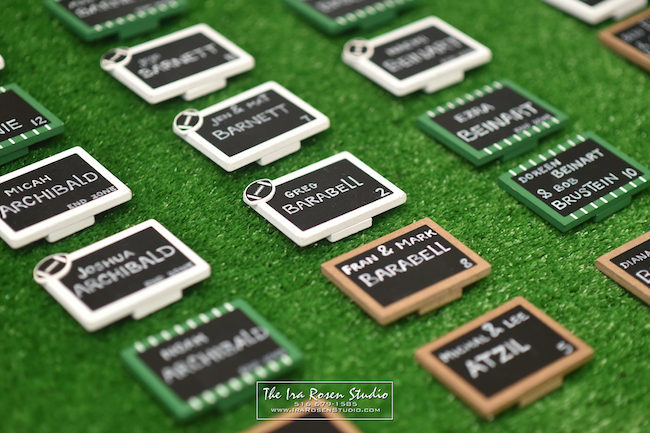 Ezra's friends and young family took their place in the "End Zone", complete with turf runners and
football centerpieces…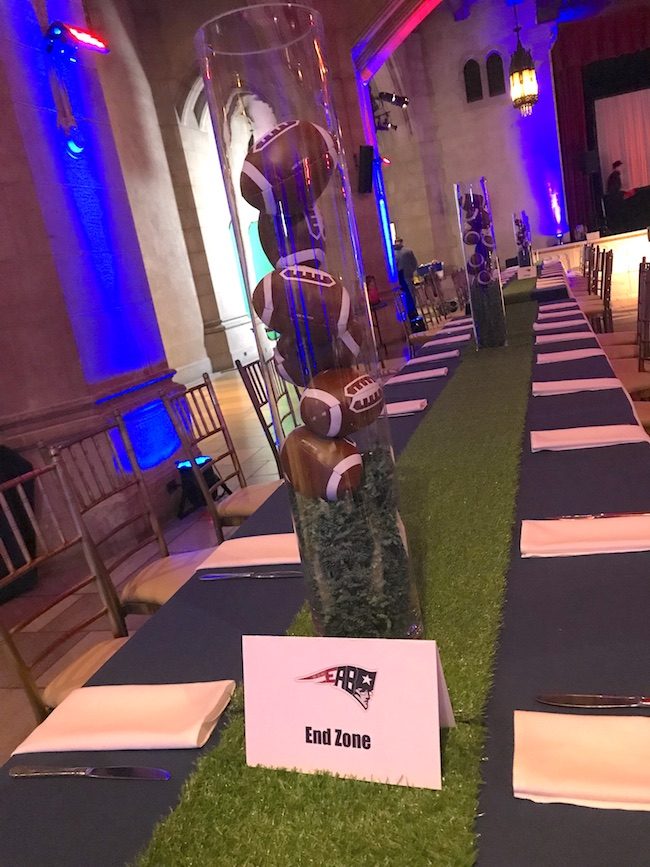 Even the adult tables carried the football theme.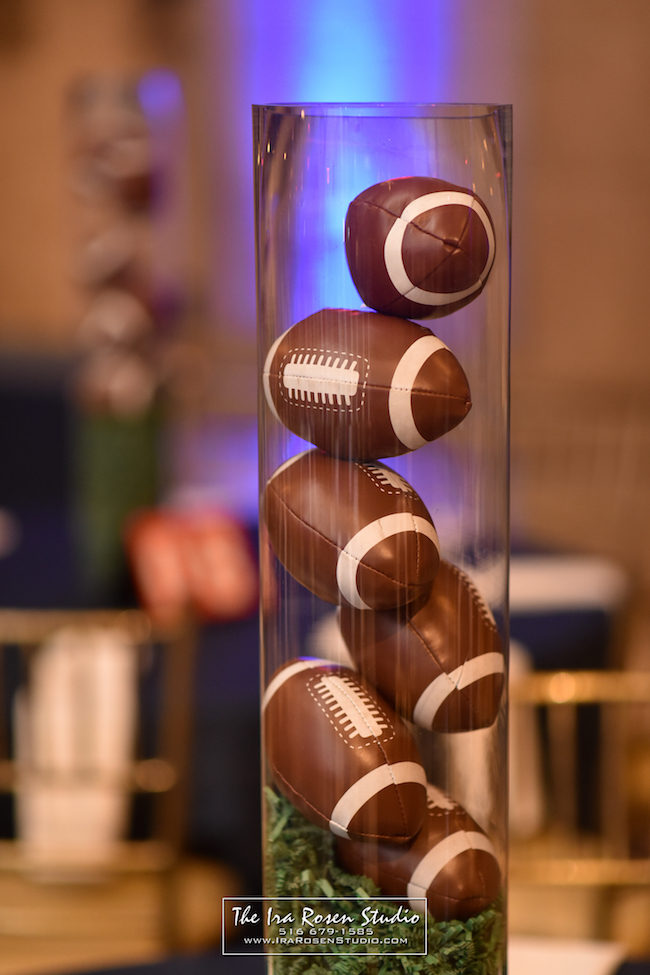 The overall effect was like having this marvelous venue transformed into Gillette Stadium, at least
for one night.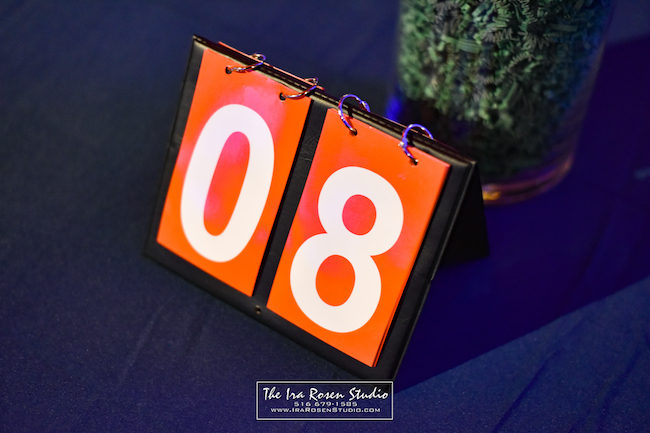 Once inside the "stadium" there was no shortage of things to do…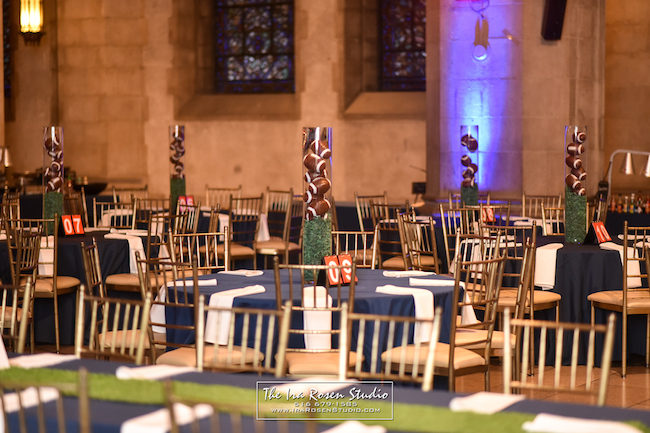 The Noah Solomon Chase band entertained…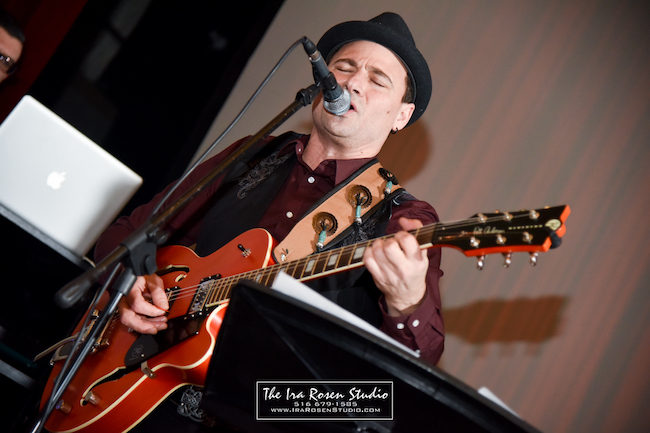 Young adults engaged in an endless game of blackjack, furnished by Ace and Jack Enterprises…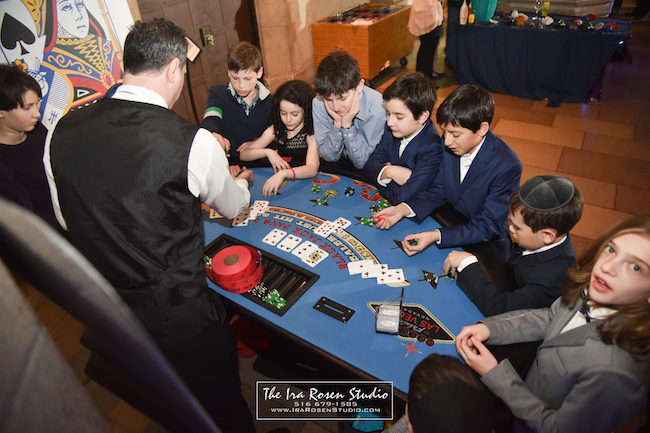 Instead of a traditional sign-in board, guests got to build a lasting portrait of the bar mitzvah boy,
one sticker at a time…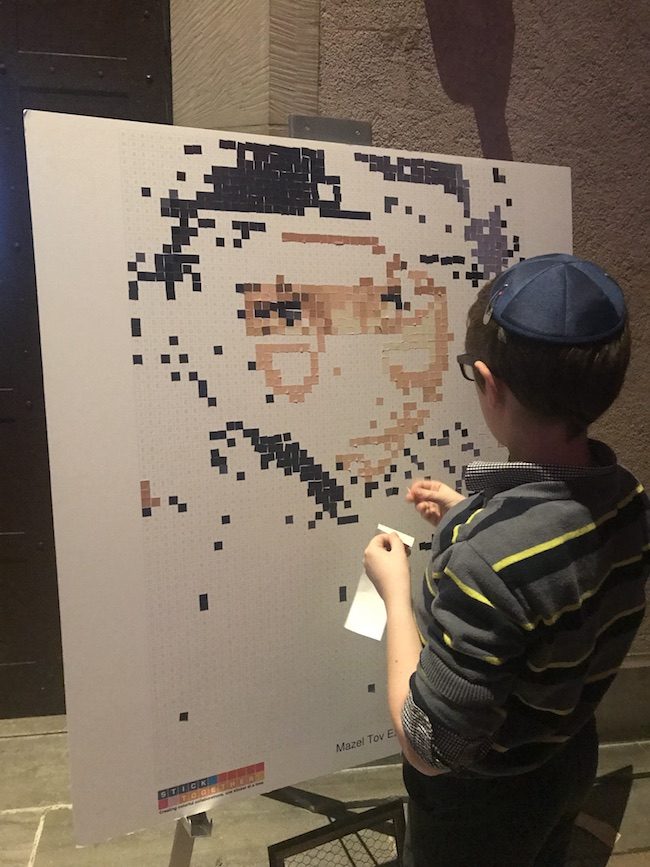 And guests built wax momentos of their own hands at a very popular booth from Clowns 4 Kids.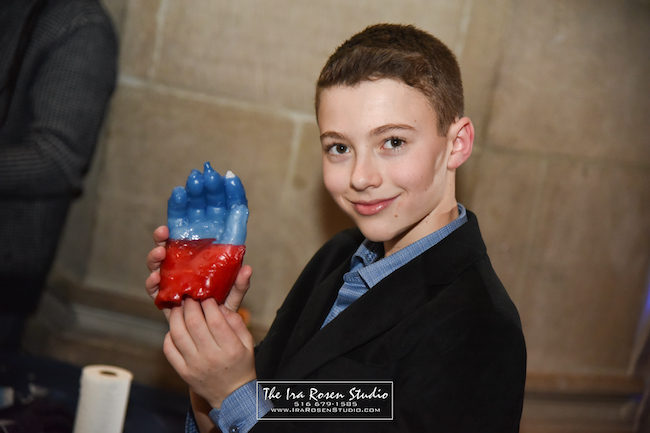 For dessert guests of all ages enjoyed this custom-made s'mores bar, all part of the Plan-it Vicki
party package.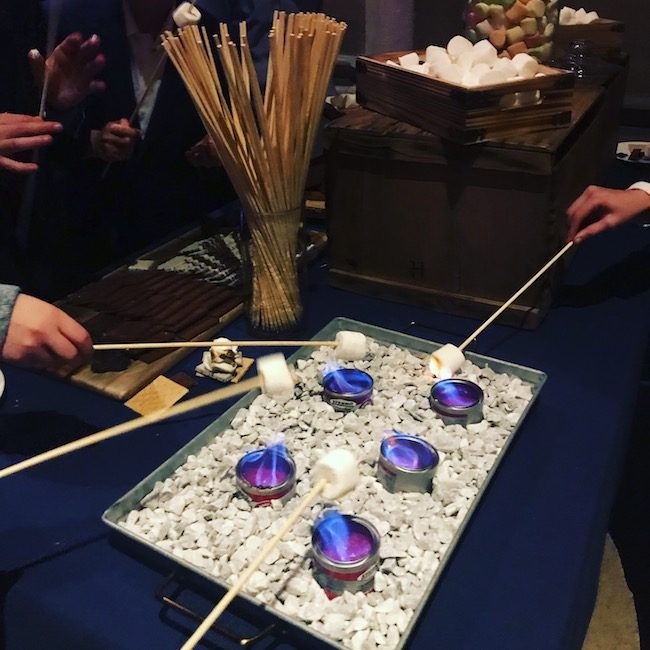 At the end of party guests took home these awesome fleece blankets, perfect for bringing to their
next Patriots game.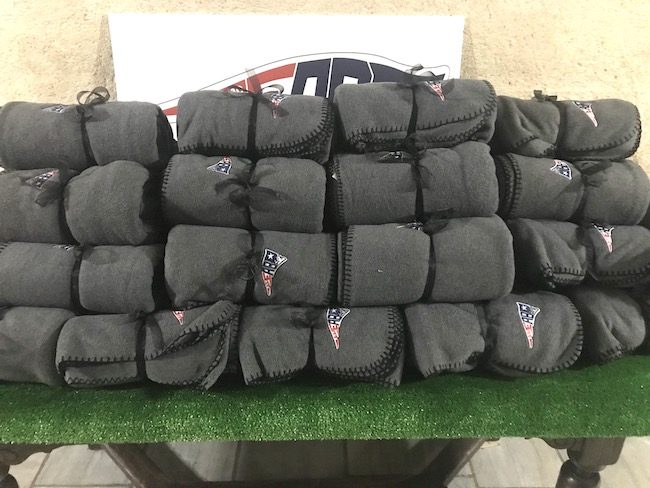 The blankets featured a specially designed version of the Patriots logo on it.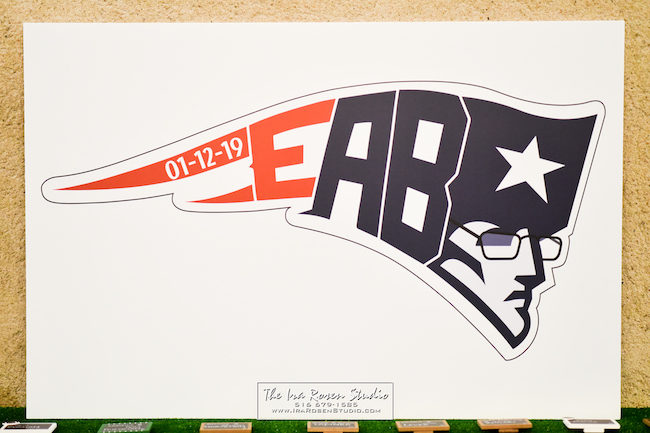 All in all, this Bar Mitzvah scored in every way! Mazel Tov Ezra and family!


Easy! Done! Enjoy!
Plan-it Vicki is the brainchild of Vicki Ross, an experienced Event Planner located in Avon, a suburb of Hartford, Connecticut. Vicki has created wonderful celebrations all over Connecticut, New York, and Massachusetts. She and her staff provide services for small, intimate dinner parties as well as weddings, and bar and bat mitzvahs.
For help with your next event contact Plan-it Vicki