It really makes the planning process easy when a creative boy turns his special day into a
multi-sport, fun-filled celebration where the theme left no doubt who was number one. Welcome
to Charlie's starting lineup: A No. 1-themed Bar Mitzvah party!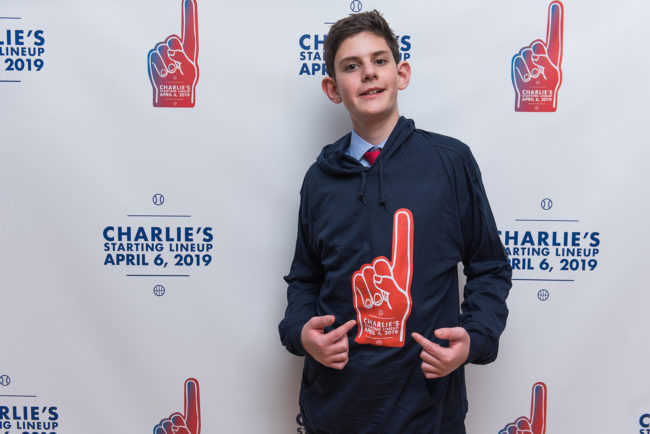 Guests arrived at West Hartford Town Hall to find their table assignments grouped by every
imaginable (and some unimaginable!) competitive sports around — from Ping Pong to Curling
and everything in between.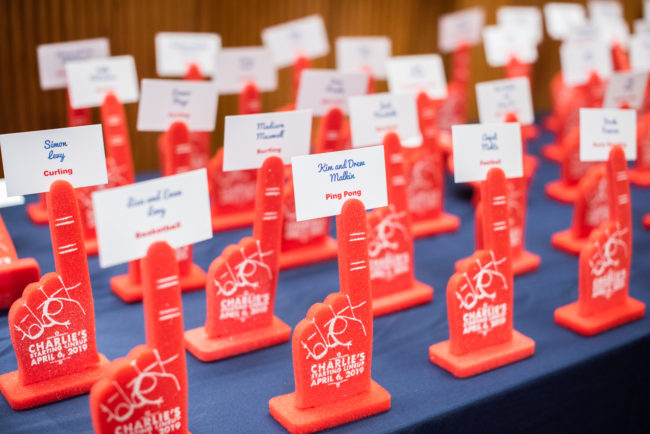 The sign-in board featured that amazing foam finger logo emphasizing the theme of the day:
togetherness in honoring the guest of honor.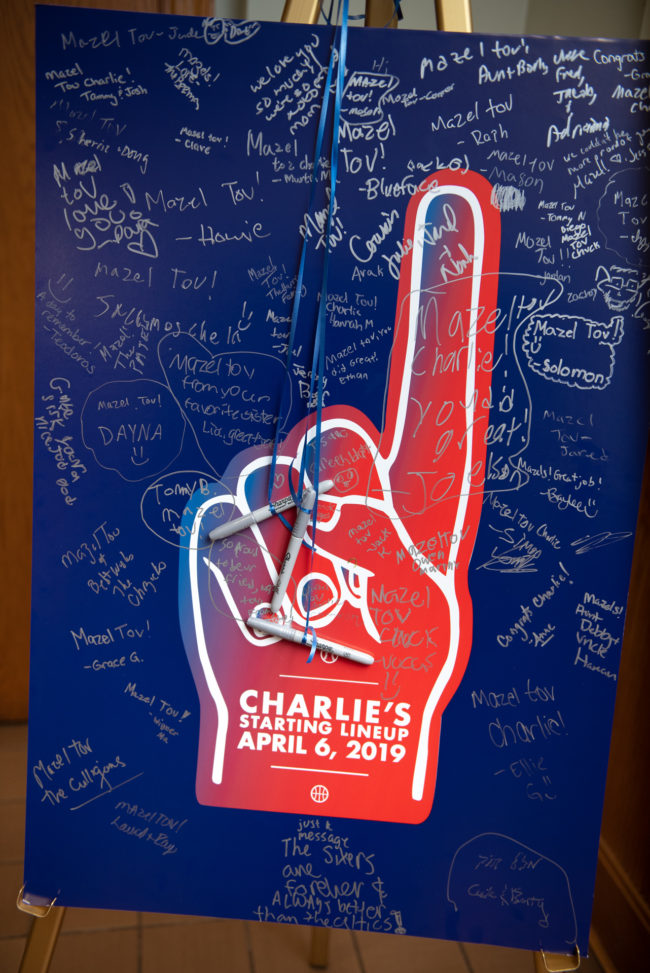 The room was colorful and welcoming for "athletes" from all realms of competition.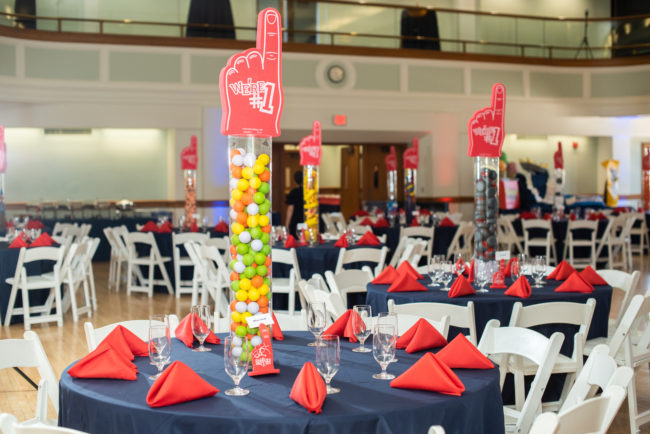 Did we mention there were giant foam fingers everywhere? Yes, maybe we did!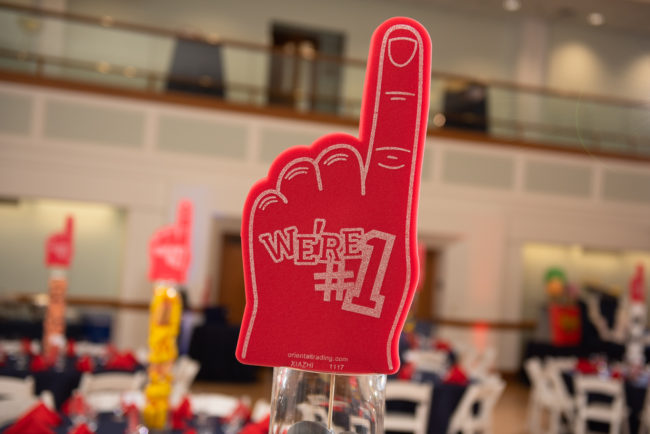 The mitzvah boy chose the "Competitive Eating" table as his own — look out Joey Chesnut!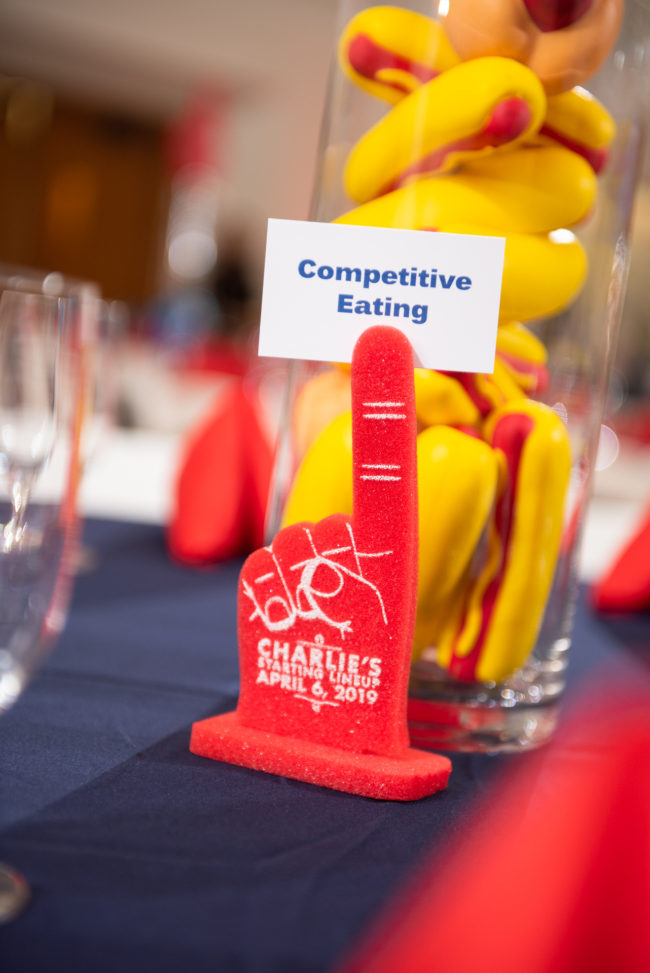 One centerpiece featured gnarly recycled skateboard wheels!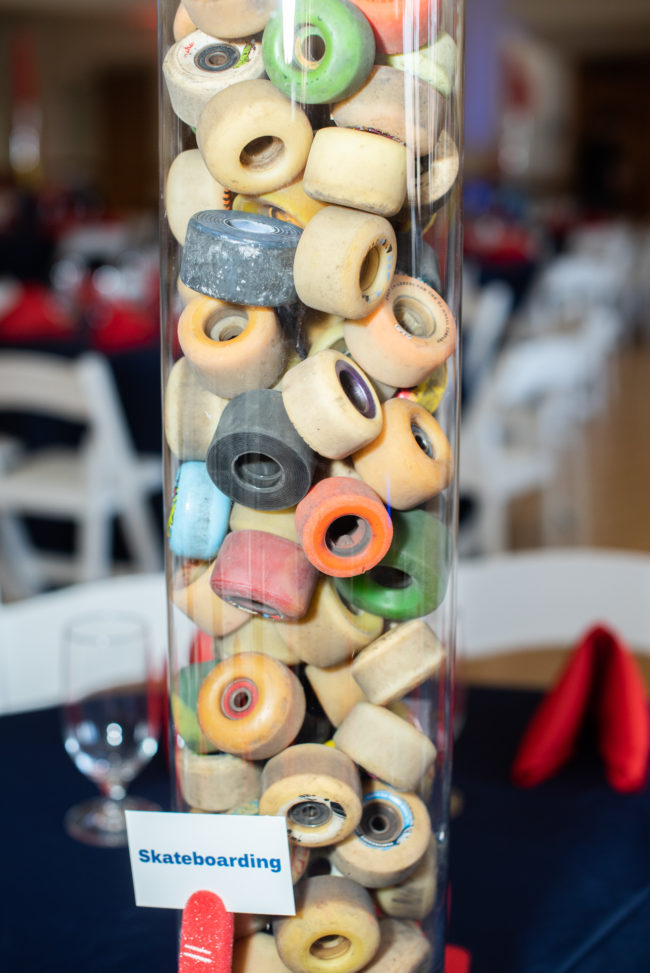 We even found enough room for the Sumos inside this vase!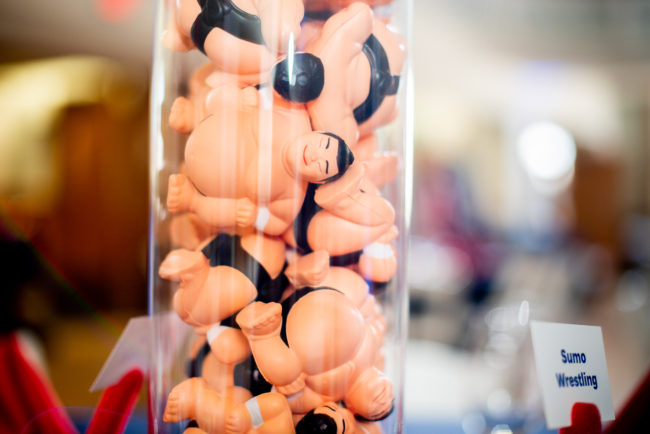 For the traditional chair lifting, the foam fingers all pointed to the man of the hour!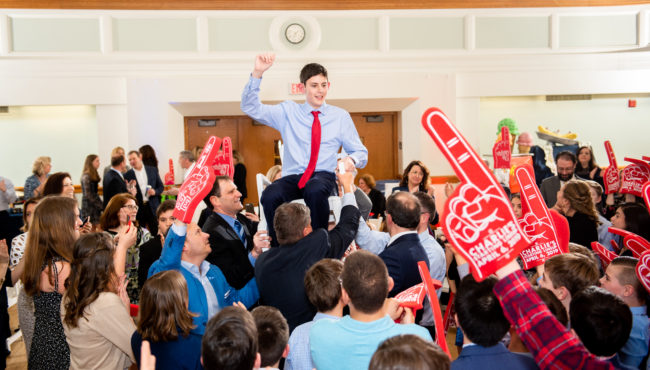 This wonderfully creative ice cream bar was furnished by Russell's Creative Global Cuisine.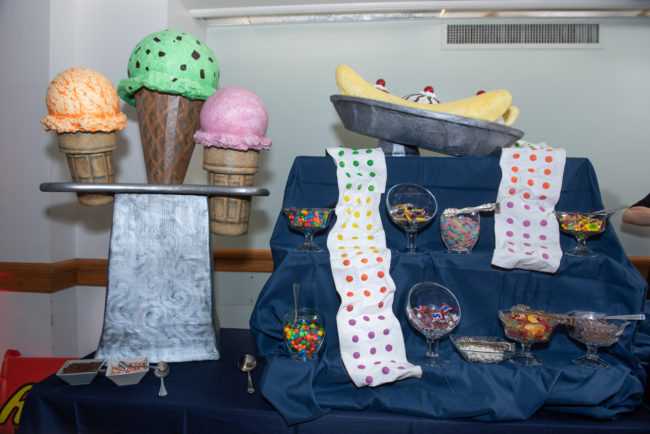 Not that anyone will soon forget this awesome event, but young party guests received these great
long-sleeve hoodies as a memento.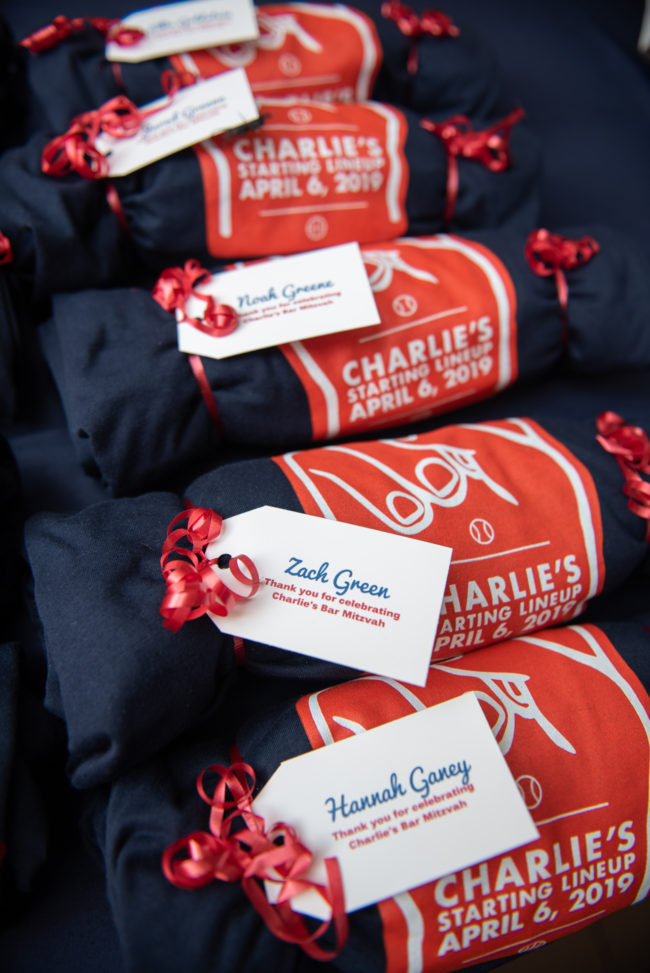 It was a pleasure planning this party for a wonderful young man. Charlie, you're truly number 1!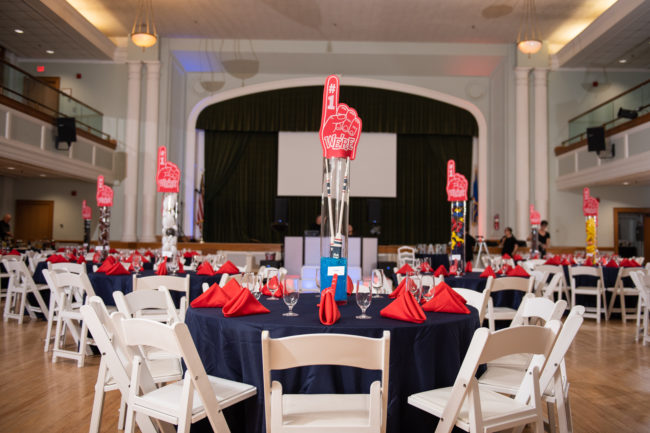 Easy! Done! Enjoy!
Plan-it Vicki is the brainchild of Vicki Ross, an experienced Event Planner located in Avon, a suburb of Hartford, Connecticut. Vicki has created wonderful celebrations all over Connecticut, New York, and Massachusetts. She and her staff provide services for small, intimate dinner parties as well as weddings, and bar and bat mitzvahs.
For help with your next event contact Plan-it Vicki