The invited guests to this Bar Mitzvah party could not have expected to be transported out of their daily lives and into the wondrous land of J.K. Rowling's imagination, but that's exactly what they got. Step right up to platform 9 3/4 and into Marcus's Harry Potter-themed Bar Mitzvah party!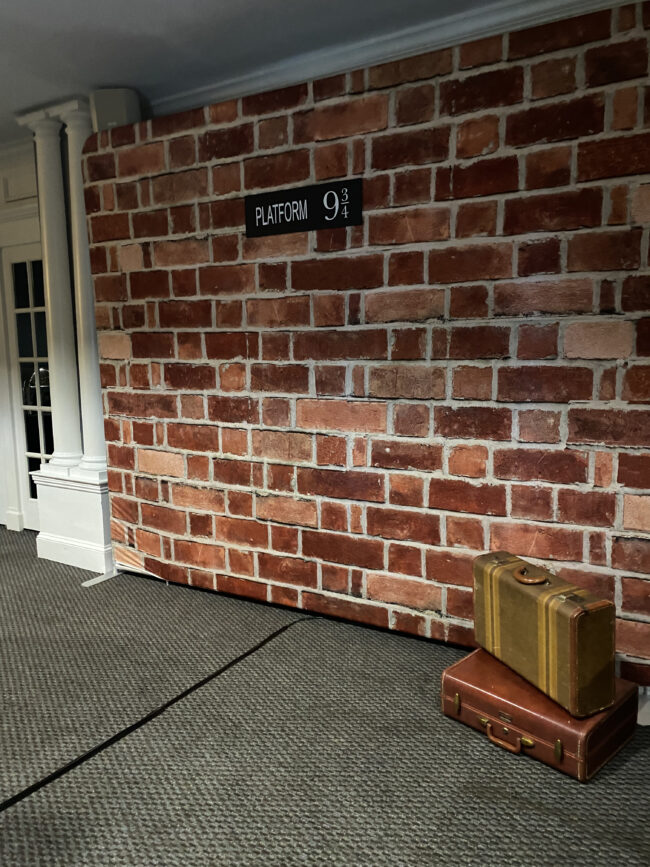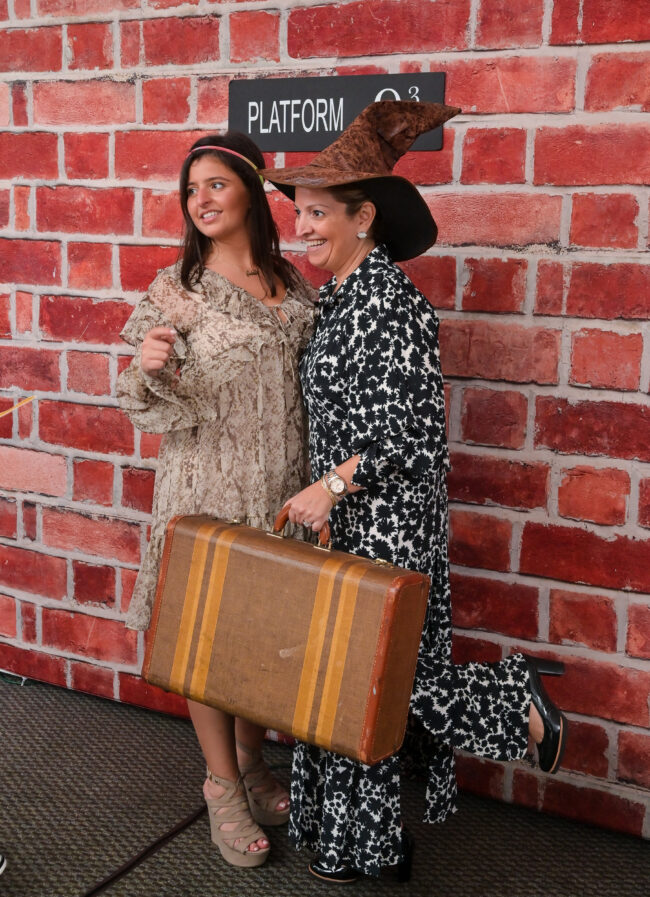 Please sign in!
As themes go, this one was had endless possibilities in terms of mitzvah applications, including the escort cards attached to wands and grouped according to Hogwarts houses — are you a Gryffindor, a Slytherin, a Hufflepuff or a Ravenclaw?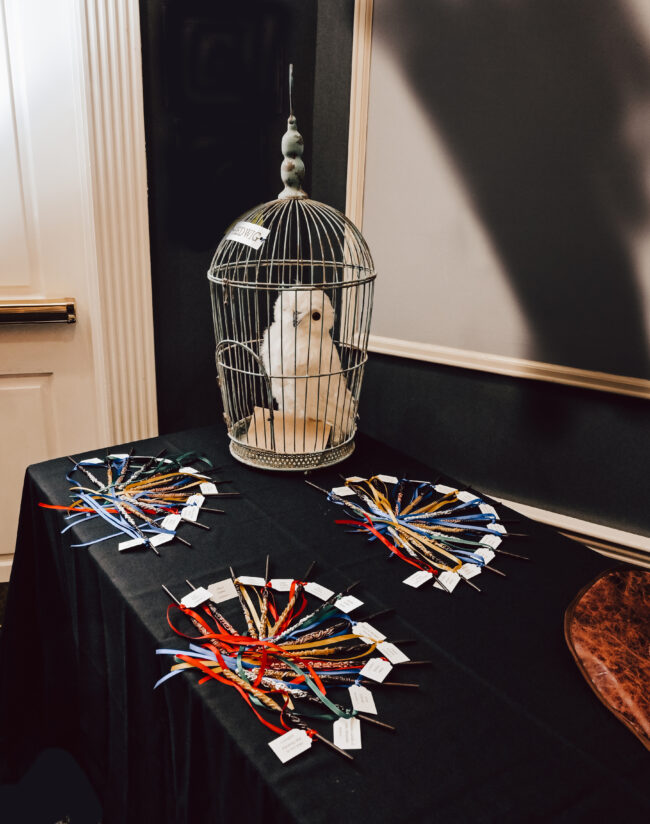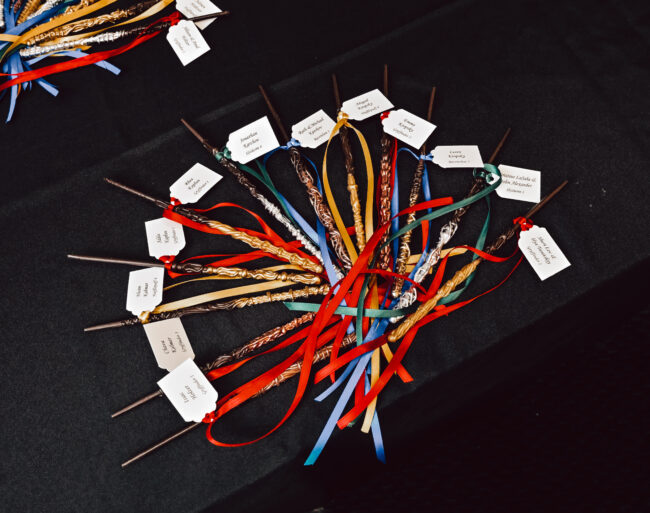 It's the little details that make or break a party, like on the cocktail tables.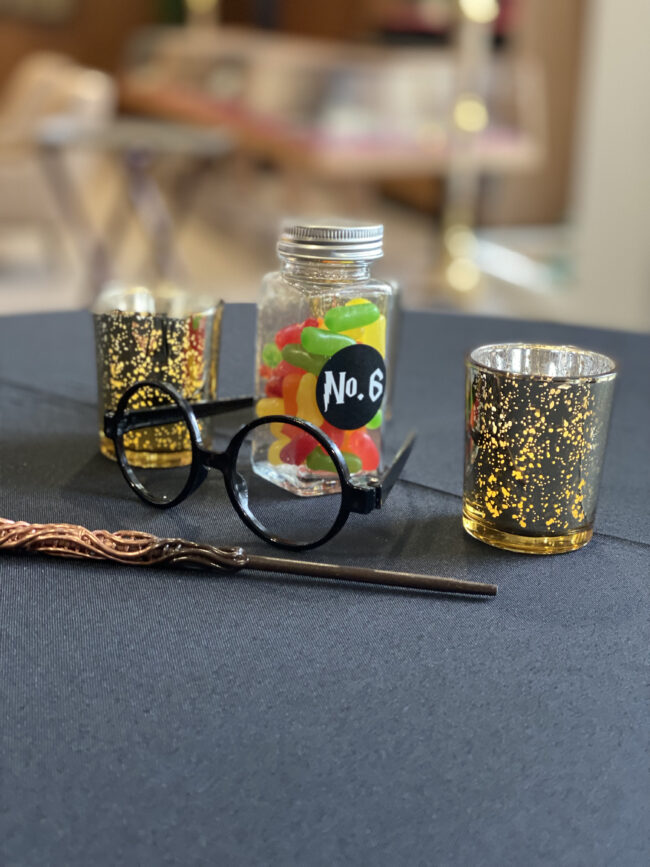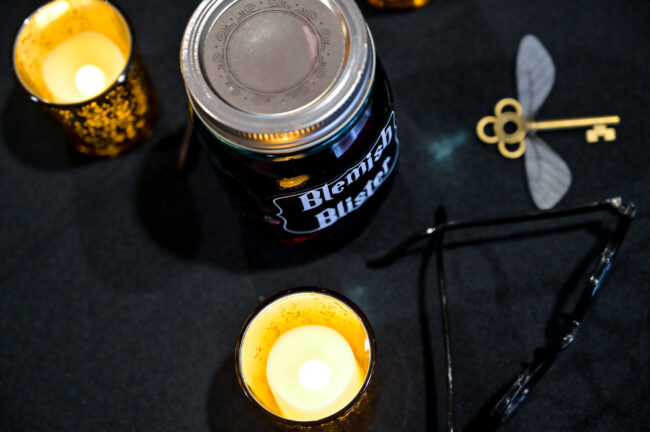 The centerpieces had no shortage of themed adornments either, including "potion" bottles in a wide array of shapes and sizes and some reading materials to help fill up open periods.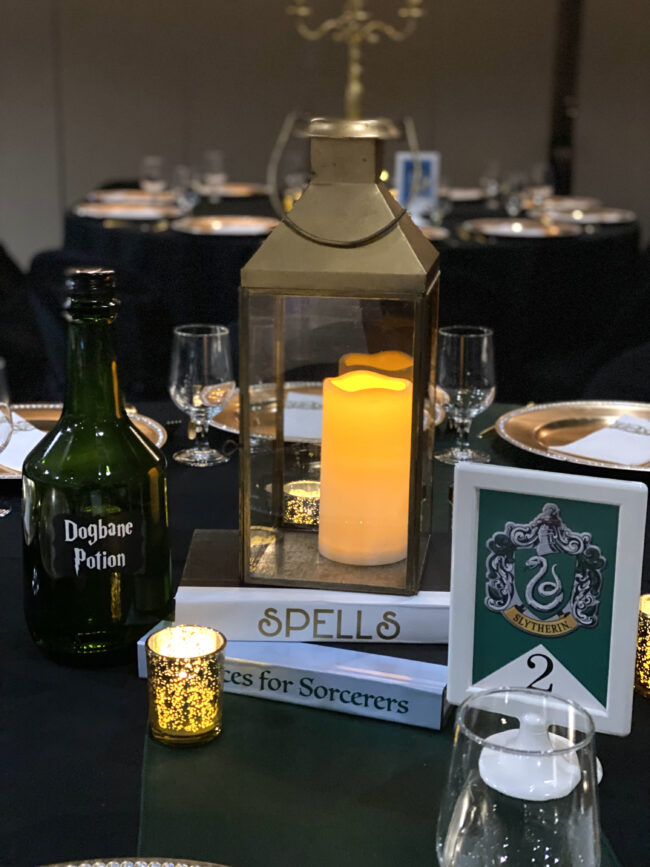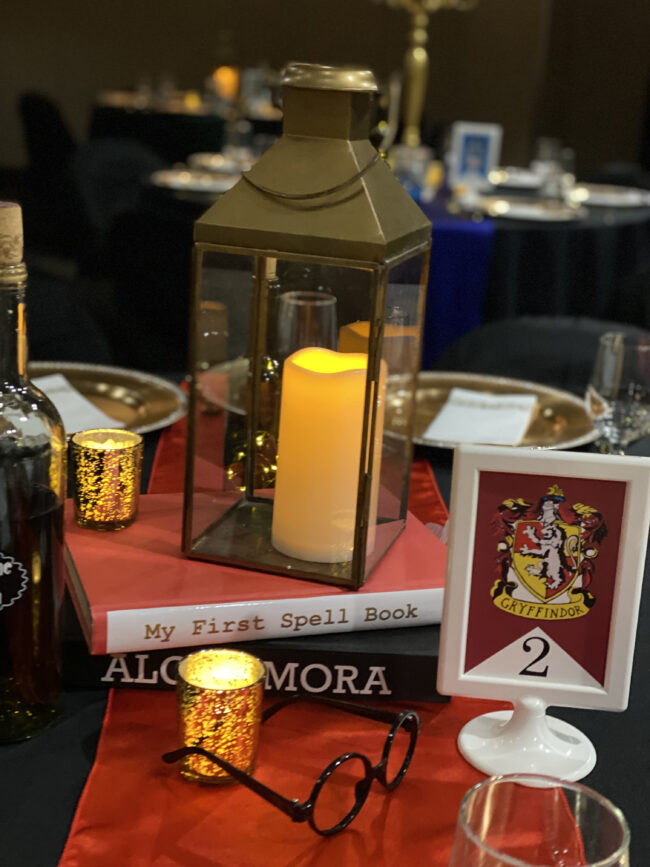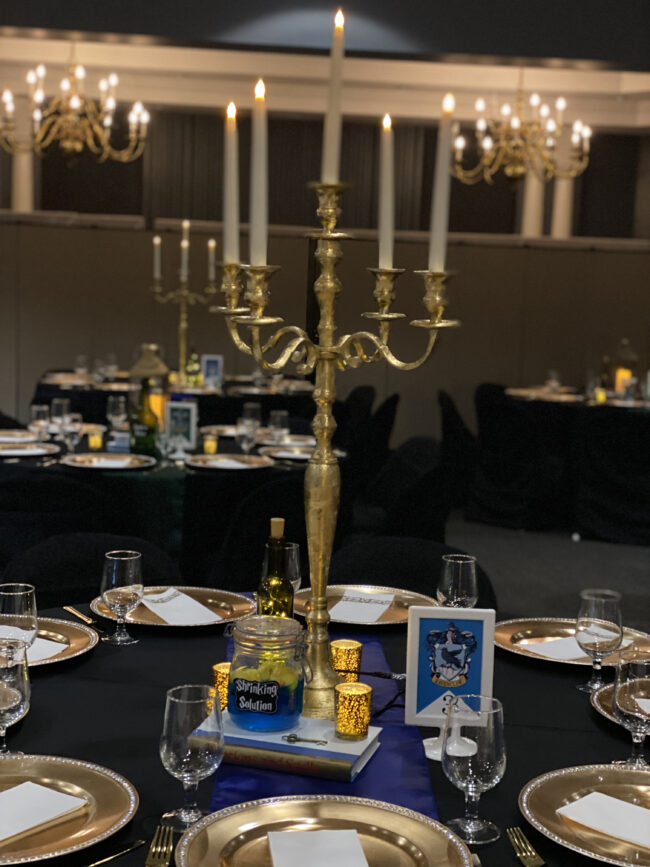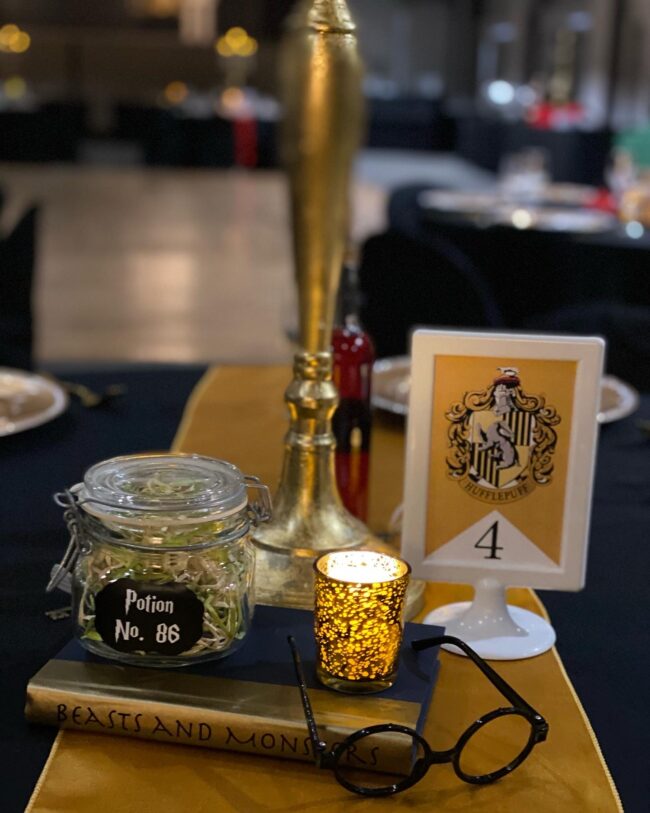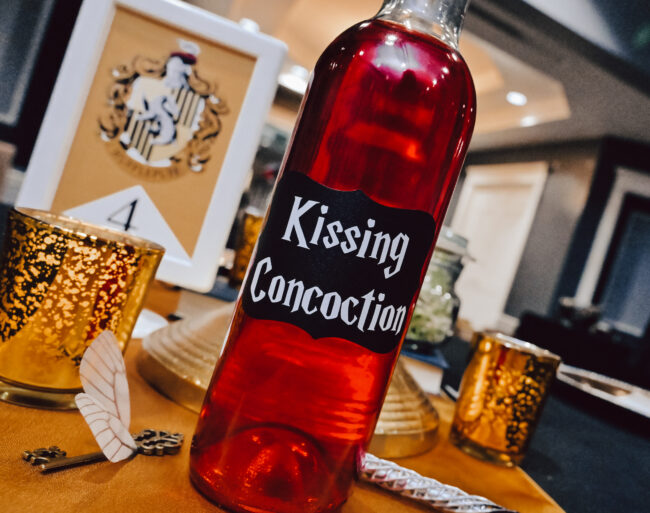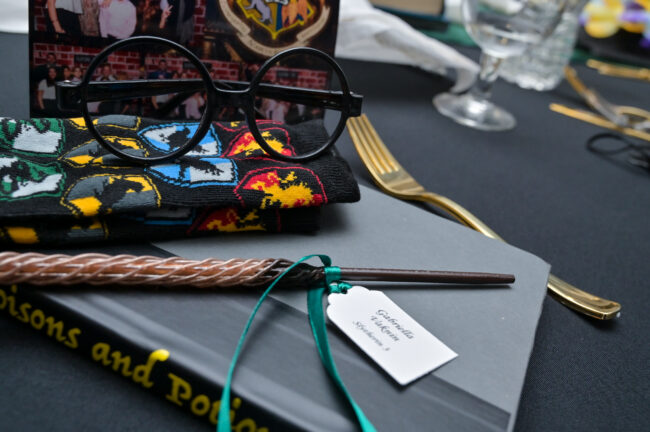 A photo montage produced by Reel Video Group further brought the theme alive.
The candle-lighting piece was another variation on the theme!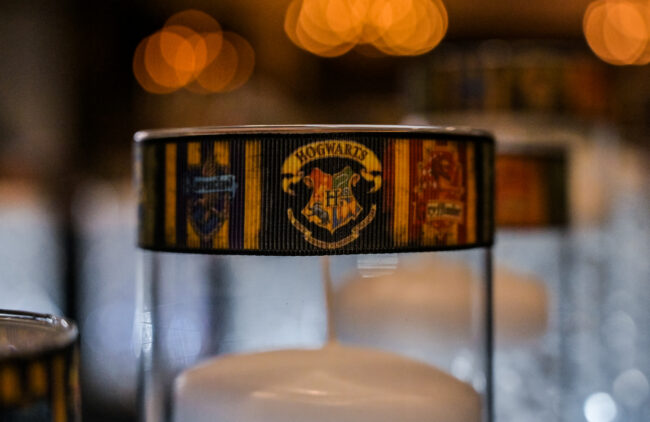 Even the socks had their wizardly alliances! Wouldn't recommend wearing them for a game of quidditch though!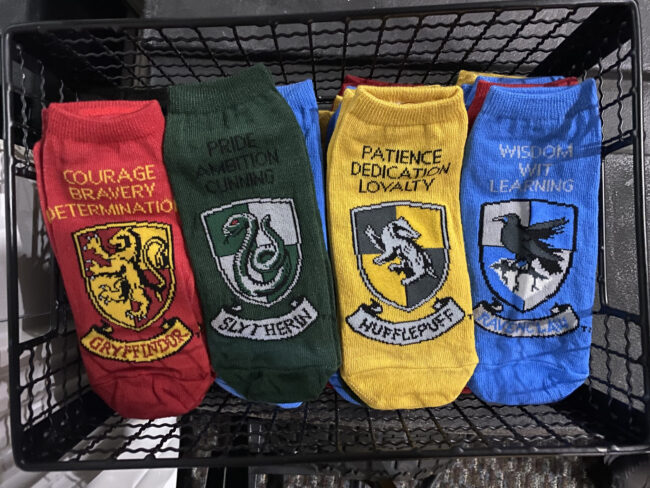 The incredible Yosi Kosher Catering got into the spirit as well, serving a delicious meal and topping off the evening with a platter of desserts that would have made Professor Dumbledore proud!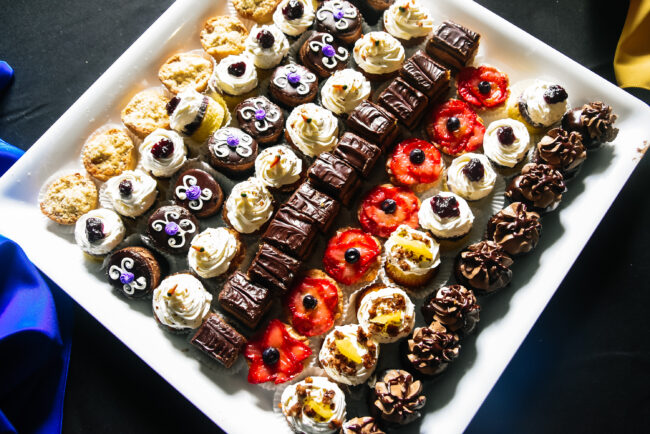 If pastries aren't your thing, perhaps we could interest you in some candy to enjoy after you leave campus?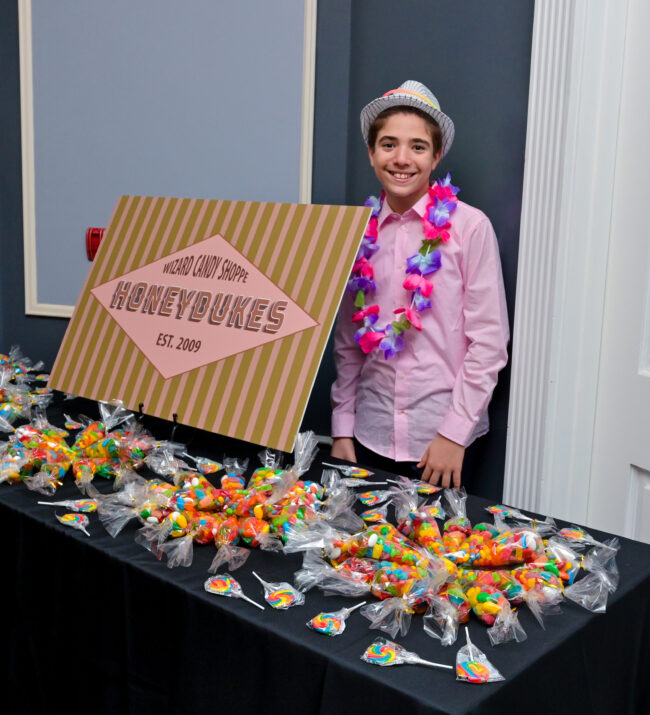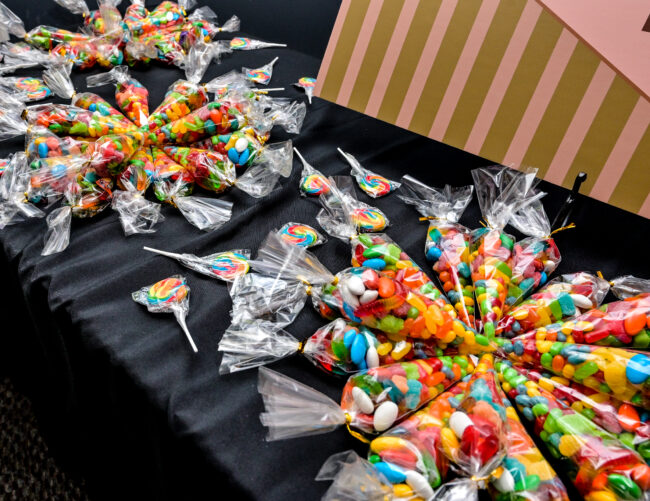 Wingardium Leviosa Marcus and family! Your party lifted the spirits of all who entered your wonderful wizardly world. Mazel Tov!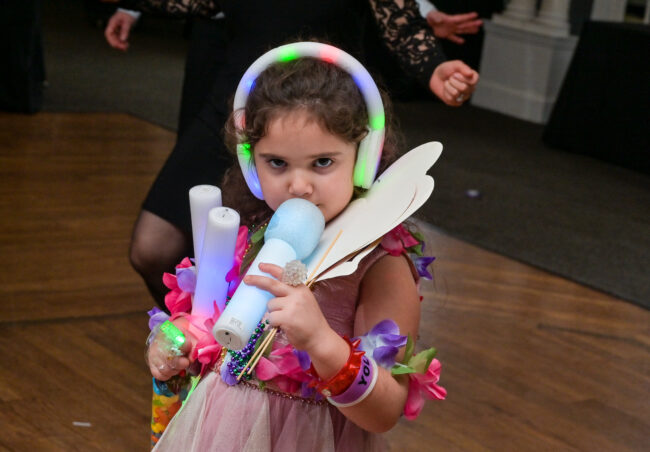 Easy! Done! Enjoy!
Plan-it Vicki is the brainchild of Vicki Ross, an experienced Event Planner located in Avon, a suburb of Hartford, Connecticut. Vicki has created wonderful celebrations all over Connecticut, New York, and Massachusetts. She and her staff provide services for small, intimate dinner parties as well as weddings, and bar and bat mitzvahs.
For help with your next event contact Plan-it Vicki