A classy setting, a fantastic family, the sweetest mitzvah girl imaginable, and candy everywhere! What more could you ask for in bat mitzvah party?
Party guests at the Delamar Hotel were greeted by a magical place card table with custom-made escort cards inviting people to their "candy" tables. Are you at the M&M table (plain or peanut?) or maybe you're a Starburst, or a Skittle for the night?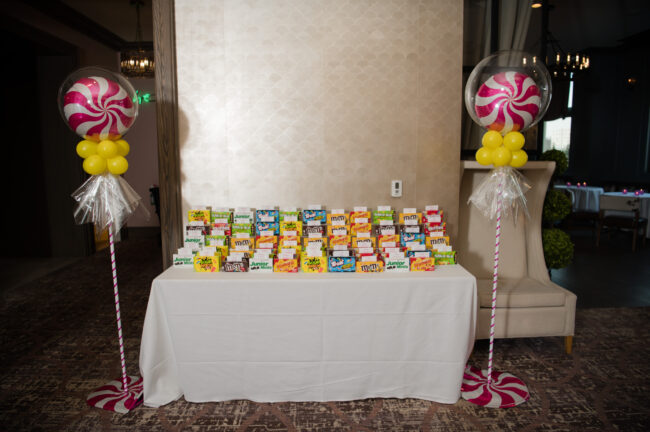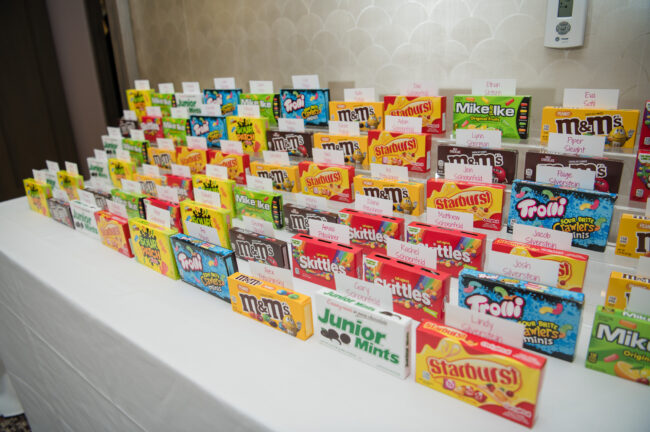 Even the giant balloons that adorned the place card table were sweet to look at!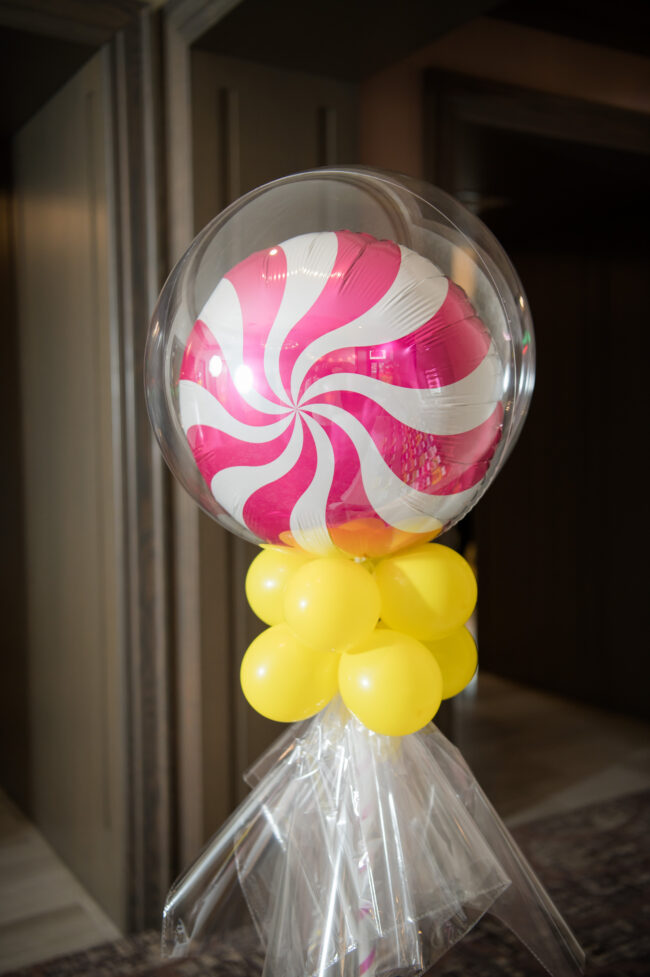 Before taking their seats, party goers were encouraged to sign in on the giant custom-designed mirror which will make for a great keepsake for the mitzvah girl.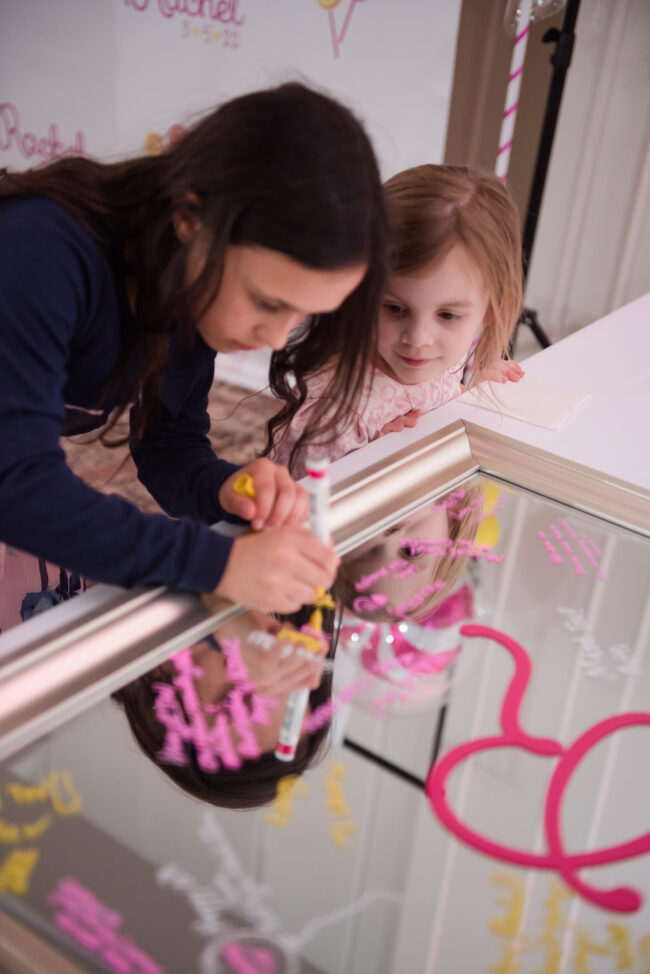 And don't forget to drop a gift in the custom-made card box, featuring the awesome logo made just for this special occasion.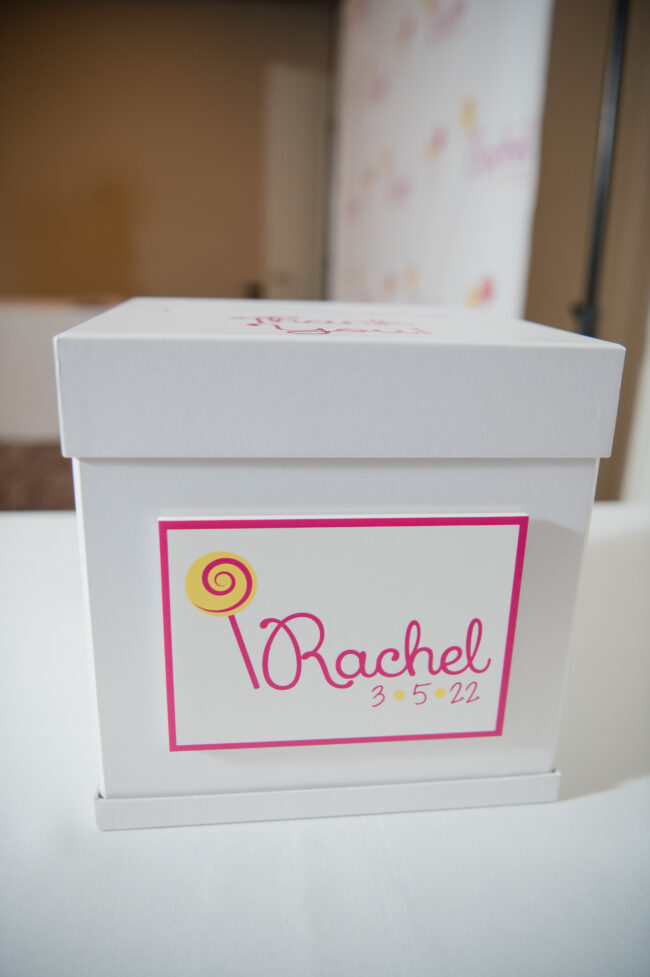 Once inside the ballroom everyone was seated according to their movie-sized candy escort cards, the centerpieces for which I tastefully put together in my candy workshop. I can confirm that no materials were consumed by moi in the making of these centerpieces (and if you believe that…)!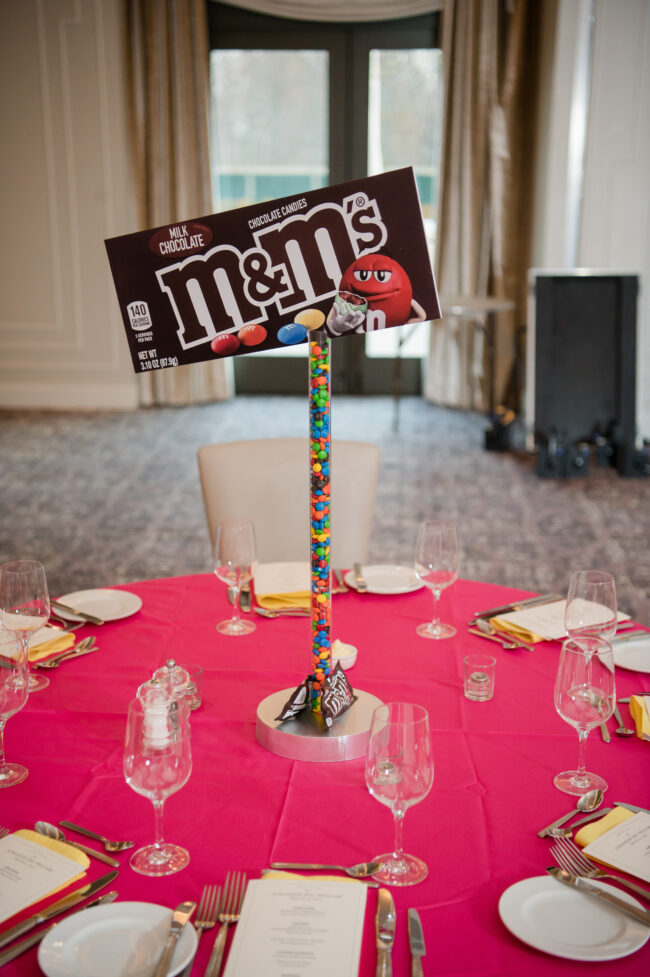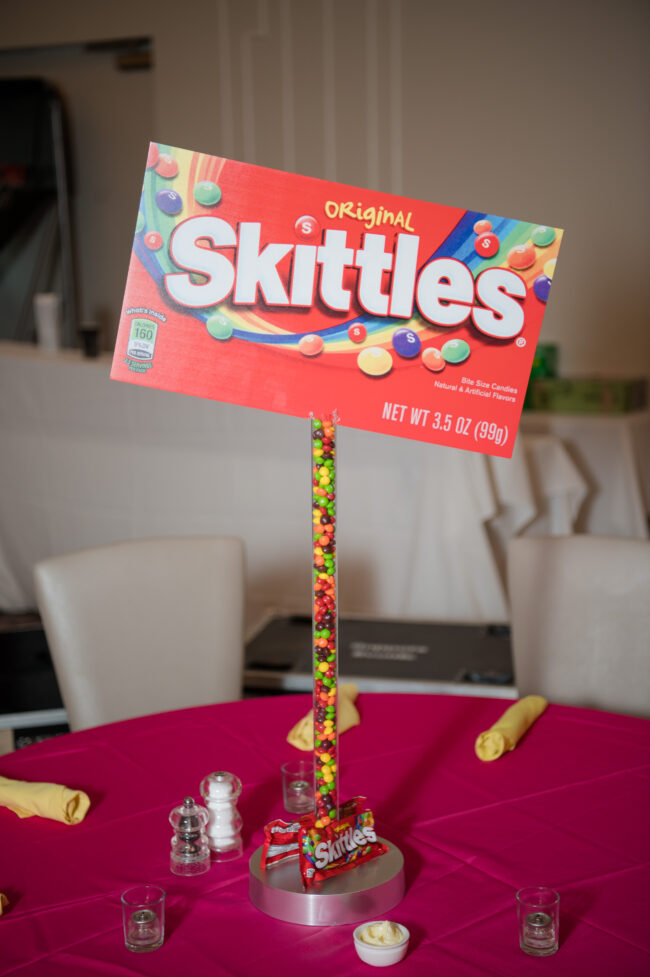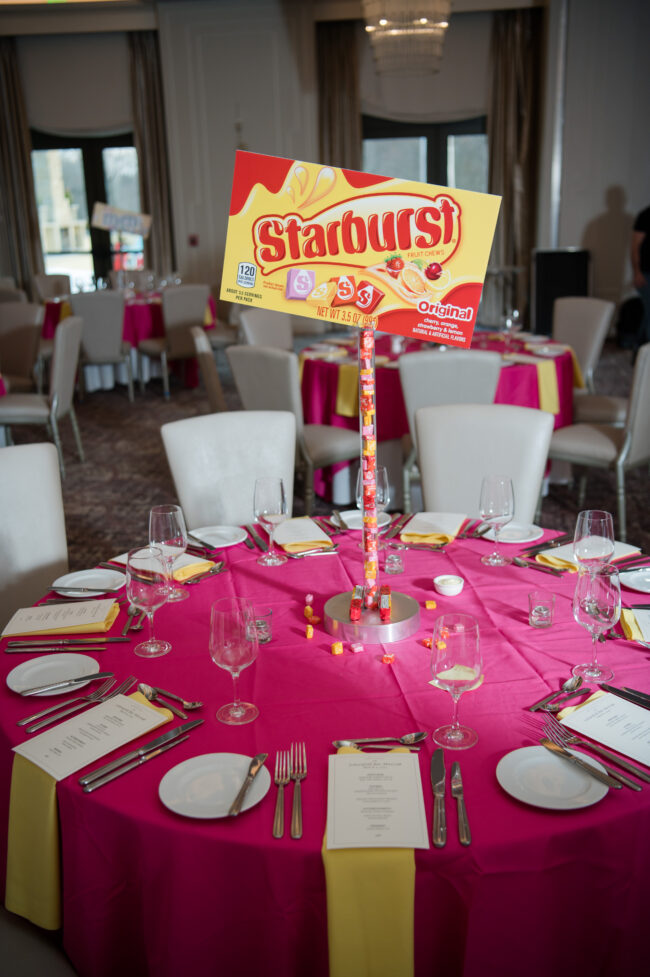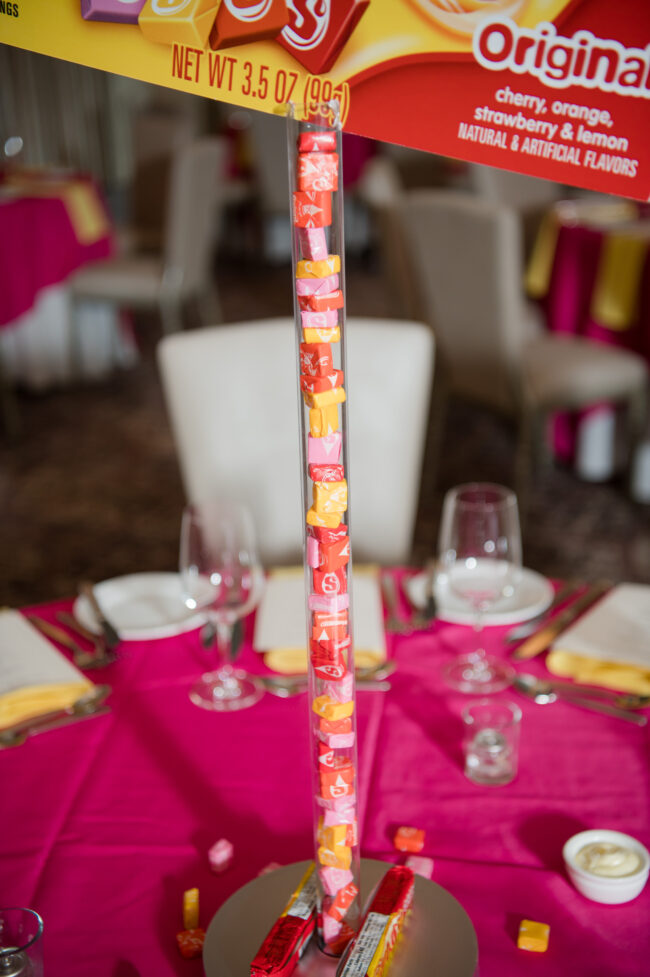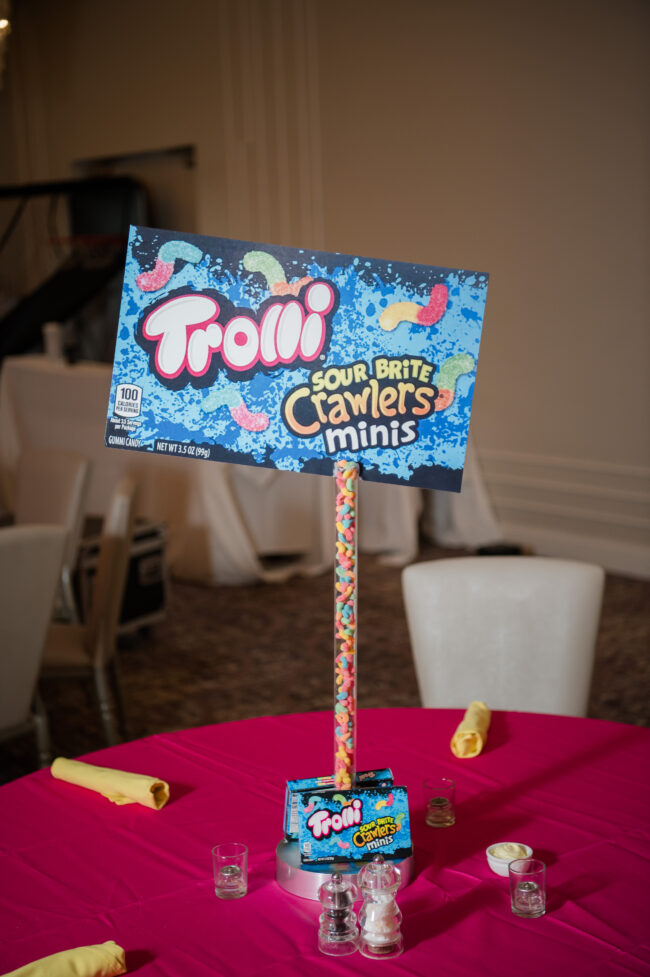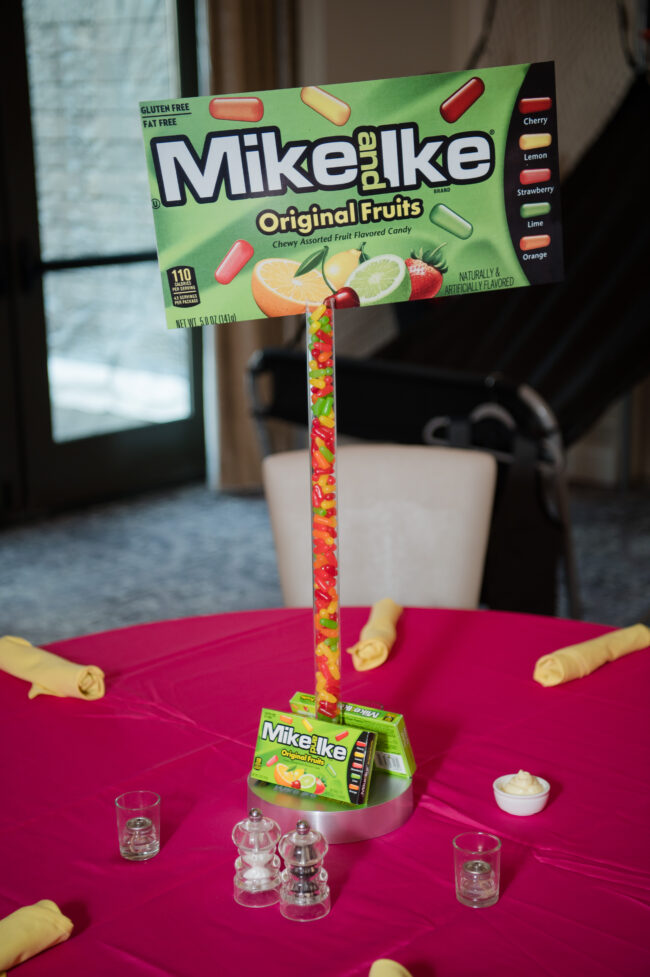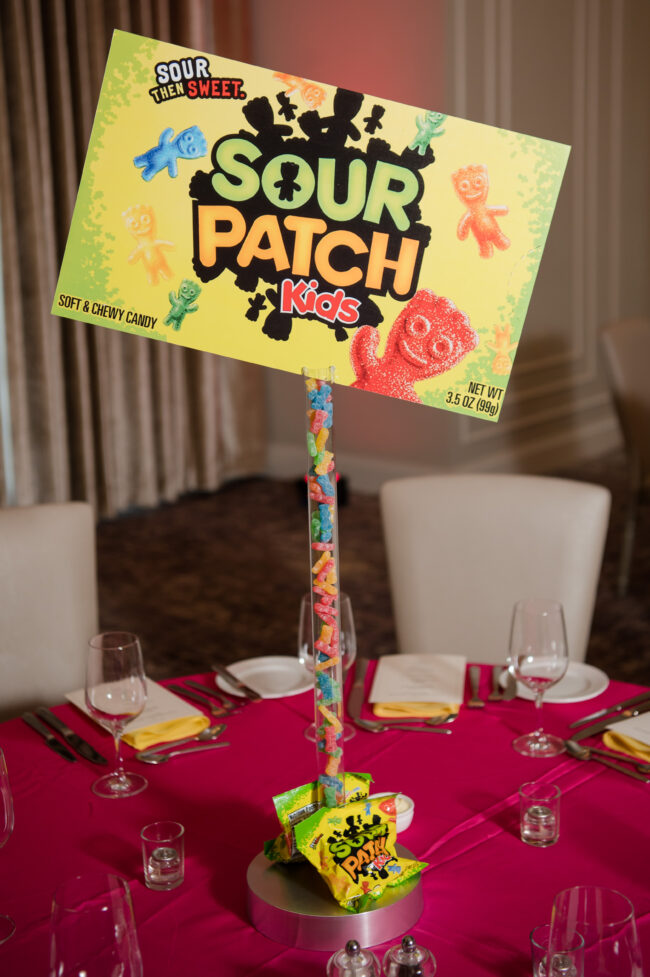 It's time to introduce the guest of honor!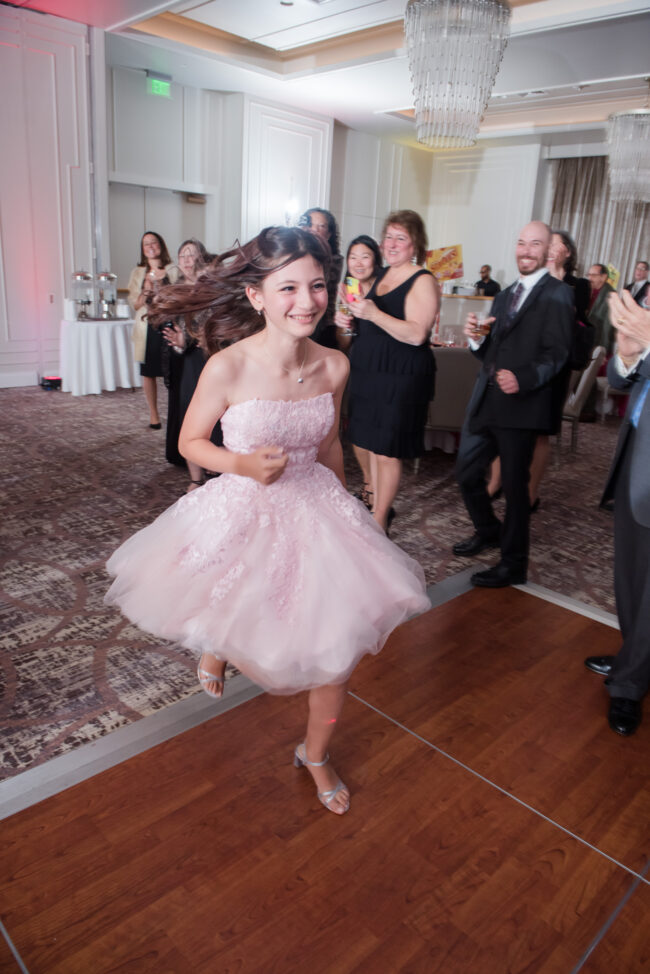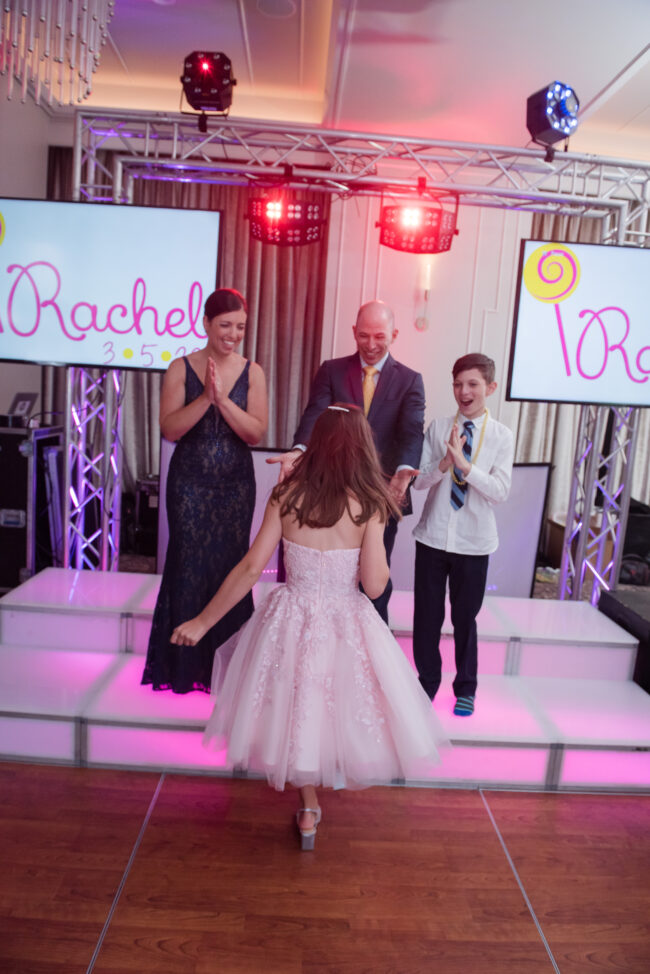 And mom decided that the talented professionals from Boppers Events could use a little help on the mic.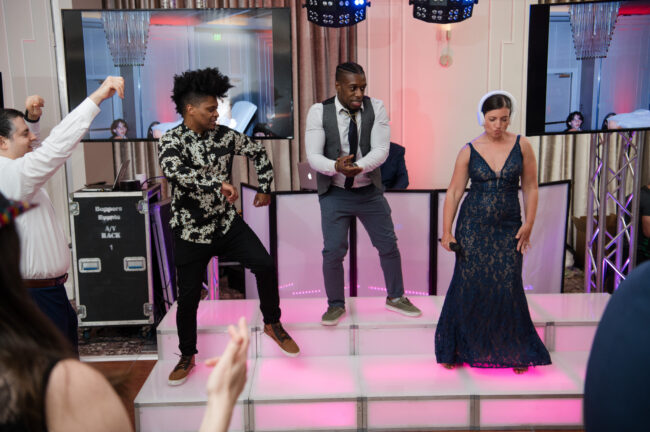 Don't forget to snap a couple of shots in front of custom-designed backdrop featuring multiple versions of that great logo!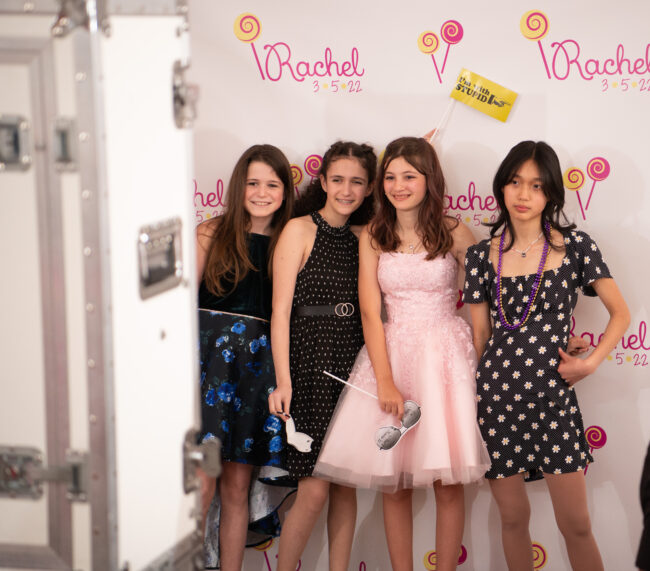 What better take home gift than a custom-designed cup filled with, you guessed it, candy from "Rachel's Candy Bar"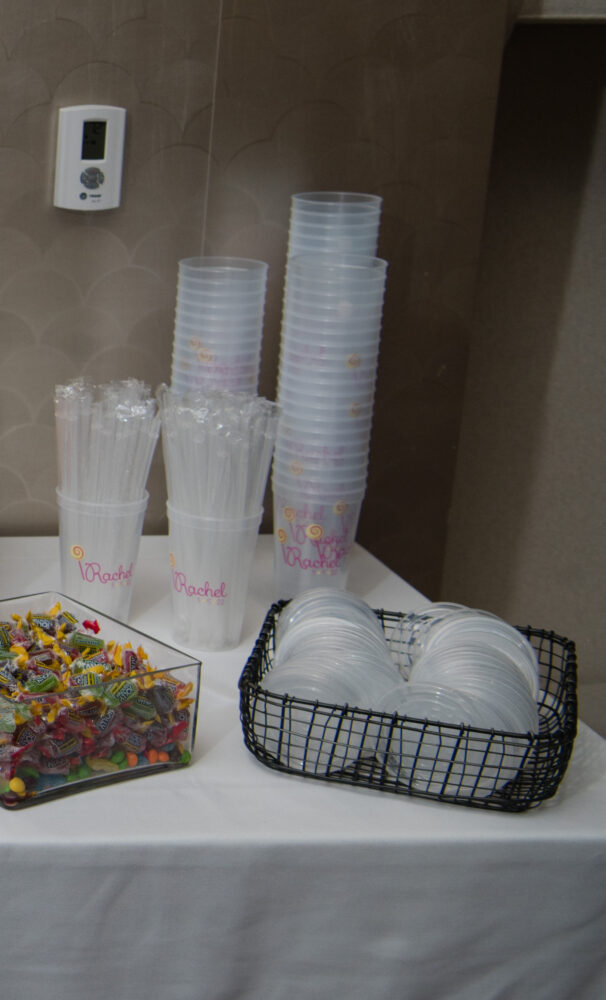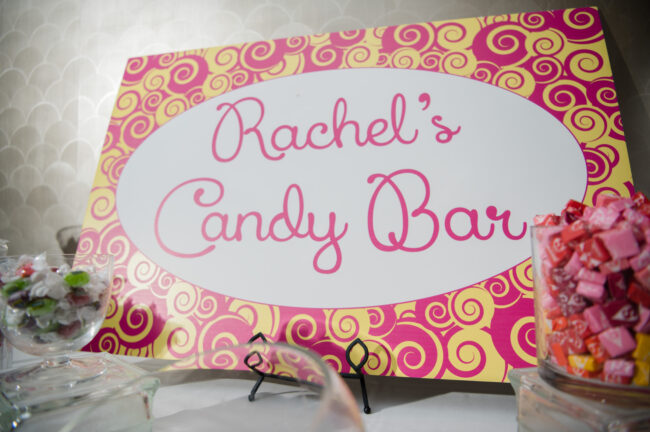 Mazel Tov Rachel and family. Your party sure hit the sweet spot!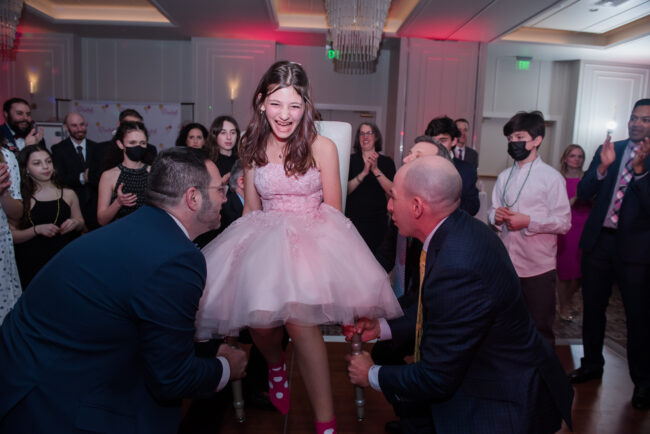 Easy! Done! Enjoy!
Plan-it Vicki is the brainchild of Vicki Ross, an experienced Event Planner located in Avon, a suburb of Hartford, Connecticut. Vicki has created wonderful celebrations all over Connecticut, New York, and Massachusetts. She and her staff provide services for small, intimate dinner parties as well as weddings, and bar and bat mitzvahs.
For help with your next event contact Plan-it Vicki