During this time of unprecedented pandemic pandemonium, it's so nice to see there's still the opportunity for a fabulous, fun and free-flowing wedding celebration. Ok, enough of the wordplay, let's get this party started and look back at Tarah & Jordan's fall farm wedding, starting off, of course, with the dress!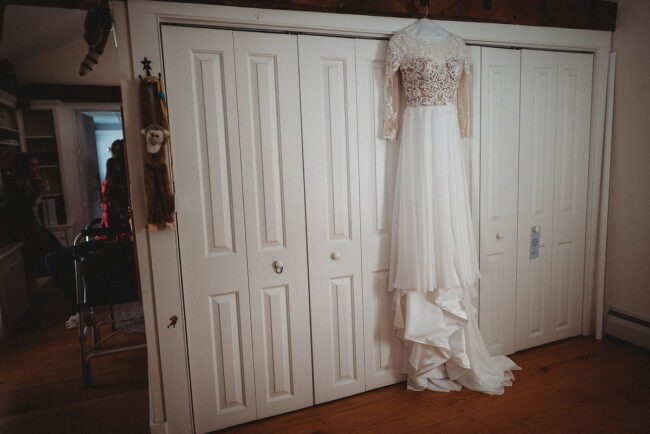 There's nothing quite like the anticipation of walking down the aisle for a young woman as you can clearly see during this pensive moment.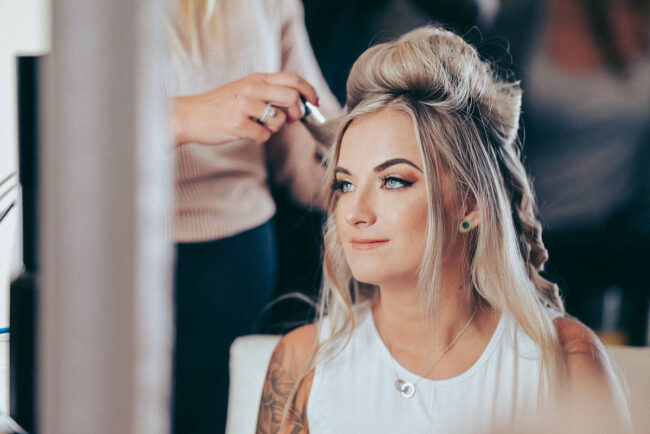 It's all in the details! Beautiful boutonnières for the gentlemen and an amazing bouquet for the bride, prepared by the very talented Honey Bee Florist.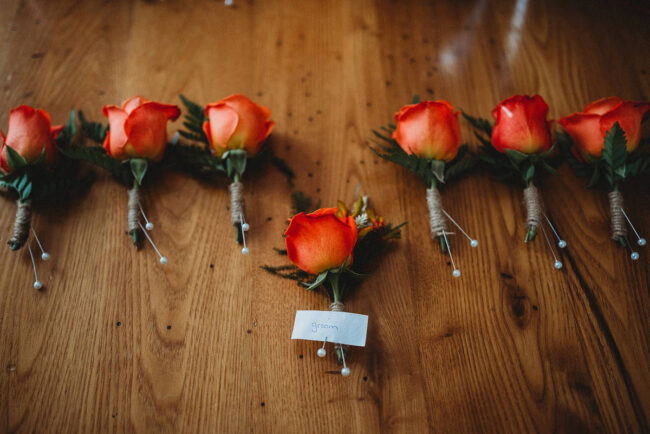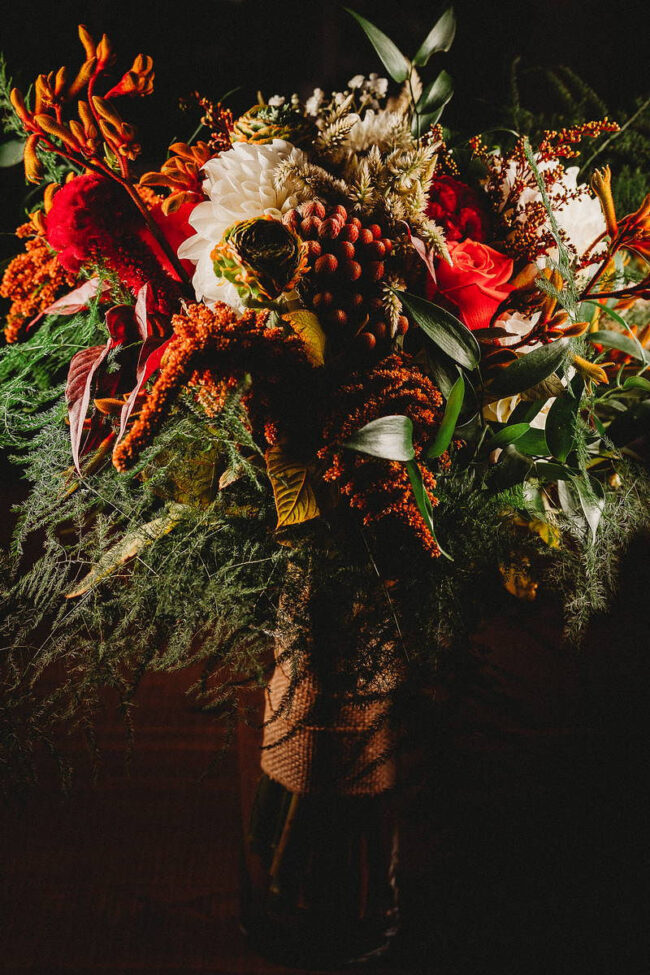 The arch and accompanying floral accents were made specifically for this ceremony by the staff of Chanticleer Acres, the site of this wonderful celebration.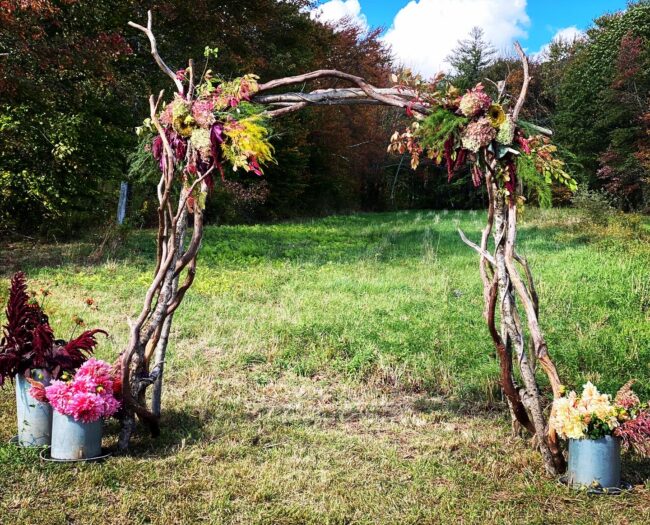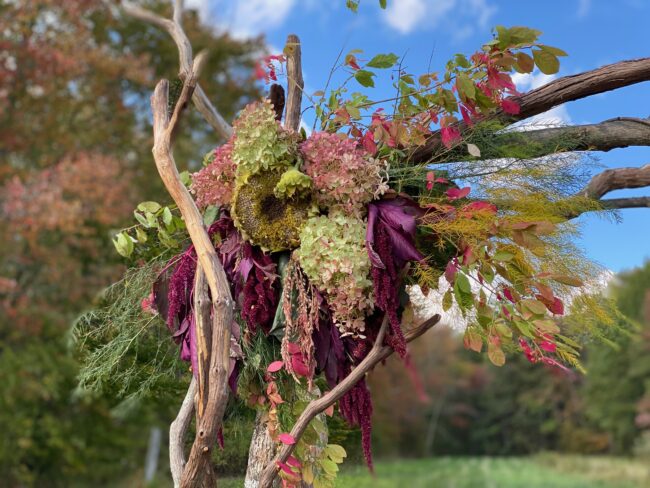 There were a number of unique aspects of this wedding, not the least of which was a "first look" with the bride's father, instead of the groom. What a moment!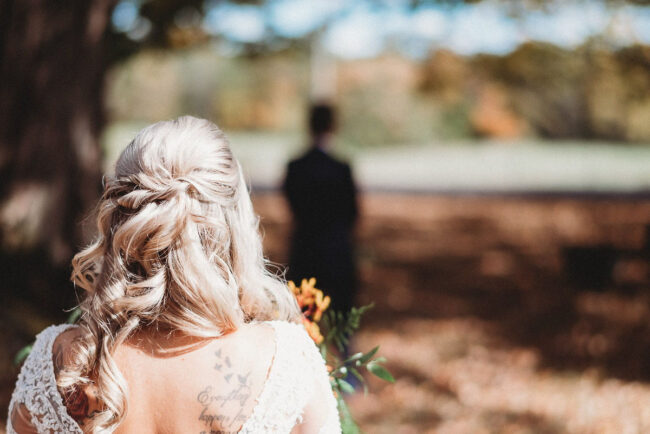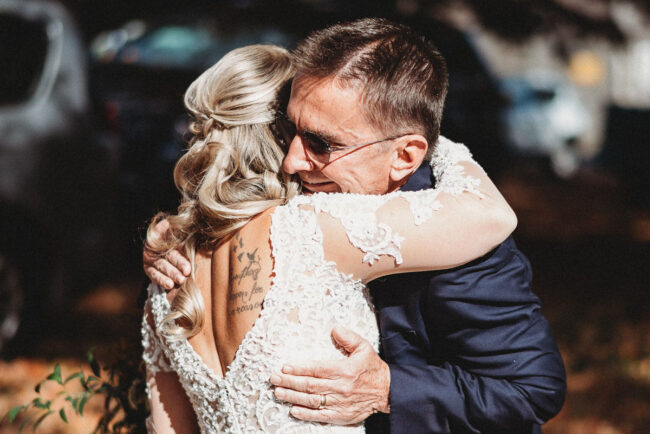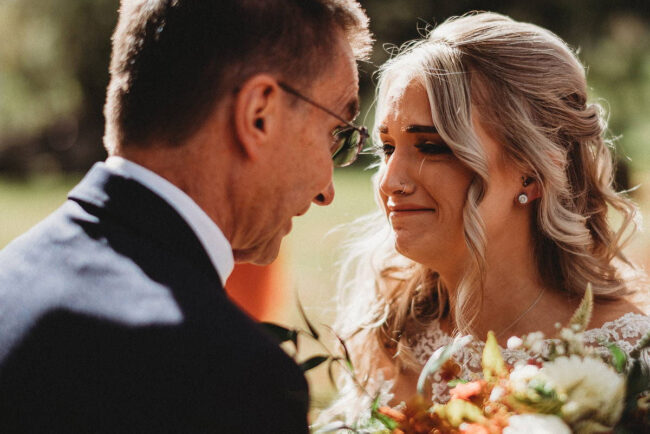 The wedding party got to engage in some pre-ceremony laughs and pose for a few shots along the way.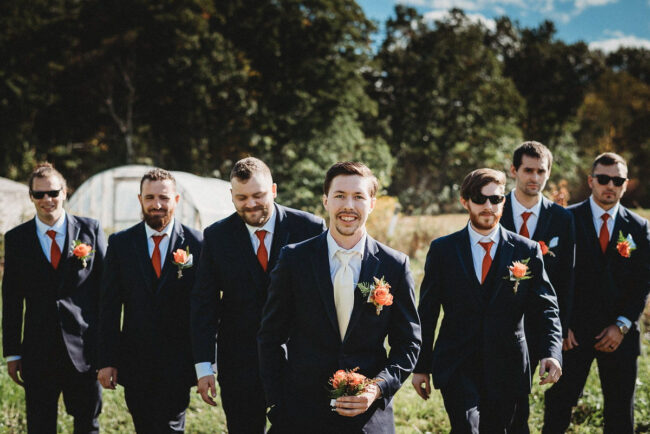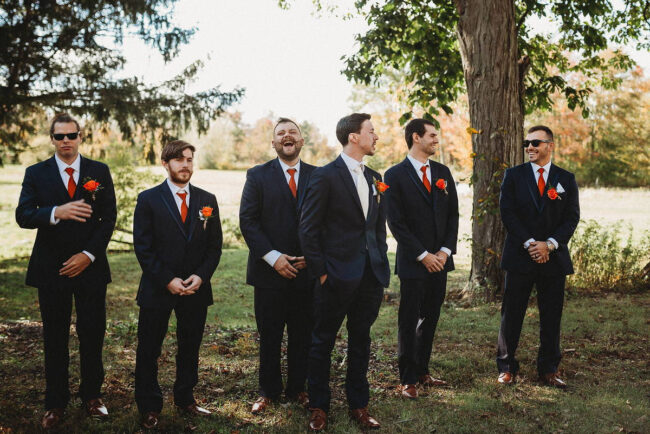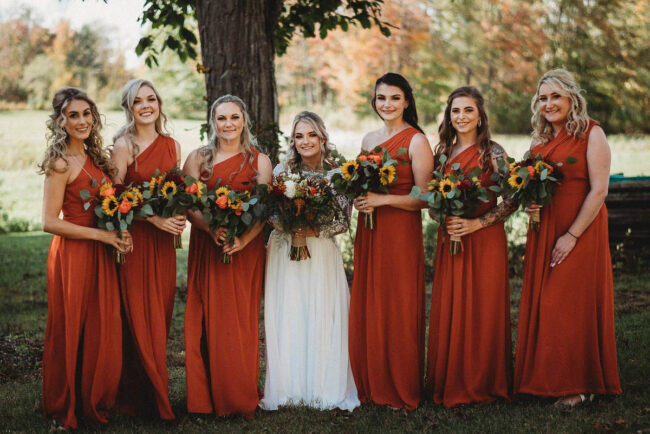 This wedding ceremony wouldn't have been complete without the cutest ring bearer and flower girl you can imagine.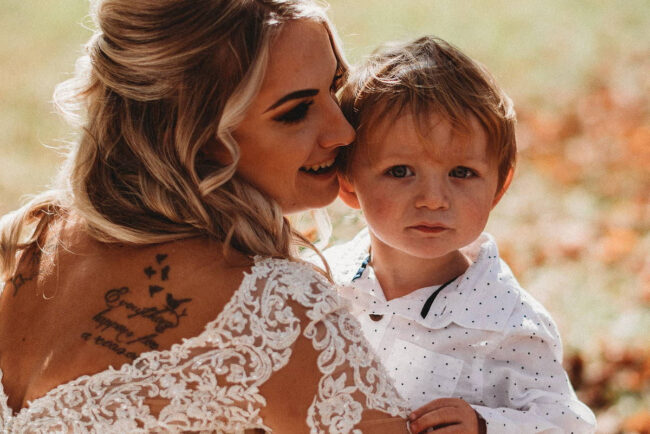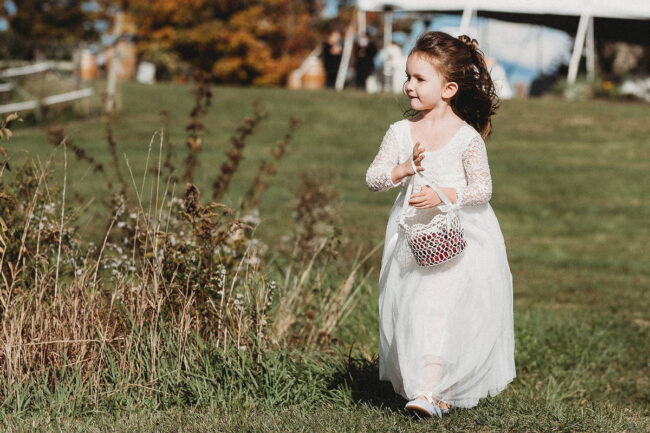 My job was to make the aisle look pretty, which was easy to do in this setting, with the help of some sunflowers and a beautiful hand-painted wood sign, gifted by a friend of the bride.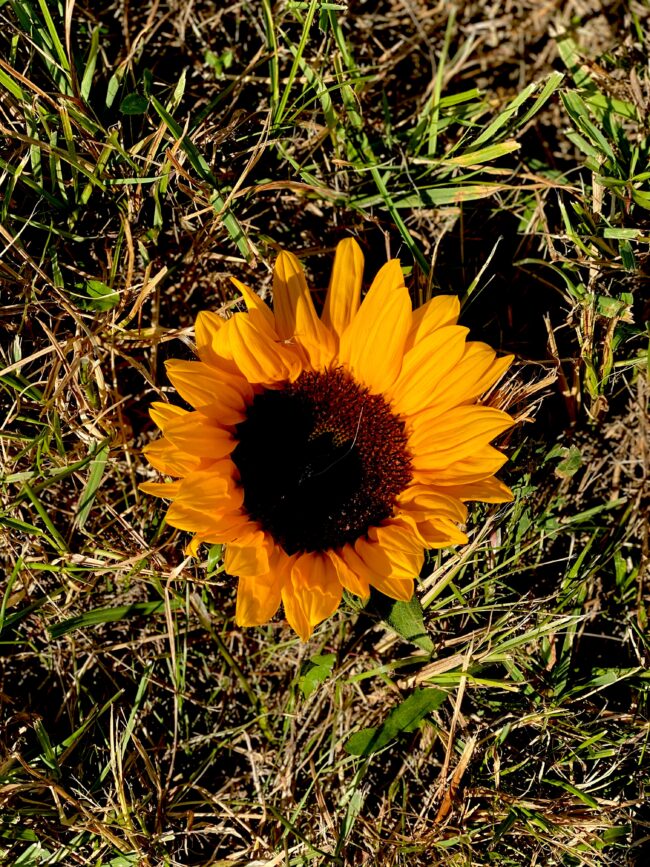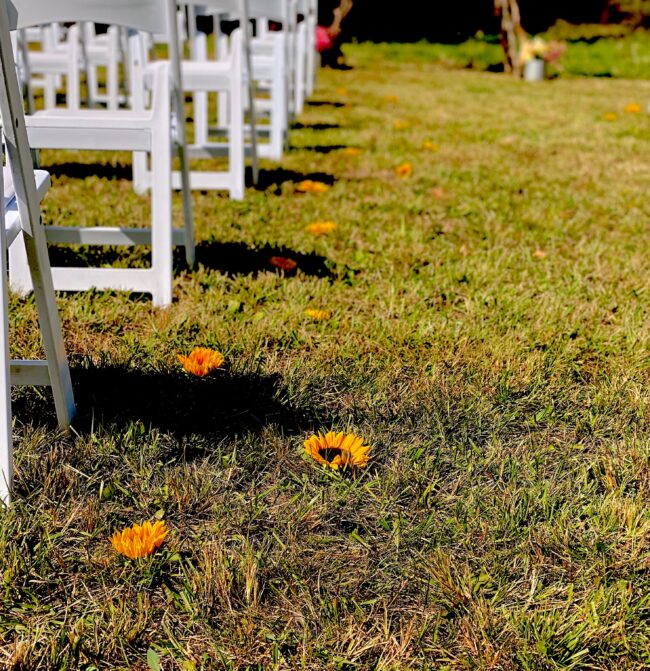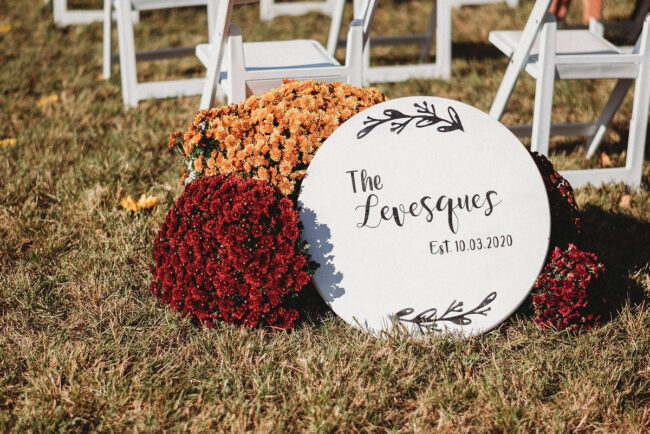 With everything in place it was time to start the procession, which featured some other unique aspects of this special wedding. In addition to the previously featured (and super cute) human ring bearer and flower girl, the canine members of the family also got into the act.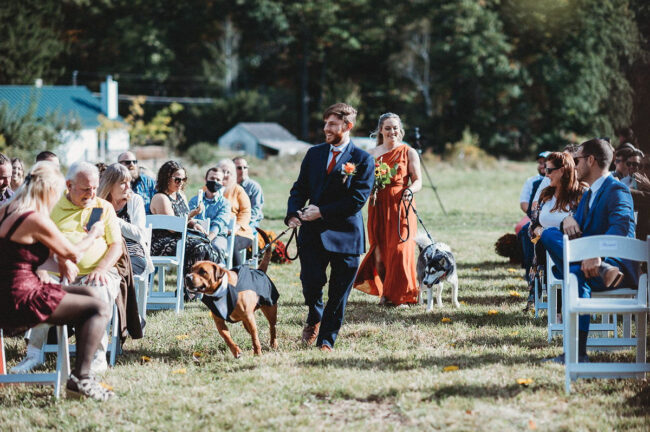 The lucky bride was guided down the aisle, by, not only her father but her father's father as well. This moment won't soon be forgotten.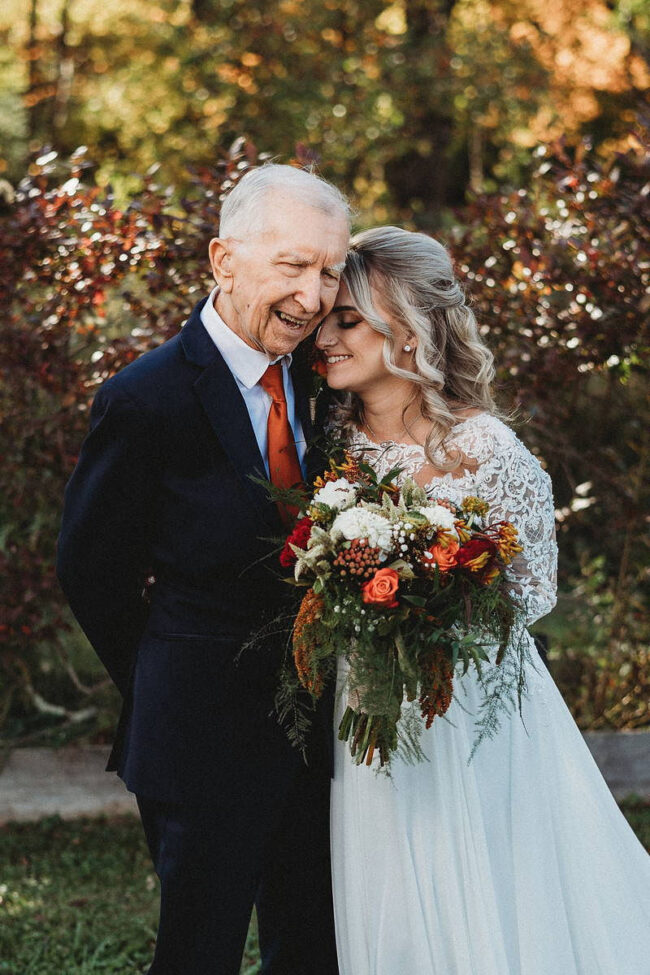 Everything was put in place for that one special moment, captured perfectly by the talented Terrence Irving. They Do!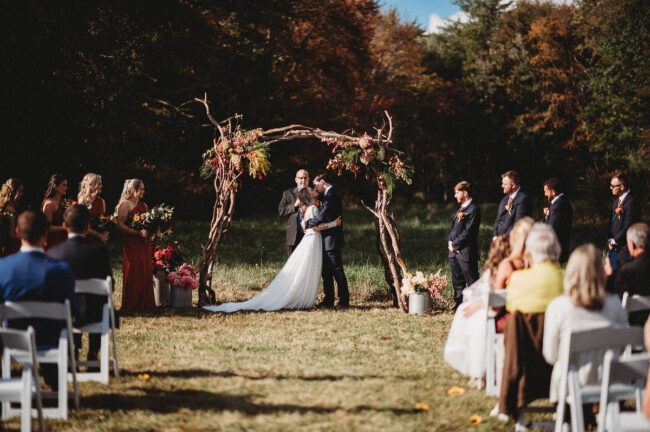 Now everyone could relax and enjoy some party time, which included some fancy skateboarding by the groom!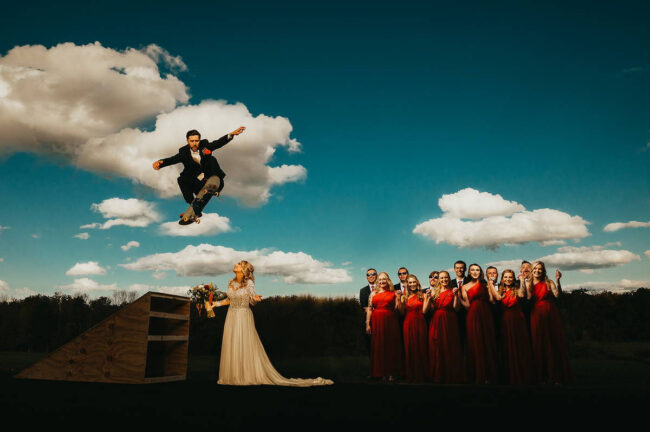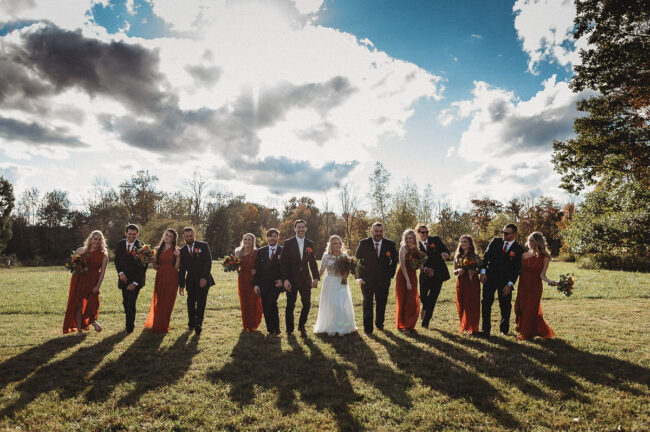 Please find your tables for dinner, served by Harvest Cafe & Bakery, and featuring centerpieces that accentuated the fall farm theme to a tee!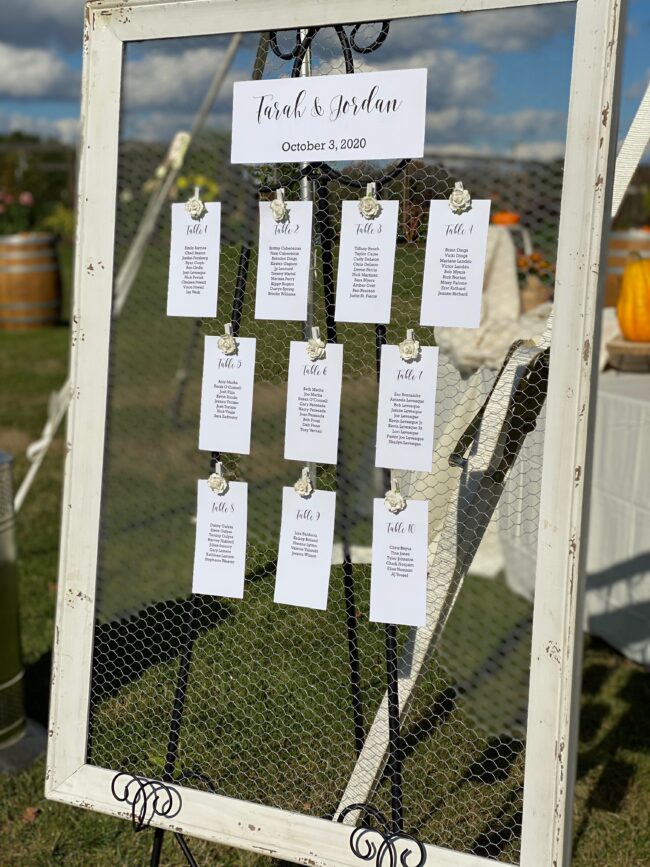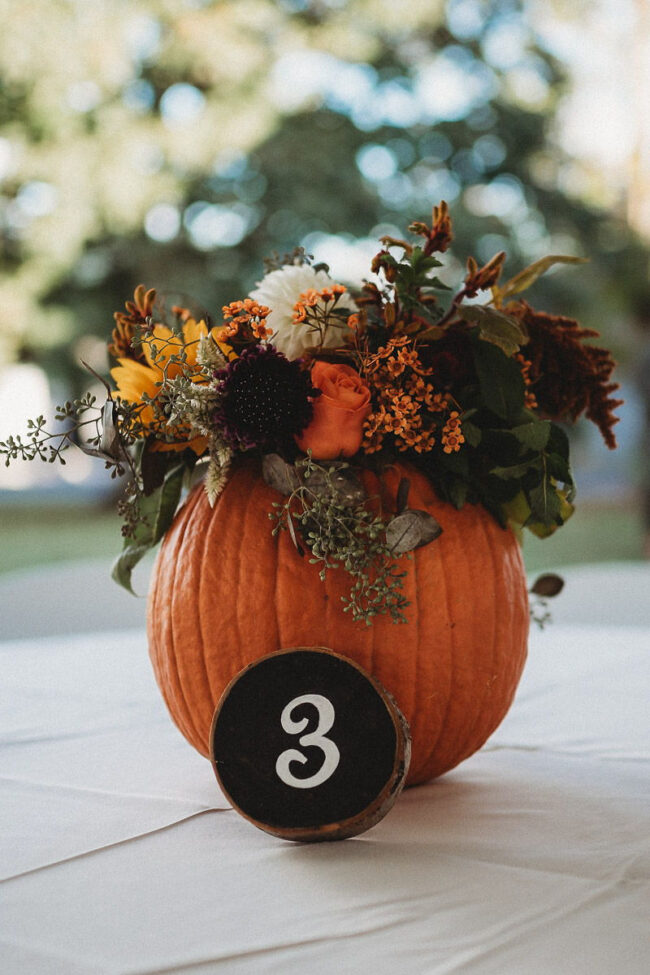 Guests were invited to leave a message on the same hand-made wood sign that lined the aisle during the ceremony.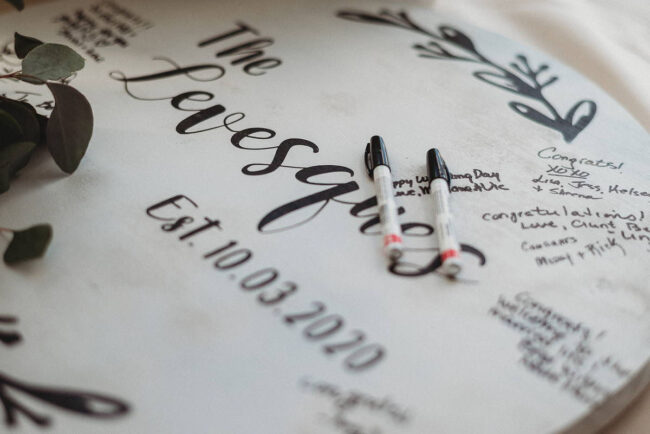 The groom got to enjoy his wedding, his way.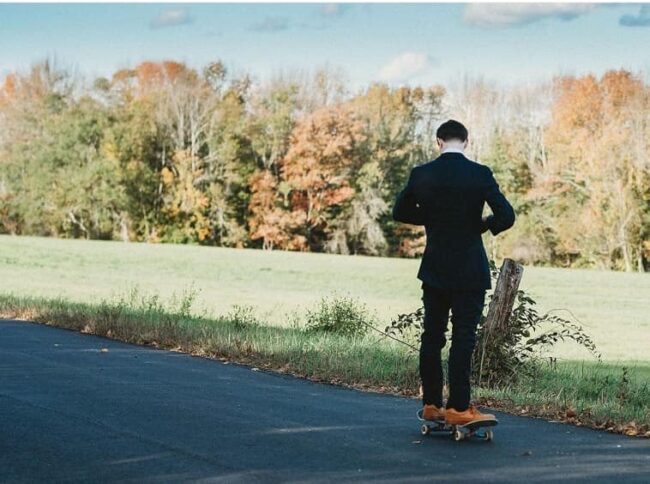 Tarah and Jordan you make a beautiful couple. Thank you so much for entrusting me with planning your incredible wedding!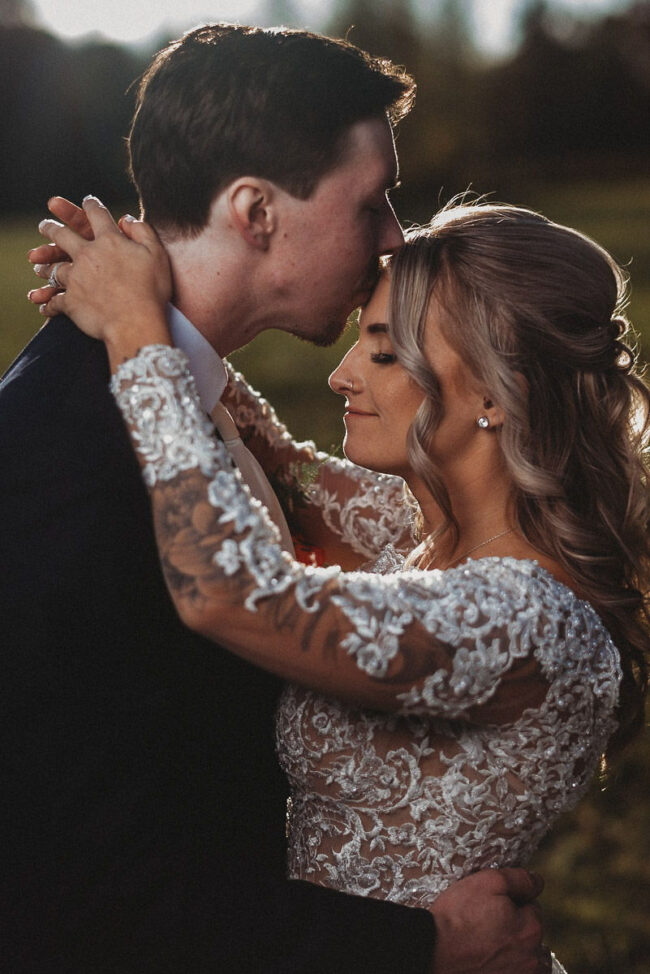 Easy! Done Enjoy!
Plan-it Vicki is the brainchild of Vicki Ross, an experienced Event Planner located in Avon, a suburb of Hartford, Connecticut. Vicki has created wonderful celebrations all over Connecticut, New York, and Massachusetts. She and her staff provide services for small, intimate dinner parties as well as weddings, and bar and bat mitzvahs.
For help with your next event contact Plan-it Vicki