Who says you can't bring the party to the beach, even when you're on dry land, your dance floor is a grass field and you're dealing with a global pandemic that kept many would-be party-goers from attending in person. Plan-it Vicki, together with a wonderful, creative family, combined to give this amazing girl the kind of Bat Mitzvah celebration she deserved. Why? Because she's Abbie, of course!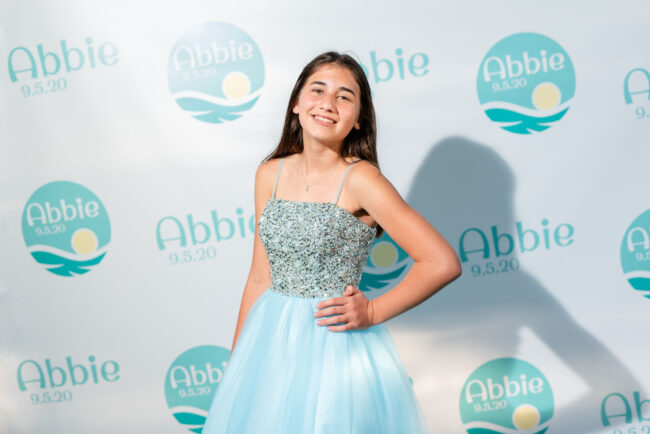 It didn't take long for guests to realize they were at a COVID-conscious party as they were greeted with a set a "rules" to abide by, a healthy stock of face masks, and all the hand sanitizer you could ever use. Everything in beachy colors and featuring a sunny beach logo, complete with waves. The precautions did nothing to take away from the joy of the occasion.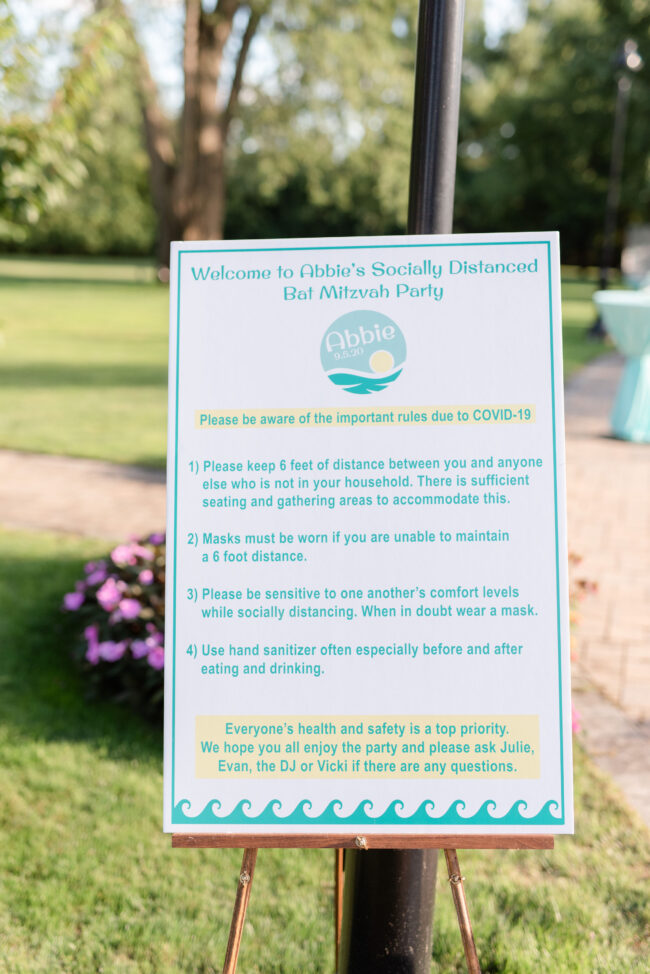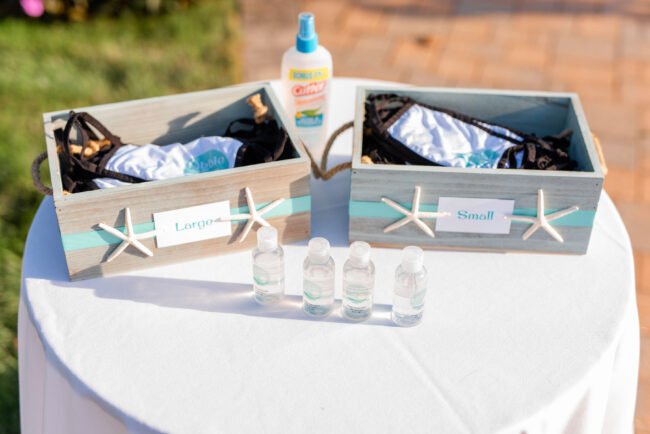 Even the place cards and centerpieces left no doubt we were a: at the "beach" and b: in the age of COVID.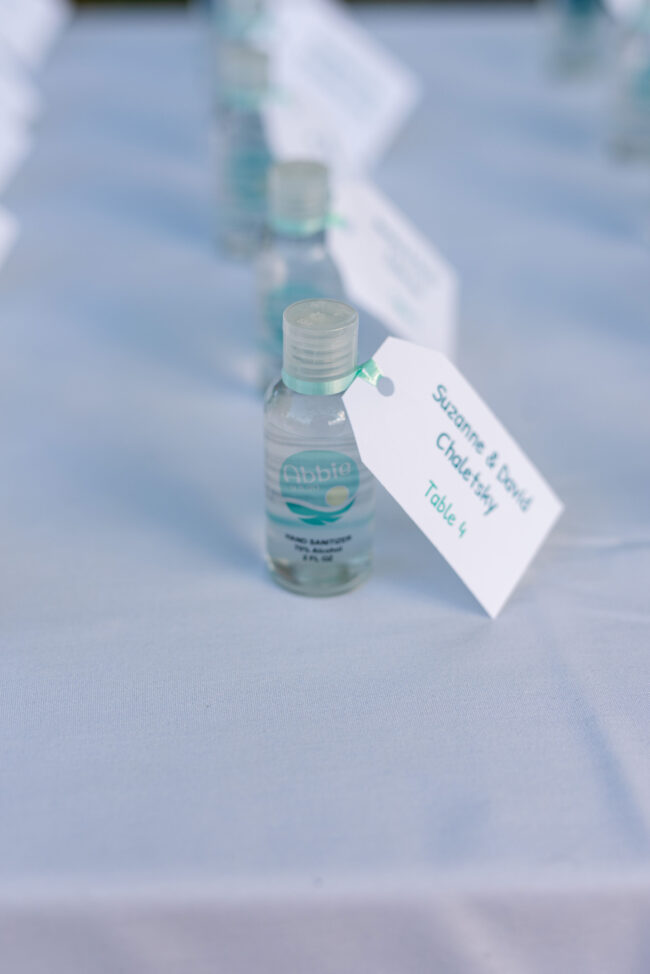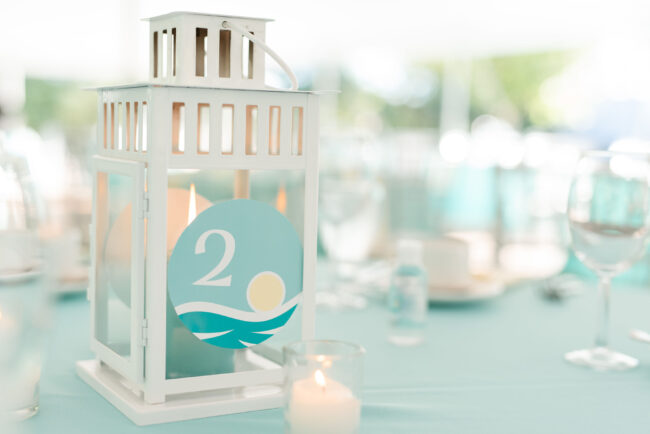 The sign-in board was a teal Adirondack chair which came with its own not-so-subtle reminder to be Corona-conscious.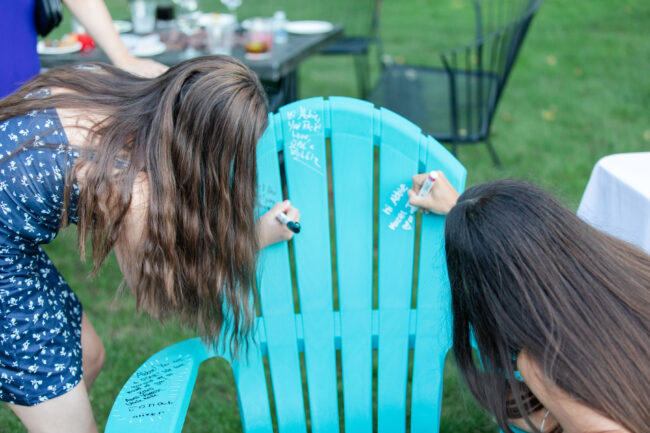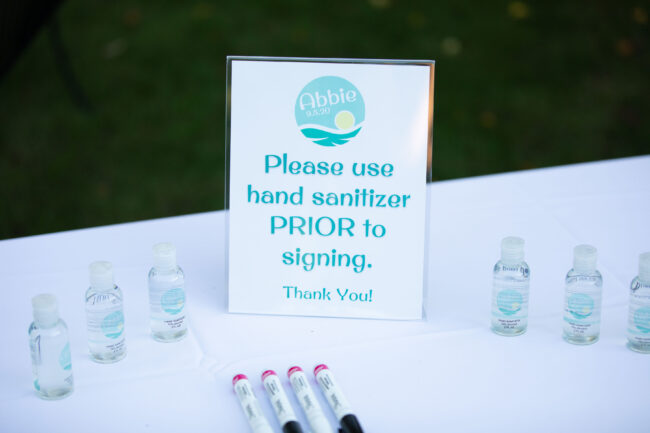 Beachy reminders were everywhere you turned: on the cocktail tables…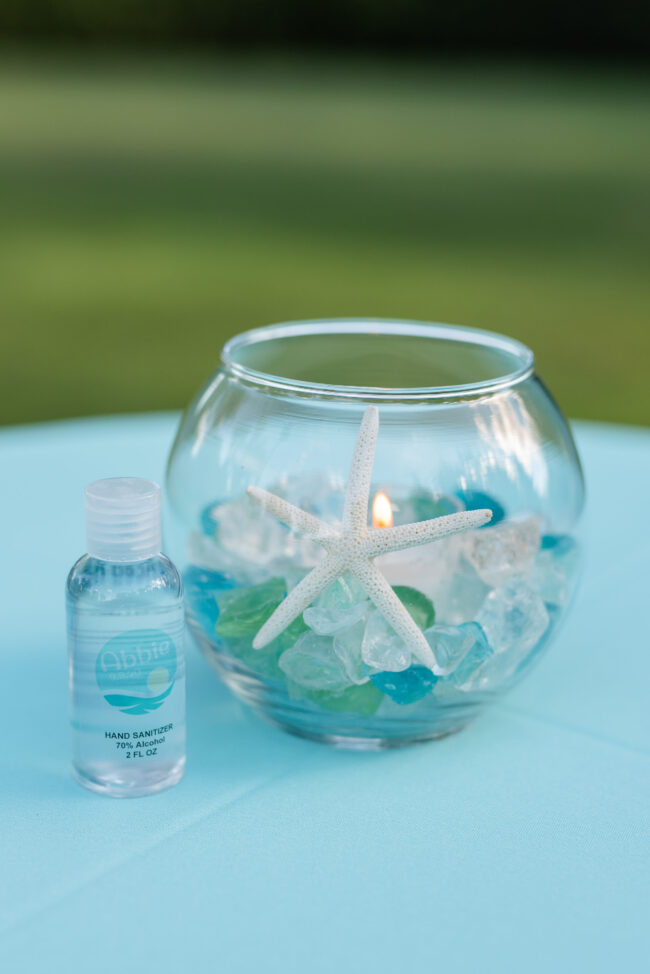 …the card box…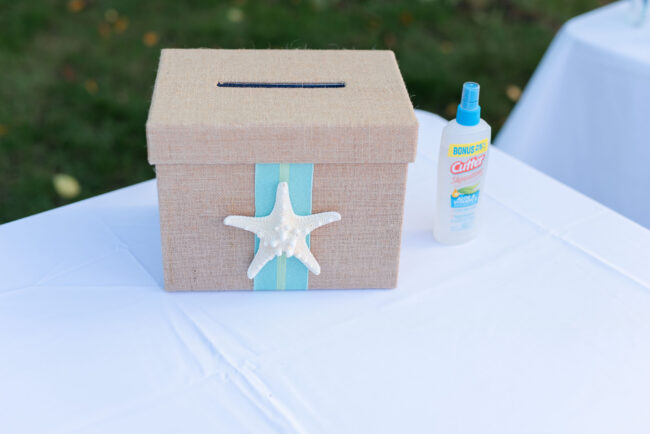 …And even with the adult beverages.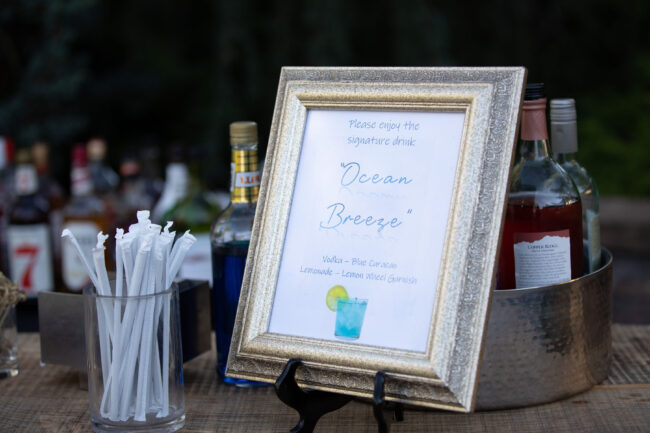 After taking the time to pose for a few pictures…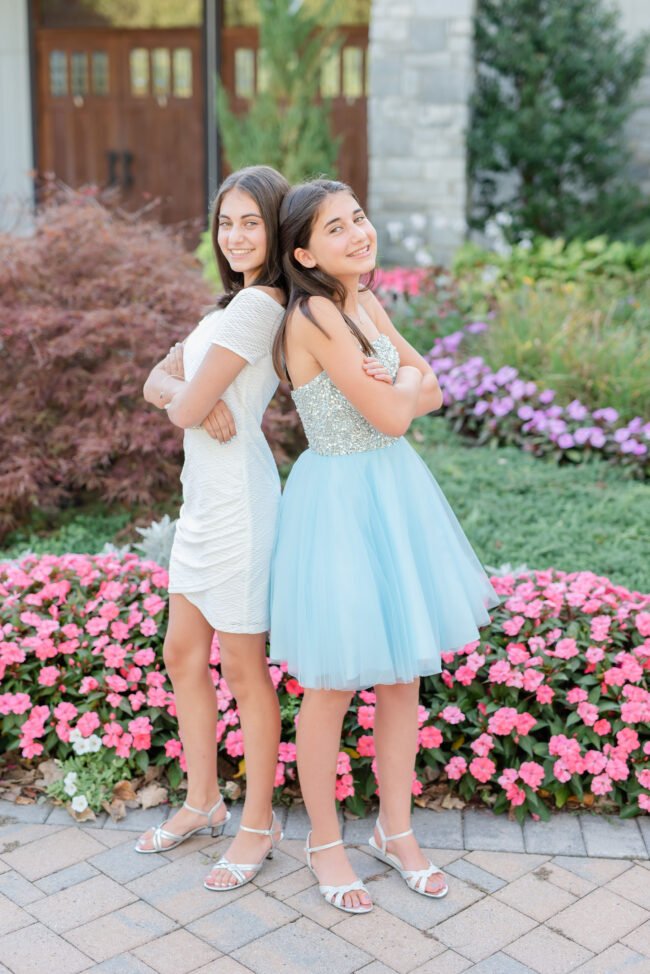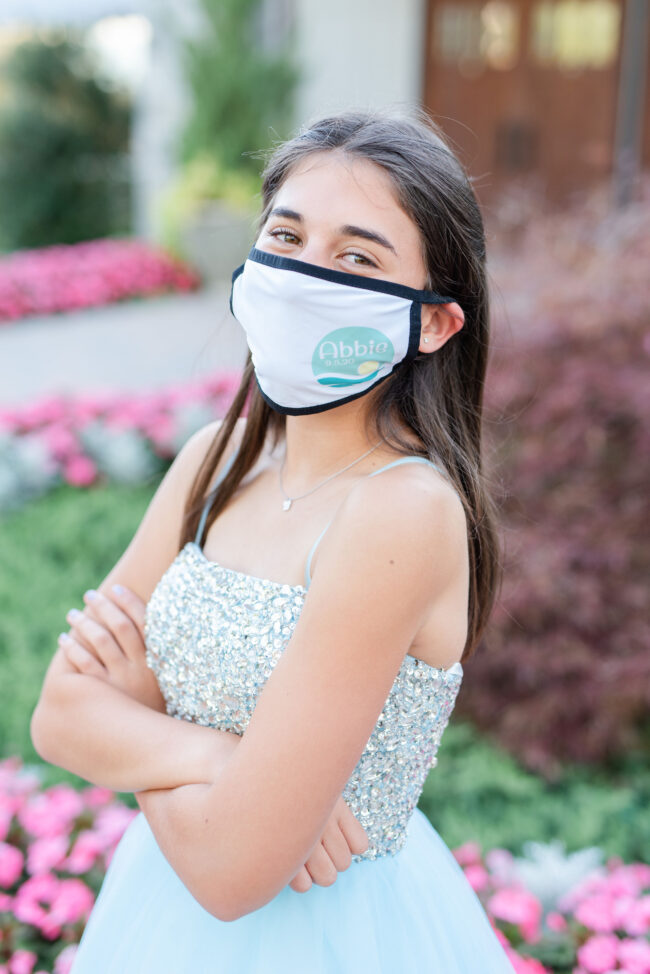 …It was time to kick the party into full gear, with a rousing intro video written and performed by the mitzvah girl's talented father and produced by Reel Video Group.
The artist and his guests got to enjoy the video on a giant screen provided by Bopper's Events.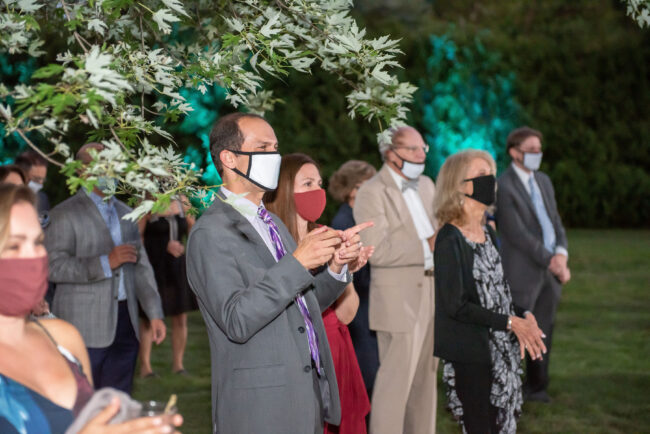 But wait, the multimedia part of the evening was just beginning. For those who weren't able to attend in person, Reel Video Group provided a livestream so that guests could enjoy the awesome candle-lighting, hosted by the star of the show.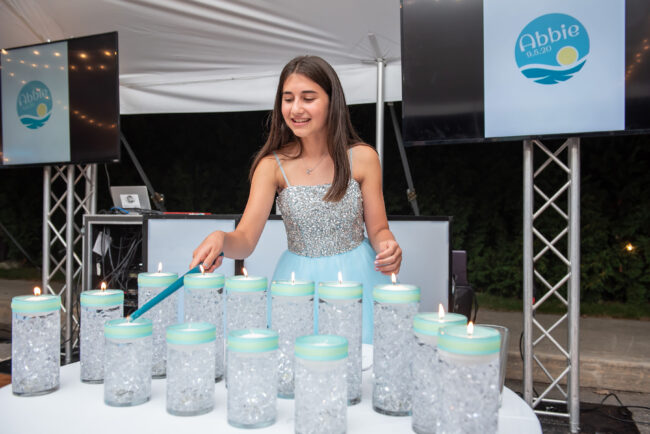 There were a few cameos involved in the "production", including a surprise visit from an old camp friend…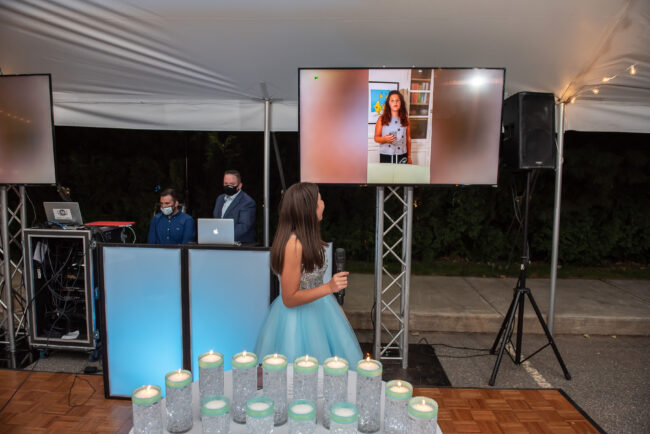 …And an extra special Kiddush and HaMotzi from Abbie's maternal great grandparents.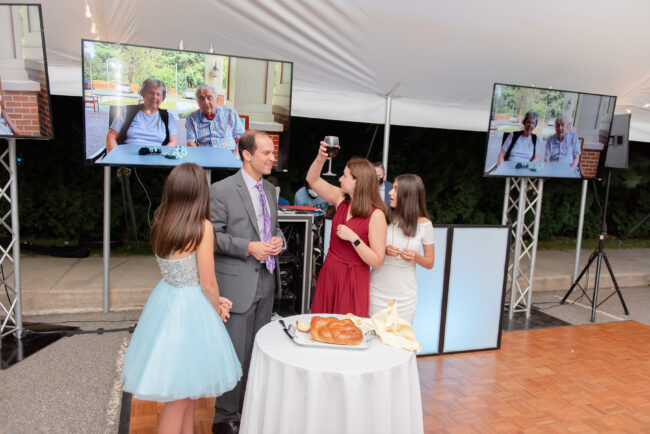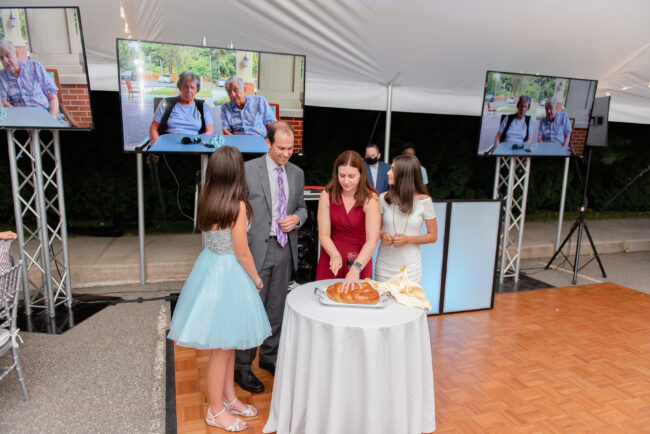 After the formalities were complete there was just time for a wonderful meal from Farmington Gardens and a rockin' dance party on the beach…I mean, lawn.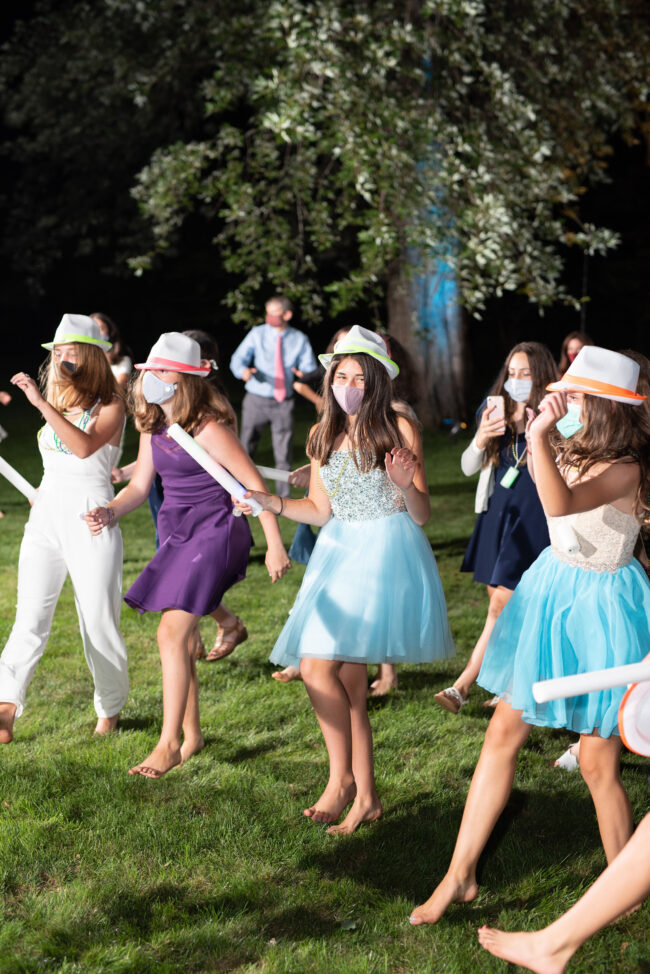 And there's nothing better than a little take-home saltwater taffy as a memento for a great day at the beach! A sweet time for a sweet girl! Mazel Tov Abbie and family!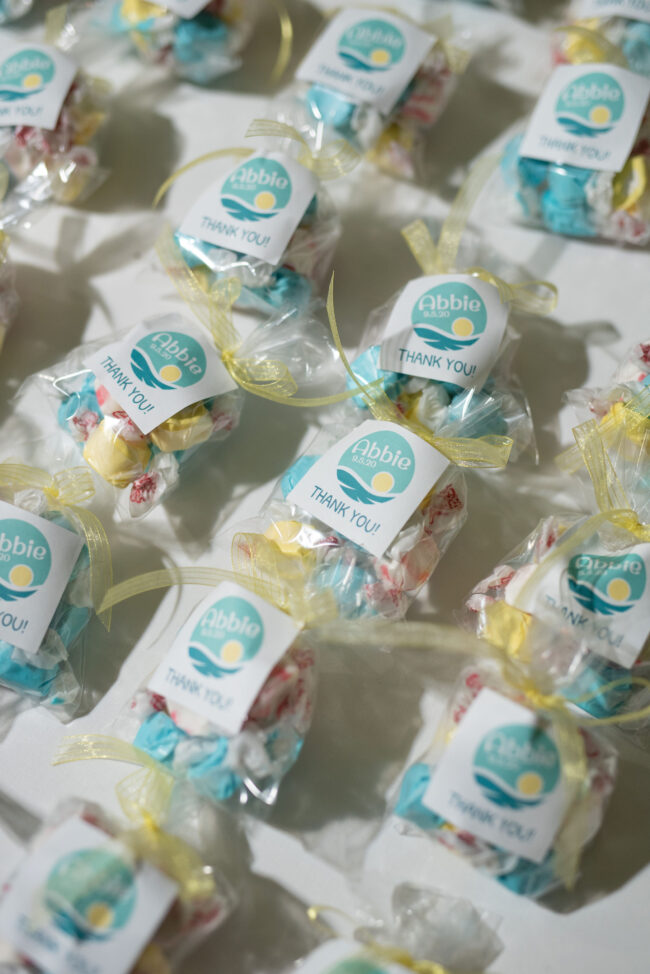 Easy! Done Enjoy!
Plan-it Vicki is the brainchild of Vicki Ross, an experienced Event Planner located in Avon, a suburb of Hartford, Connecticut. Vicki has created wonderful celebrations all over Connecticut, New York, and Massachusetts. She and her staff provide services for small, intimate dinner parties as well as weddings, and bar and bat mitzvahs.
For help with your next event contact Plan-it Vicki