When a young couple has their plans upended by the Coronavirus Pandemic and they turn to me for help, what do I do? I turn their dreams into magic and create the most perfect wedding they'll remember the rest of their lives. Enjoy this look back at Chris and Audrey's late summer wedding, held at the Essex Marina on the shores of the Connecticut River.
The beautiful yachts and watercrafts made for a spectacular backdrop to send these two into marriage in style.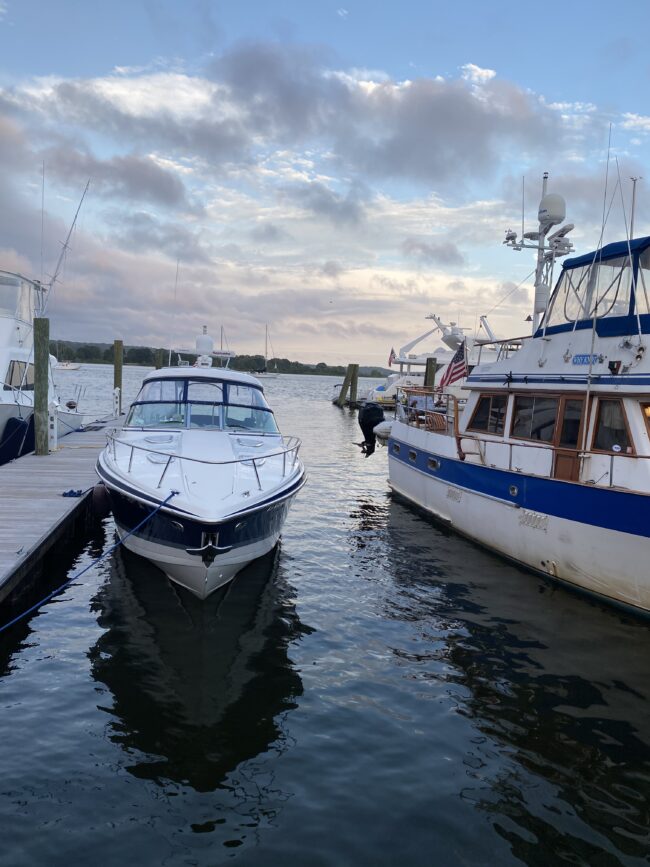 The lookout was a special refuge where the bride and her maids could get ready, have some refreshments and prepare themselves for the very big moments to come. Even Benny the dog (whom you'll hear more about in a bit) got into the party mood!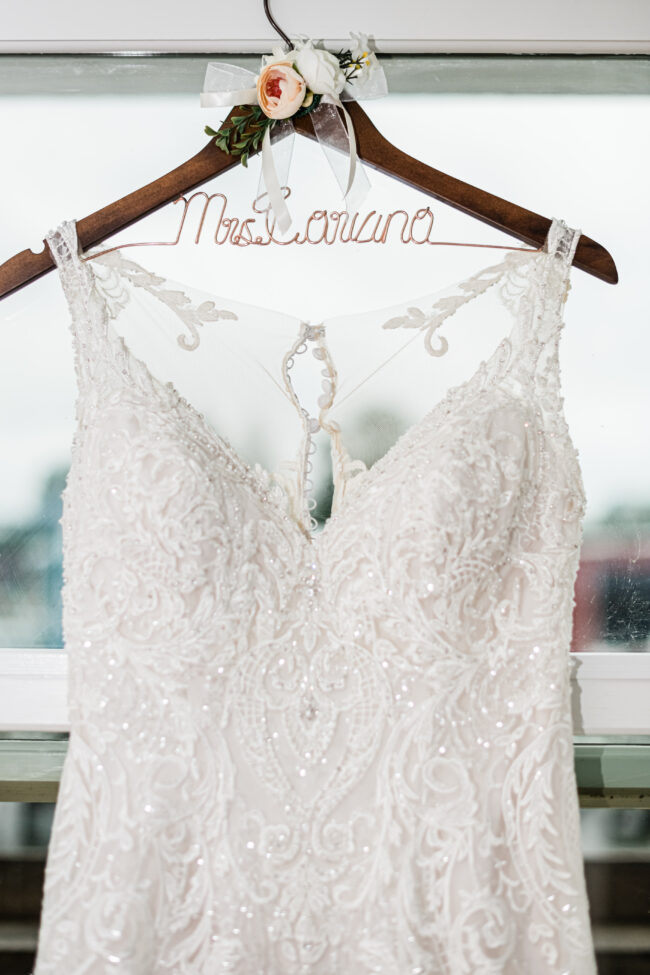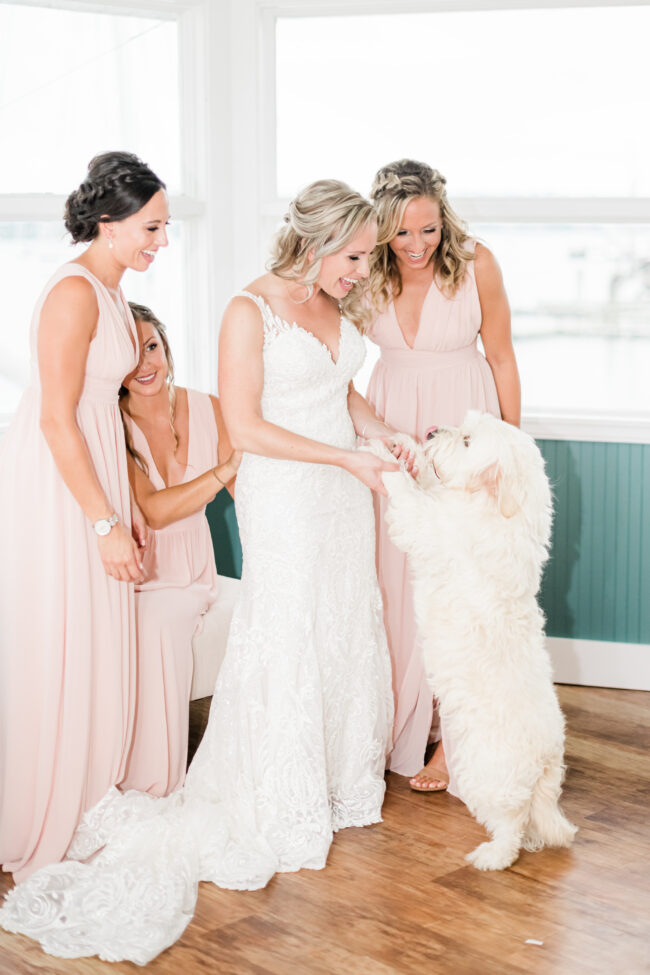 Spectacular flowers for the bridal party were prepared by the very talented Lady Slipper Affairs and Events, of Simsbury. They, of course, matched the color palette of the whole event and helped make the "pre-game" photo ops that much more spectacular.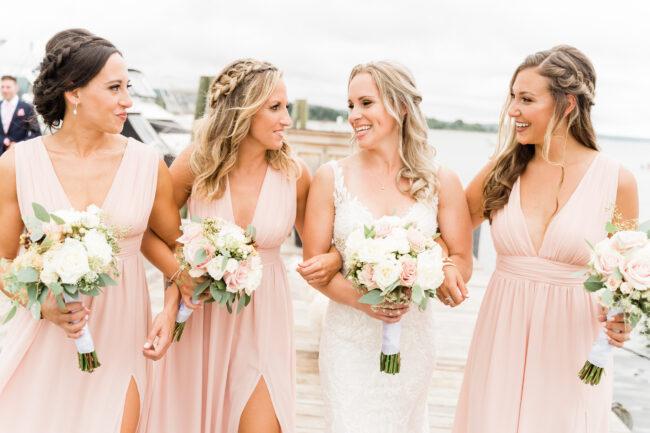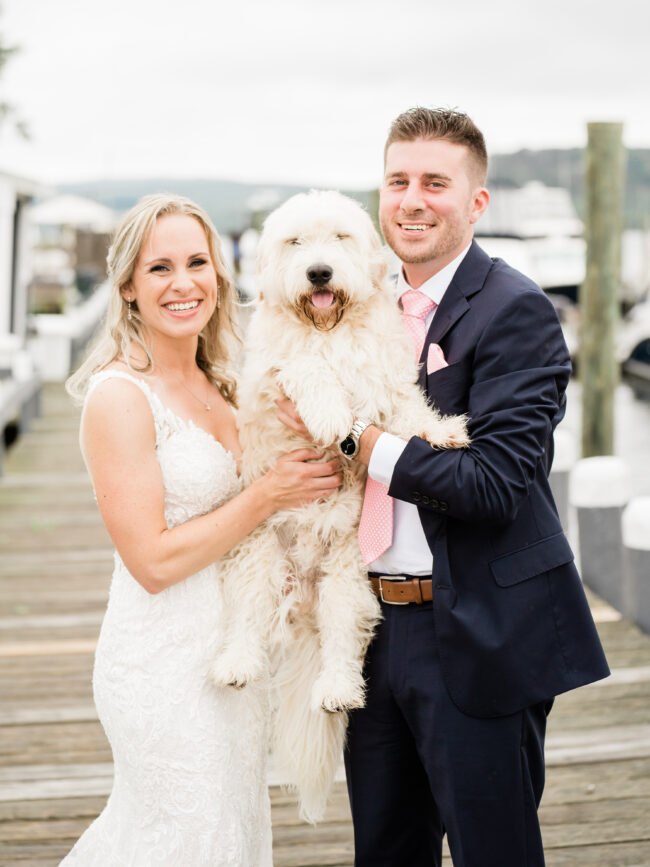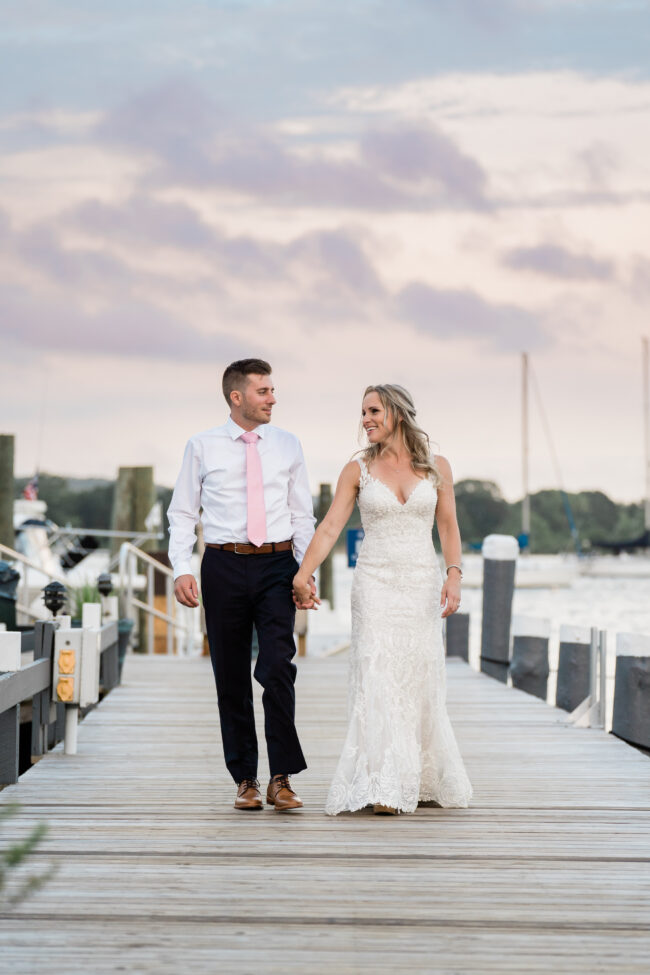 The aisle entrance was adorned with simple, yet elegant, white lanterns, with navy candles, rocks, and the occasional starfish.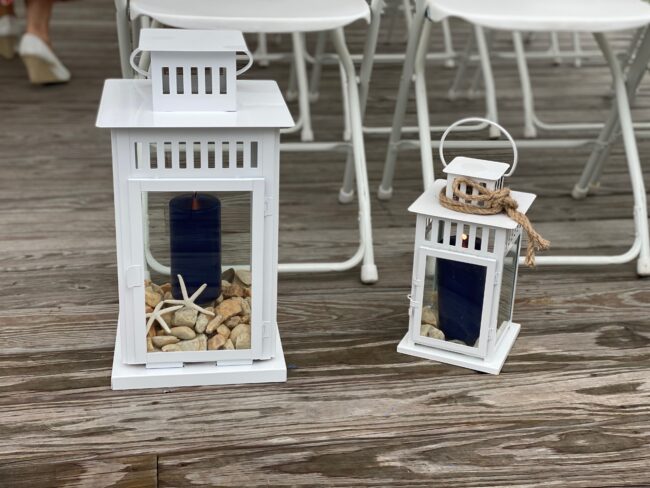 And while most of the wedding guests were happy to pay witness to the ceremony, Benny, the ring bearer, had other ideas.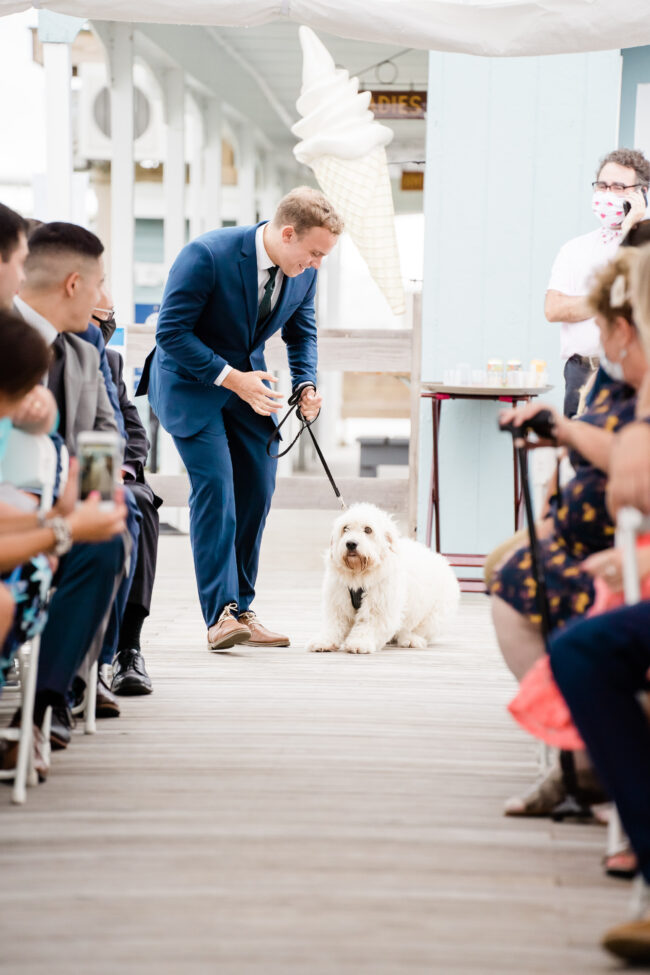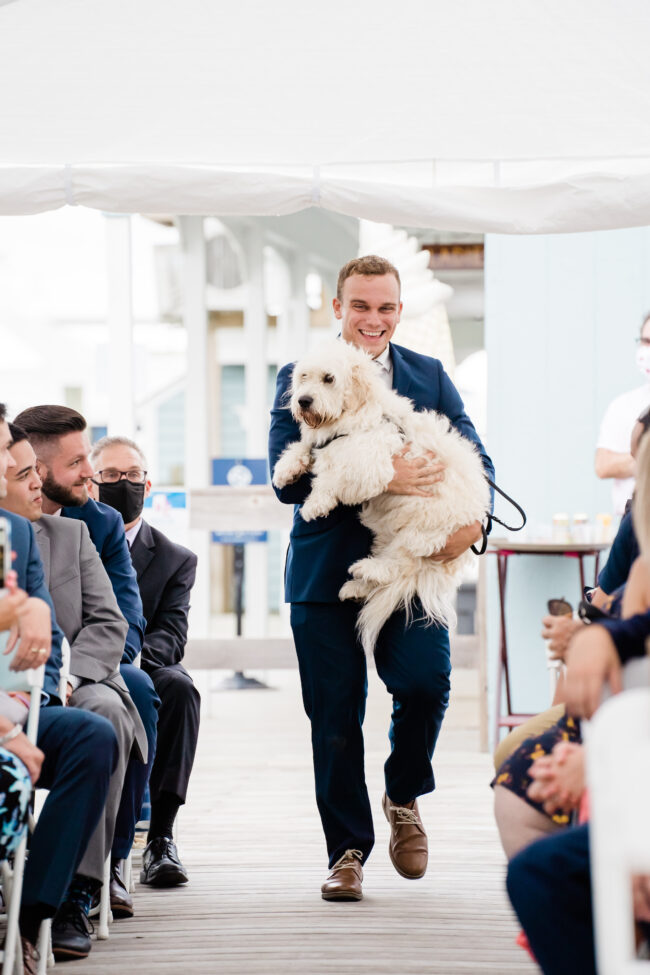 The table assignment board and centerpieces accentuated the relaxed, nautical theme.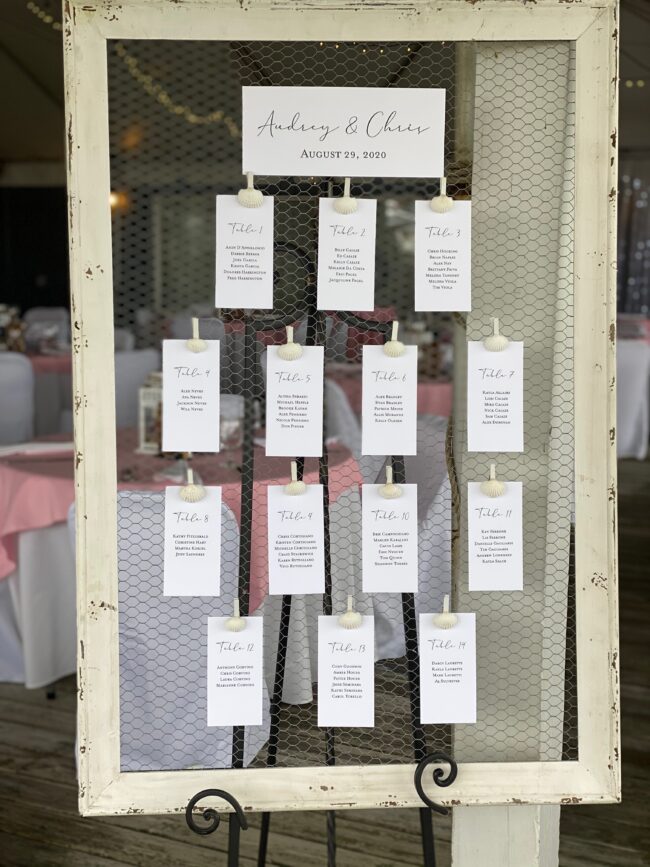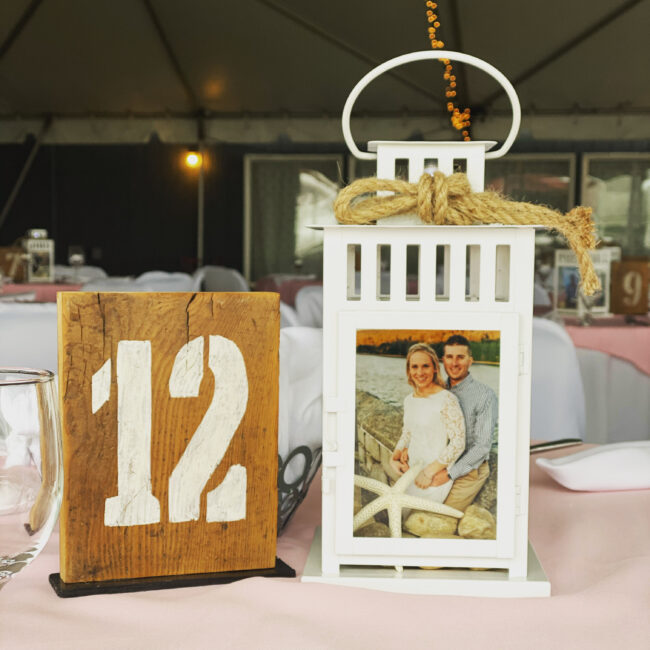 A custom welcome sign doubled as a sign-in board, on which guests could leave special messages wishing the happy couple well.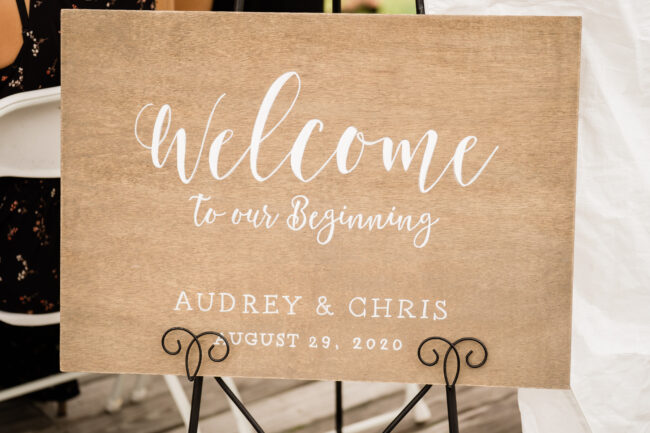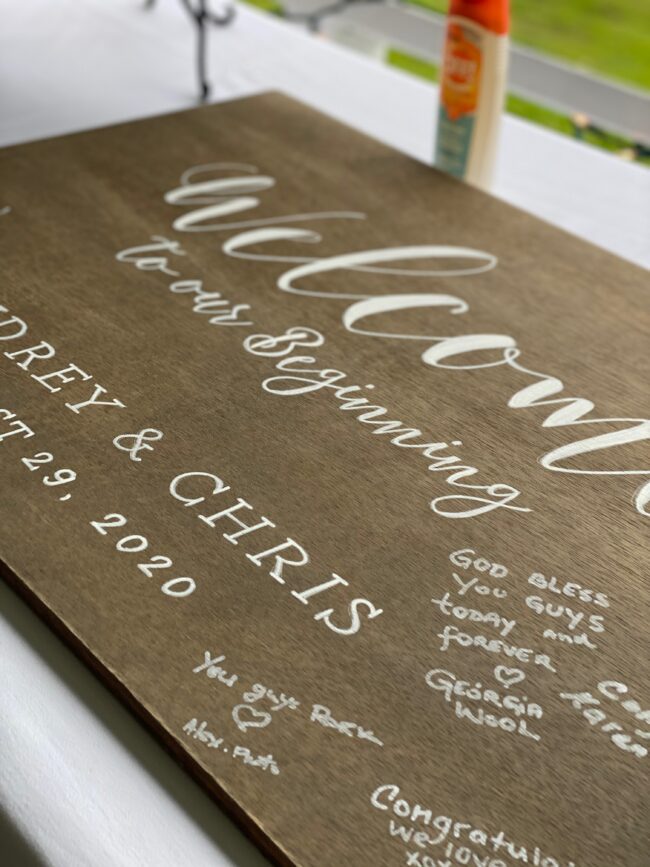 Those who are no longer with us were memorialized at the reception as well.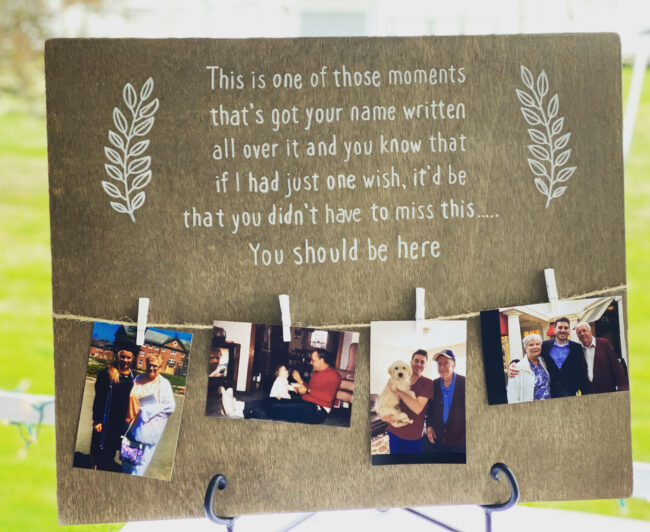 Their first married meal was spent at their own decked out sweetheart table.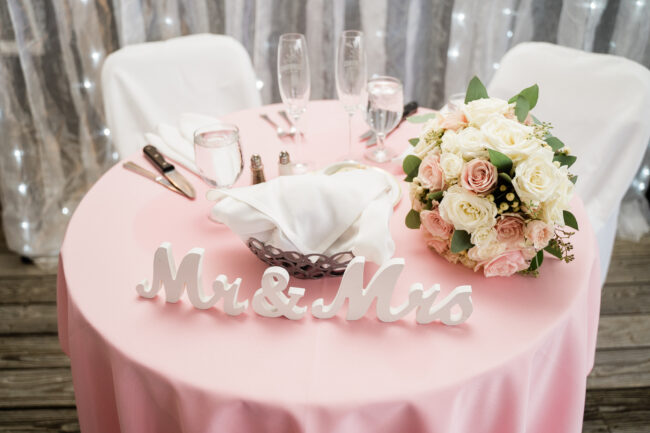 And as the sun set, we took pride in knowing we gave Audrey and Chris the wedding they wanted and deserved. It was special all around, and the perfect sendoff to a wonderful life together.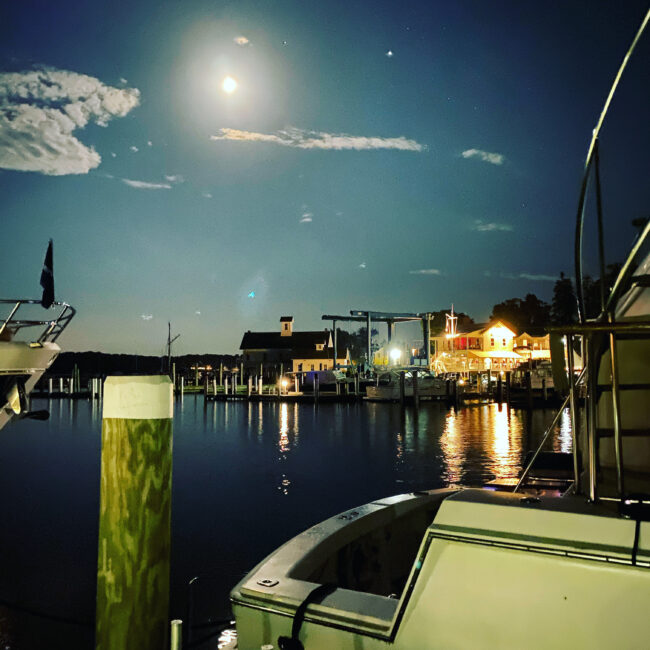 Easy! Done Enjoy!
Plan-it Vicki is the brainchild of Vicki Ross, an experienced Event Planner located in Avon, a suburb of Hartford, Connecticut. Vicki has created wonderful celebrations all over Connecticut, New York, and Massachusetts. She and her staff provide services for small, intimate dinner parties as well as weddings, and bar and bat mitzvahs.
For help with your next event contact Plan-it Vicki