From the moment I met these wonderful people, I knew this was going to be a labor of love and that we would put on a wedding celebration befitting their class and style.
The day started with preparations for the first look, complete with a bejeweled dachshund, a gorgeous wedding dress and the spectacular backdrop of the Connecticut shoreline. All captured expertly by Jade of Uplift Photography and with beautiful make-up done by Erica T Martell.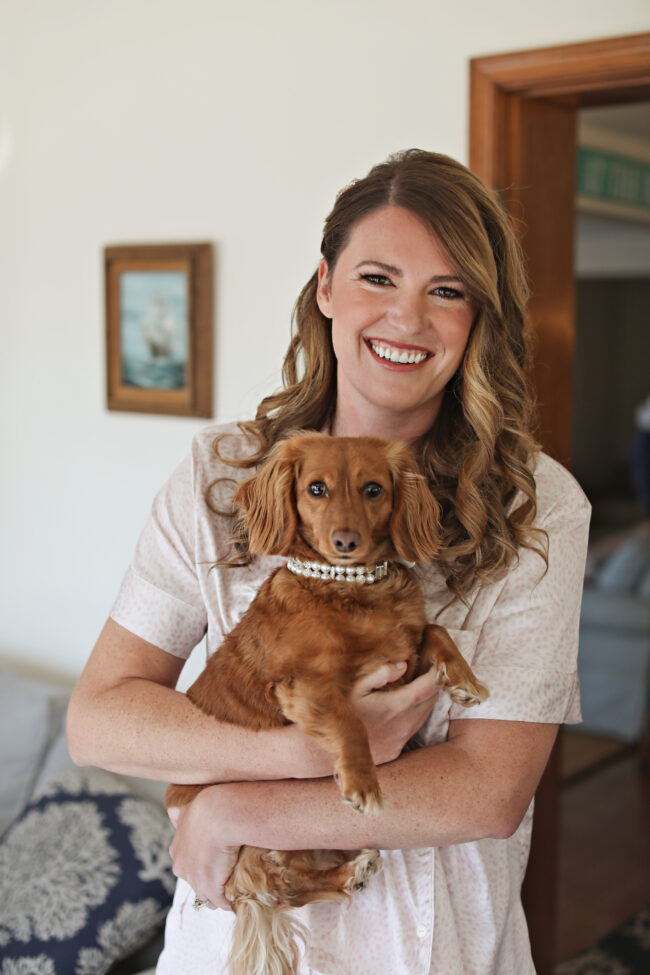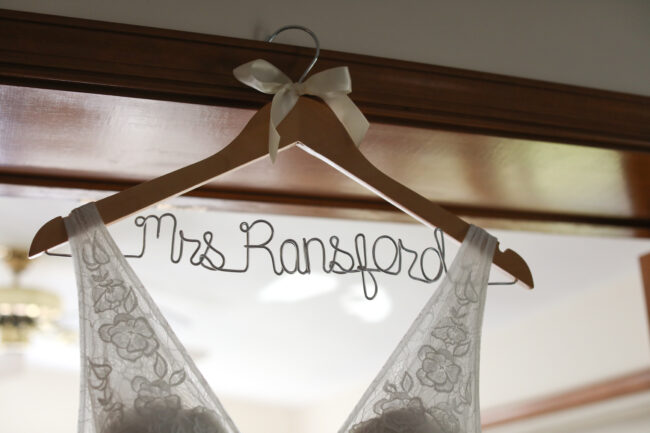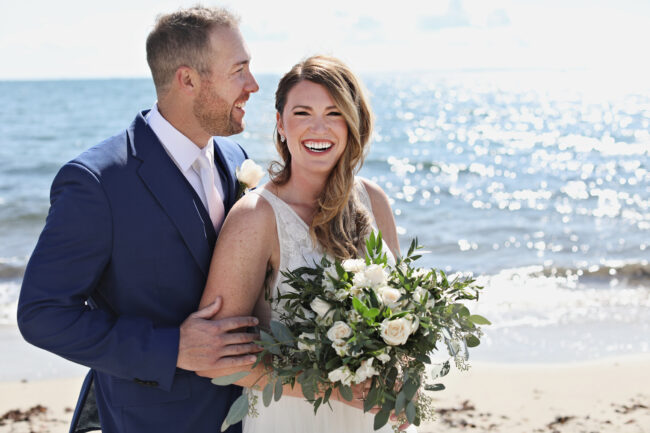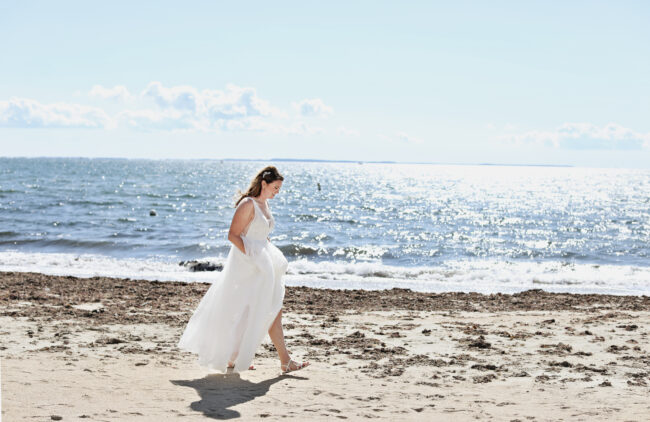 From there the attention turned the spectacular wedding venue of Essex Island Marina, where guests, including the bride and her mother, are whisked to the Island by the world's shortest ferry ride!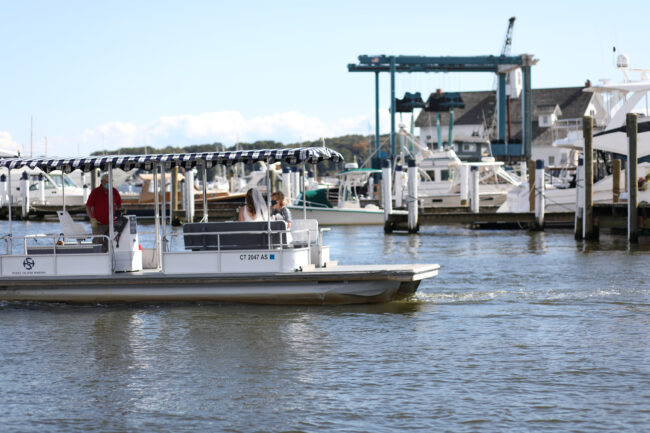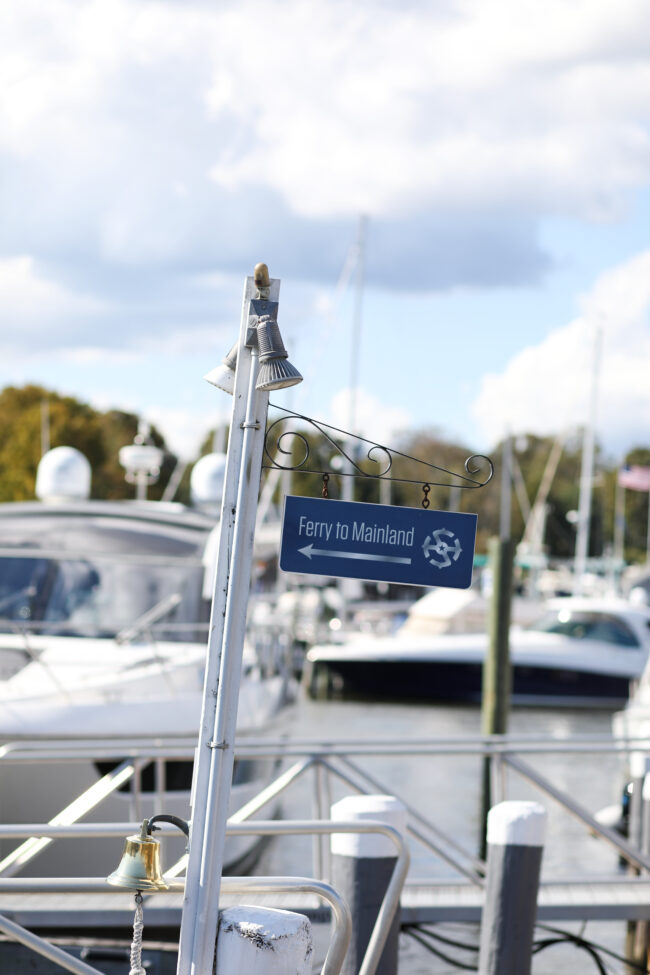 Upon touching down on terra firma, wedding goers were greeted by a beautiful sign, letting them know they were in the right place.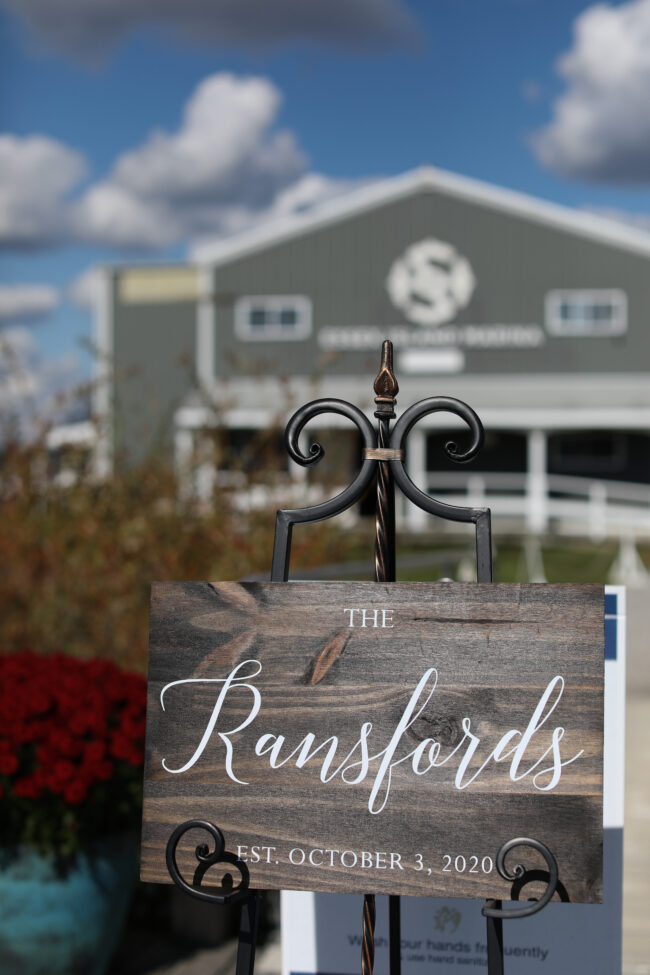 The wedding aisle was adorned by candlelit lanterns and white pumpkins, enhancing the nautical (and autumnal) theme.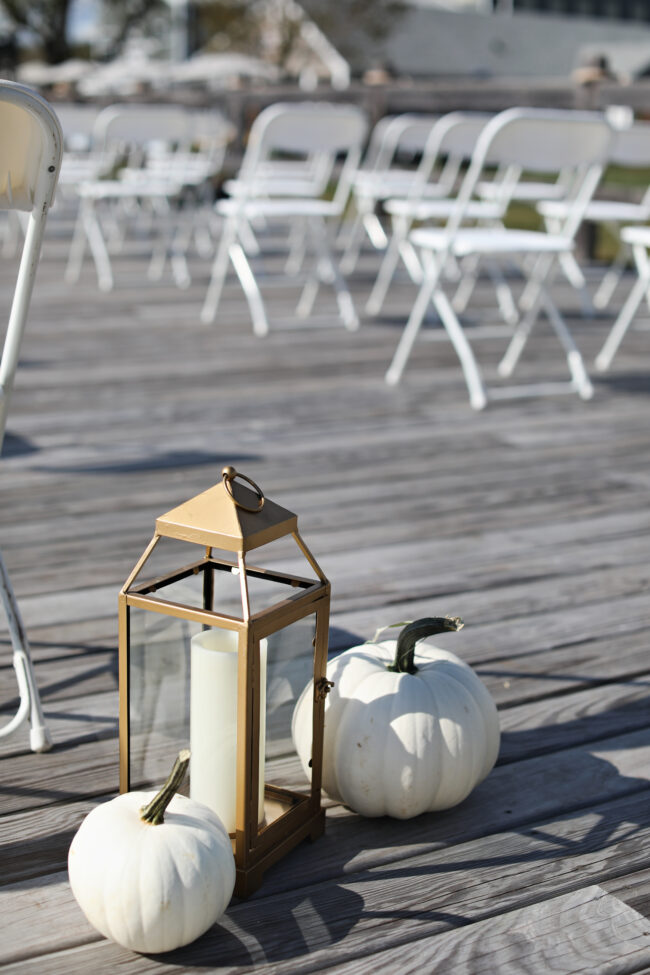 Now it was time for the meat of the ceremony, the vows and, of course, the "I-do" kiss!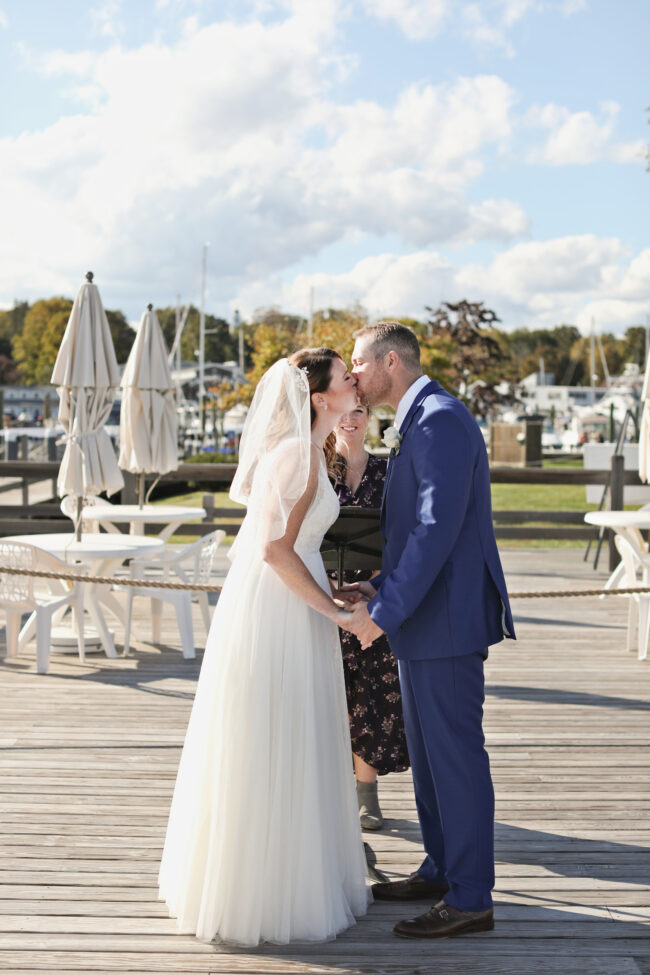 That's that! The hard part was out of the way and the partying could begin.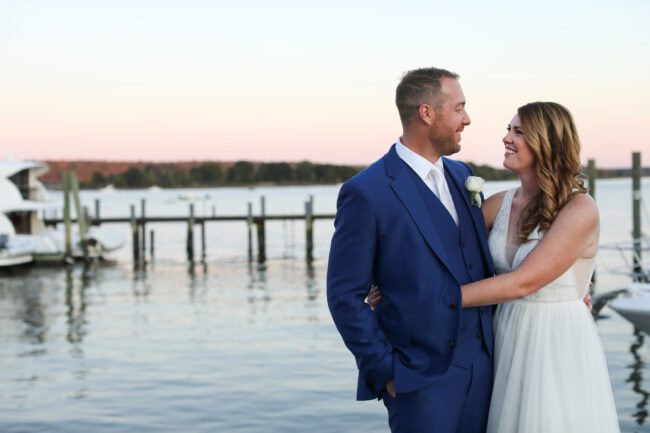 Who doesn't love a great game of wedding corn-hole, especially with these specially designed holes, reminding us what this day was all about.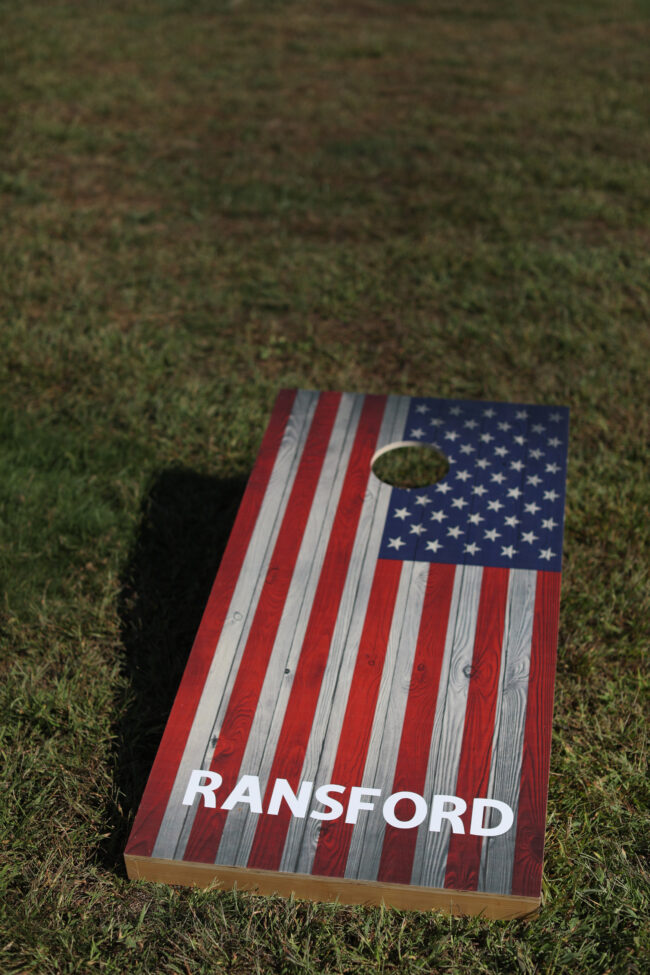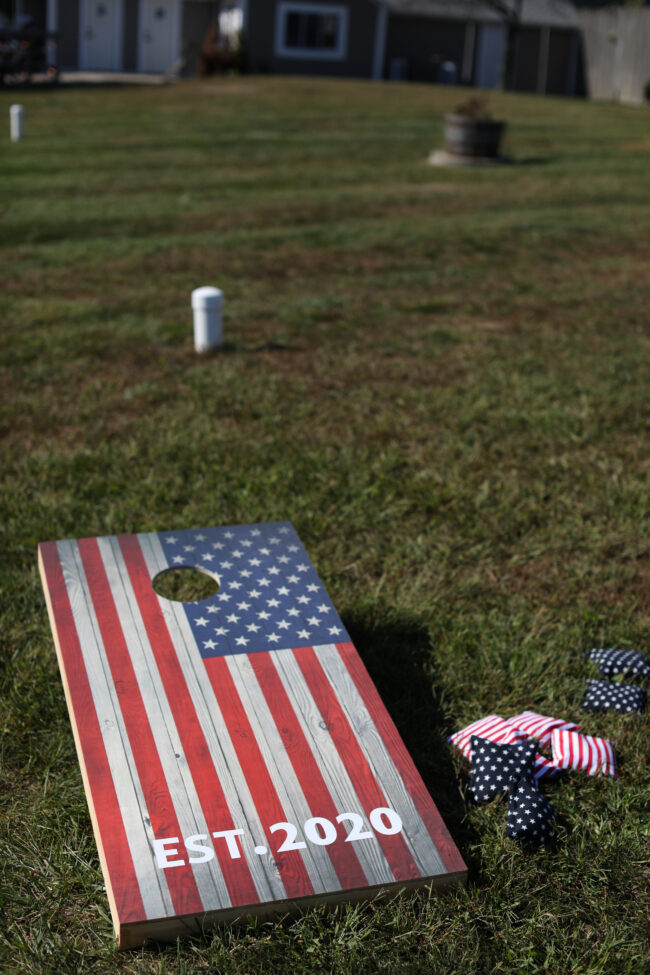 During cocktail hour, guests were treated to some wonderful passed fall hors d'oeuvres, prepared by the great staff of Emily's Catering.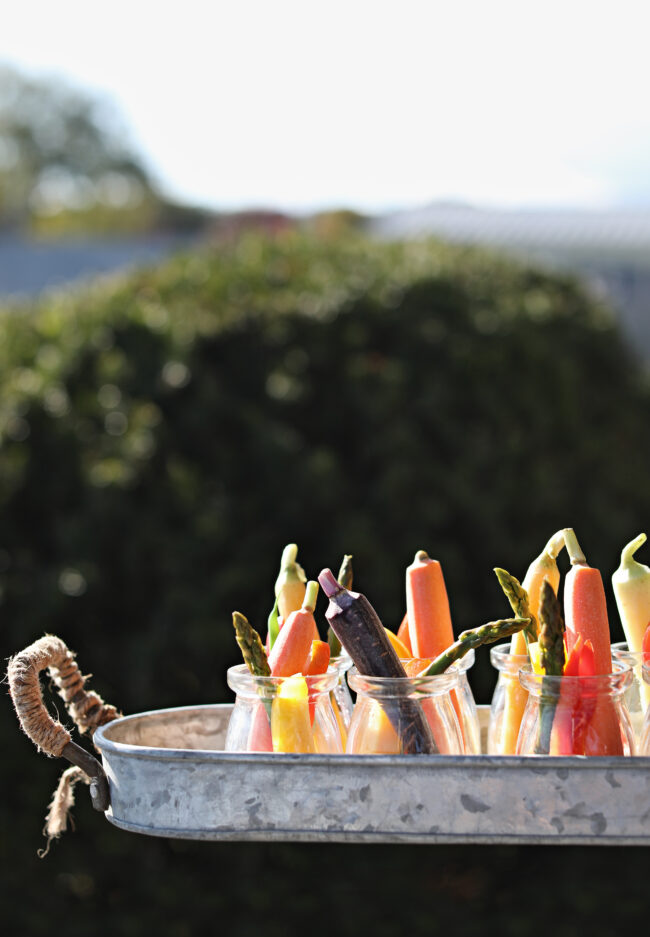 From there it was time to grab a blanket, sign the ceremonial oar, find your seat and enjoy a wonderful meal, full of laughter and storytelling.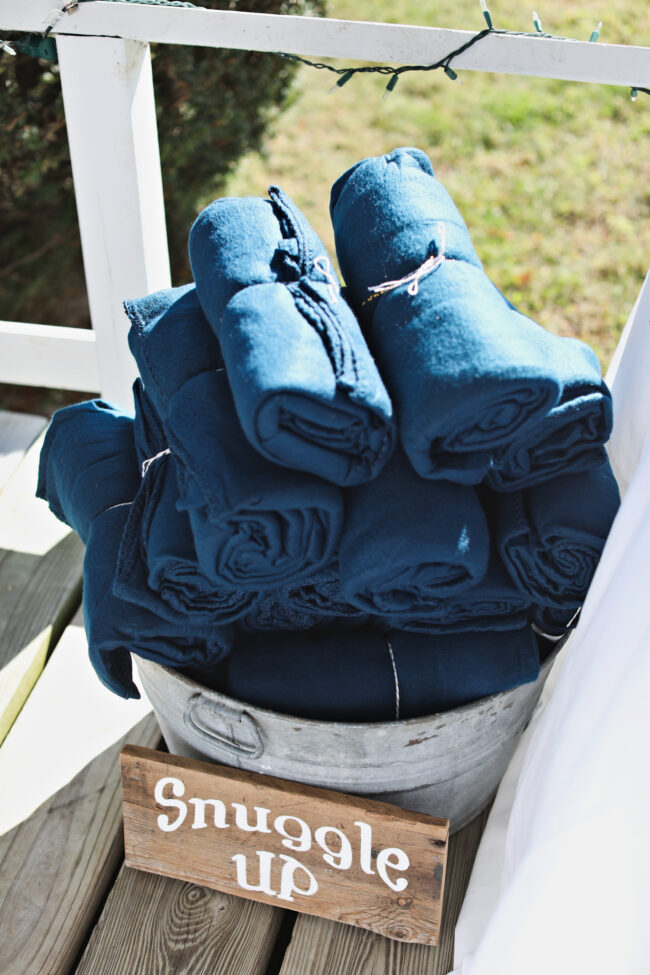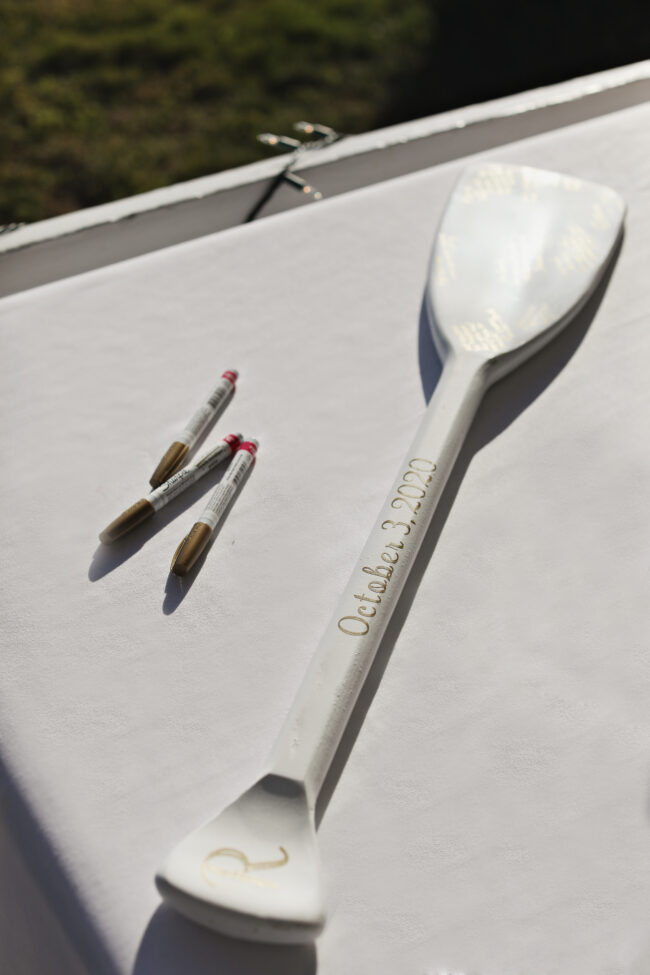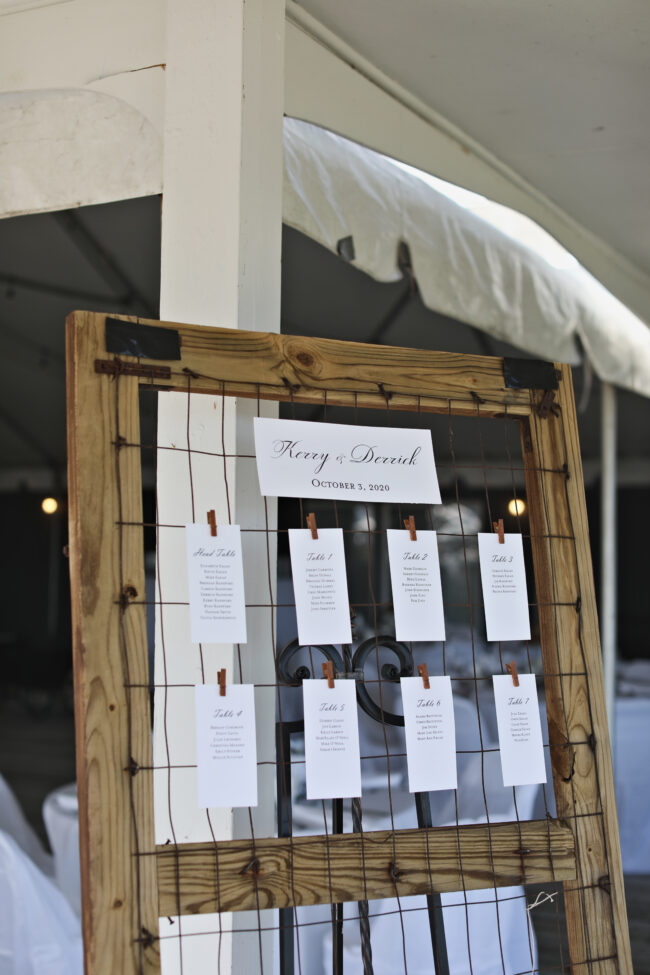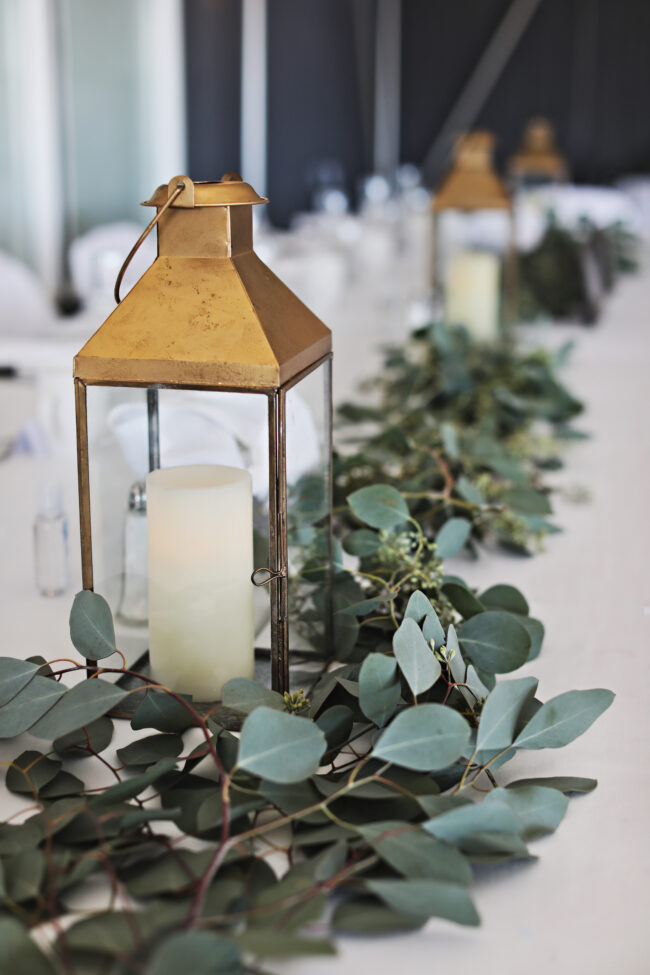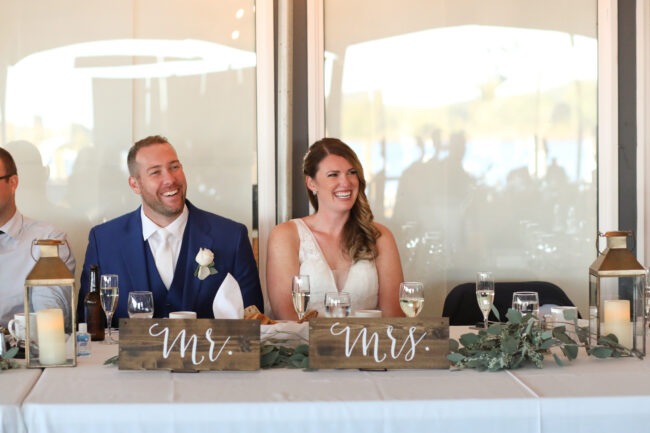 The father-daughter dance was one of the more touching moments of a the evening. Big Mike is such a softie!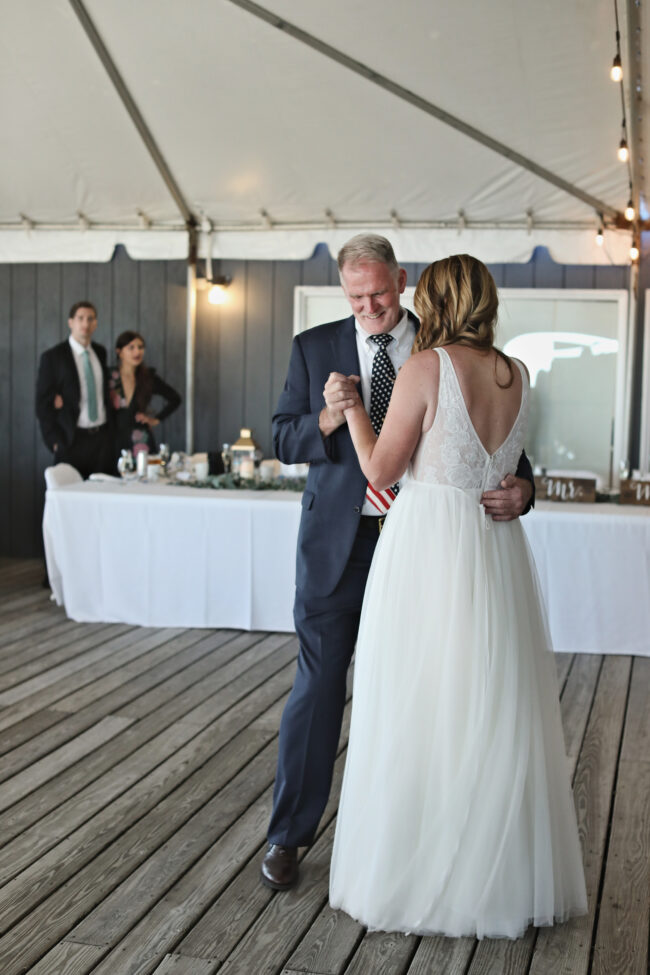 Congratulations Kerry and Derrick! It was so wonderful being able to plan your special day and be part of such a memorable celebration.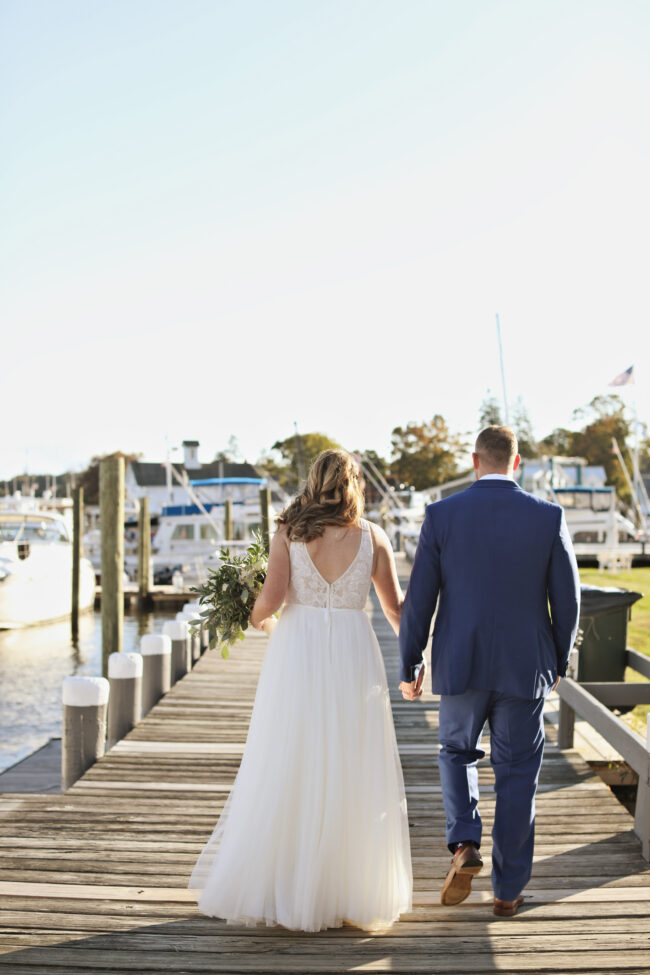 Easy! Done Enjoy!
Plan-it Vicki is the brainchild of Vicki Ross, an experienced Event Planner located in Avon, a suburb of Hartford, Connecticut. Vicki has created wonderful celebrations all over Connecticut, New York, and Massachusetts. She and her staff provide services for small, intimate dinner parties as well as weddings, and bar and bat mitzvahs.
For help with your next event contact Plan-it Vicki