I was lucky enough to be featured in the June Edition of Northington Living as a Resident
Entrepreneur. This is my second time featured in the Avon, CT-based neighborhood magazine
and in future months many of my recipes will grace its pages.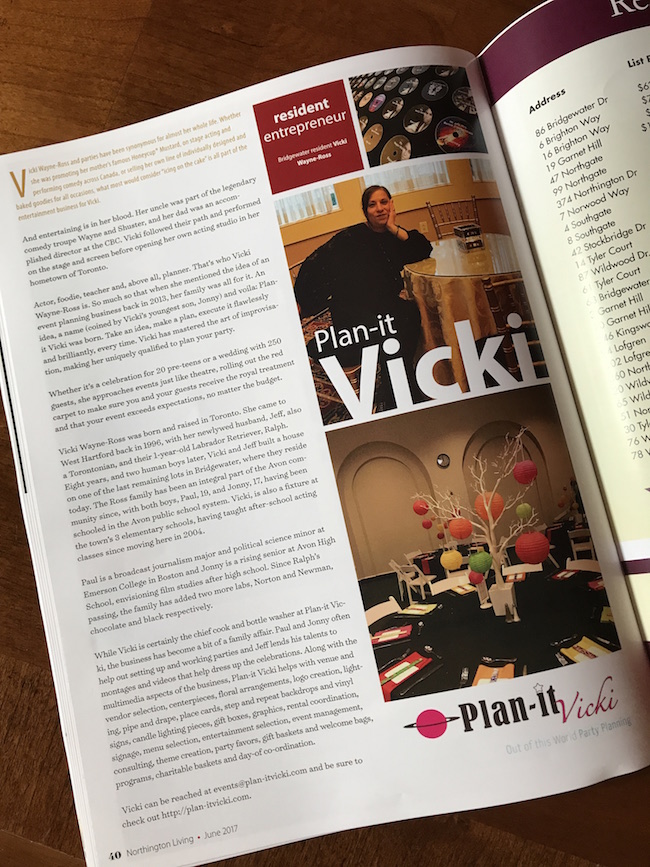 Plan-it Vicki is the brainchild of Vicki Ross, an experienced Event Planner located in Avon, a suburb of Hartford, Connecticut. Vicki has created wonderful celebrations all over Connecticut, New York, and Massachusetts. She and her staff provide services for small, intimate dinner parties as well as weddings, and bar and bat mitzvahs.
For help with your next event contact Plan-it Vicki