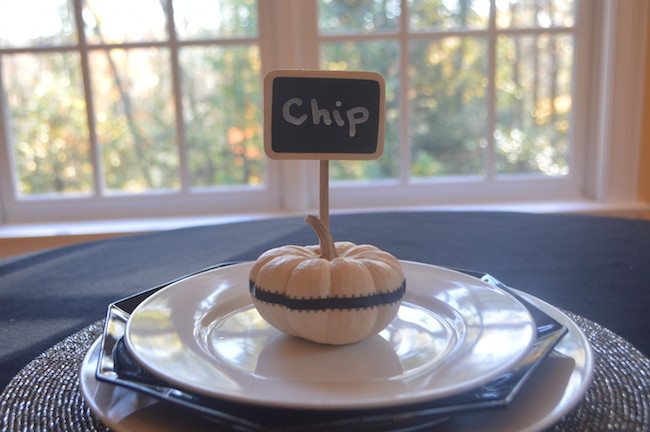 What you'll need:
mini white pumpkins
white liquid chalk marker
chalkboard picks
scissors
knife
glue stick
black ribbon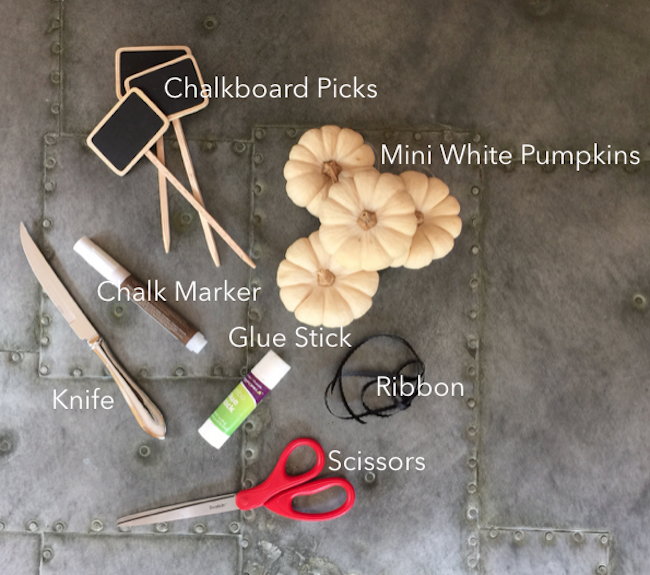 Let's get started:
Step 1: Wash pumpkins and cut small hole big enough to fit stick.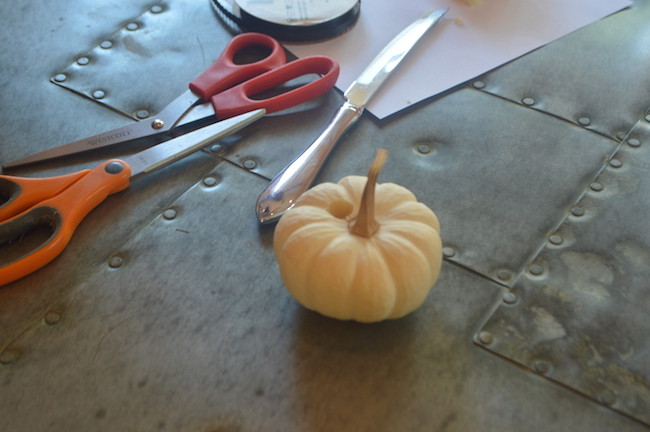 Step 2: Make sure sticks are the right length (cut if necessary) and write your guest's names with
chalk marker.
Step 3: Glue stick black ribbon, fit around pumpkin and then cut where it overlaps. Hold for a few
seconds to secure.
Step 4: Place on table setting to show where people are to sit.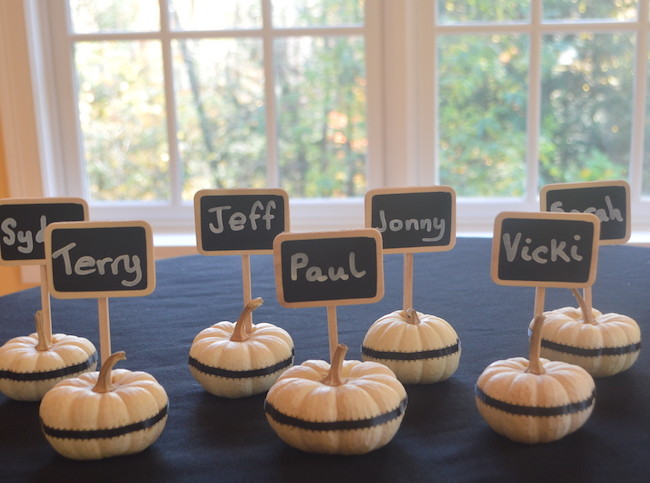 Easy! Done! Enjoy!
Plan-it Vicki is the brainchild of Vicki Ross, an experienced Event Planner located in Avon, a suburb of Hartford, Connecticut. Vicki has created wonderful celebrations all over Connecticut, New York, and Massachusetts. She and her staff provide services for small, intimate dinner parties as well as weddings, and bar and bat mitzvahs.
For help with your next event contact Plan-it Vicki