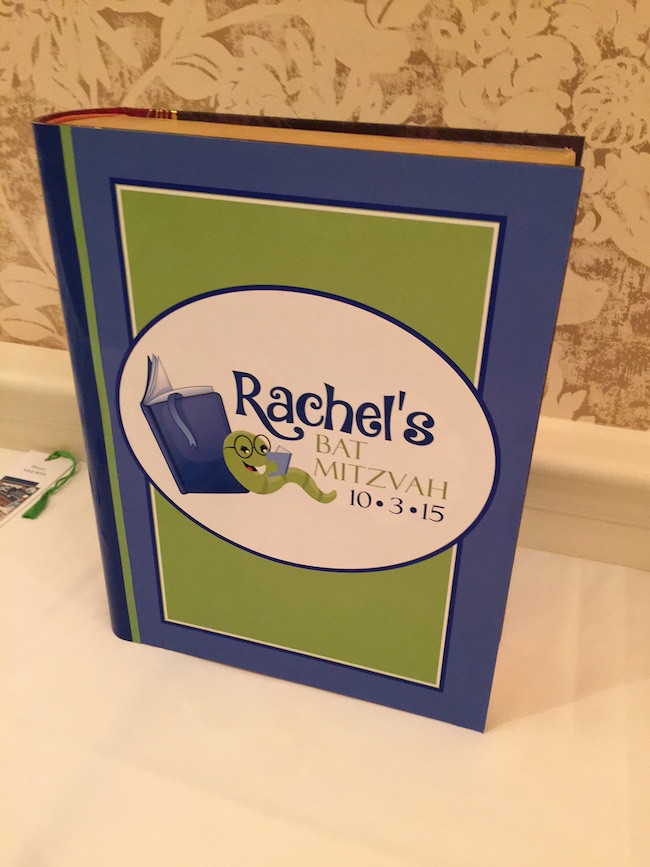 For Rachel's Bat Mitzvah she wanted to include her favorite things — books.  So Rachel's favorites
became the theme of her celebration.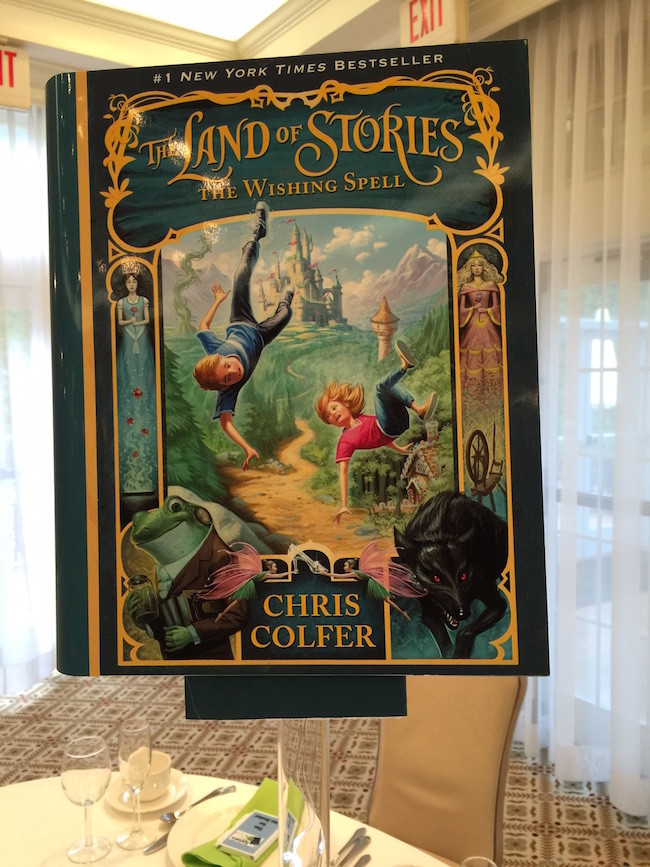 As guests arrived they were greeted by a giant book with Rachel's Bat Mitzvah logo on a table full
of book marks.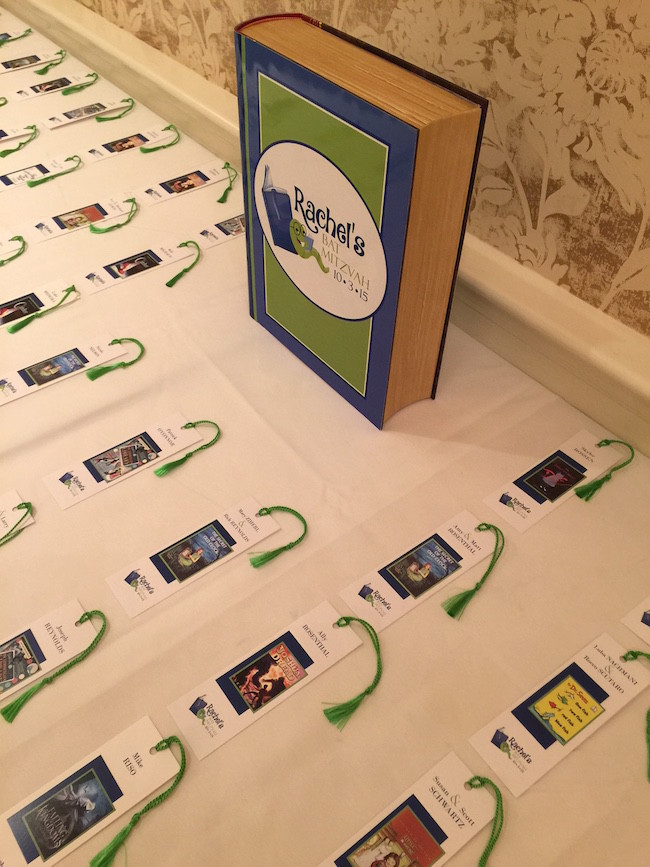 Each table was a different book and the place cards were of a book indicating their seating
assignments.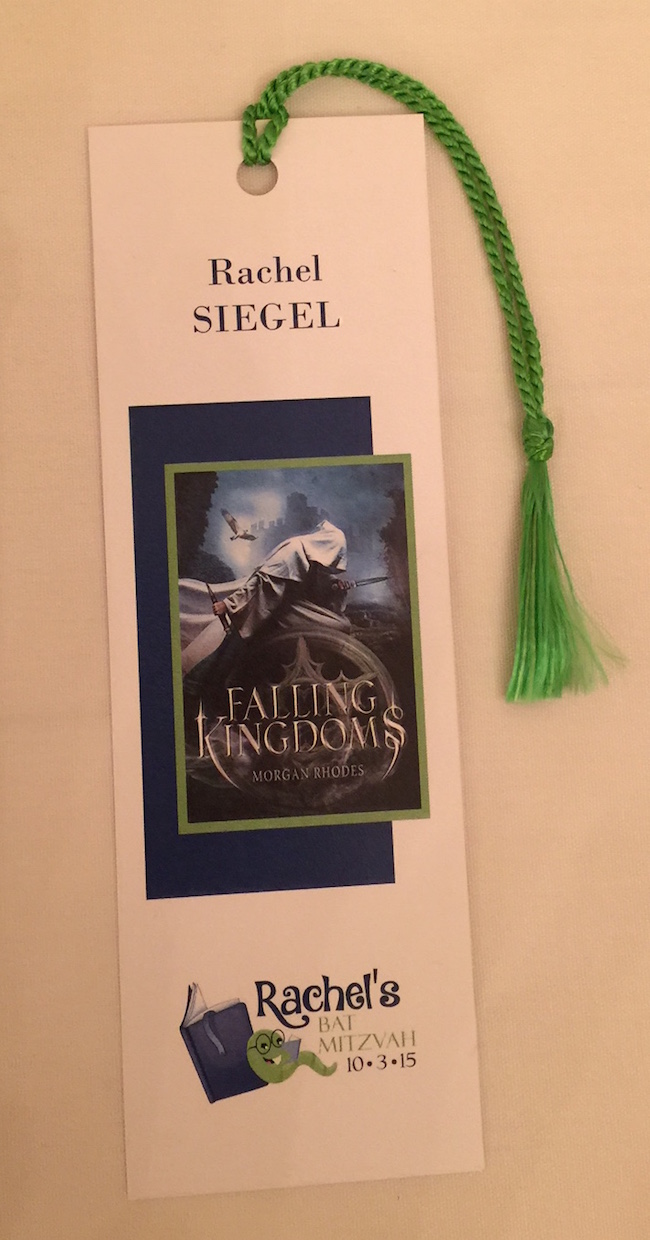 The adult tables featured a take home mini notebook.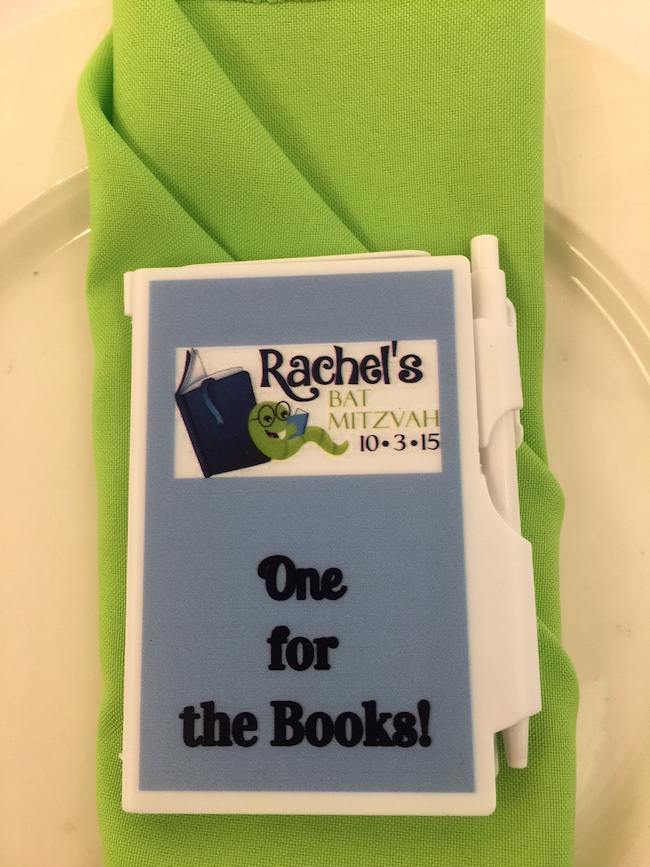 All the tables were different books and the centerpieces were giant sized versions of these books
on stands that were lit up by fairy lights.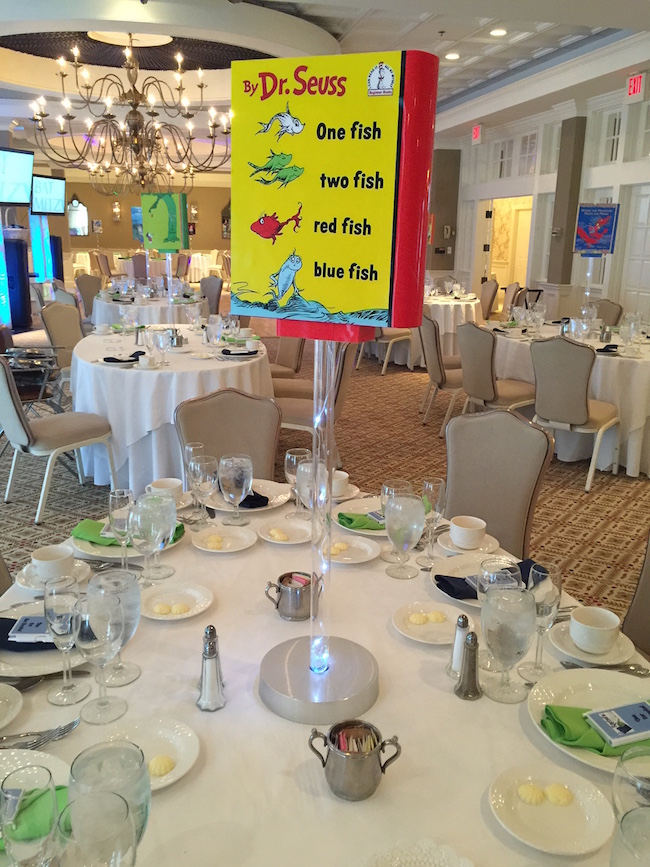 Just like any big event there is a red carpet area where you can walk up and get your picture taken
at the step-and-repeat sign.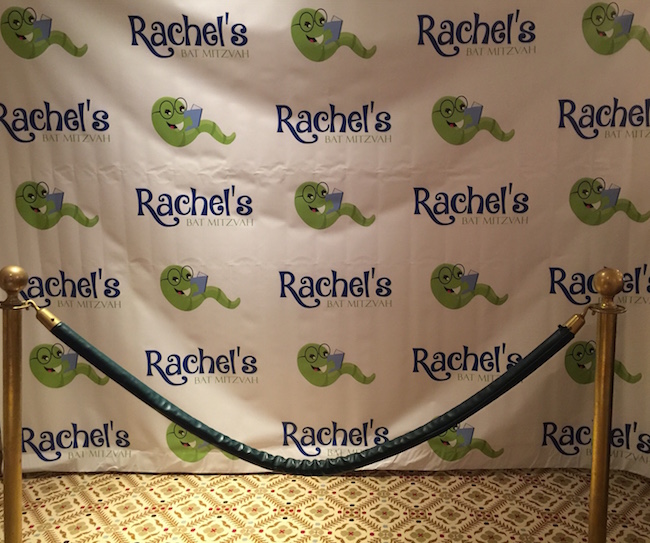 Just like at a release party of a new book where you line up to get the author to sign it, only at
this affair you get to sign the book instead.
Also included in the decor were Rachel's colors of navy, light blue and bright green.  The colors
were seen throughout the party in little touches like napkins and the socks party goers wore as
they got sore from all the dancing.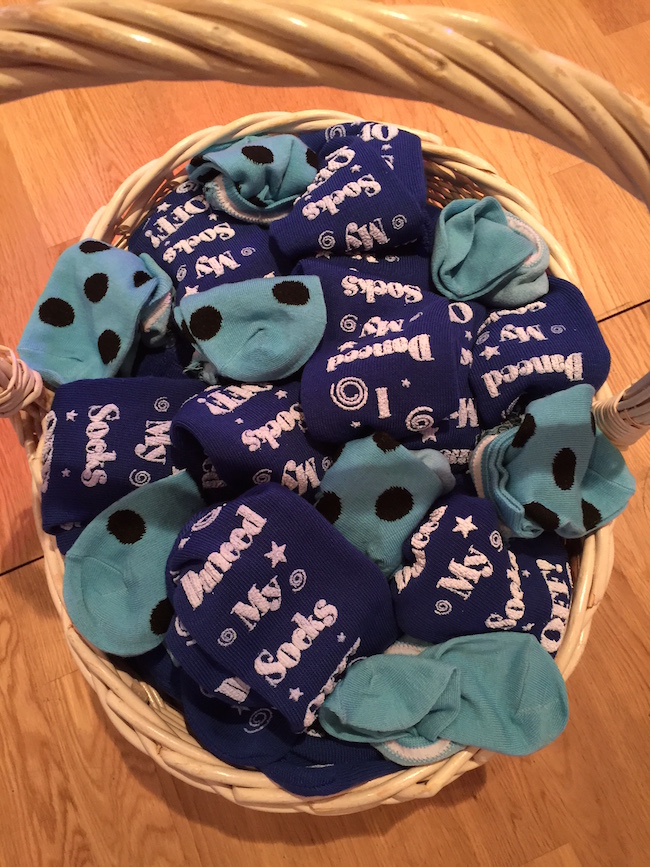 A very special moment at this mitzvah was the candle lighting ceremony.  Rachel lit candles for
all the special people in her life.  The candle lighting piece was a bookshelf with all of the books
Rachel had as centerpieces with her logo on top.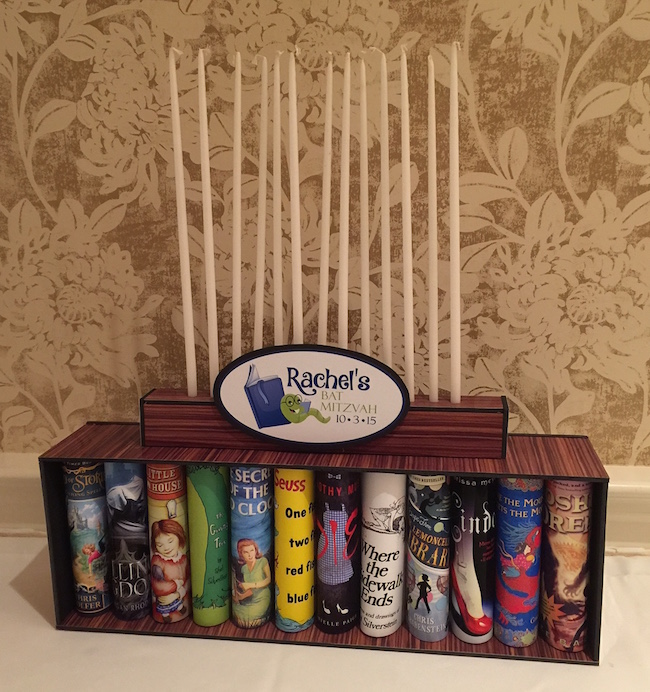 As Rachel's friends left they were lucky enough to get a fantastic sweatshirt with her logo and their
name printed down one arm.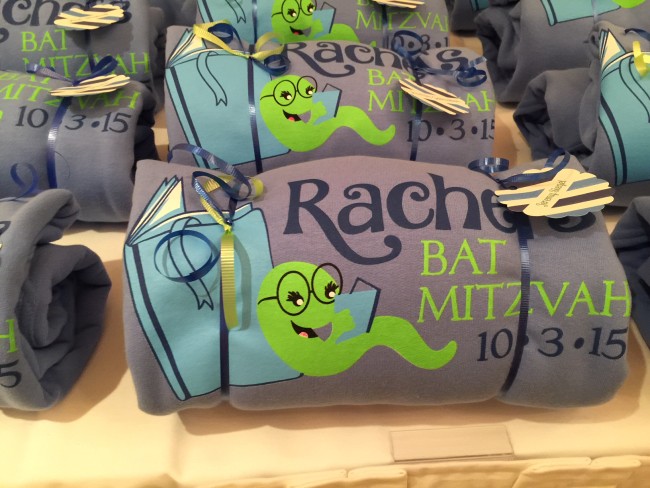 Easy! Done Enjoy!
Plan-it Vicki is the brainchild of Vicki Ross, an experienced Event Planner located in Avon, a suburb of Hartford, Connecticut. Vicki has created wonderful celebrations all over Connecticut, New York, and Massachusetts. She and her staff provide services for small, intimate dinner parties as well as weddings, and bar and bat mitzvahs.
For help with your next event contact Plan-it Vicki