When we began planning for Alison and Tyler's wedding one thing was clear — this event was going to be about class and style. I'm happy to say that the end result was exactly what we planned for.
The day started bright and early with some intimate moments amongst the hubbub of getting ready for the late afternoon nuptials.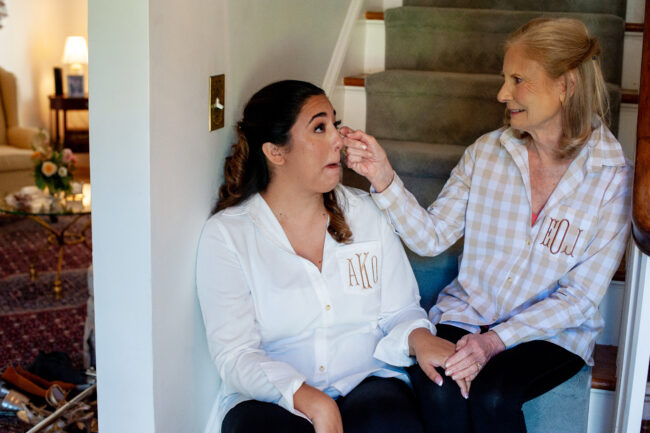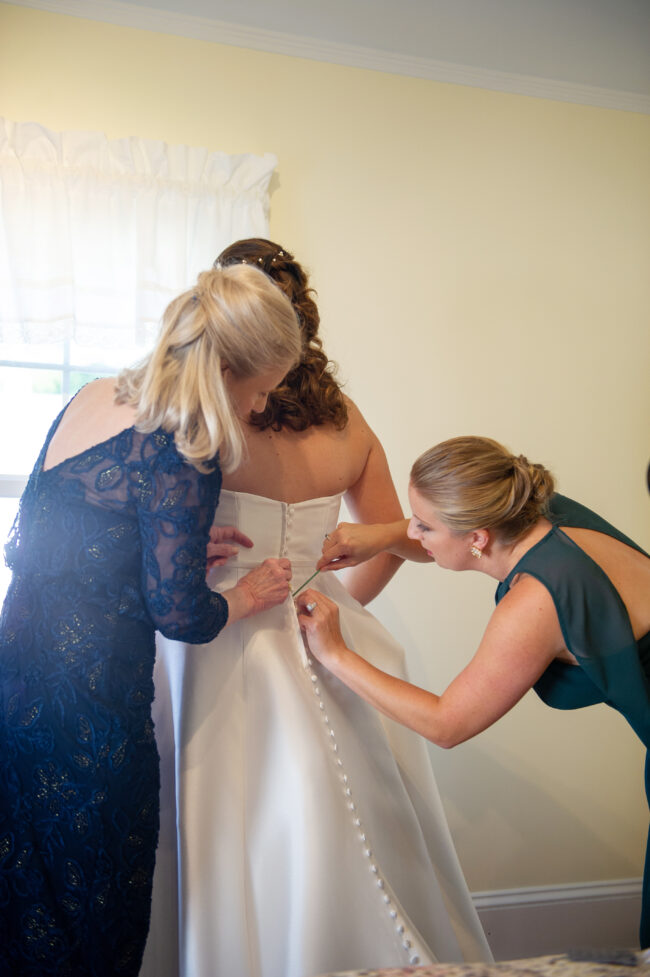 Don't forget the bling!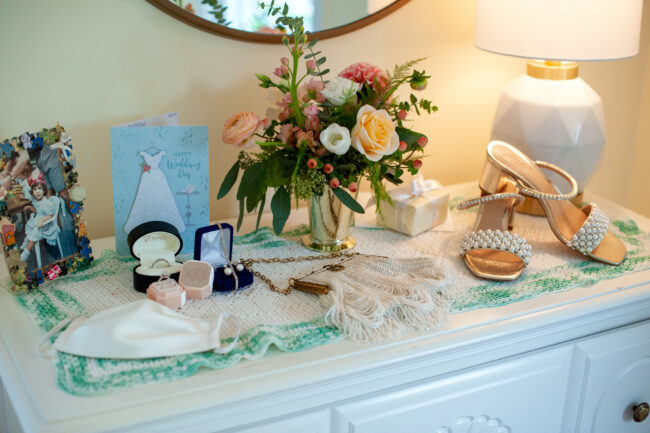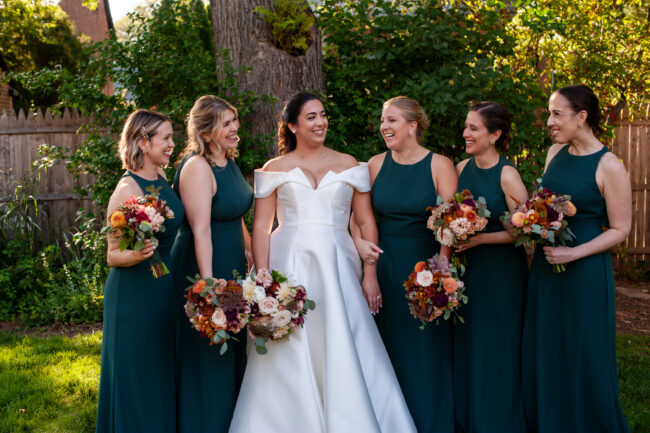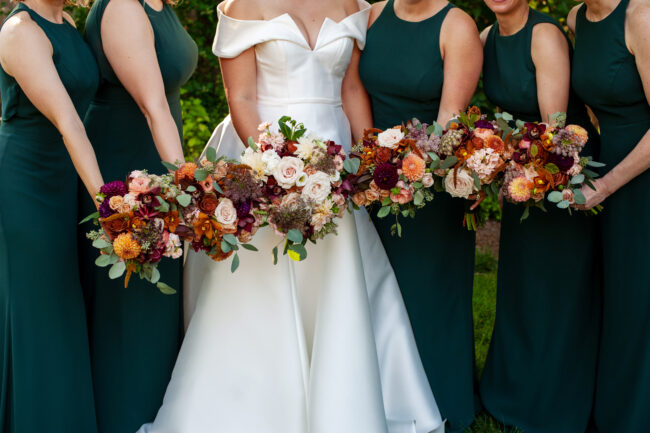 While the bride and her attendants were getting ready at the family home, the groom and his entourage made The Delamar home. Something tells me we'll be seeing more of this great hotel as we read on!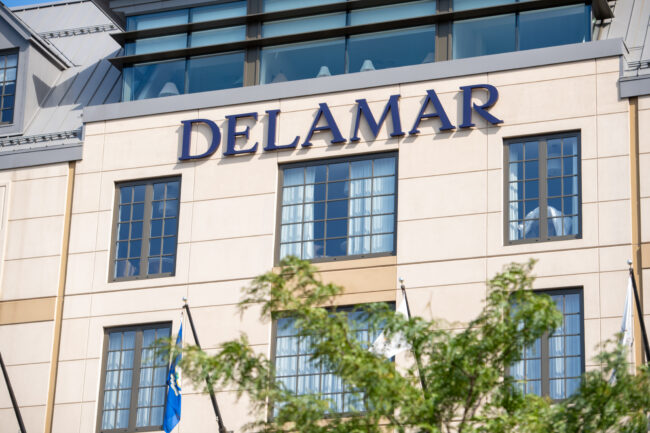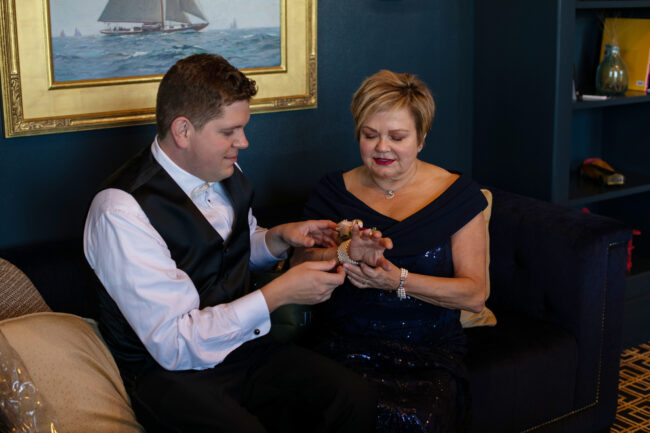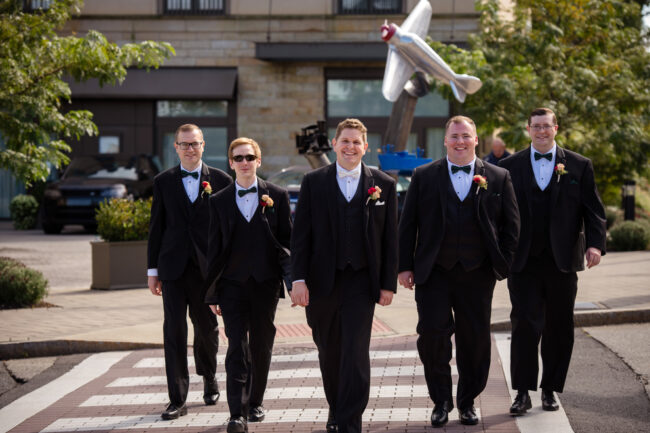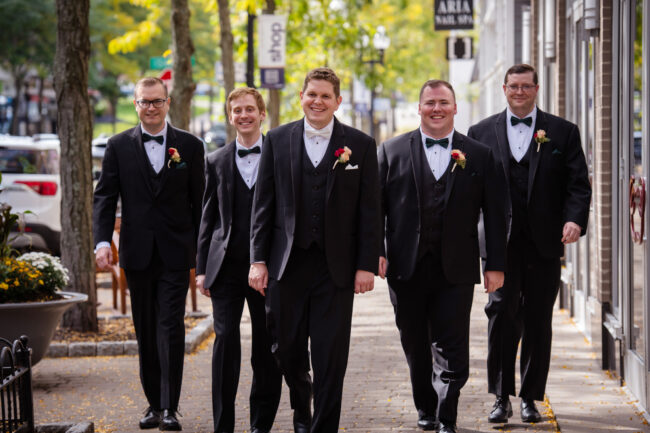 With everyone groomed and polished, it was off to the chapel at Ethel Walker School for the real deal.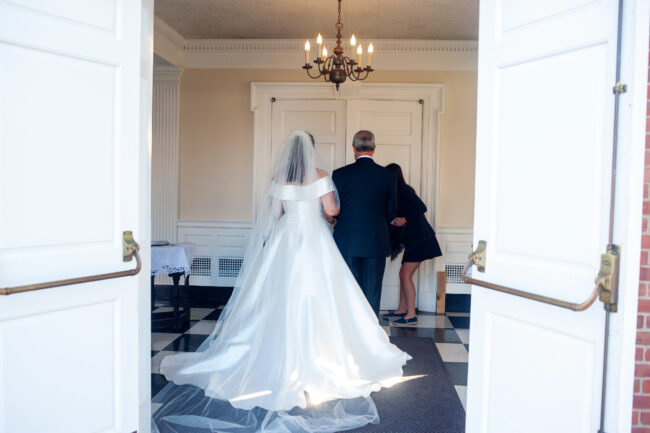 No wedding is complete without the rings, ably provided by the cutest ring bearer ever!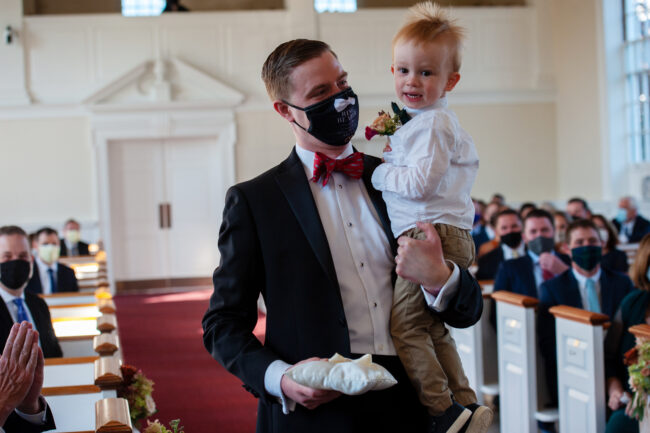 With the hard part out of the way, now everyone could let their hair down and get ready for a party!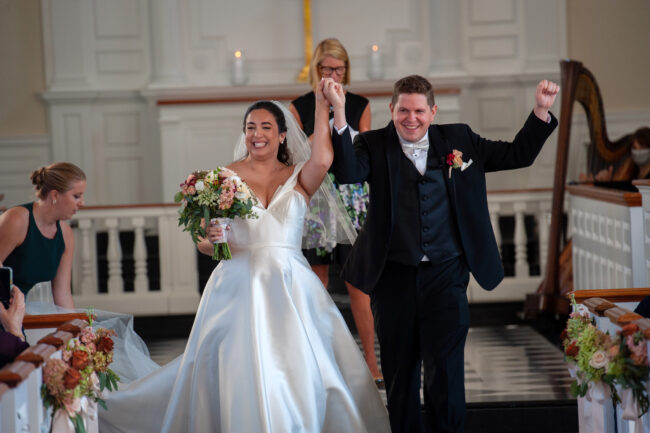 Who needs rice, when you can have…bubbles!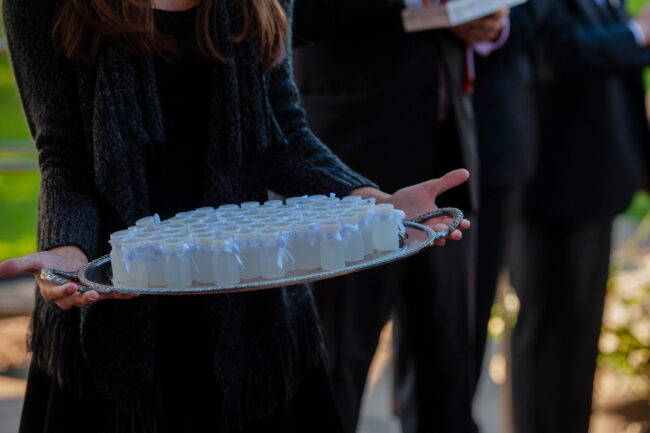 Come on out, you newlyweds!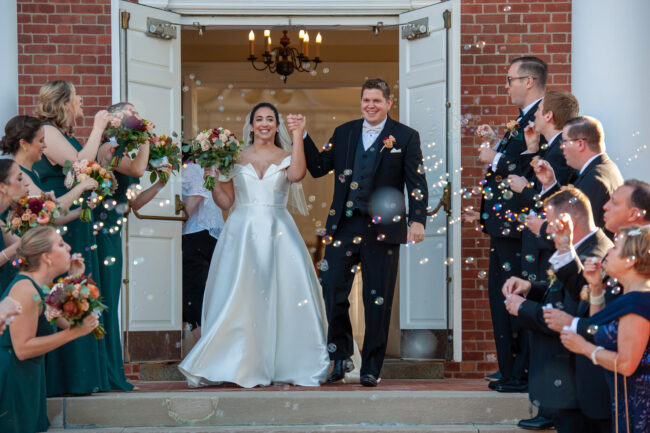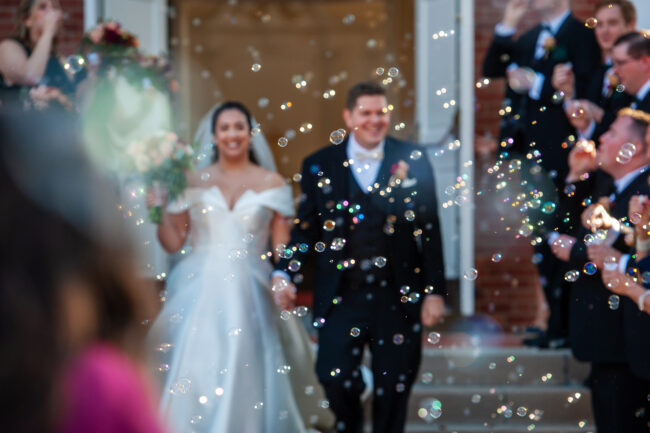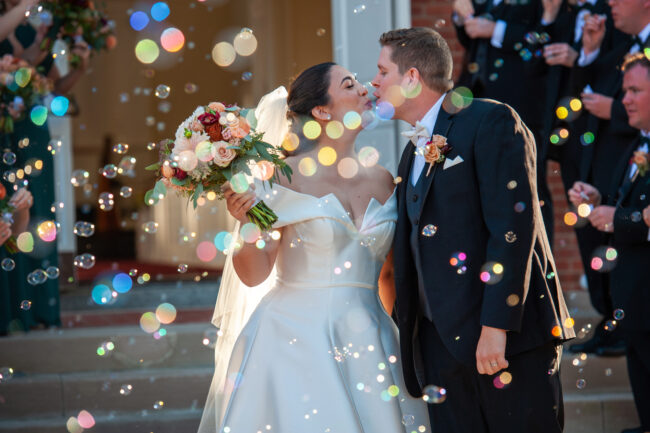 Time for a couple of more intimate moments before heading to the reception.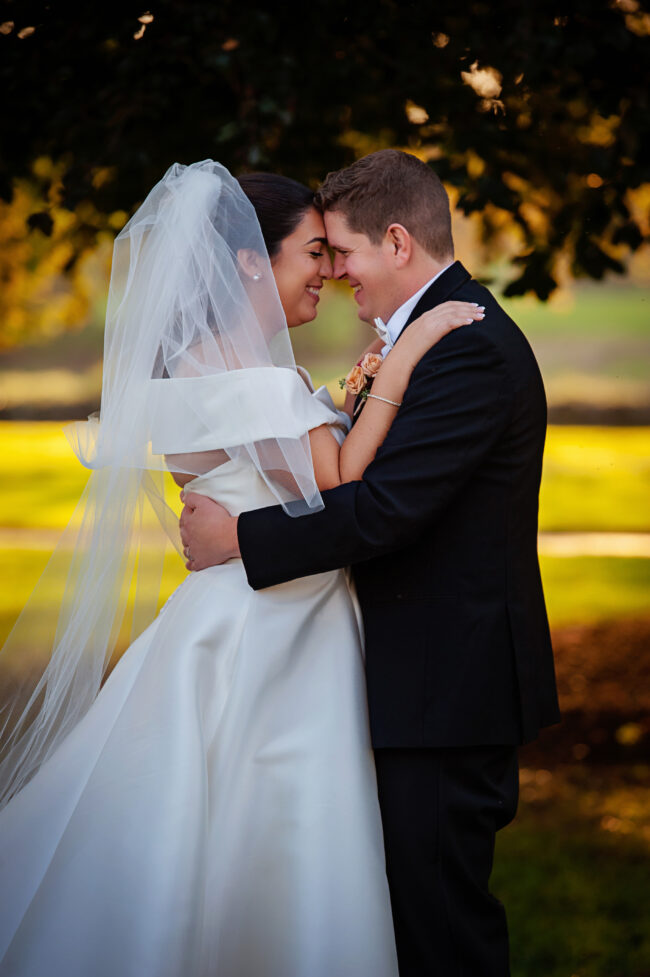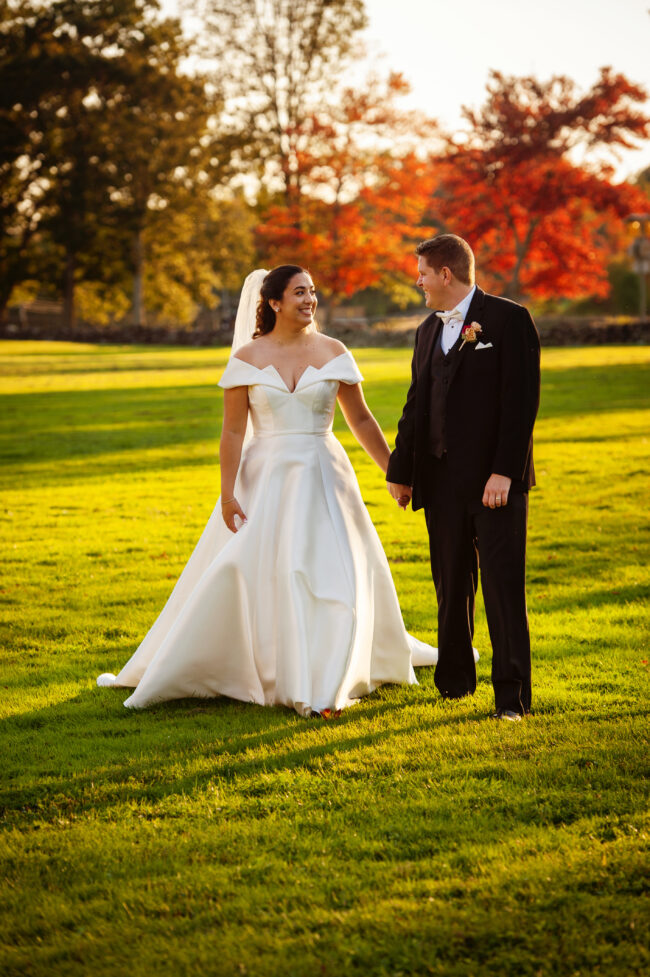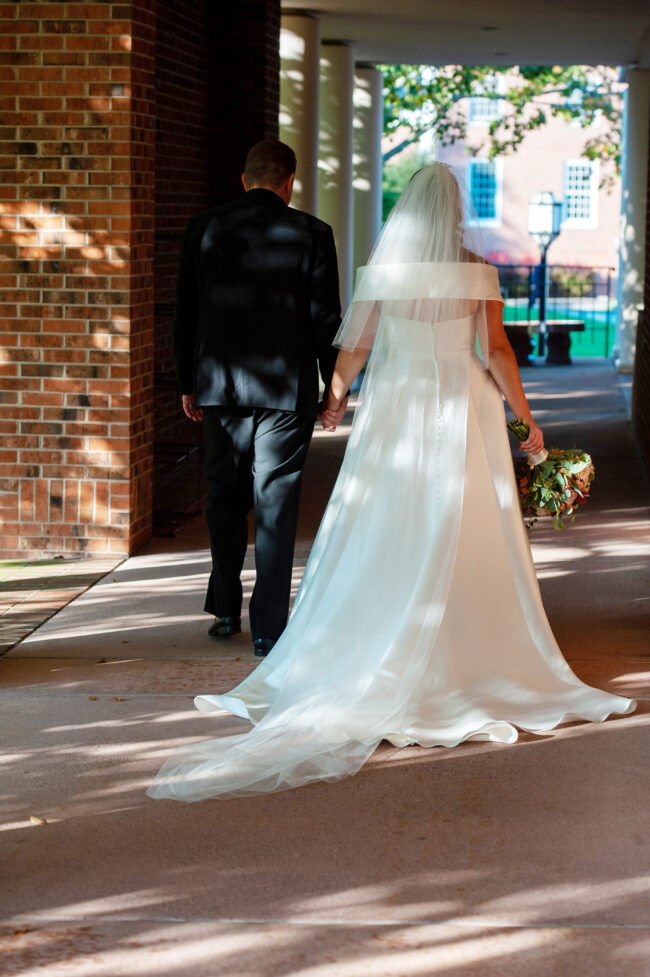 We added a few touches to the wedding venue in anticipation of the guests arriving, including a special table with vintage wedding photos of important people in the bride and groom's lives. There was also a custom-made directional sign to help set the mood.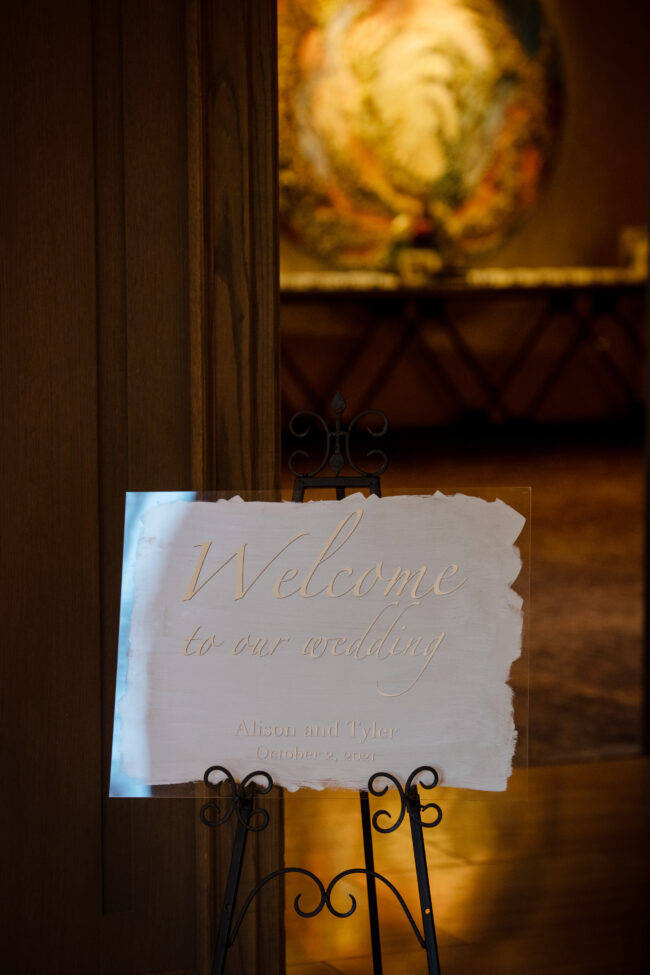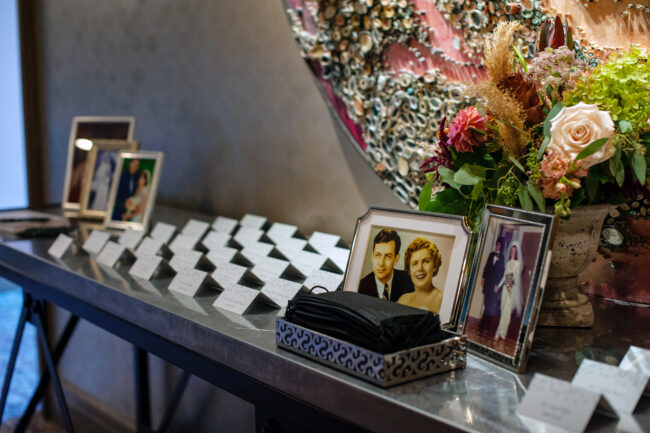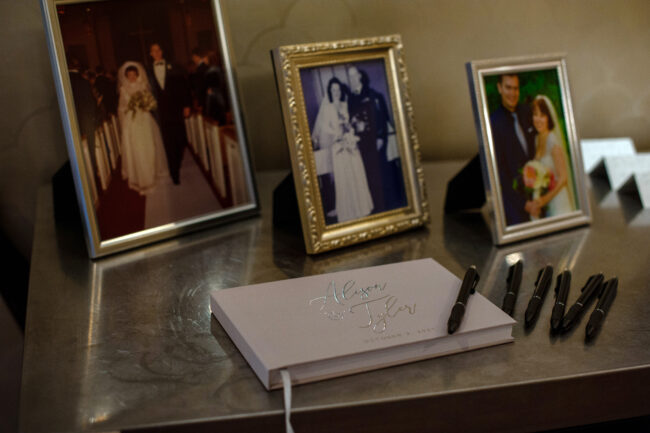 The spectacular wedding cake by Julie Armstrong of LizMar Sweets and abundant florals from Terri Krisavage Weddings and Events, made The Delamar's ballroom sparkle.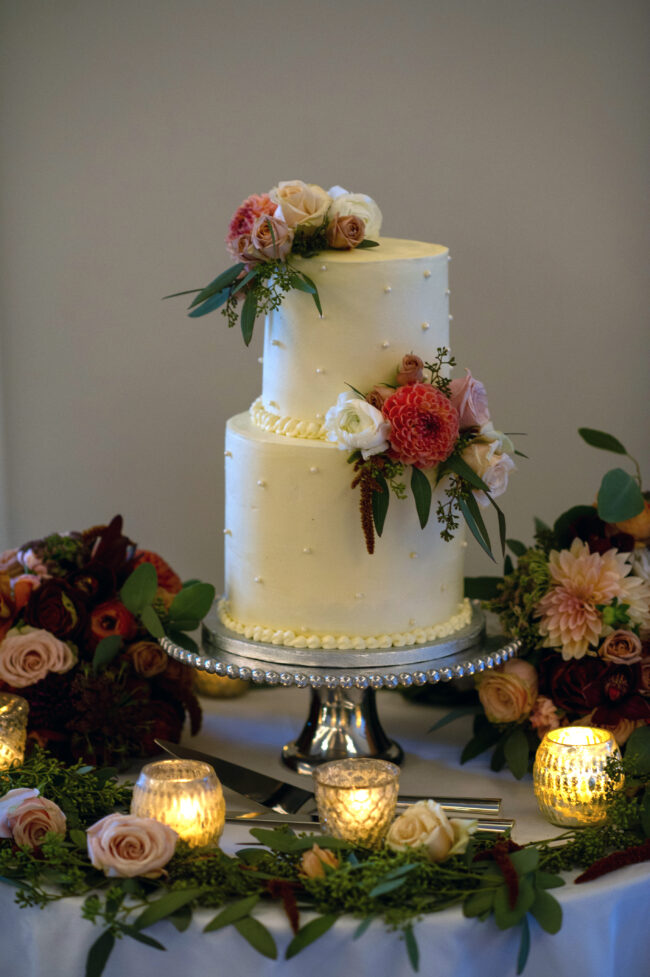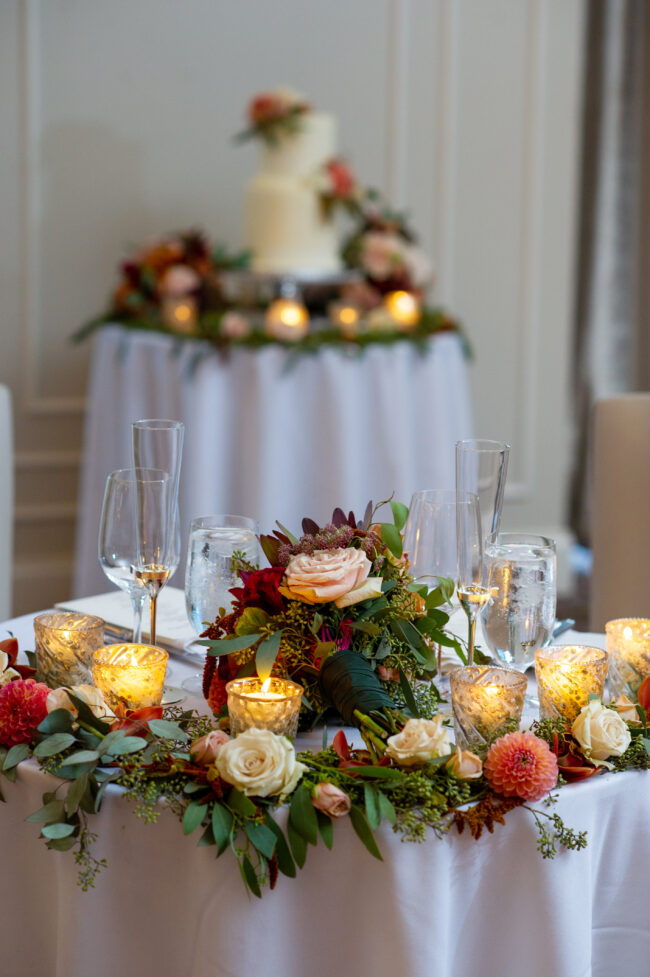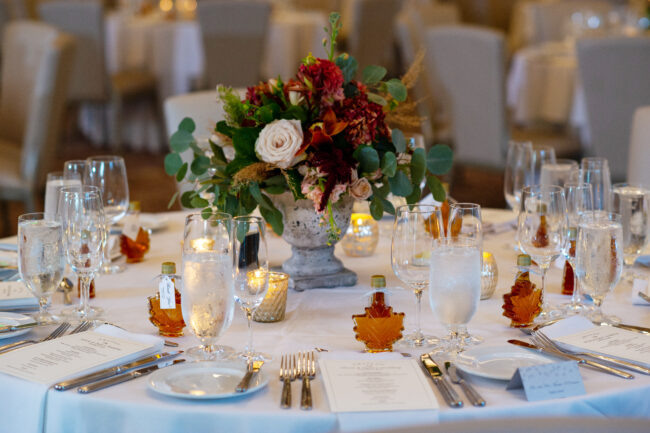 The formal dances were certainly a highlight of a beautiful night.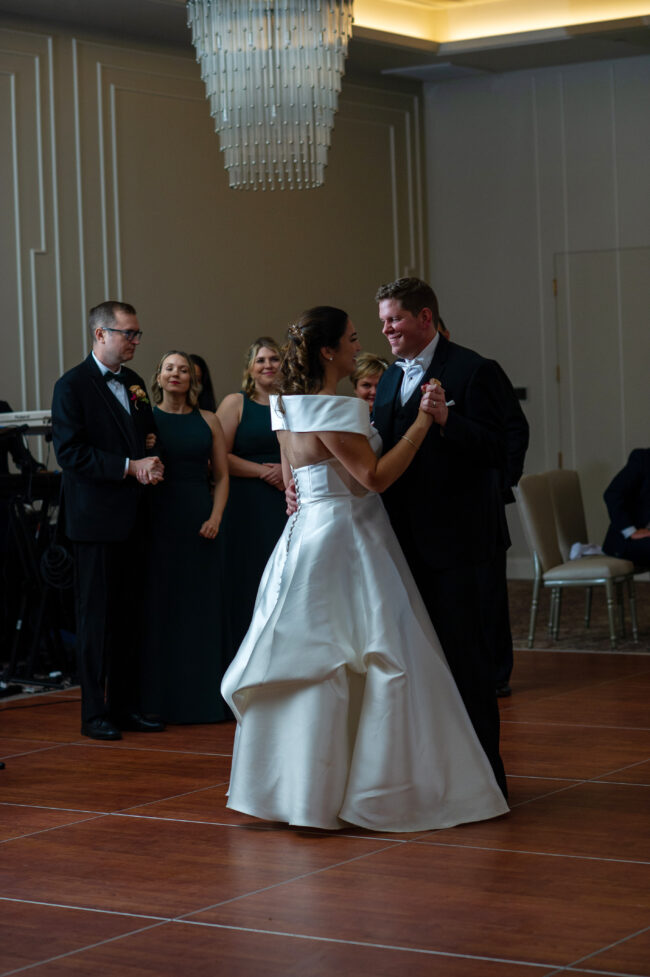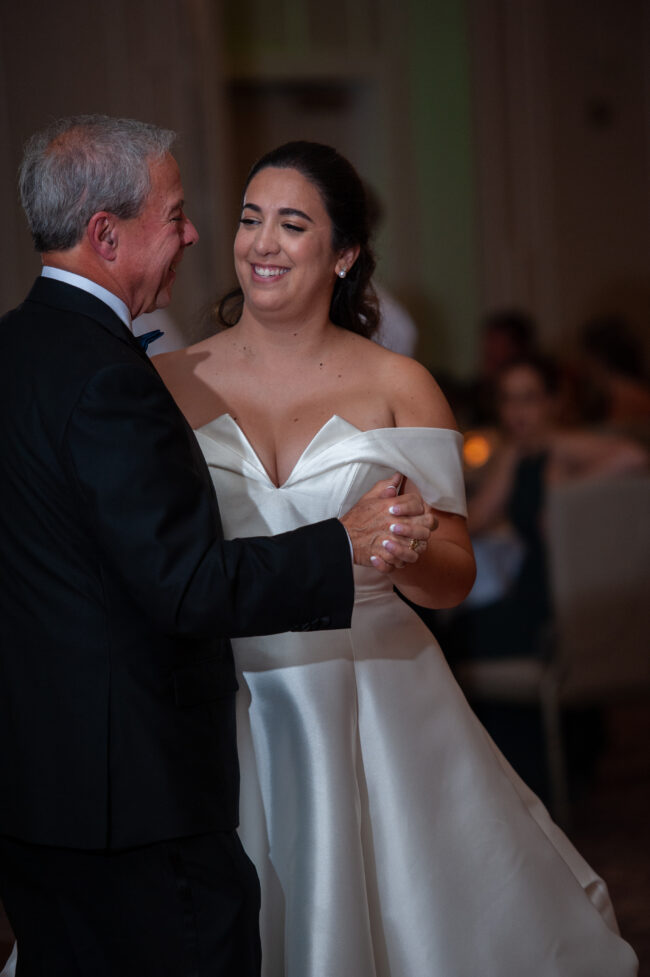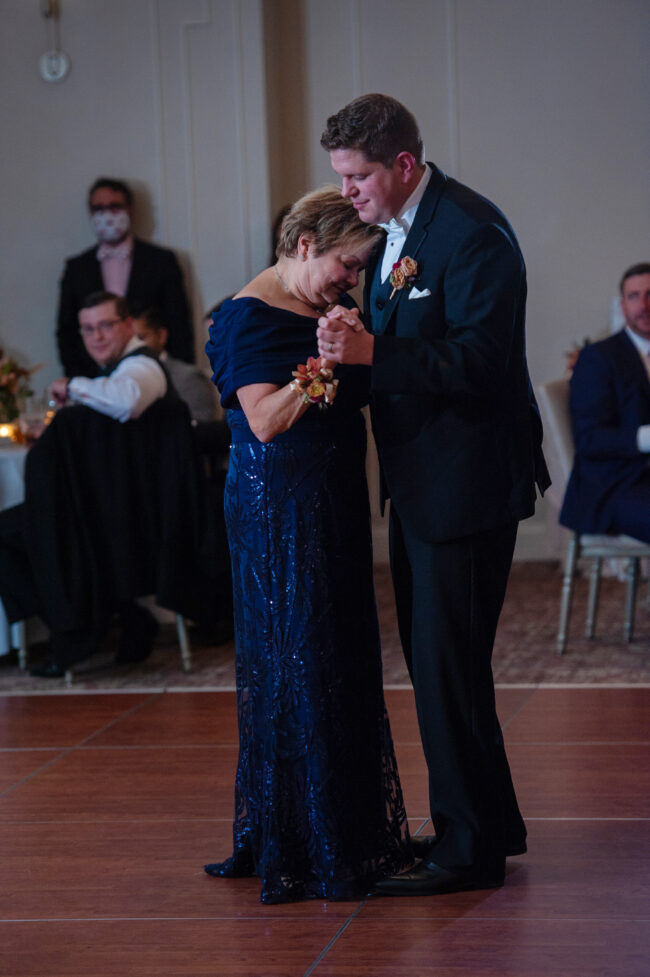 Thank YOU, Alison, Tyler, and your entire families for inviting us to be part of your special day. Your guests are sure to enjoy the maple syrup from Lamothe's Sugar House!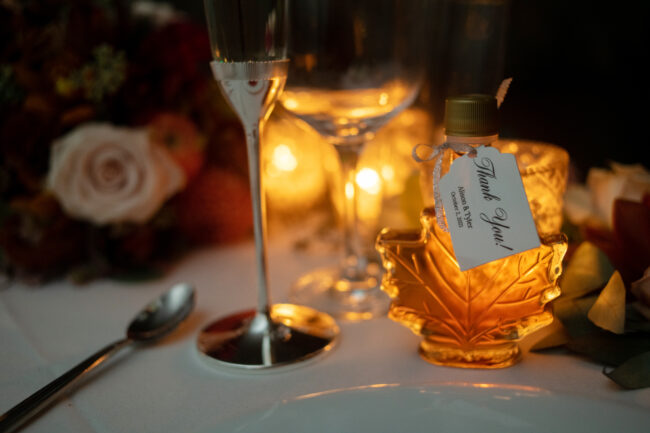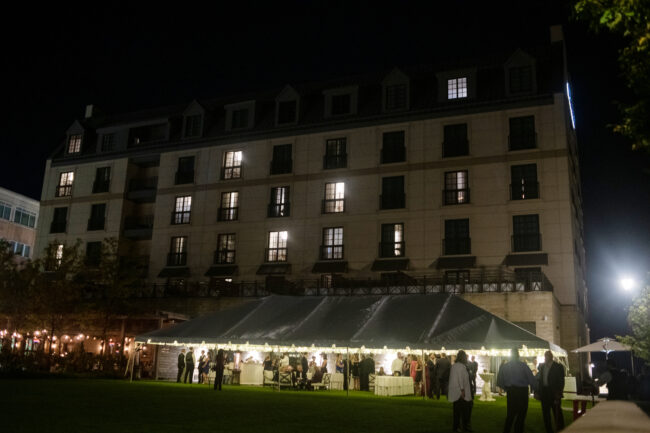 Easy! Done! Enjoy!
Plan-it Vicki is the brainchild of Vicki Ross, an experienced Event Planner located in Avon, a suburb of Hartford, Connecticut. Vicki has created wonderful celebrations all over Connecticut, New York, and Massachusetts. She and her staff provide services for small, intimate dinner parties as well as weddings, and bar and bat mitzvahs.
For help with your next event contact Plan-it Vicki