What do you get when you mix a fantastic setting with great food, a wonderful family and a composed and theatrical mitzvah boy? Well, you wind up with Aidan's Major Motion Mitzvah on the Hudson and what a celebration it was!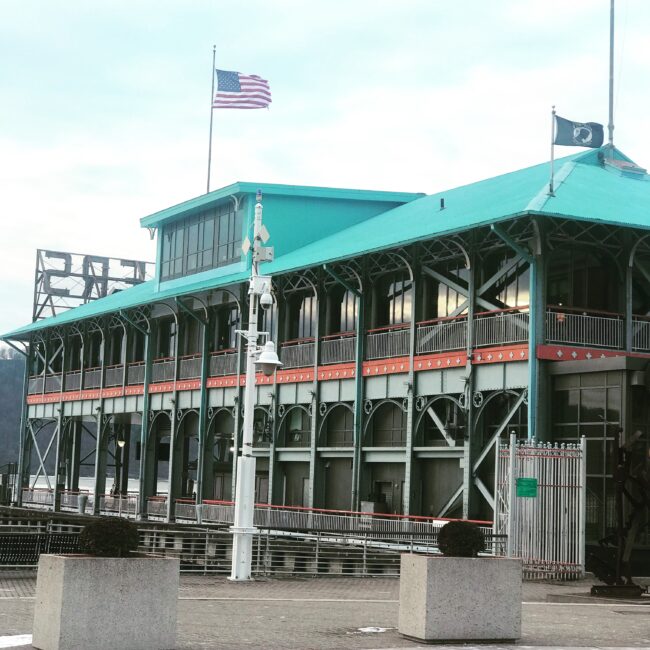 Xaviars x2o on the Hudson was the setting for a truly magical afternoon celebrating an action movie-loving leading man on the occasion of his becoming a Bar Mitzvah. When guests arrived they were greeted by a giant movie poster-sized banner letting them know they were in for an afternoon of high-end production and that they had a ticket to the closed set.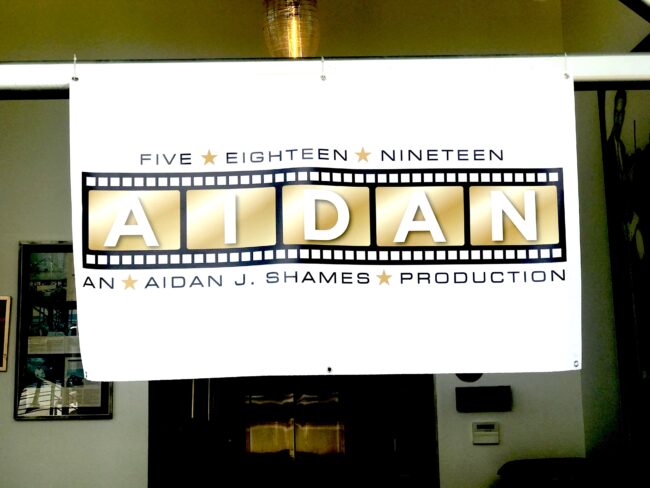 Escort cards were in the form of a giant movie tickets and guests were sat at tables named after some the guest of honor's favorite films.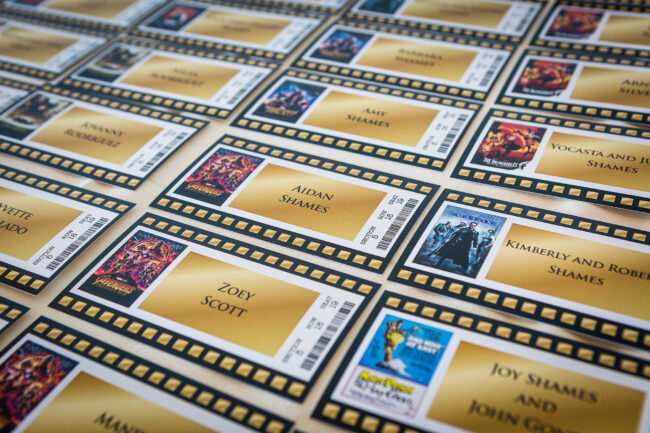 For cocktail hour young adults hung out in the top floor VIP lounge, playing games and eating appetizers, including, of course, theater popcorn…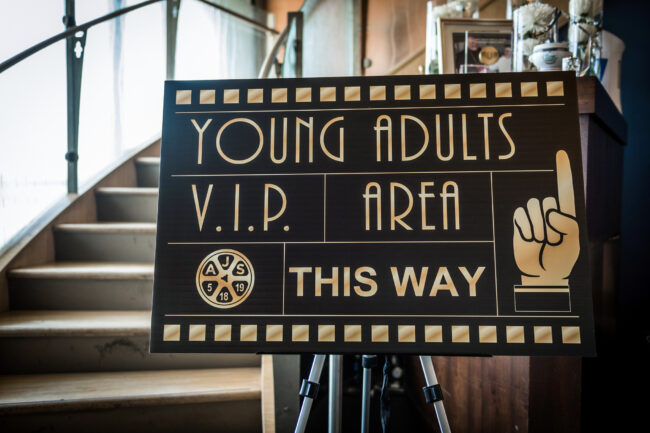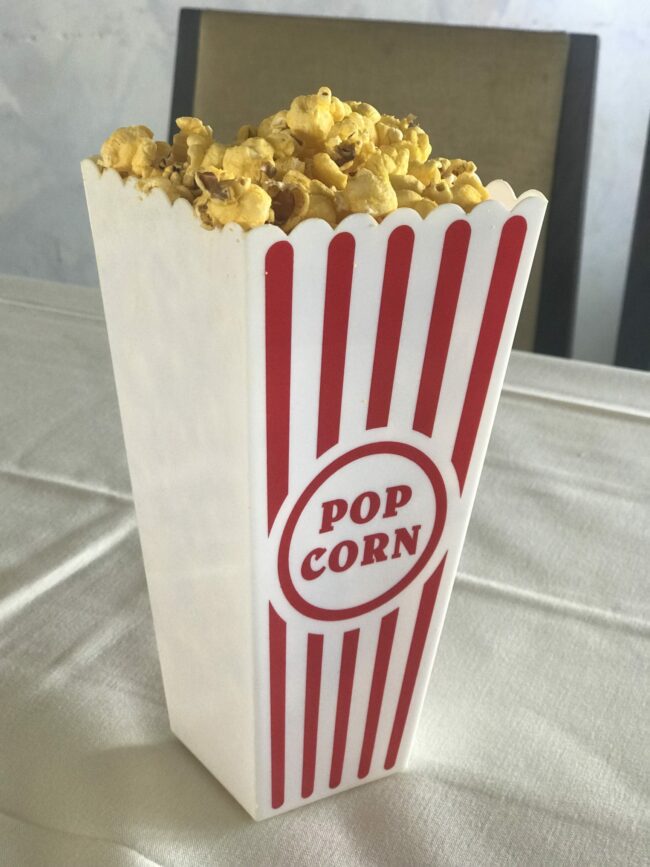 The view of the dining room from above was spectacular!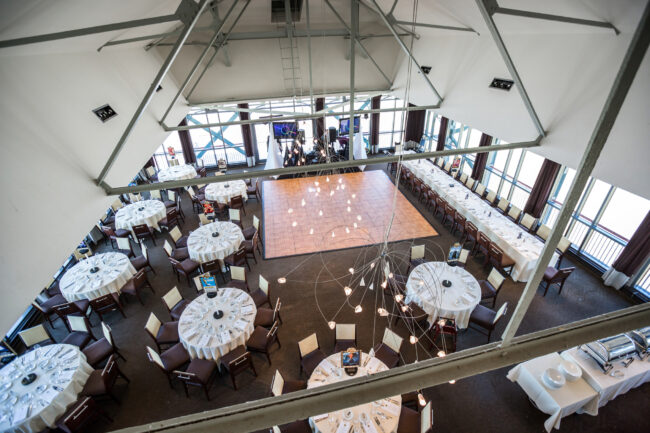 Adult guests got to enjoy some amazing appetizers and cocktails in the main floor bar area.



The venue didn't need much in terms of decor, but we added some special Plan-it Vicki touches along the way.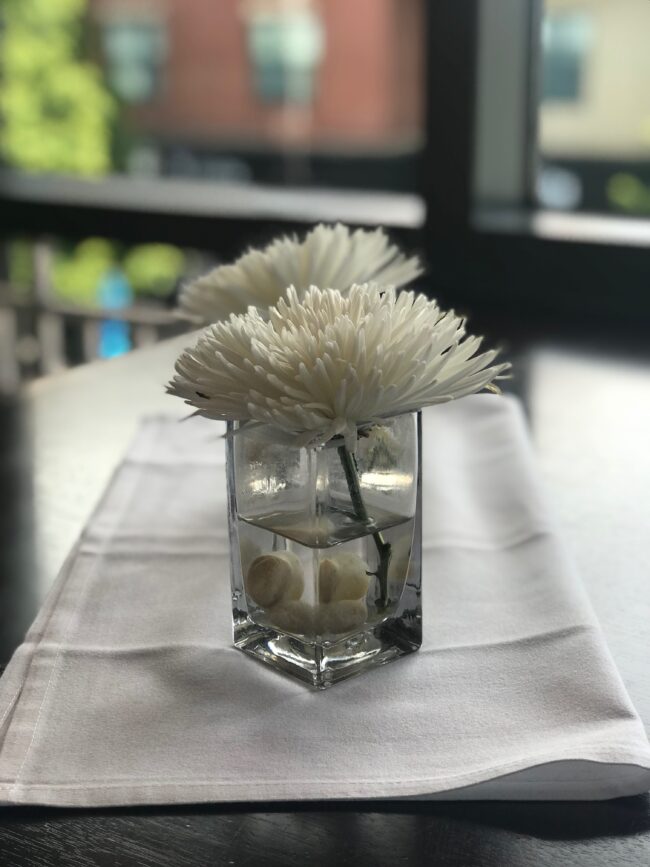 After everyone was fully refreshed and fed, they were invited to the main dining room where the festivities would begin in earnest. As they entered they were encouraged to dropa gift into the movie-themed card box…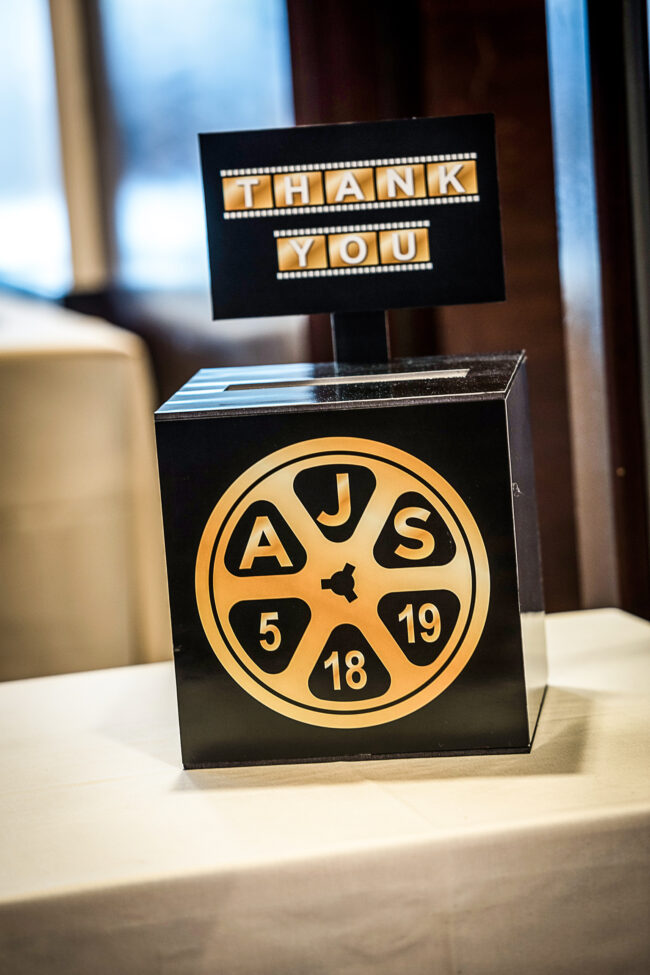 Send a quick message to the mitzvah boy on the giant "A" keepsake…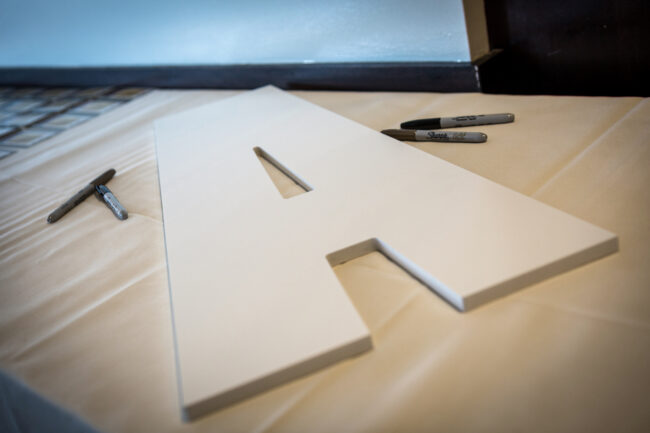 And stop at the step-and-repeat for a quick photo…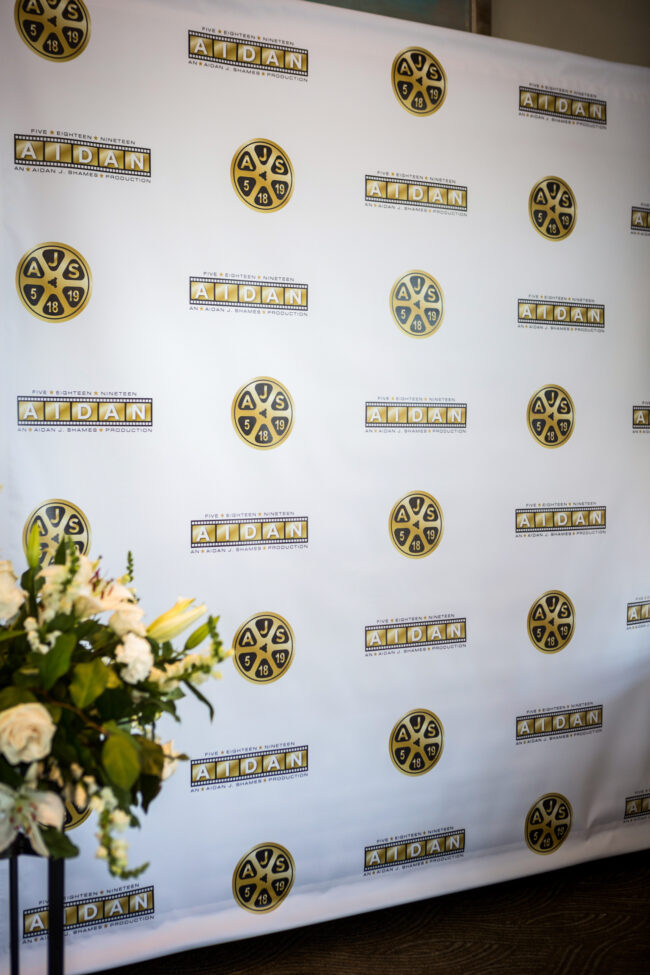 Guests matched their "tickets" with the movie-themed tables, including some of Aidan's favorites: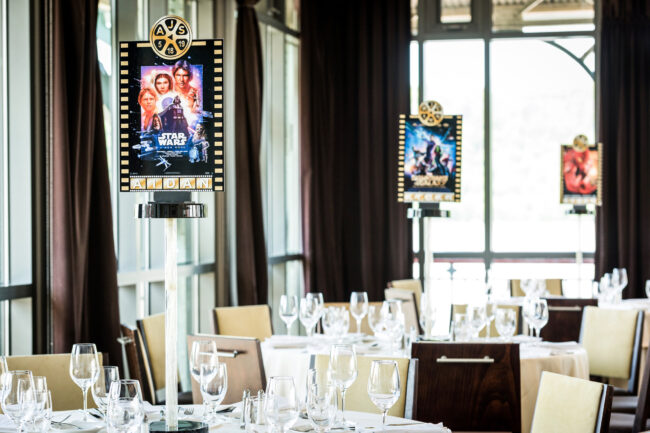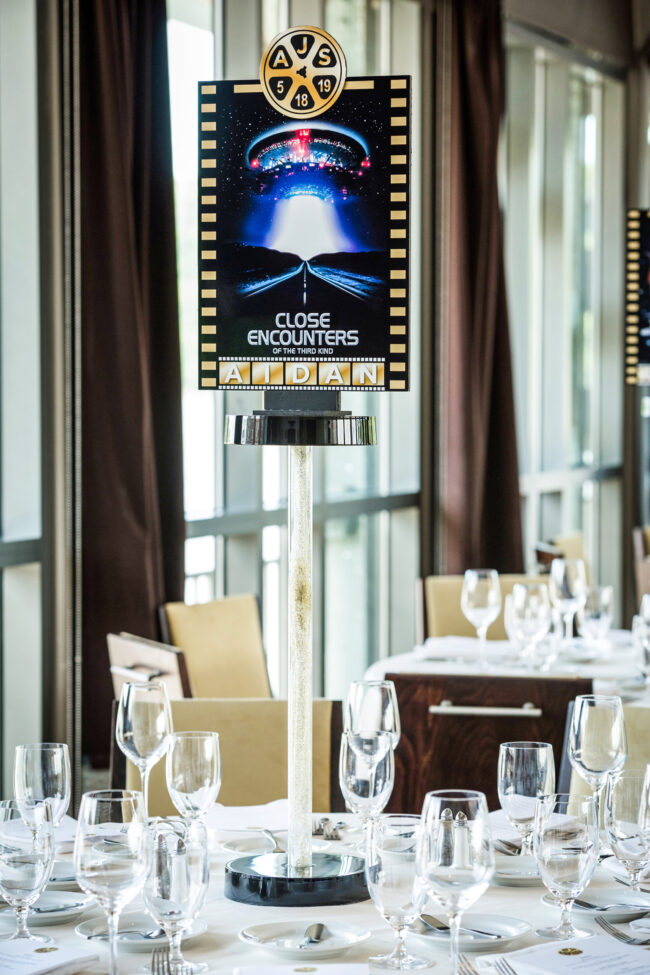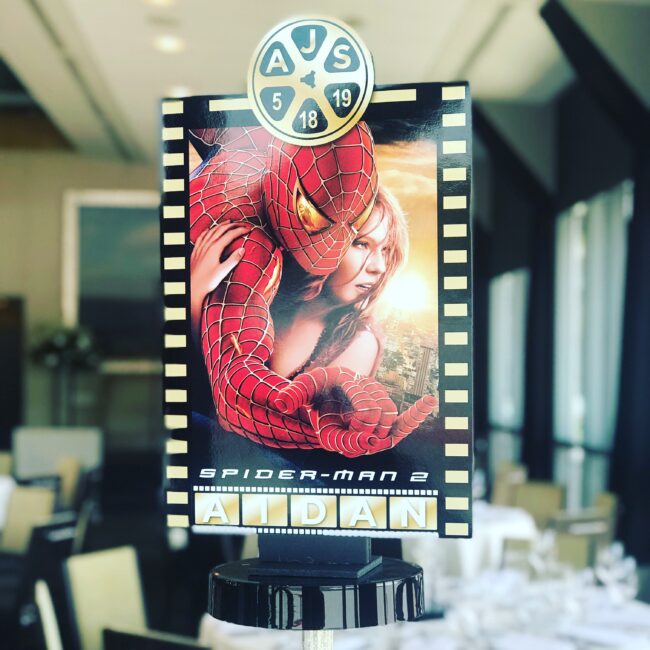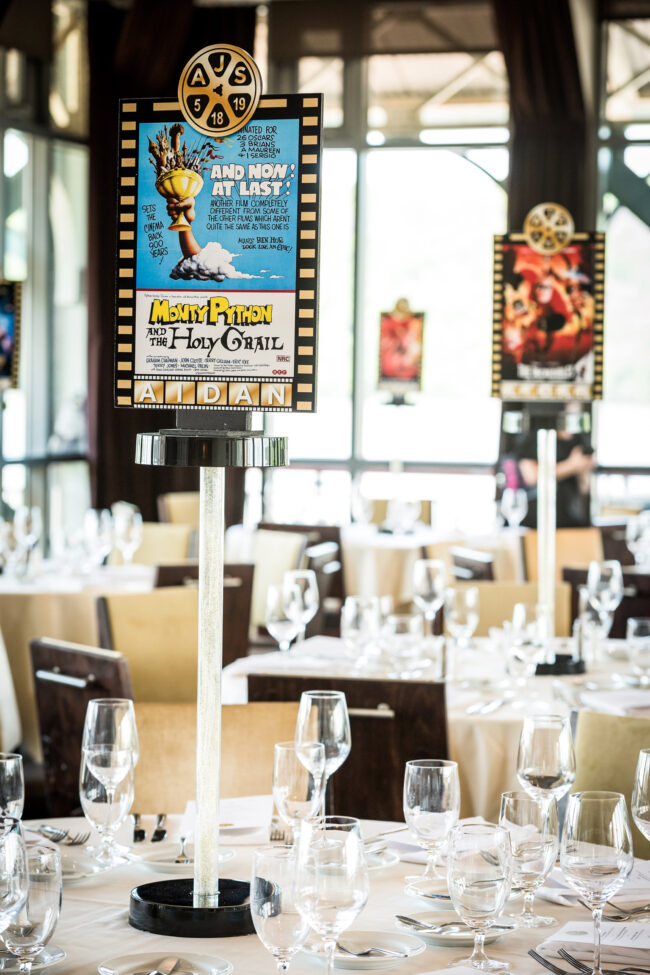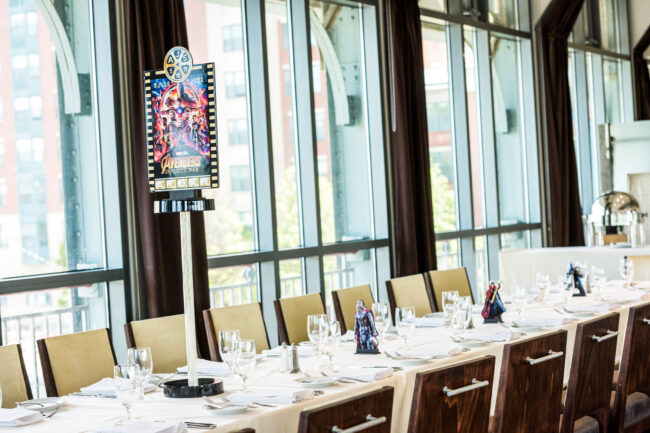 You never know who's going to drop by when they hear about a great party!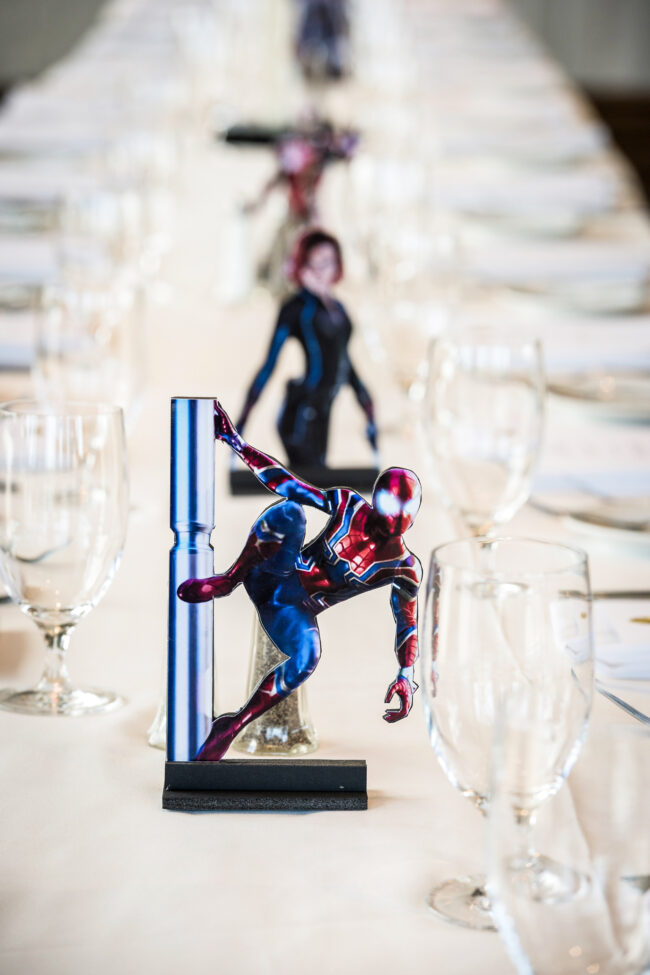 My Spidey-senses tell me the meal is served!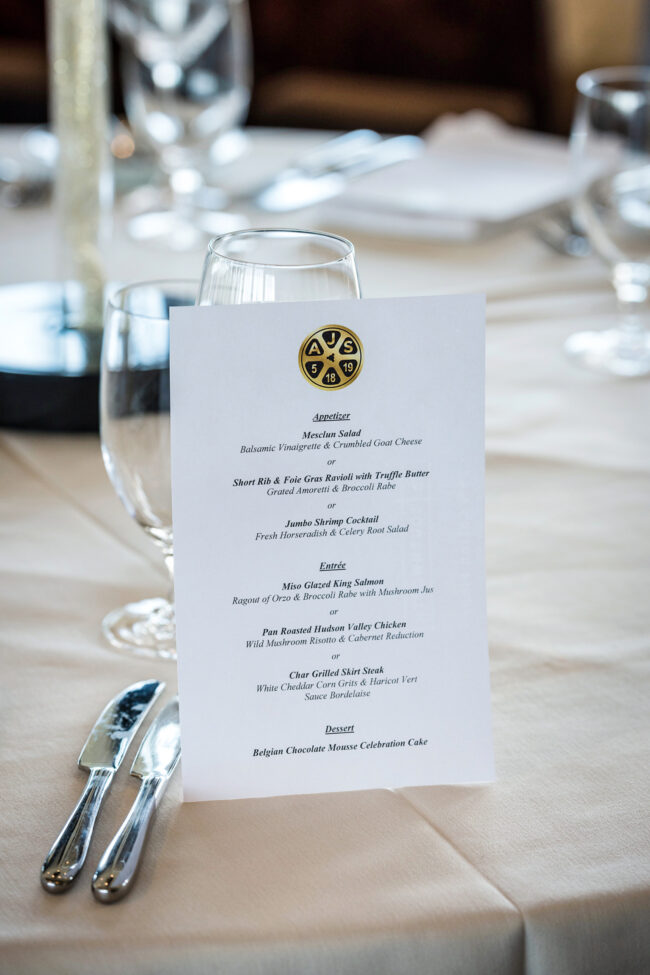 The view of the Hudson River and the city on the horizon from the deck was awe-inspiring…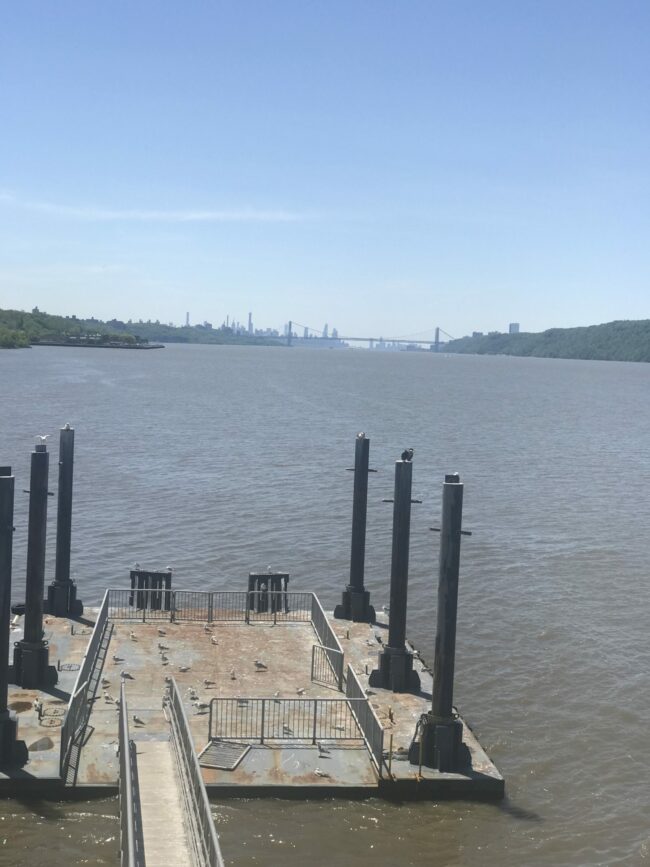 And made a great backdrop for the DJ station inside the dining room.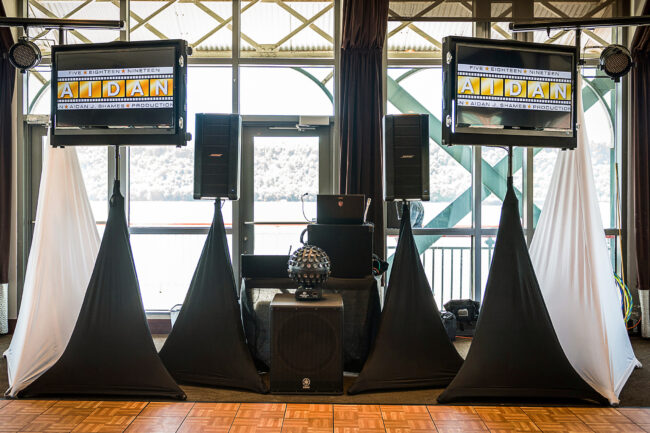 The cake, lovingly decorated by a family friend, made a wonderful and delicious focal point for the candle lighting ceremony.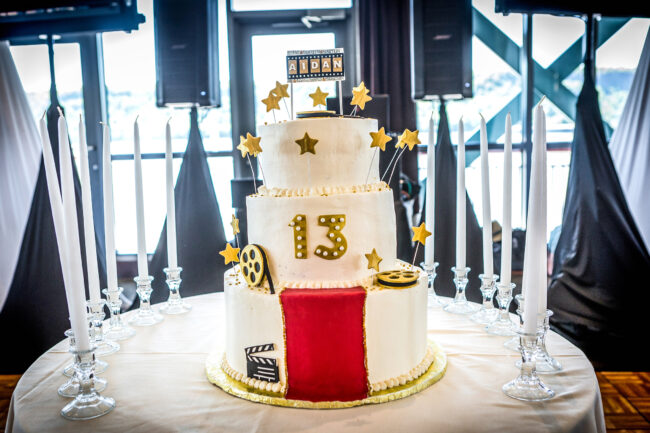 Just in case you needed something sweet for the road, the same friend who decorated the cake made these awesome cookies for guests to take home.|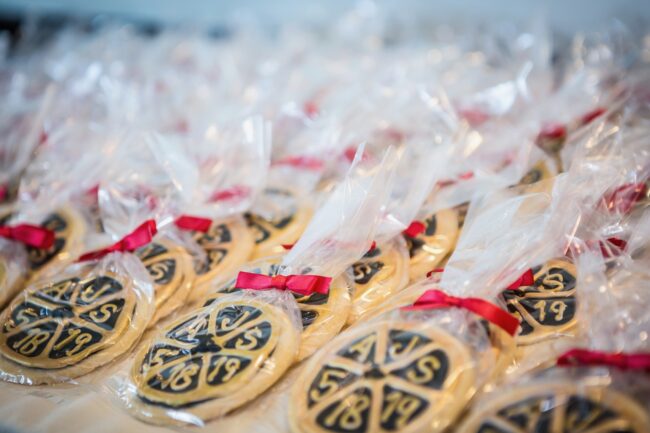 And as a lasting memento of this great occasion, all of Aidan's young family and friends took home this specially-designed t-shirt, complete with movie logo and all.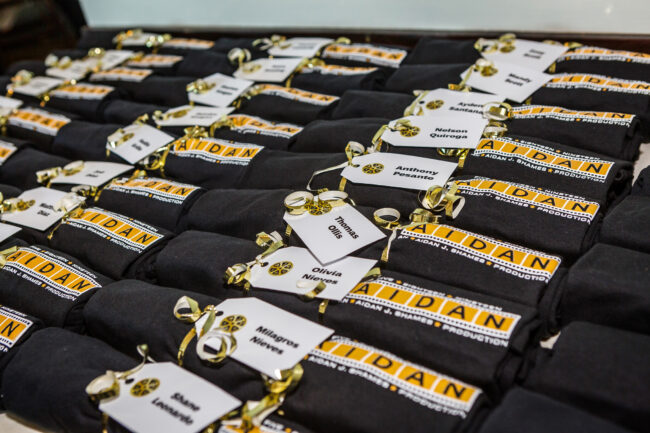 That's a wrap. Mazel Tov Aidan! You did an amazing job! Two thumbs up!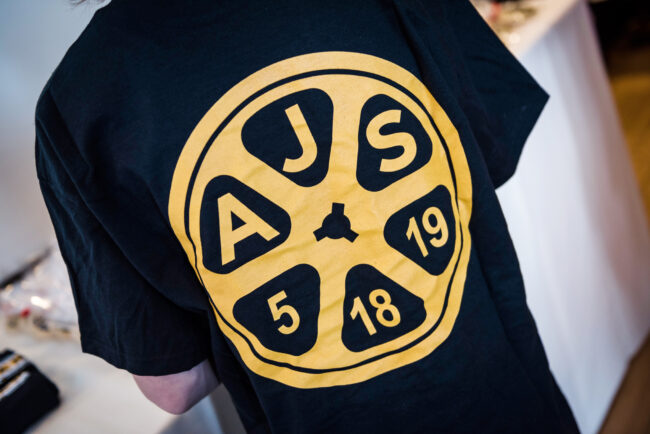 Easy! Done Enjoy!
Plan-it Vicki is the brainchild of Vicki Ross, an experienced Event Planner located in Avon, a suburb of Hartford, Connecticut. Vicki has created wonderful celebrations all over Connecticut, New York, and Massachusetts. She and her staff provide services for small, intimate dinner parties as well as weddings, and bar and bat mitzvahs.
For help with your next event contact Plan-it Vicki