We have done a number of Mitzvahs over the years at The Naismith Basketball Hall of Fame in Springfield, MA. And while it doesn't take much to spice up this wonderful space, we have shown that with the right decor and a few of our special touches, a good mitzvah can become lEGendary!
Cocktail hour featured yummy passed and stationary appetizers from the experts at Max Catering & Events.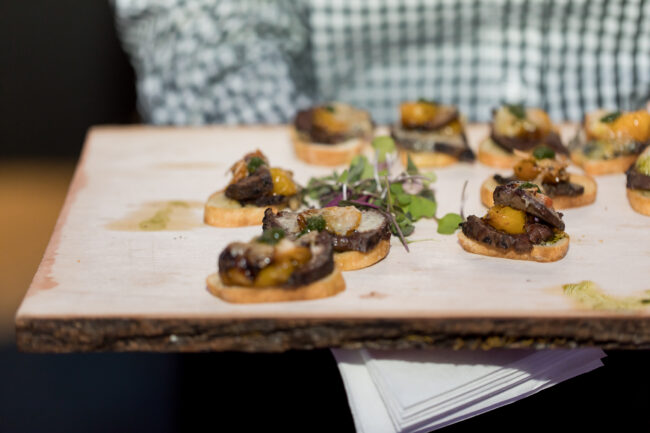 The cocktail tables featured glass vessels filled with all sorts of colorful accouterments, from blue gumballs to wrist bands and even Legos. All were fronted with awesome custom logos.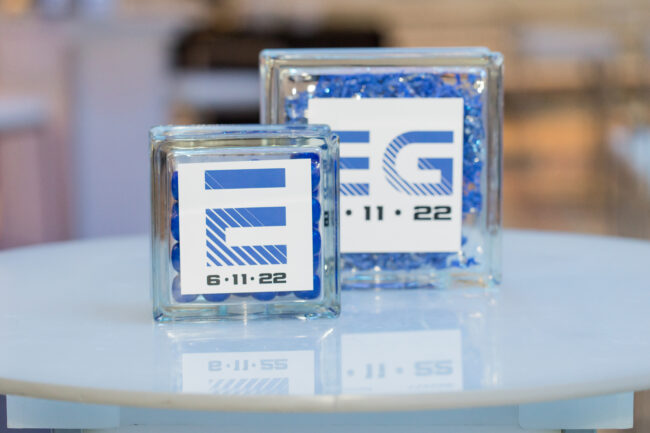 A giant letter E served as the sign-in board that just got more and more colorful as it was filled in.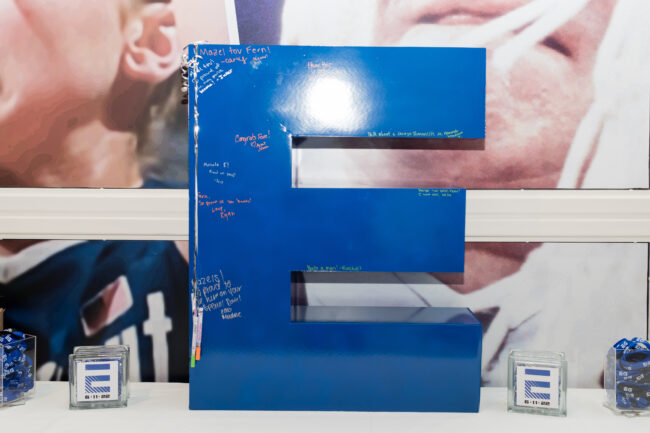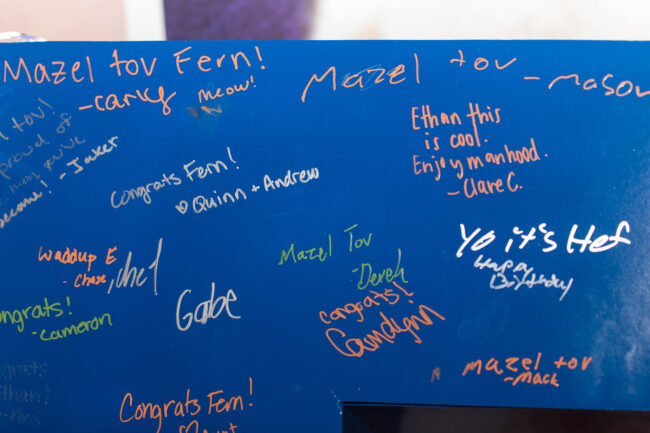 Clings were made from another version of the logo, which leant some color to the great light-up bars provided by ET Events Group.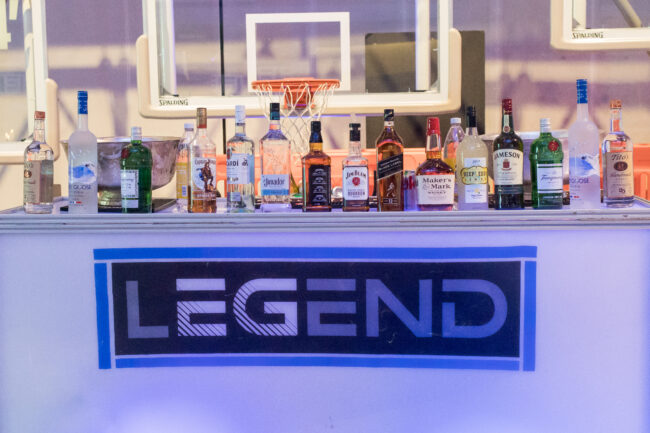 The logos were on full display as the backdrop to this spectacular 3D photo booth from ET Events.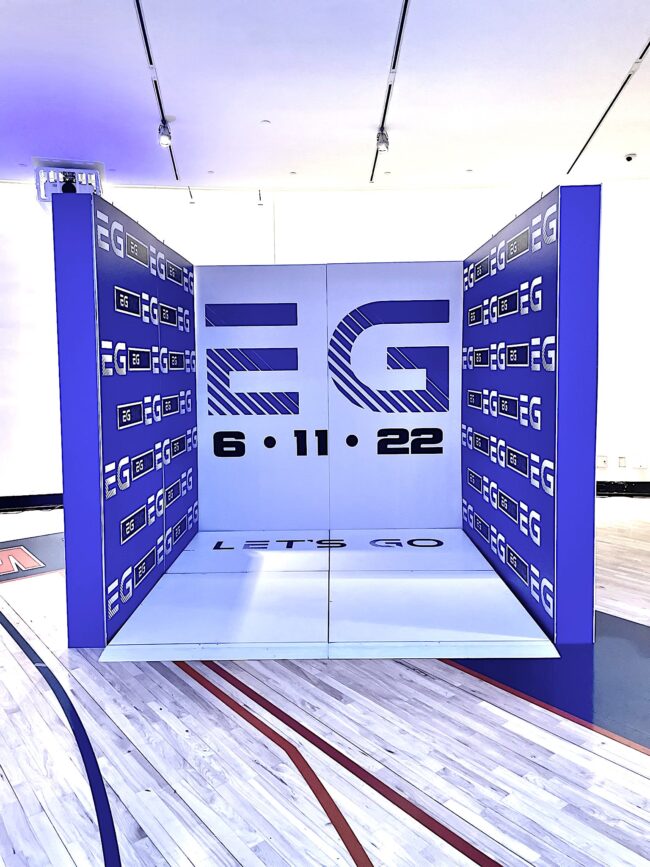 The guest tables featured two amazing and complex centerpieces: one featuring a logo'd lampshade on top of an acrylic stand and the other a grouping of different-sized glass cylinder vases, wrapped with blue wire, filled with water and led lights and set on top of gel beads housed in an acrylic base. There were also multiple blue votives with real candles surrounding each centerpiece. The overall effect was just spectacular!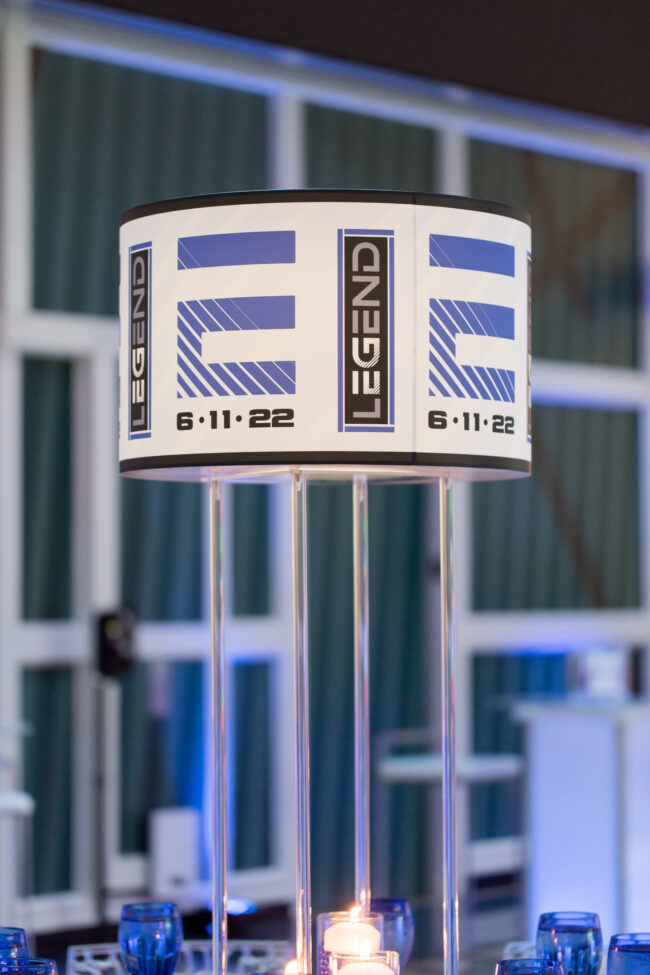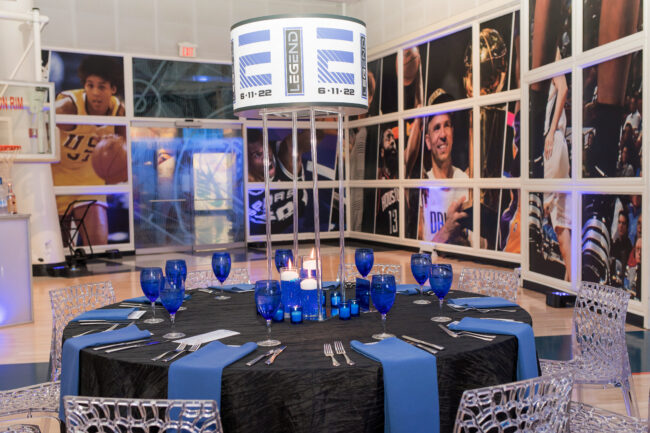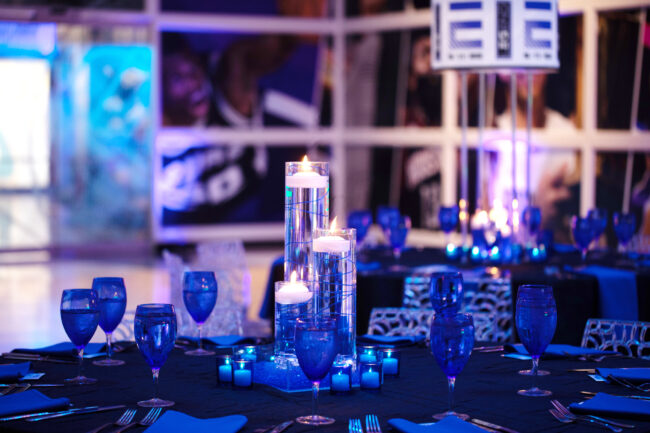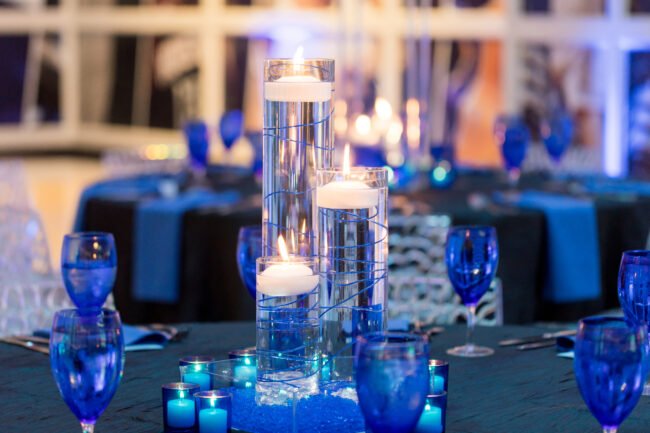 There were the usual mitzvah formalities including a memorable hora, during which, we are happy to report, no one was hurt!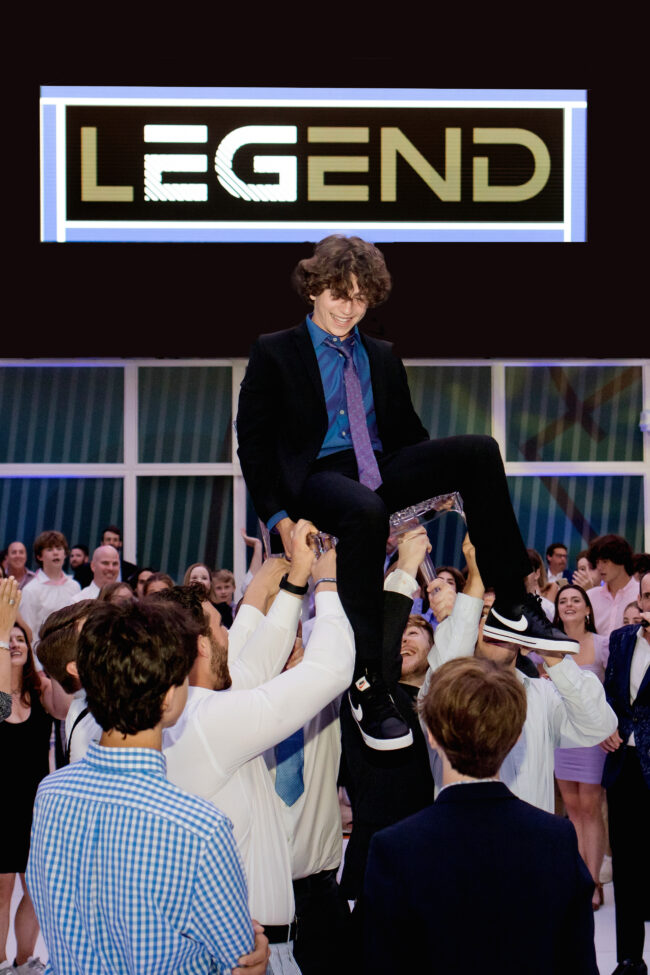 We created this candle lightning piece which made for a very bright light on the evening!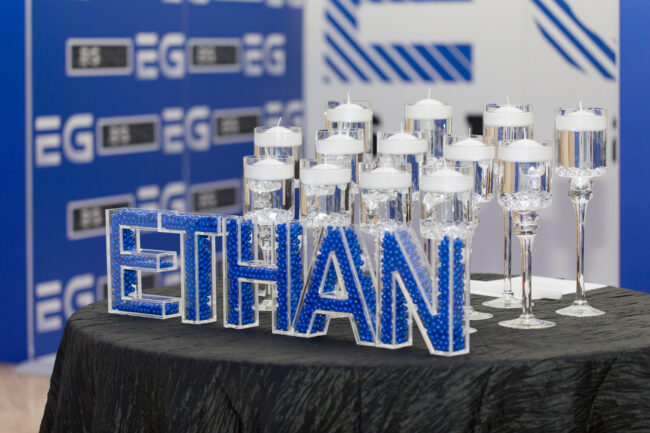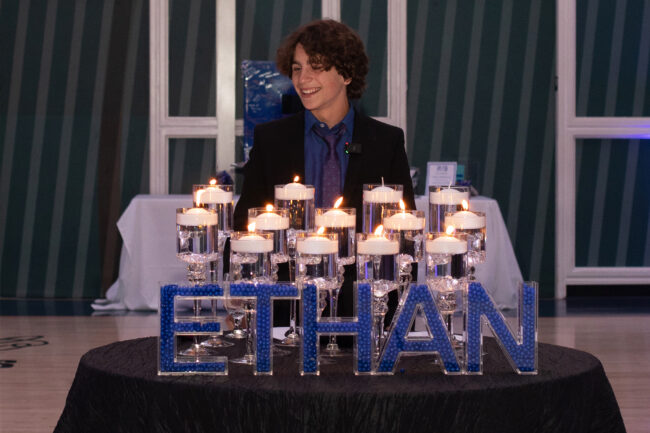 And the montage, created by Reel Video Group, was not your run-of-the-mill PG variety, especially when played on the Hall's giant screen!
Refreshments, with the custom logo, of course, were available throughout the night.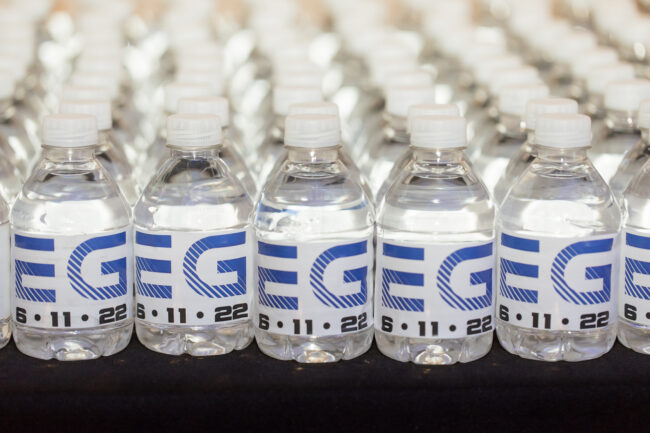 And what party would be complete without multiple flavors of mini milkshakes, topped with homemade donuts — YUM!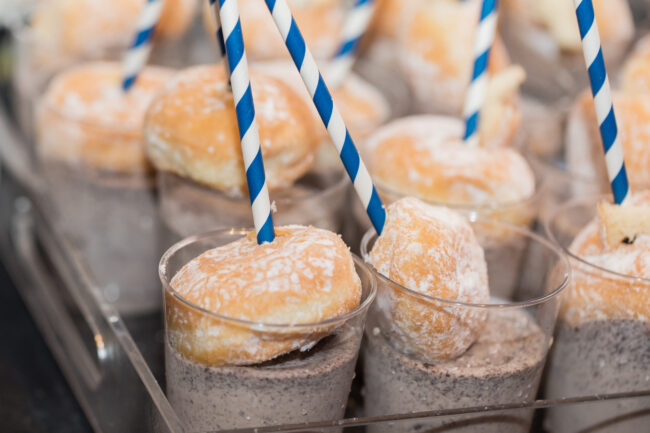 The logo appeared one last time, this time on hoodies which the young adults got to take home.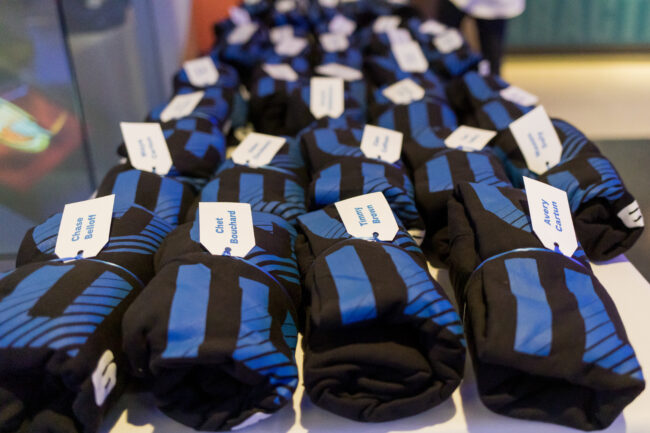 Mazel Tov Ethan! Your bar mitzvah party was truly legendary!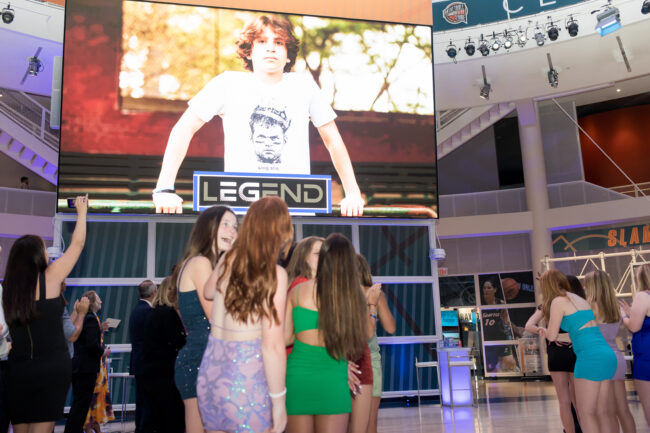 Easy! Done! Enjoy!
Plan-it Vicki is the brainchild of Vicki Ross, an experienced Event Planner located in Avon, a suburb of Hartford, Connecticut. Vicki has created wonderful celebrations all over Connecticut, New York, and Massachusetts. She and her staff provide services for small, intimate dinner parties as well as weddings, and bar and bat mitzvahs.
For help with your next event contact Plan-it Vicki