In my ten years as a party planner, I have planned some spectacular celebrations. This one, held recently at The Delamar West Hartford, will go down as perhaps the prettiest, most fun and delicately detailed party I've had the privilege to coordinate. All photos are credited to the wonderful Shana Sureck Photography. So, where do I begin with Molly's Spectacular Bat Mitzvah Celebration?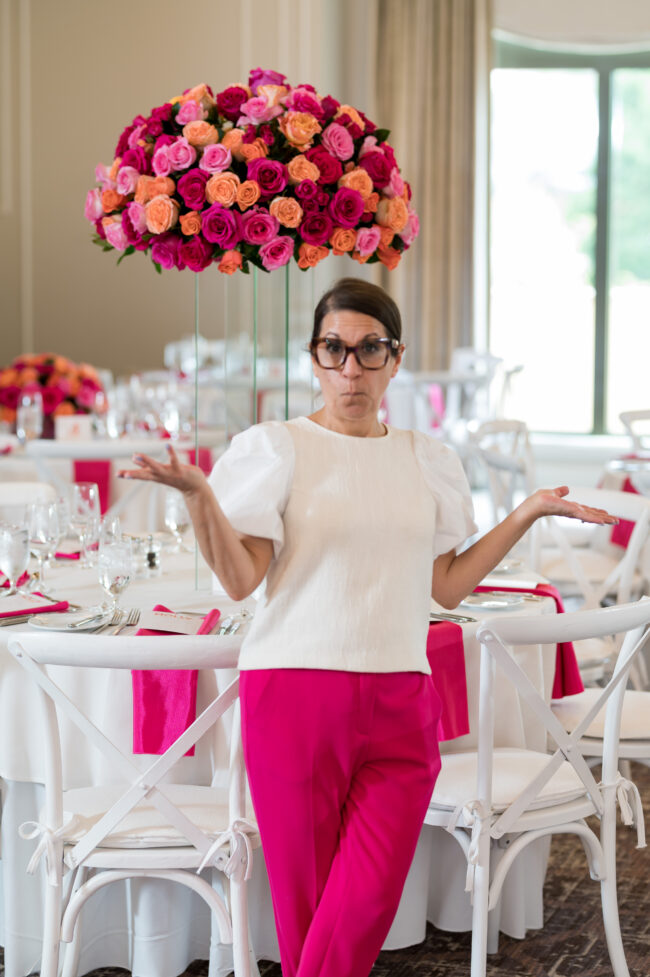 Adults enjoyed cocktail hour on the patio on a beautiful spring day with colorful florals, by
Terri Krisavage Weddings and Events, highlighting equally bright linens.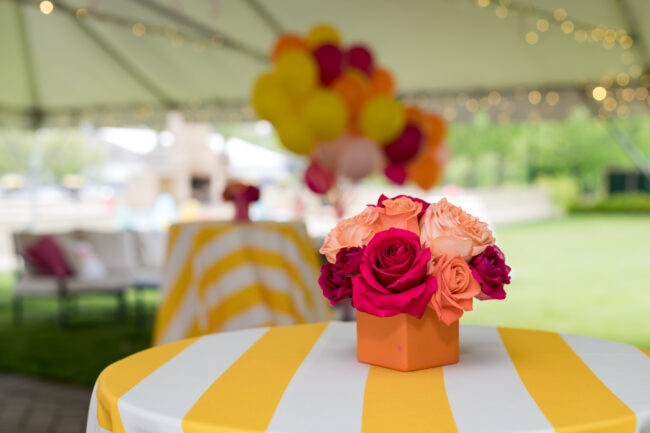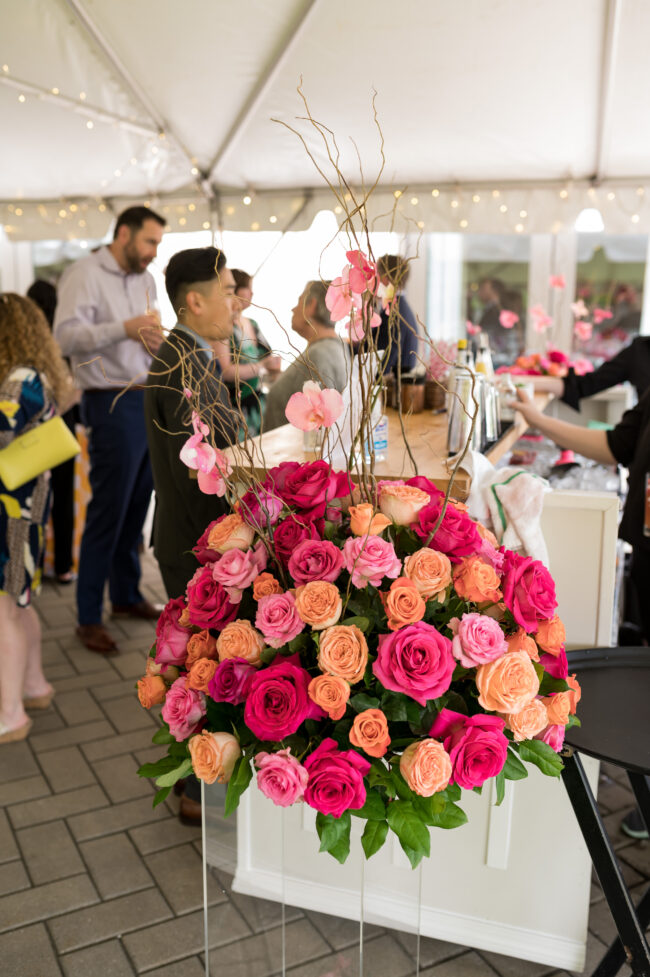 They were encouraged to enjoy Molly's Prickly Rose, a signature cocktail that packed a powerful punch!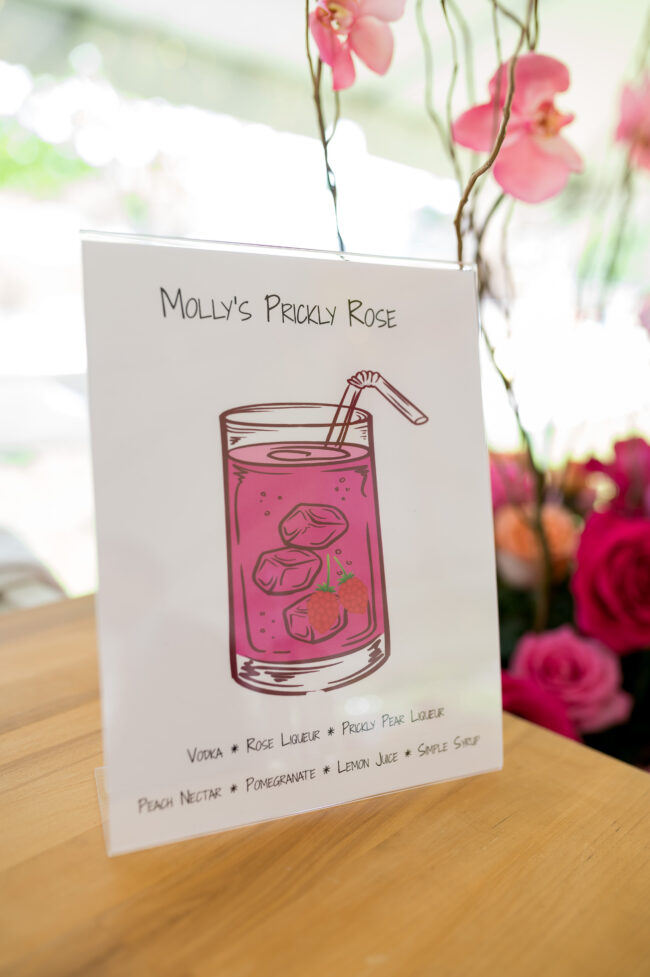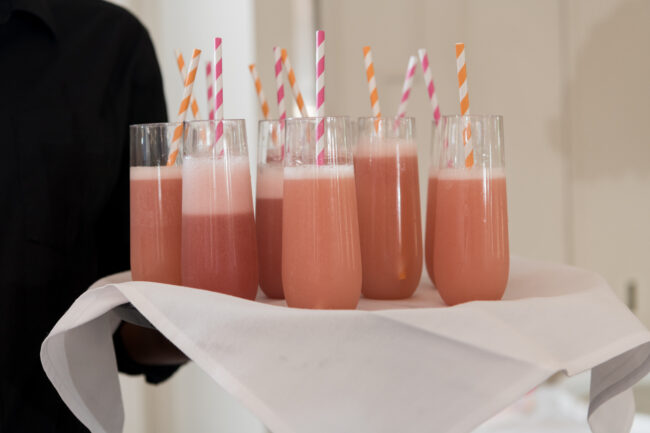 Young adults got to enjoy a non-alcoholic version of their own signature beverage. Yum!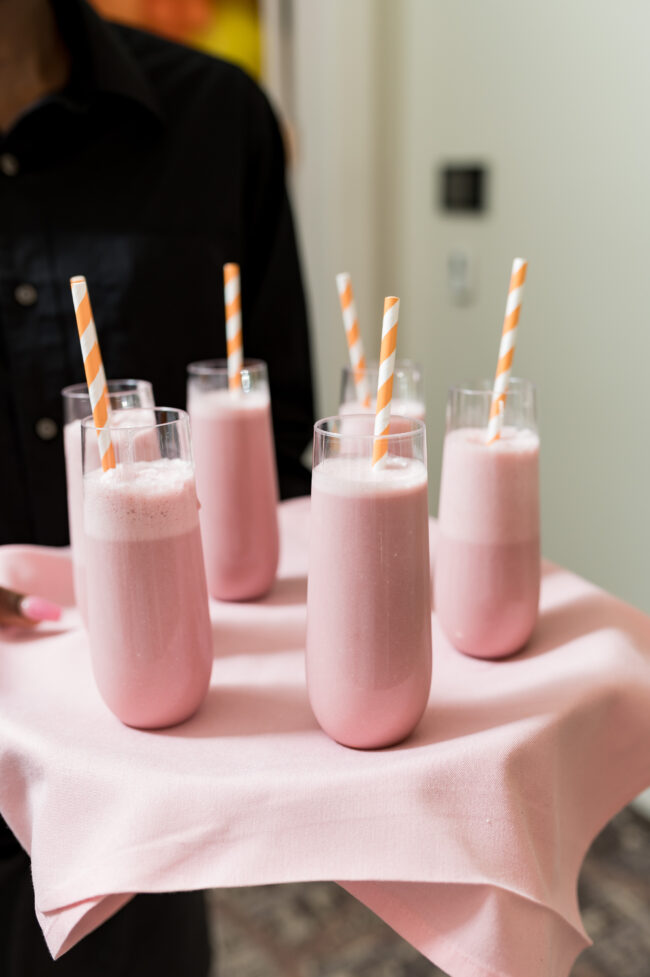 Appetizers were passed in logo'd containers and with similarly adorned napkins.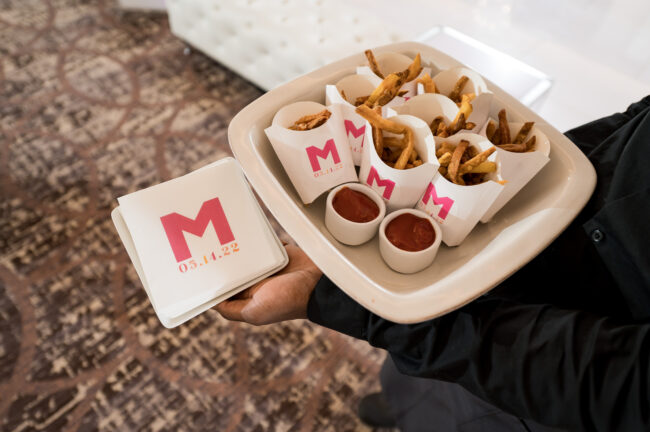 So many choices!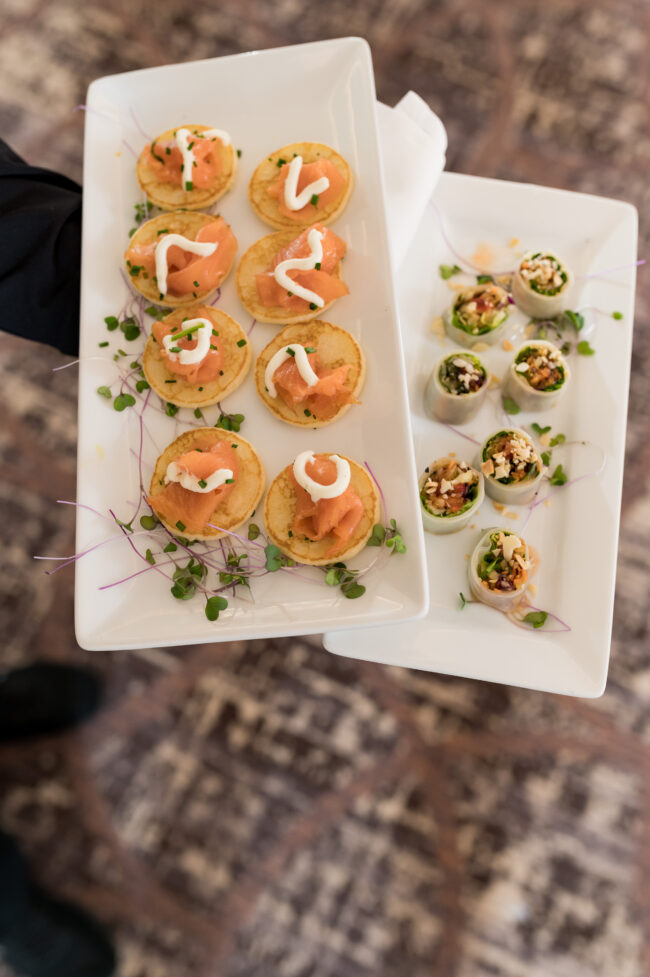 These Sugarfina candy-filled boxes made for tasty and tasteful place cards!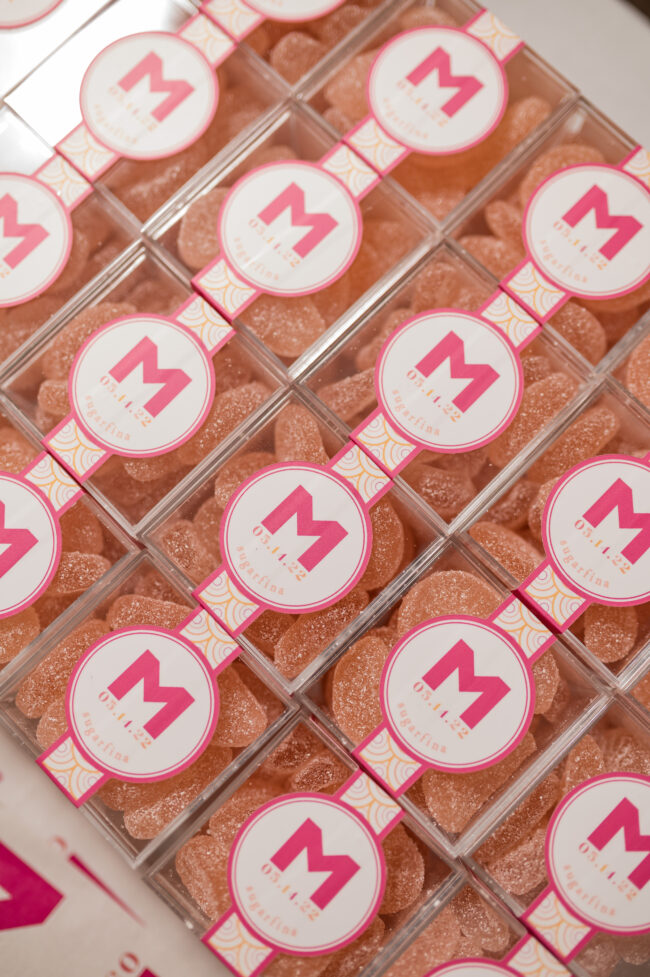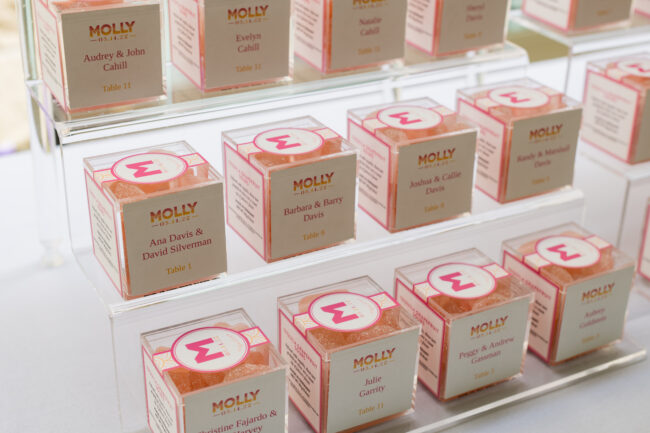 After cocktail hour adults were invited inside to join the younger sect in The Delamar West Hartford's ballroom, where they were met with a dazzling display of color and glamour. There was the sign-in mirror…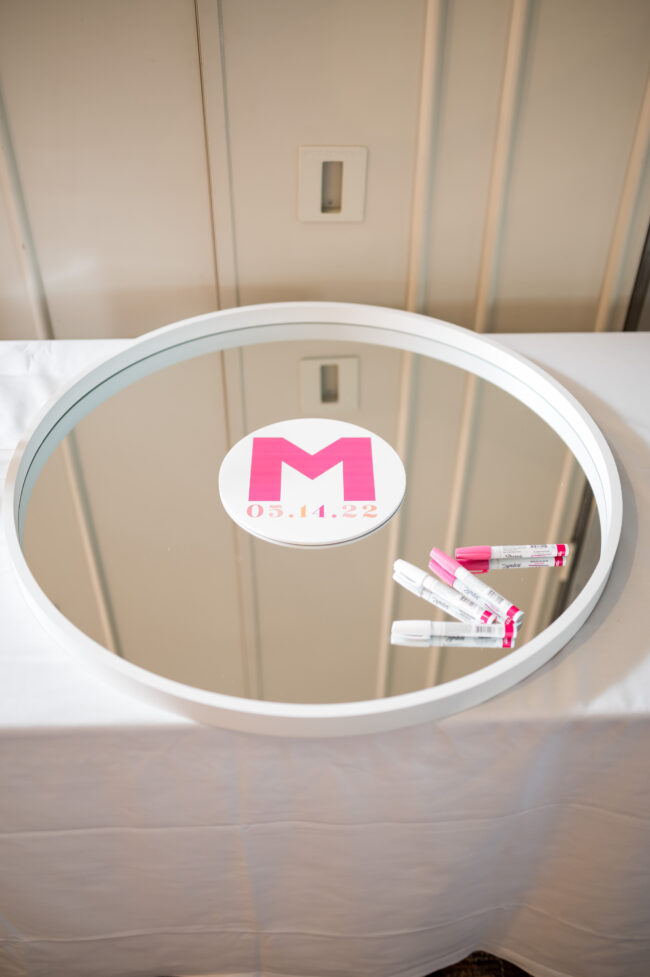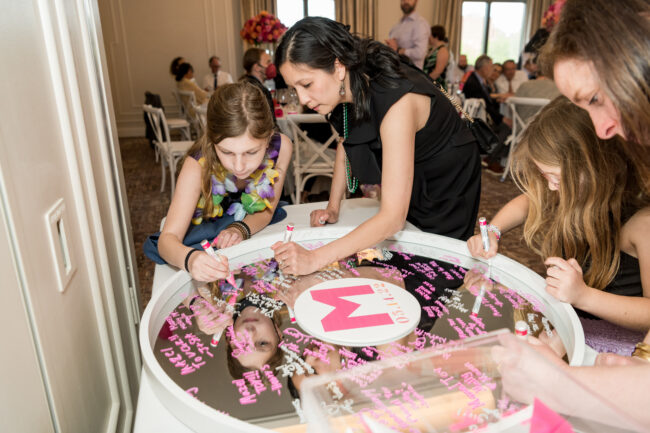 A sleek acrylic card box…
And a step-and-repeat photo backdrop draped with an amazing array of balloons from Balloons Above.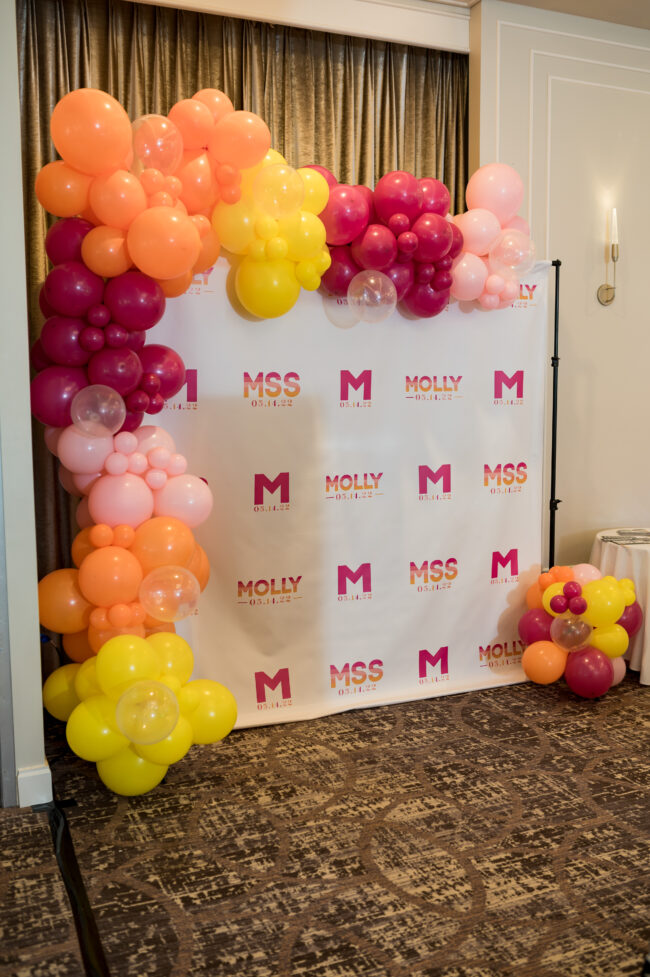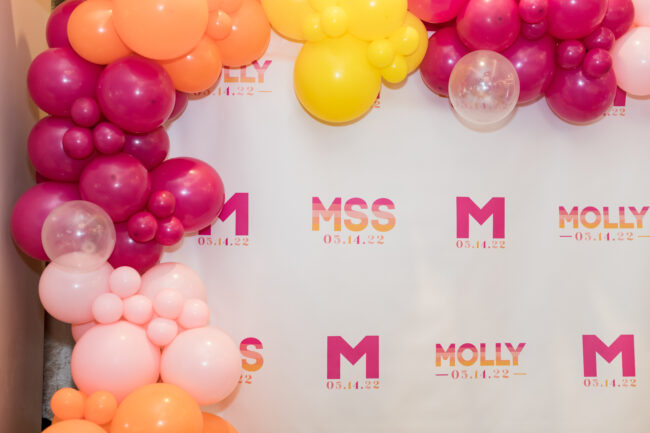 The custom menu placed on bright fuchsia napkins really popped on the white tablecloths.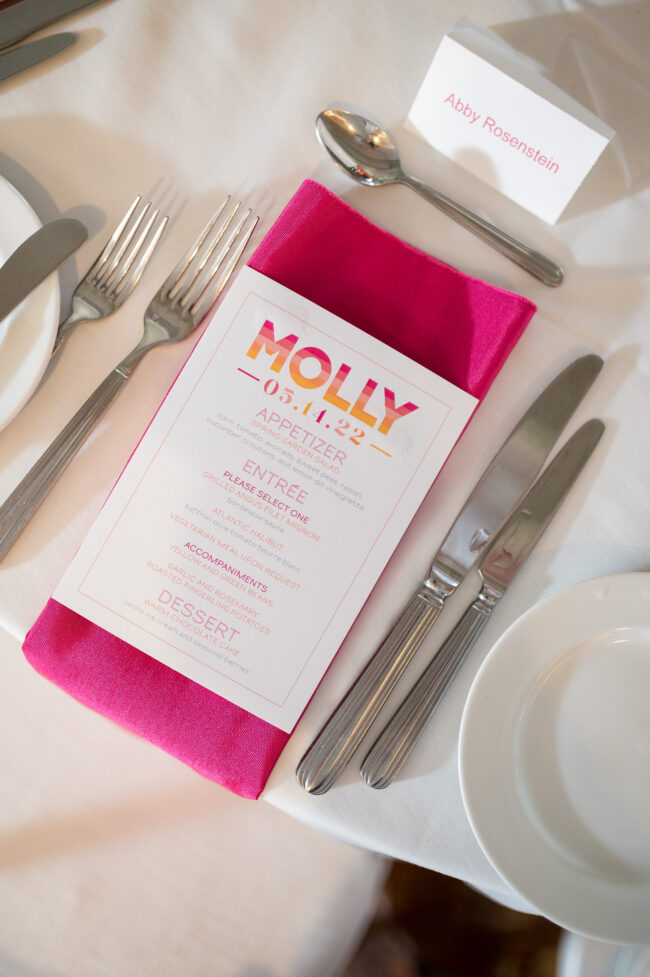 And the amazing floral centerpieces by Terri Krisavage Weddings and Events leant both color and class to an already pretty trendy joint!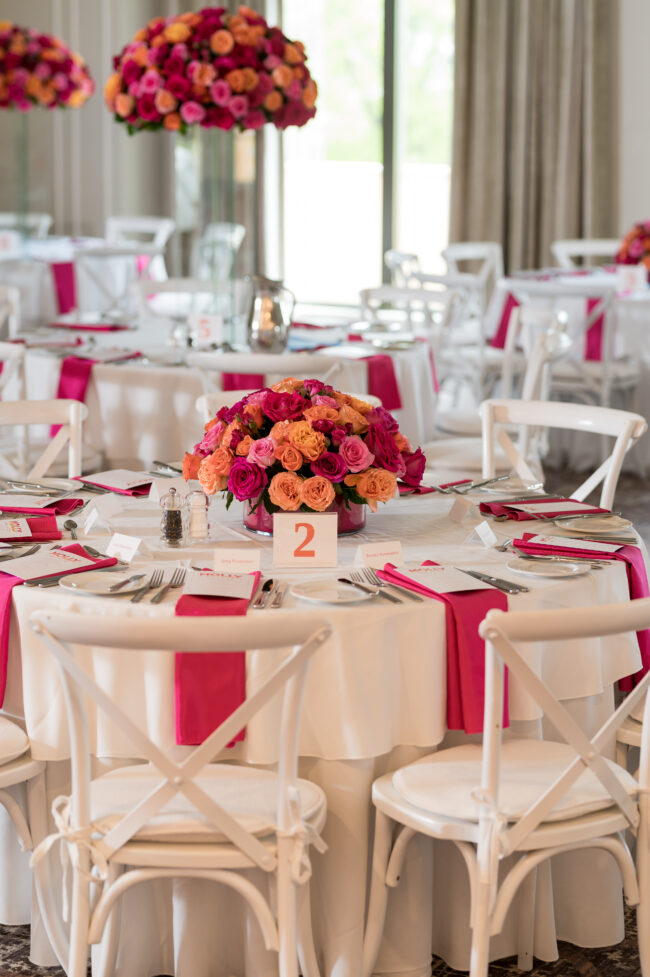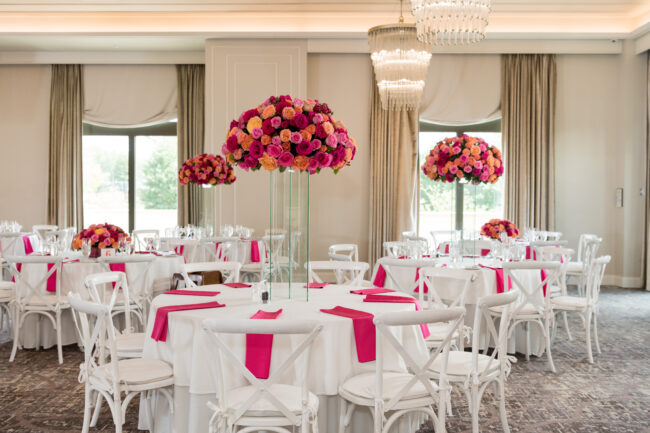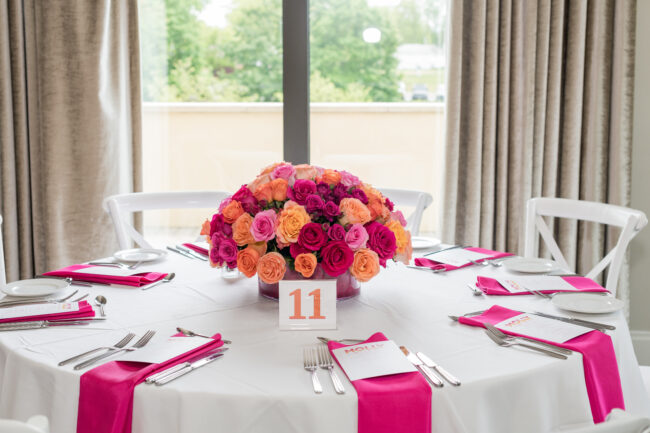 The sleek dance floor and modern lounge furniture from ET Event Group turned the ballroom into a chic big city-like club.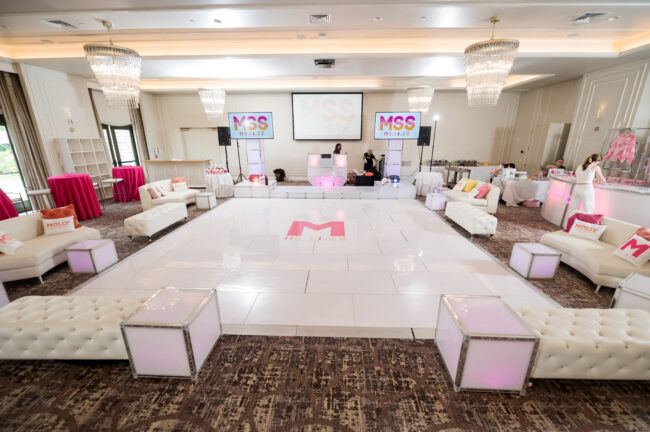 It was enough to make the mitzvah girl burst in with a giant smile on her face!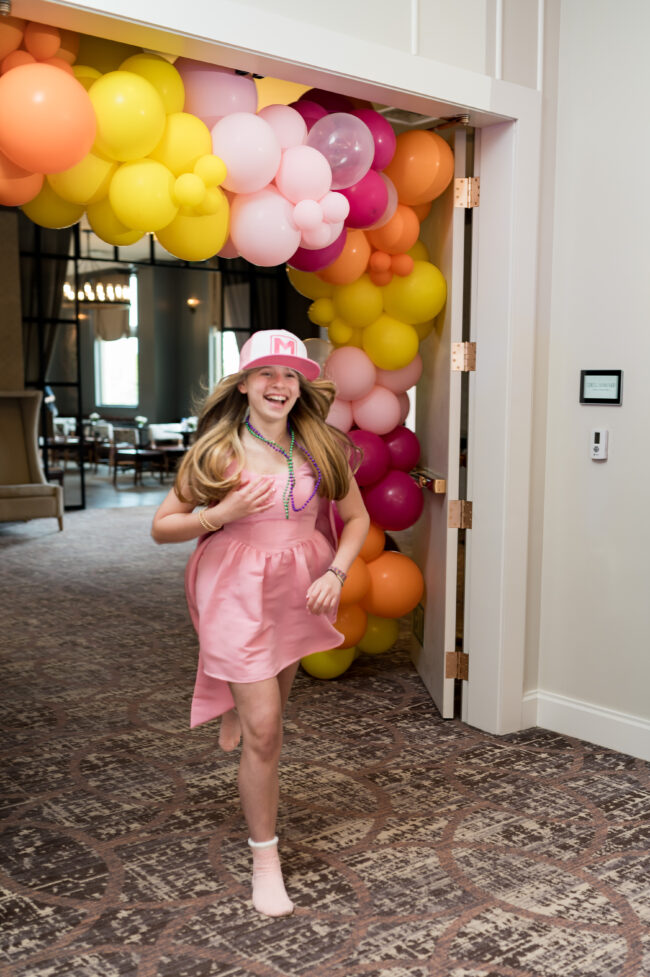 The custom "M" logo was everywhere!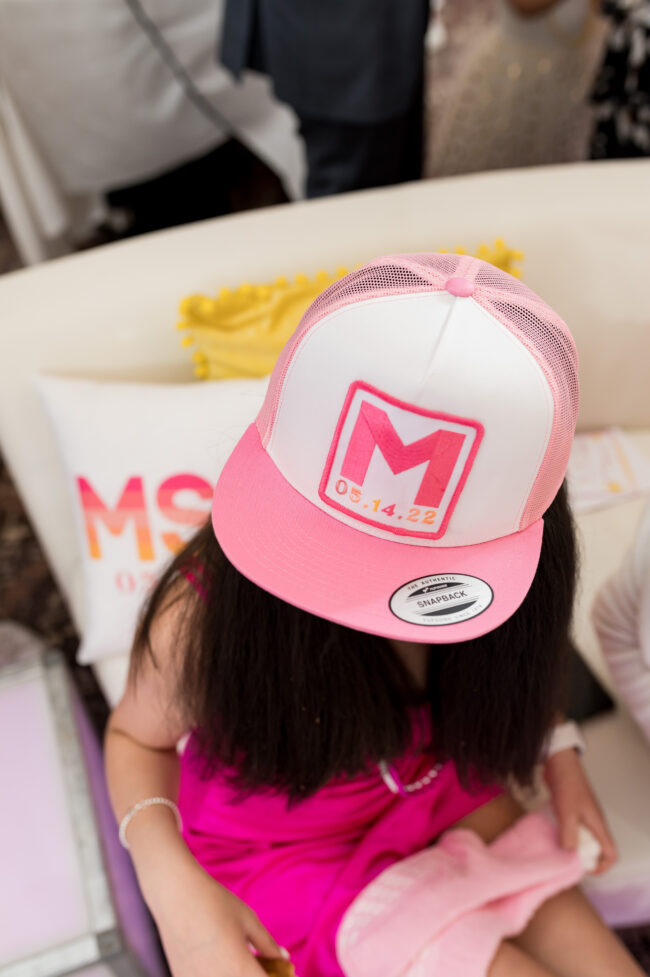 ET Event Group got everyone up and moving.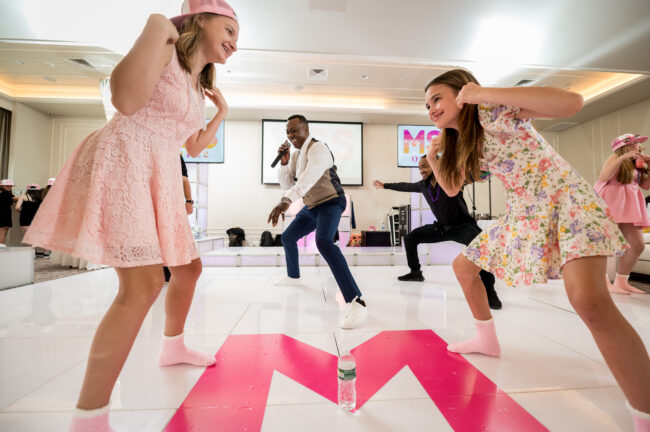 Way up in the case of the Mitzvah Mom!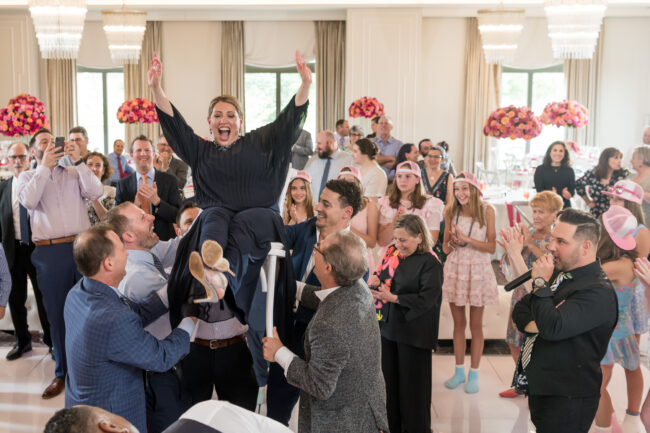 And then there was Molly's Merch, our very own pop-up shop, built by ET Event Group and managed by the incredible Leah Flud of @layzloungewear.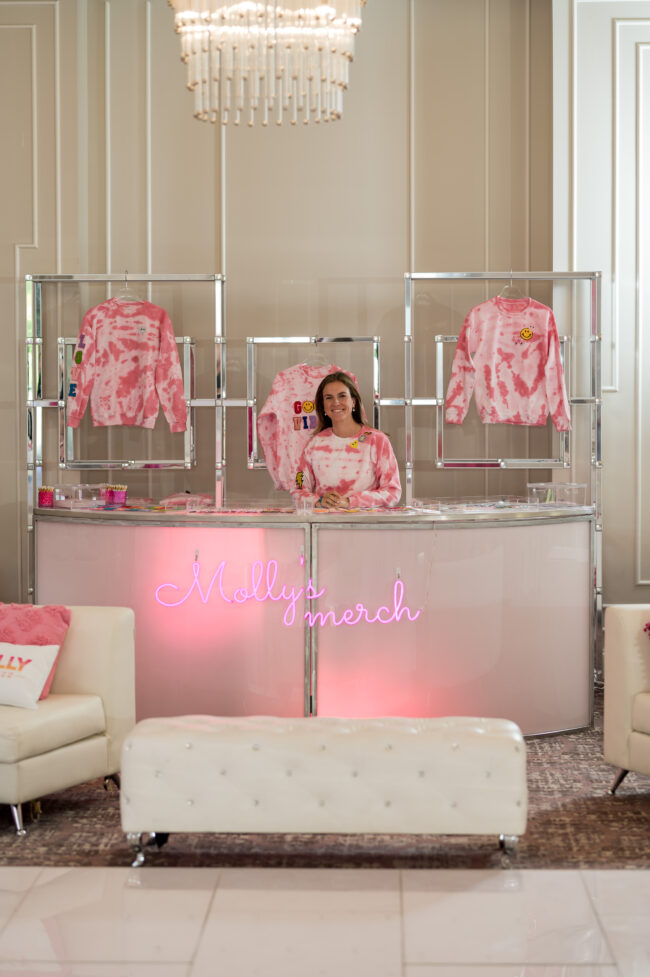 All guests were invited to design their very own custom-sewn tie-dyed sweatshirts. Order up!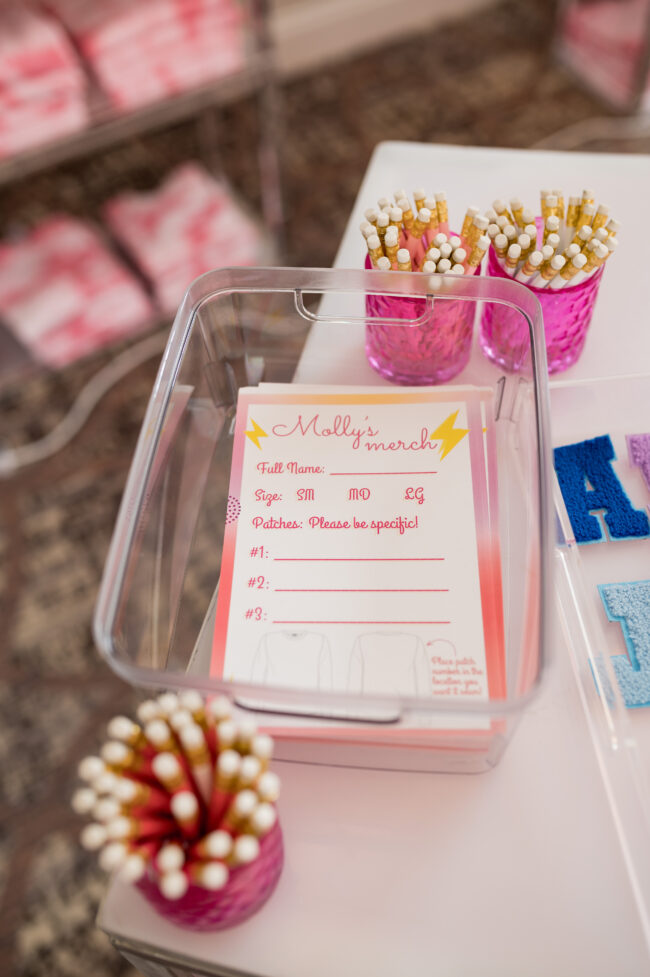 Guests chose from an endless array of patches that were then sewn at the 'store' by Leah's talented crew and gift wrapped just like you'd find at your favorite Soho boutique.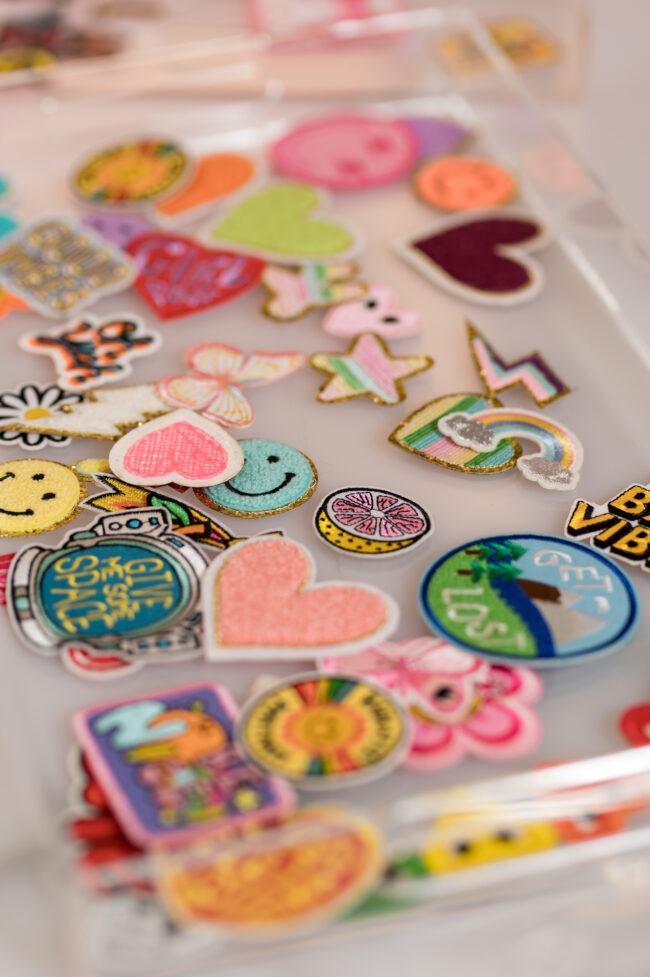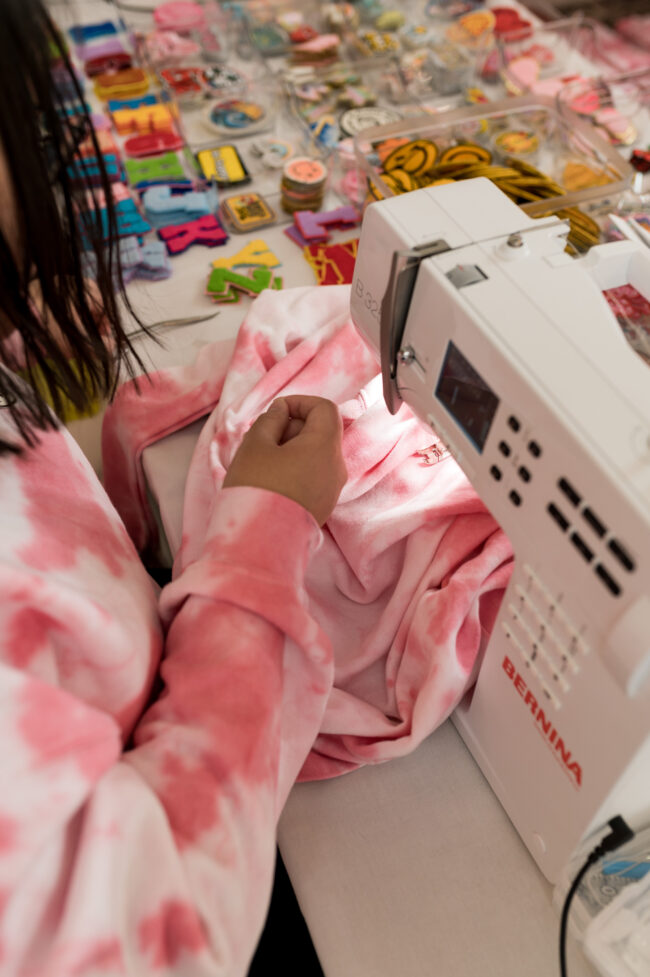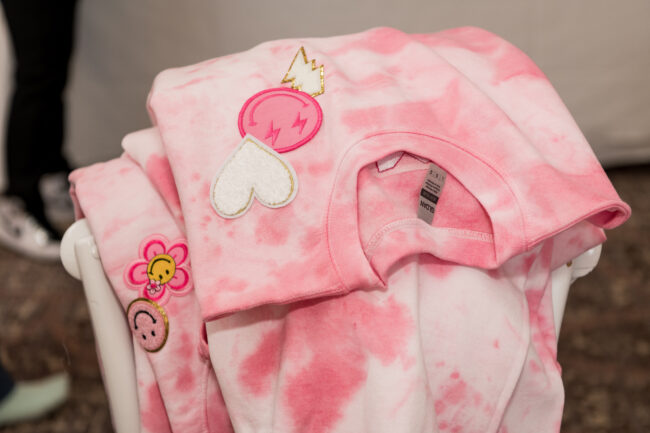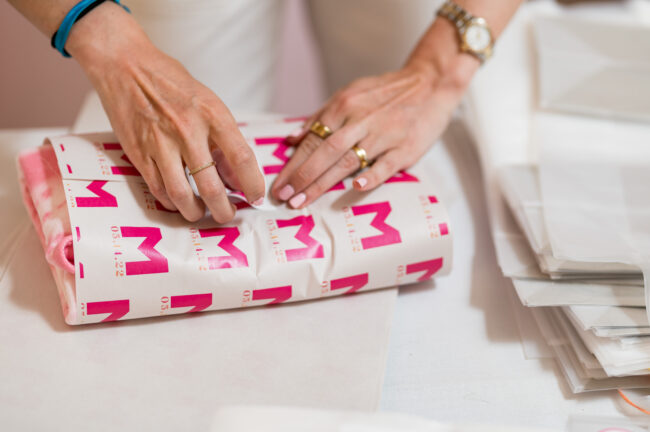 Time out for a candle lighting that sparkled just like the Mitzvah girl herself.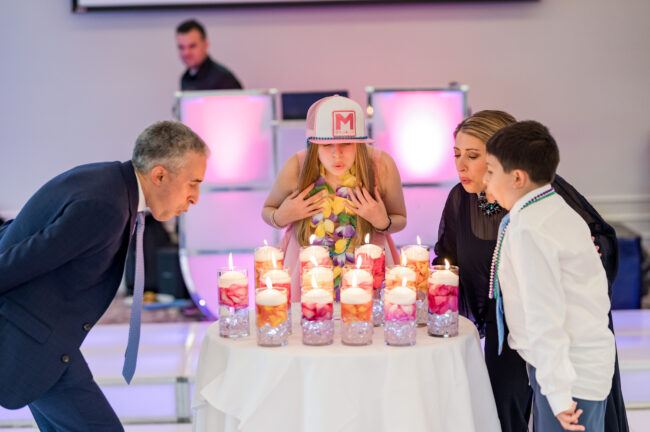 Mazel Tov, Molly and family! Your party dazzled the senses as much as it did your guests!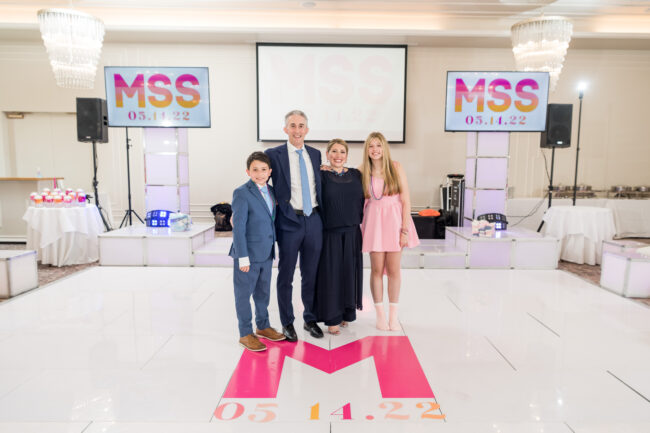 Easy! Done! Enjoy!
Plan-it Vicki is the brainchild of Vicki Ross, an experienced Event Planner located in Avon, a suburb of Hartford, Connecticut. Vicki has created wonderful celebrations all over Connecticut, New York, and Massachusetts. She and her staff provide services for small, intimate dinner parties as well as weddings, and bar and bat mitzvahs.
For help with your next event contact Plan-it Vicki