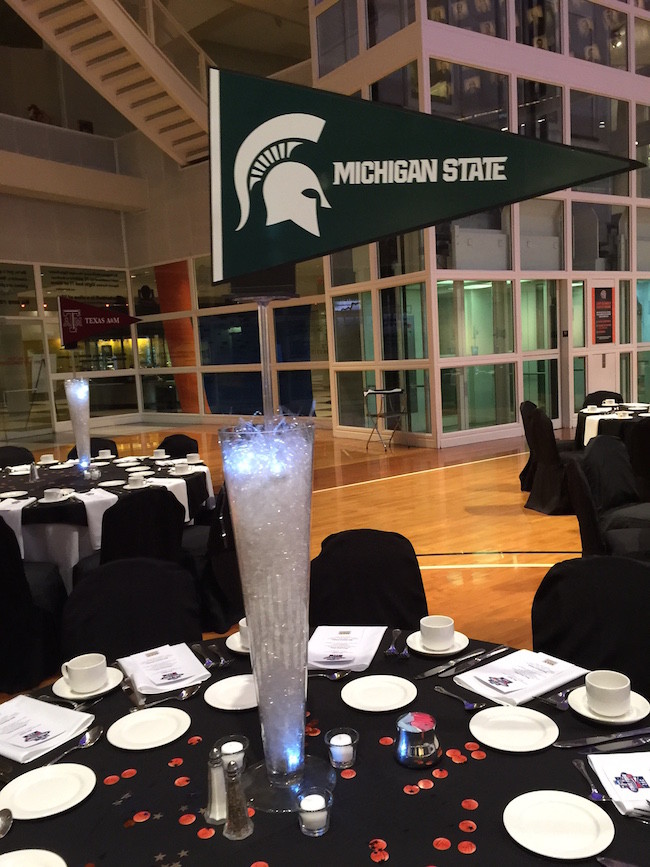 What do you do when your huge college basketball fan is having his Bar Mitzvah party during the
night of the men's Final Four?  Have it at the Naismith Memorial Basketball Hall of Fame with a
Final Four theme and stream the games during the party to make everyone happy.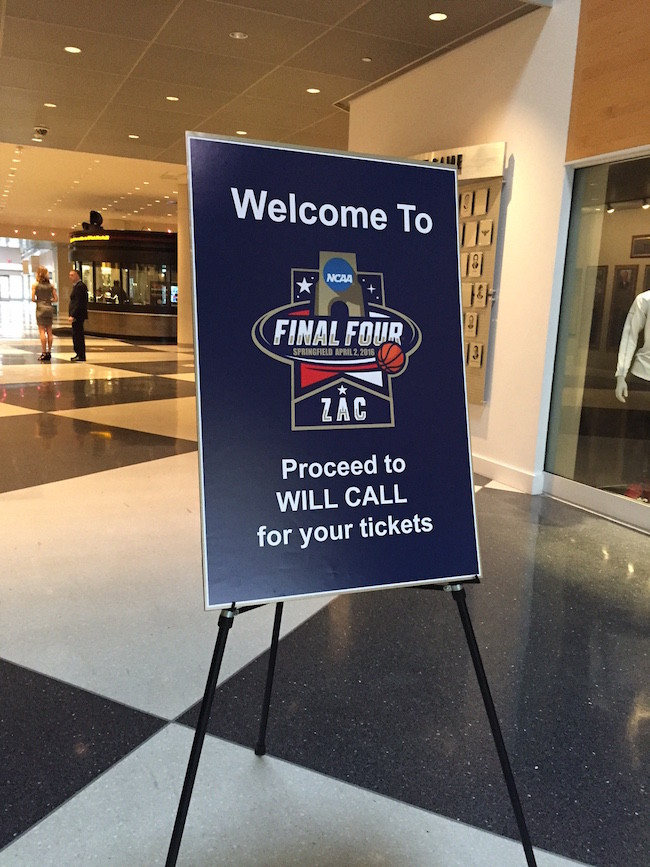 As guests arrived they were instructed to go to Will Call to pick up their tickets.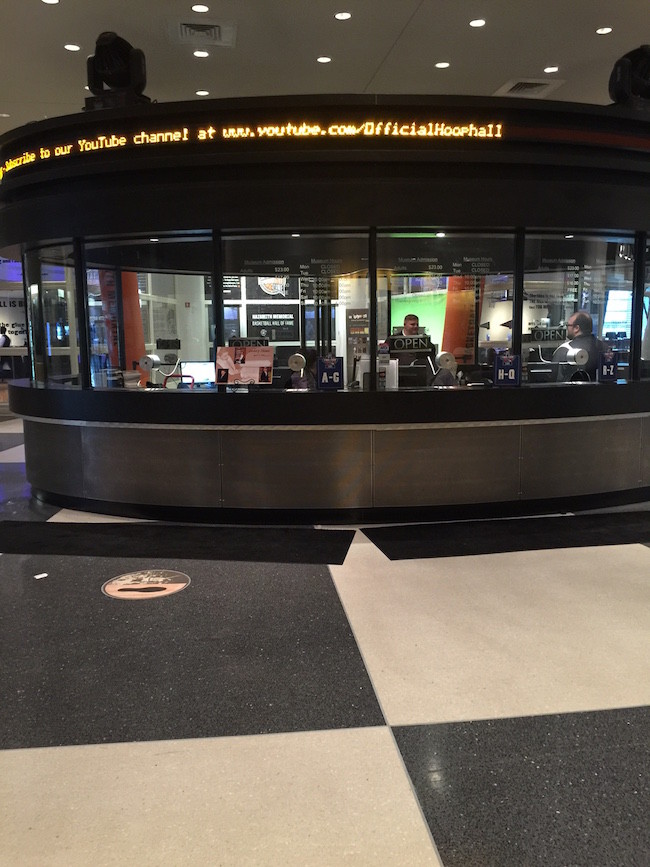 We used the real Will Call booths at the Basketball Hall of Fame. Guest picked up tickets
(place cards) and proceeded to their table, which corresponded to a team in the Sweet 16.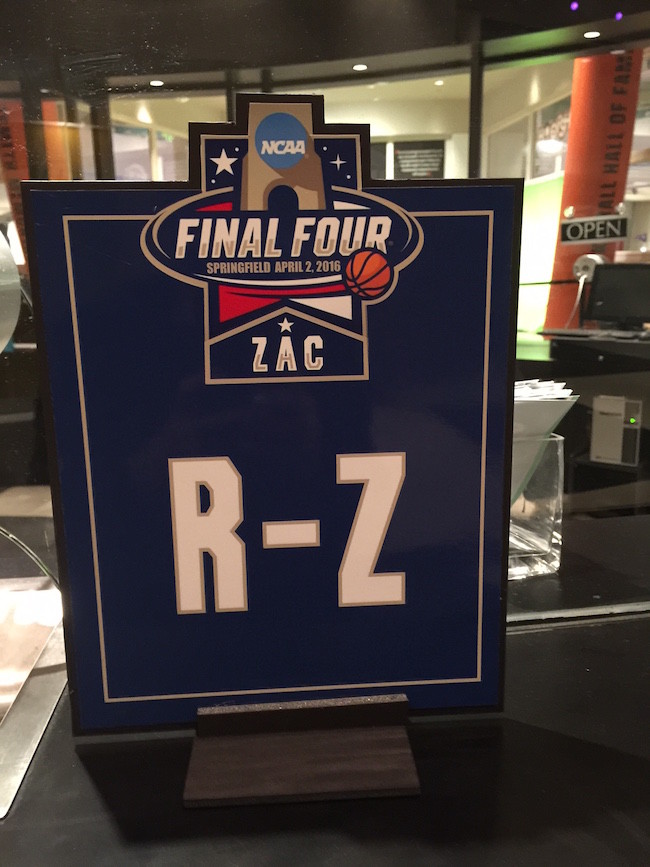 Each table showed its school spirit with a college pennant highlighted by a vase that glowed and
basketball confetti for good luck.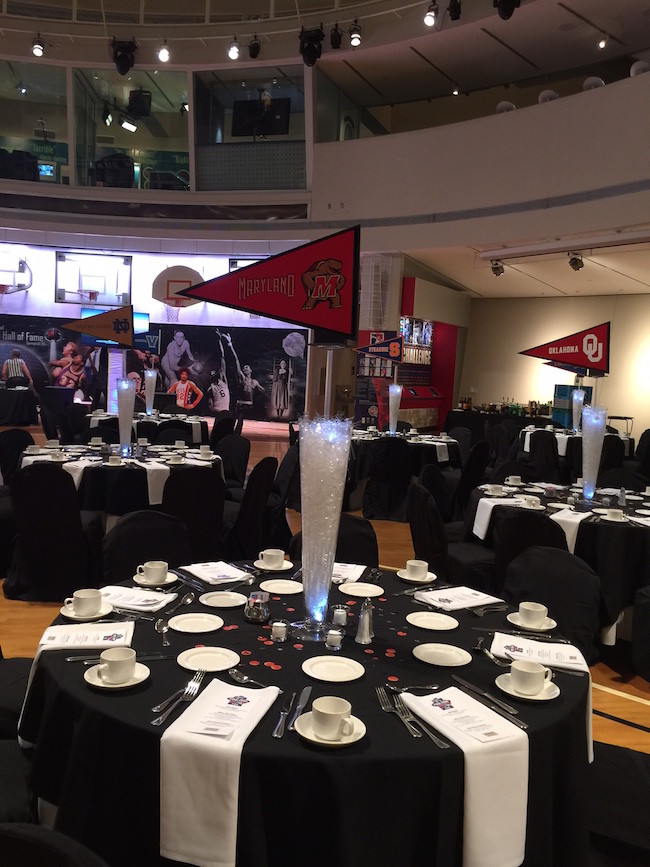 Everywhere you looked was Zac's Final Four logo, even the menus.  The fantastic food was
catered by Max Catering.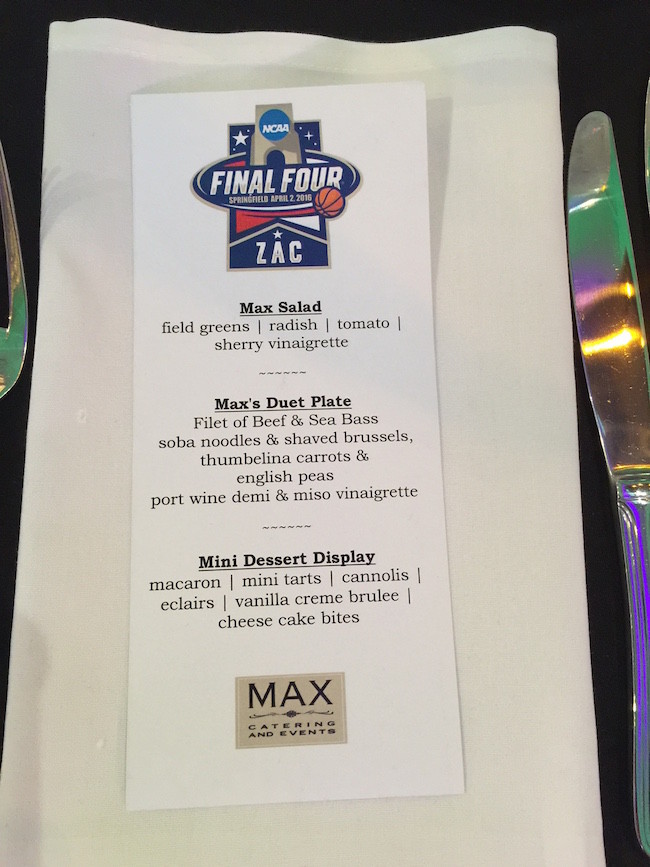 The highlight of the evening was a special video that surprised the Bar Mitzvah boy and all the
guests.  It featured various ESPN personalities chronicling a fictitious bidding war between various
college teams for Zac's basketball services.  The "SportsCenter" anchors were two of Zac's closest
friends since preschool.
Click here to watch video.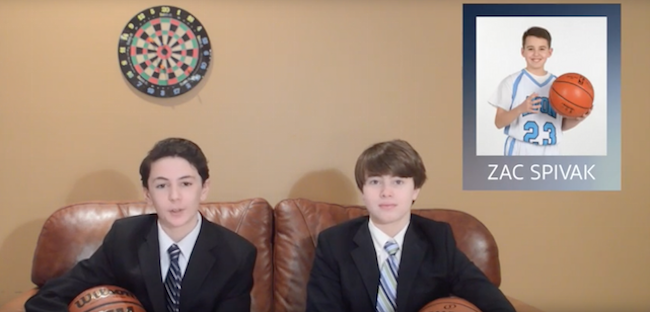 There were cute little converse-like ankle socks to put on as your feet got tired from dancing.
These were placed in a mini navy locker matching the theme.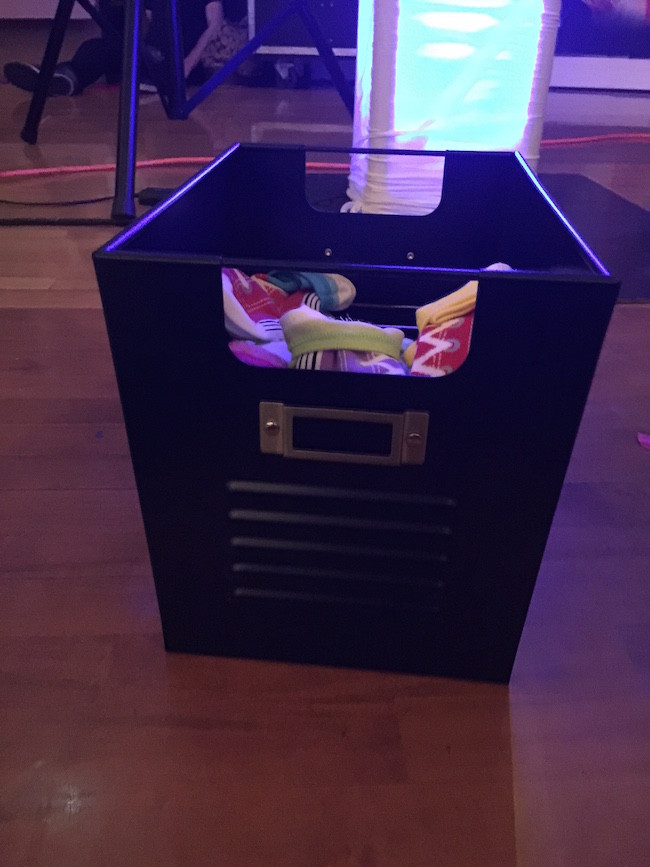 A fantastic sign-in board had photos of the Bar Mitzvah boy in basketball gear surrounding the
tournament bracket. There was plenty of white space for guests to sign.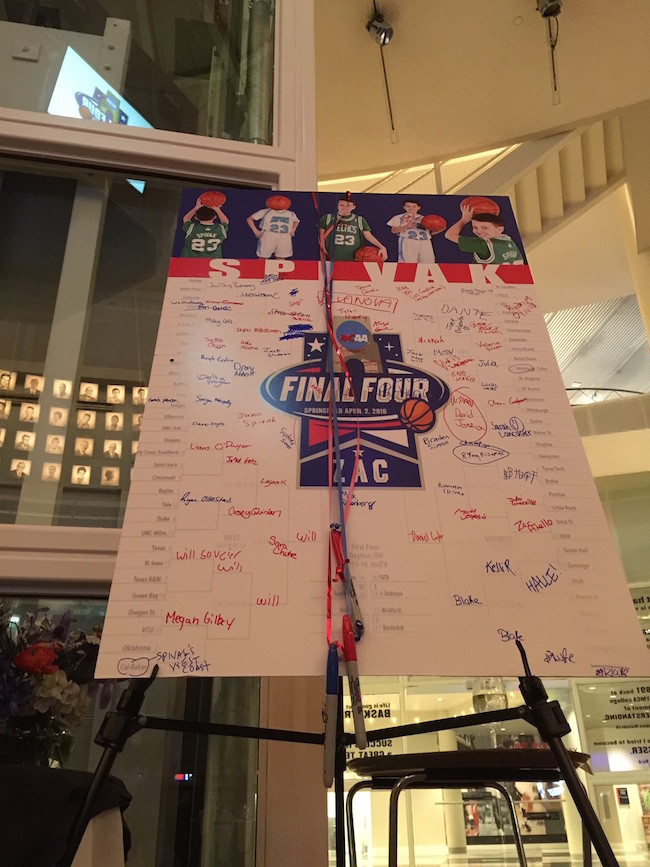 As the young guests left they party they were given a t-shirt with Zac's special logo on the back.
Little name tags made it easy to ensure the right size went home with the right kid.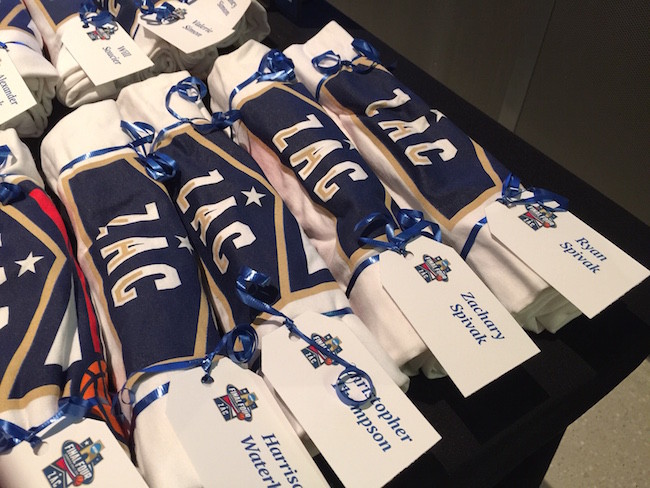 It was a great party! Mazel Tov Zac!
Easy! Done! Enjoy!
Plan-it Vicki is the brainchild of Vicki Ross, an experienced Event Planner located in Avon, a suburb of Hartford, Connecticut. Vicki has created wonderful celebrations all over Connecticut, New York, and Massachusetts. She and her staff provide services for small, intimate dinner parties as well as weddings, and bar and bat mitzvahs.
For help with your next event contact Plan-it Vicki 
For help with your next event visit plan-itvicki.com