Guests were greeted by two billboards of the Bat Mitzvah girl as they walked the red
carpet into The Bushnell Center for the Performing Arts. These posters featured
the young soccer star.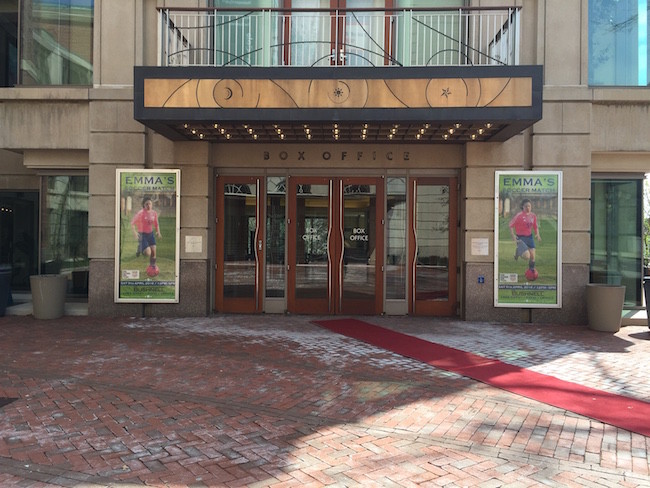 Once the guests entered the building they picked up their place card which were tickets to a
special event, "Emma's Soccer Match".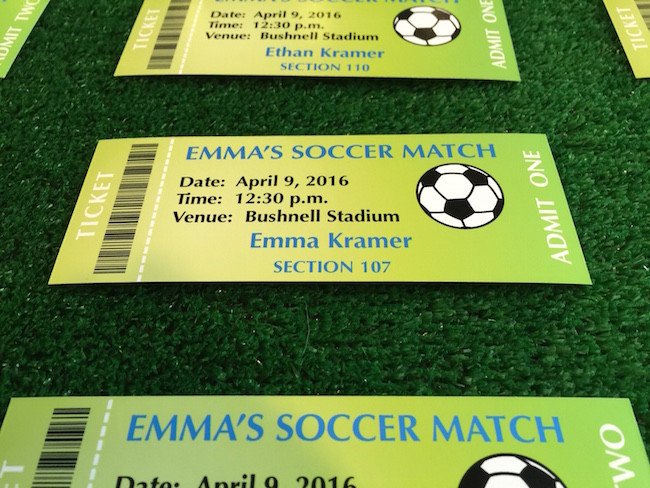 Tickets were displayed on a turf table with Emma's name in lights.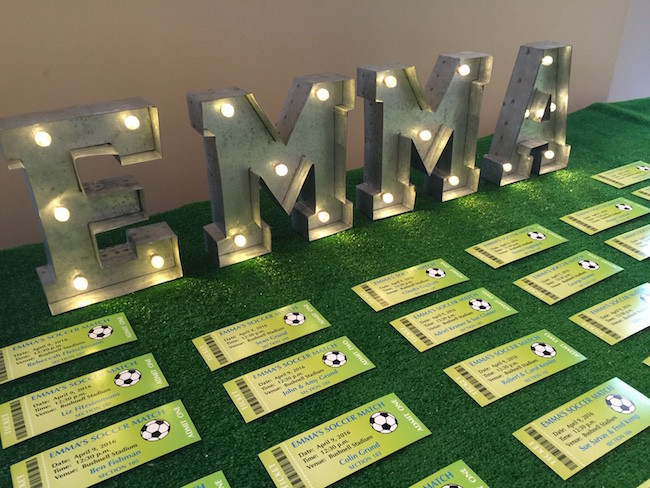 Guests wrote on a sign-in board which was a photo of the aspiring young soccer player in
action. The perfect keepsake for the Bat Mitzvah girl.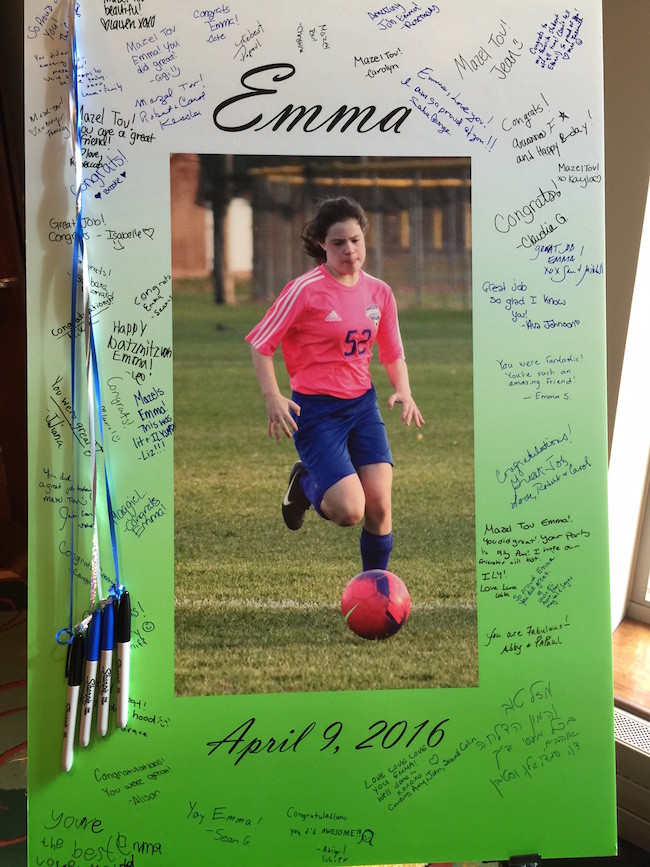 Each table had a soccer ball centerpiece highlighted in lights and numbered for stadium-like seating.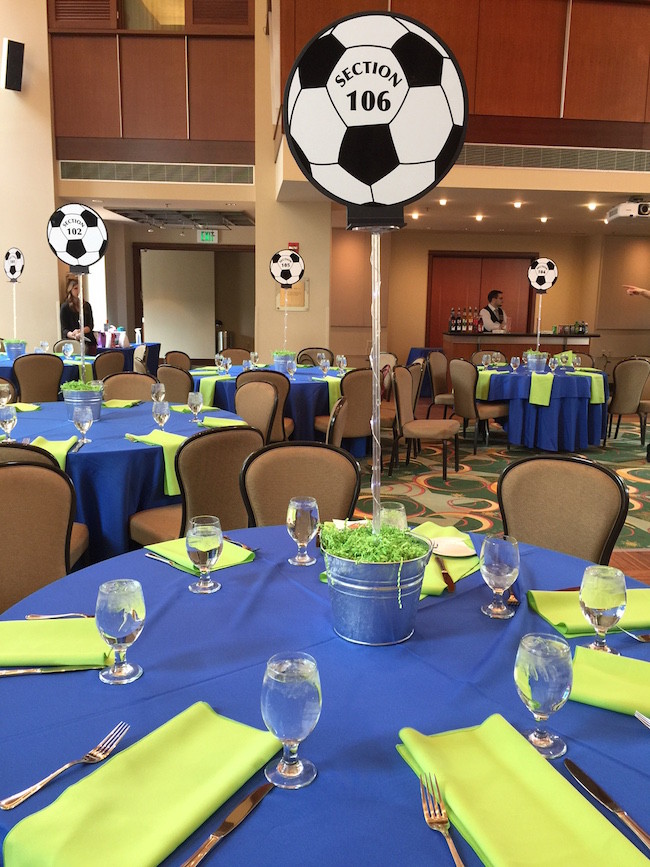 The color scheme of this fantastic party was royal blue and lime green. The colors were
everywhere…the table cloths and napkins, on the centerpiece and even the socks that the
party goers put on as their feet got tired from so much dancing.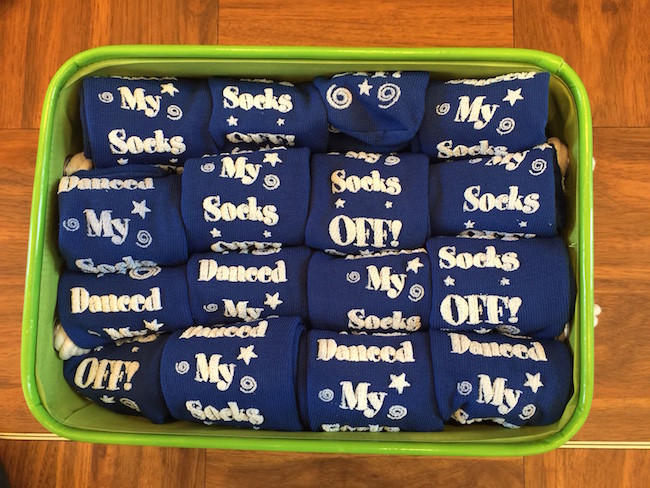 The fantastic food was catered by Max Restaurant Group. There were game-themed appetizers
for the kids like hot soft pretzels and a popcorn machine and some delicious sushi.  The true
show stopper was a dessert table with just about anything you would want including a
chocolate fountain.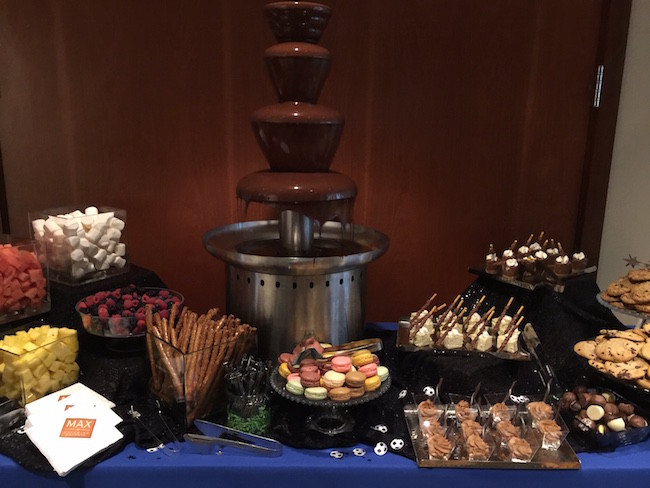 The highlight of the party was a candle lighting ceremony in which the soccer star called up
family and friends for a special honor.
As the match came to a close each guest was invited to take a chocolate soccer pop on their
way out.
Emma's friends took home a cute printed water bottle with a soccer ball on it commemorating
this special day.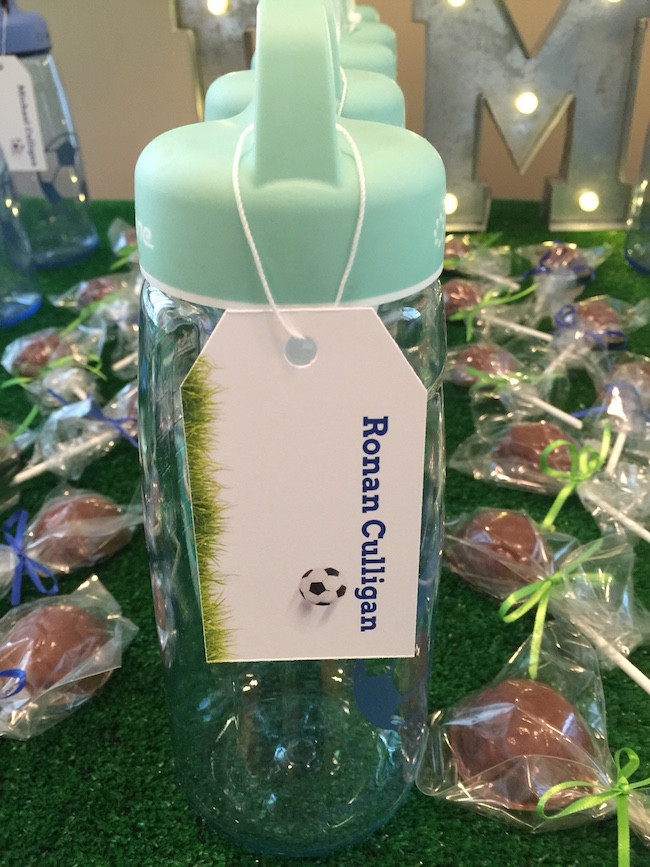 Great win Emma! Mazel Tov!
Easy! Done! Enjoy!
Plan-it Vicki is the brainchild of Vicki Ross, an experienced Event Planner located in Avon, a suburb of Hartford, Connecticut. Vicki has created wonderful celebrations all over Connecticut, New York, and Massachusetts. She and her staff provide services for small, intimate dinner parties as well as weddings, and bar and bat mitzvahs.
For help with your next event contact Plan-it Vicki