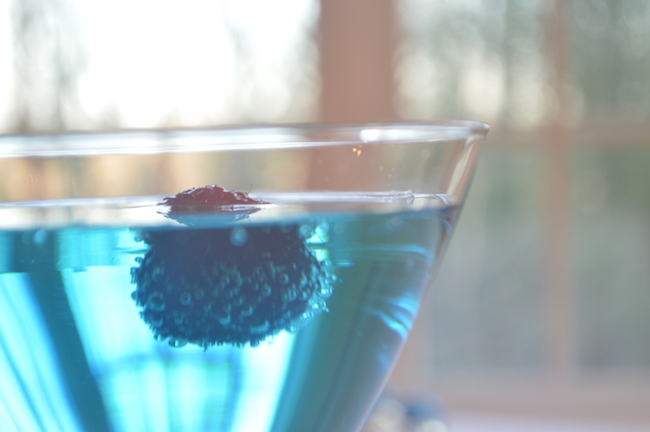 Great cocktails are a must at any cocktail party. While you can wait a bit to serve food you should
have drinks ready when your first guest walks through the door. People are immediately occupied
and start mingling. My favorite way to serve drinks at a party is to offer a few signature cocktails
(theme-related), plus wine, beer and non-alcoholic beverages. This is the easiest way to serve
cocktails and can cut down on costs. You can mix the drinks ahead of time in pitchers and just
before guests arrive you can have a bunch of pre-poured glasses on trays.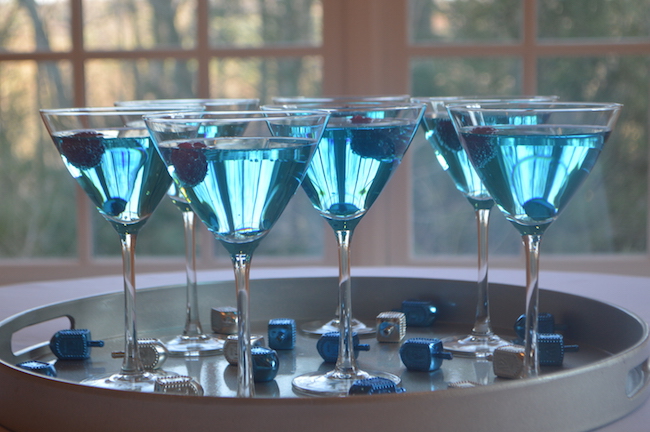 It is best to provide guests with a least two cocktail choices, preferably made from different
alcohols. When you are selecting signature drinks, think about the season and theme of your
party. I am doing a Christmas/Hanukkah celebration.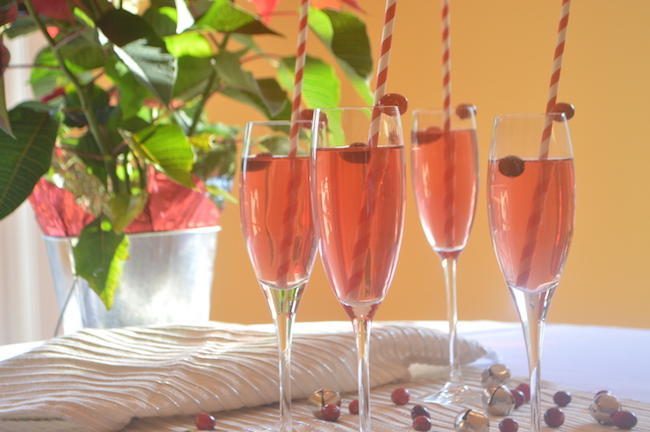 Garnishes add that little something special to your signature drink and can help highlight your
theme. You can even add enhancements to the non-alcoholic beverage. You can go for your more
traditional basics like olives, cherries, lemon and lime wedges, salt and superfine sugar. I like to
add something edible to the beverage and a decorative stir stick, again theme-related. And don't
forget to decorate your trays with a matching and festive adornment.
Recipes:
Pomegranate Soda
1 cup sugar
1/2 pomegranate juice
club soda
maraschino cherries for garnish (optional)
In small saucepan, combine sugar and juice; bring to boil over high, stirring until sugar dissolves.
Reduce to simmer; cook without stirring until mixture is syrupy, about 2 to 3 minutes (can store
syrup in refrigerator up to one week; adjust consistency with water, if necessary).
To serve: Fill glass with ice and pour 2 tablespoons syrup. Top with club soda. Garnish with
cherries, if desired.
Hanukkah Martini
2 ounces vodka
3 ounces Blue Raspberry Mix (Rose's Cocktail Infusions)
2 ounces seltzer
one raspberry for garnish
Mix first 3 ingredients in martini glass and garnish with a raspberry.
Can make a big batch in a pitcher and pour into martini glasses and then garnish.
The Poinsettia
3 ounces Champagne or sparkling wine
1/2 ounce Cointreau
3 ounces Cranberry Juice
Pour cranberry juice in a champagne flute
Add Cointreau
stir
top with champagne
serve immediately
garnish with decorative straws, fresh cranberries or orange wedge or both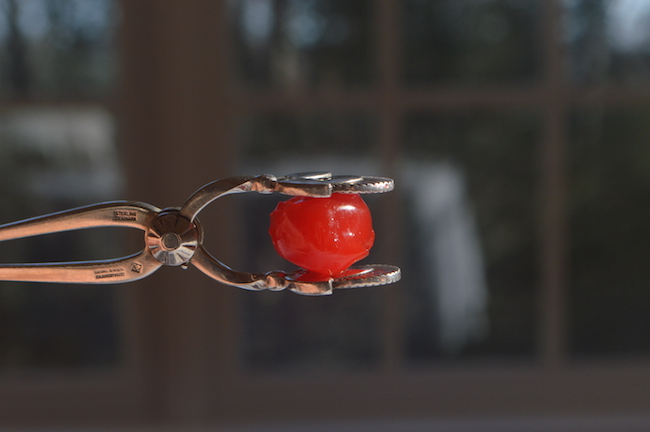 Easy! Done! Enjoy!
Plan-it Vicki is the brainchild of Vicki Ross, an experienced Event Planner located in Avon, a suburb of Hartford, Connecticut. Vicki has created wonderful celebrations all over Connecticut, New York, and Massachusetts. She and her staff provide services for small, intimate dinner parties as well as weddings, and bar and bat mitzvahs.
For help with your next event contact Plan-it Vicki