Thank you Kerri Lee Mayland and NBC Connecticut for having me again on the show today! Check
out my Decorating and Party Ideas for Hanukkah!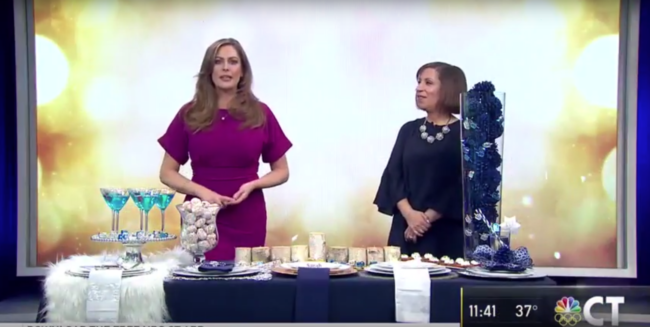 To watch the segment Click Here
Plan-it Vicki is the brainchild of Vicki Ross, an experienced Event Planner located in Avon, a suburb of Hartford, Connecticut. Vicki has created wonderful celebrations all over Connecticut, New York, and Massachusetts. She and her staff provide services for small, intimate dinner parties as well as weddings, and bar and bat mitzvahs.
For help with your next event contact Plan-it Vicki