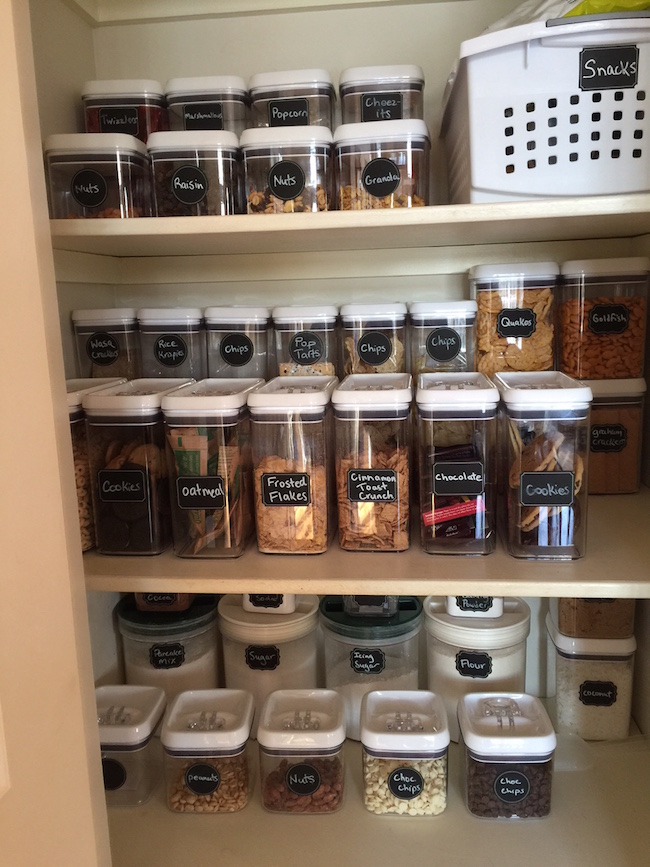 As it's almost time for the kids to go back to school that means it's time to get organized. My boys
have the annoying habit of finishing a box of cookies or cereal and leaving the empty container in
the cupboard. No worries, I have a solution: buy clear plastic containers and chalkboard labels and
create an organized oasis for your perishables! Now everything has a place and the food stays
organized and fresh, no matter what the kids try to do to my pantry!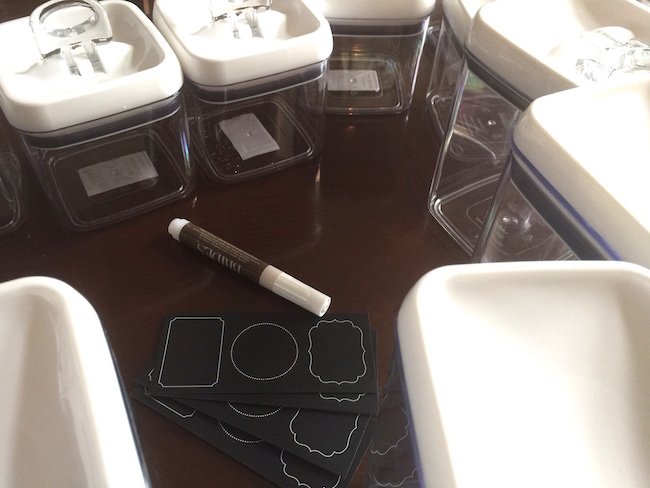 What you'll need:
clear plastic containers
chalkboard stickers
chalk or erasable chalk pen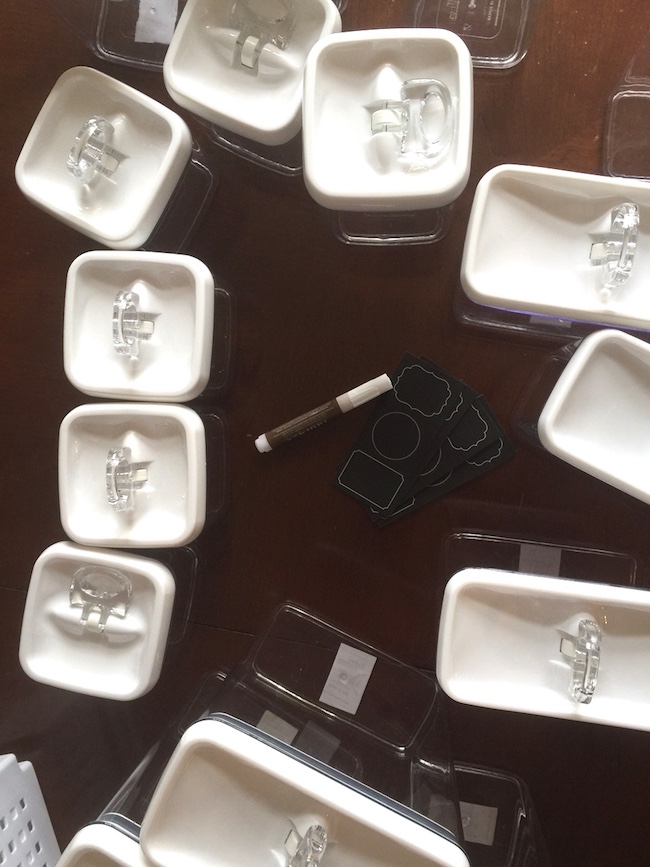 Let's get started:
Step 1: Buy clear containers of different sizes to store all your food and stickers.
Step 2: Label each container with a chalkboard sticker and chalk pen.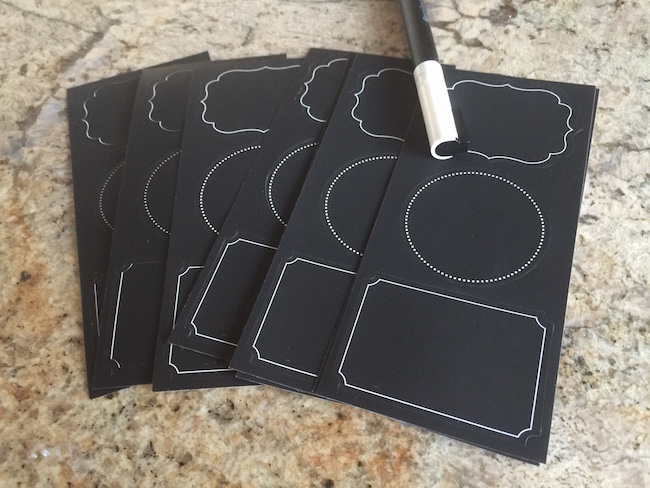 Empty the pantry and wash it down. Put the food in individual containers and
place back in the cupboard so everything is easy to find.
Before: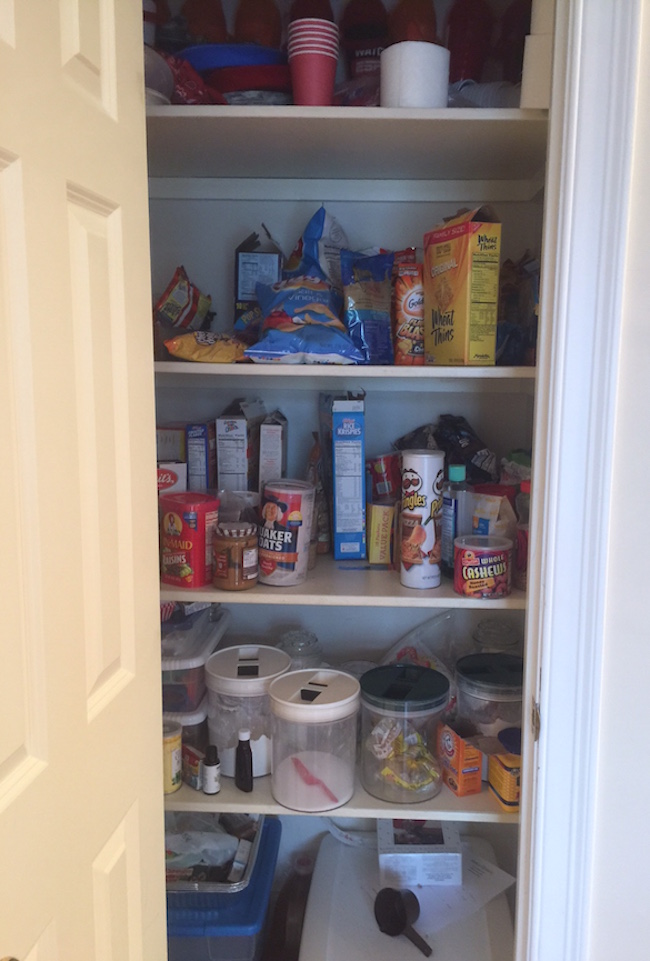 After: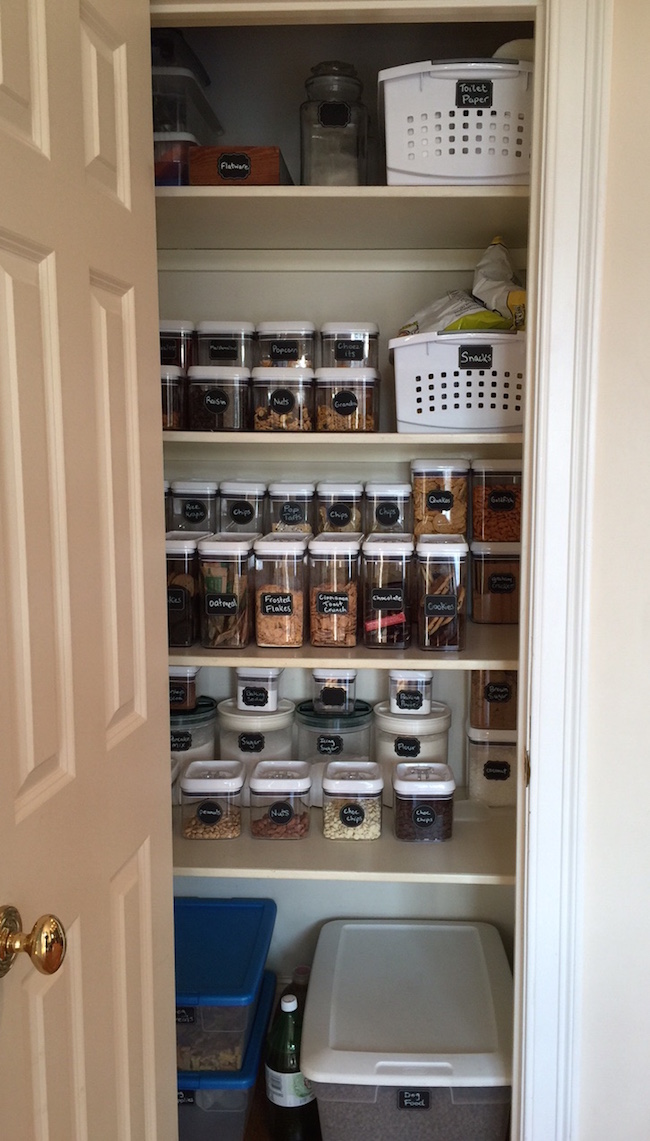 Easy! Done! Enjoy!
Plan-it Vicki is the brainchild of Vicki Ross, an experienced Event Planner located in Avon, a suburb of Hartford, Connecticut. Vicki has created wonderful celebrations all over Connecticut, New York, and Massachusetts. She and her staff provide services for small, intimate dinner parties as well as weddings, and bar and bat mitzvahs.
For help with your next event contact Plan-it Vicki