I truly enjoyed thinking of different ways to convey a music-themed party. Not only was I going
to show photos of different artists but I hoped to depict how we listened to music over the years.
Whether is was a vinyl record or a CD, these different music formats were on display throughout
the party.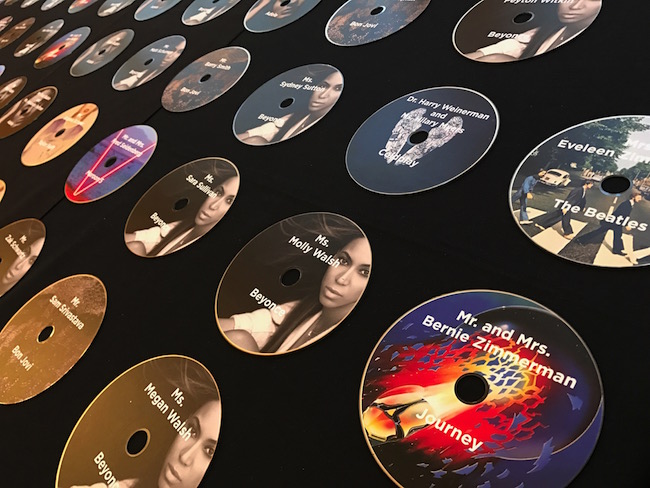 As guests arrived they picked up a CD with their name and that of an artist, which served as
place cards.


Each table was a different artist and the top of each centerpiece was designed to look like an
album cover.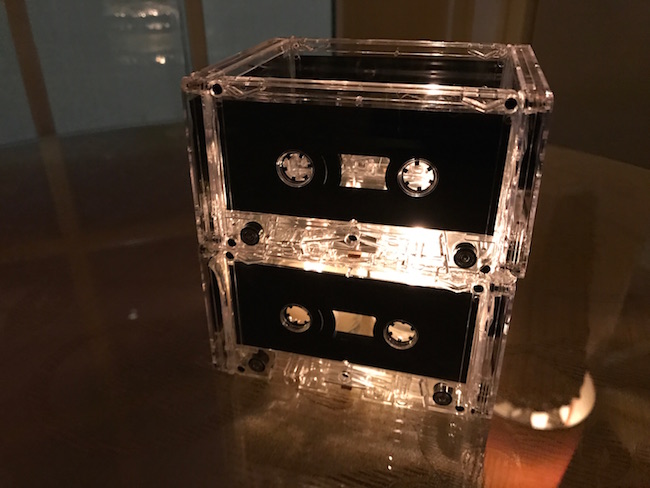 I made votive holders out of clear cassette tapes and placed two votive candles in glass holders
to create an amazing glowing effect.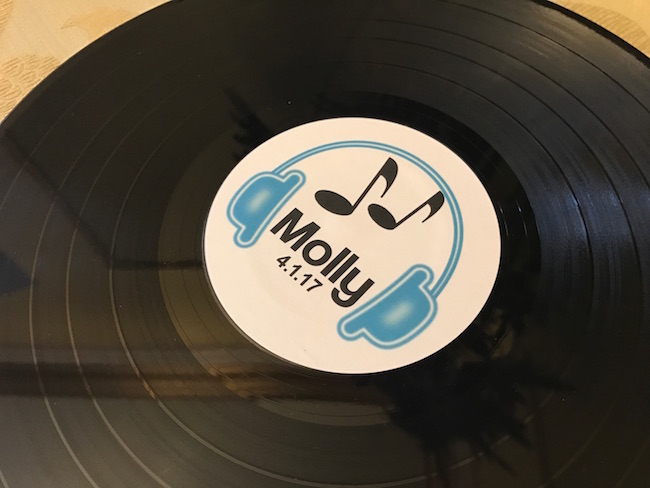 Lying on a table near the entrance of the party were vinyl records used as a sign in board.
Guests signed their name with white oil based sharpies and wished Molly well.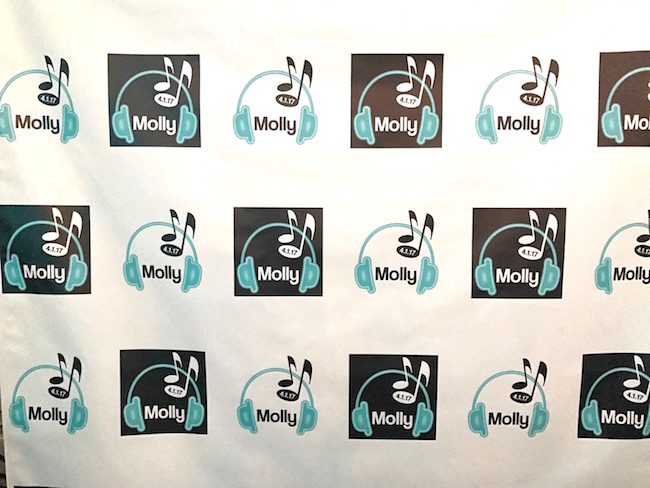 A photo station manned by Boppers Events displayed a step-and-repeat sign with a specially
made logo for the event. Guests stood in front of the backdrop thinking they were at some
record release party.
Another place the logo was displayed was on the gift box.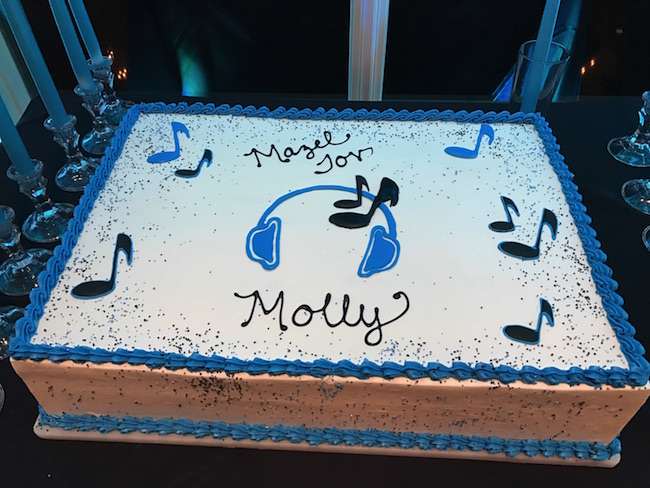 Molly did a candle lighting ceremony and invited special people in her life to partake. On display
was a music-themed cake which had the logo right on top created for this special day.  This
delicious cake was made by the pastry chef at The Riverview.

On the adult tables were little chocolate treats with musical notes on them, again
displaying the theme.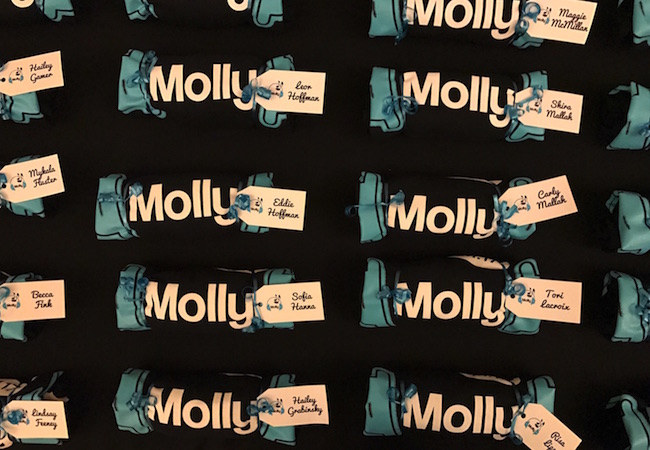 And the young adults were given these fantastic long sleeve t-shirts with Molly's musical logo
on the back to help them remember this special night.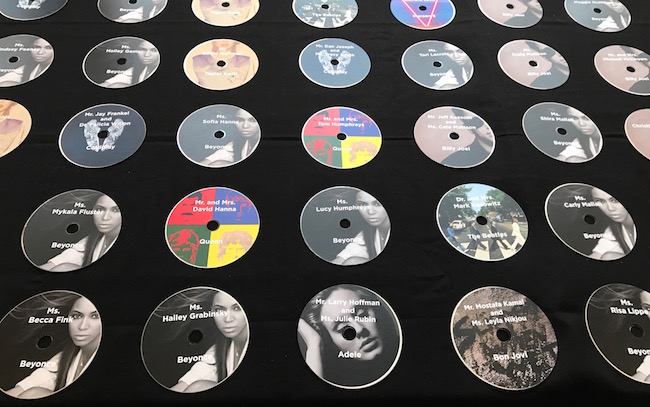 Mazel Tov Molly!
Easy! Done! Enjoy!
Plan-it Vicki is the brainchild of Vicki Ross, an experienced Event Planner located in Avon, a suburb of Hartford, Connecticut. Vicki has created wonderful celebrations all over Connecticut, New York, and Massachusetts. She and her staff provide services for small, intimate dinner parties as well as weddings, and bar and bat mitzvahs.
For help with your next event contact Plan-it Vicki