I had a ball working with this family planning their son's Multi-Sports Themed Bar Mitzvah Party.
They were great and made me feel like part of the team.  Even the dog greeted me with love
when I dropped off some stuff to the house.  Jack, you are a wonderful young man and I was
honored to be part of your special day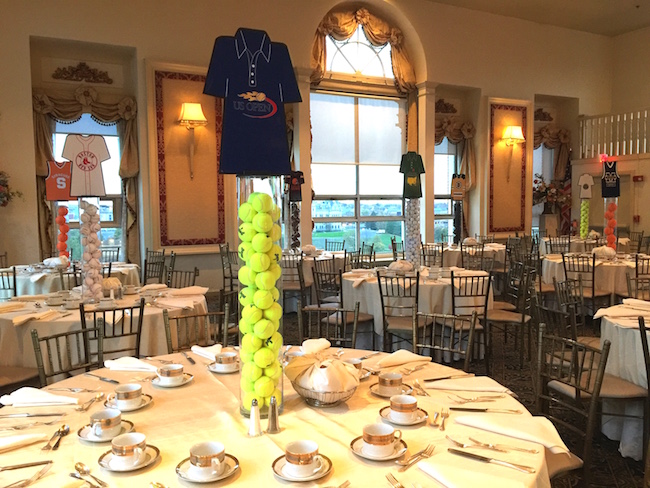 As the adults arrived they went into one room for cocktail hour while the teens raced to the
main room. On the adult cocktail tables there were mini self-standing jerseys with a multi-sports
logo made for the man of the hour.   His surname was on the back with lucky 13 as his number.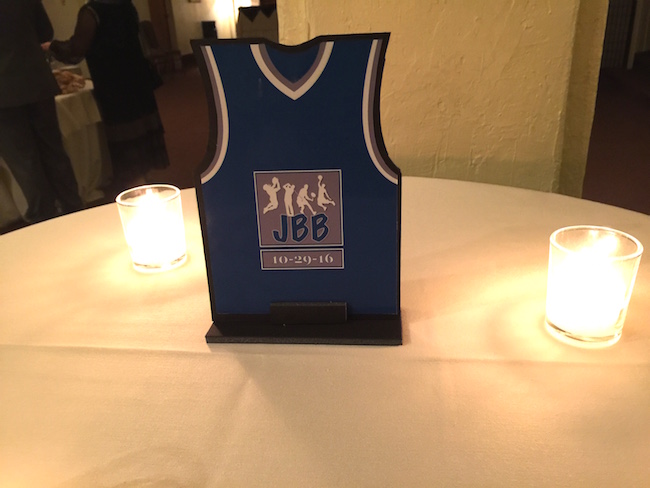 As guests tackled the ballroom they were invited to sign a basketball and the display case and
leave a note for the most valuable player. This will be a great keepsake for Jack.
Throughout the party the multi-sports themed logo re-enforced the theme and was on display
everywhere, including on the gift box at the entrance.
The wonderful set up by Boppers Events put the logo in the spotlight.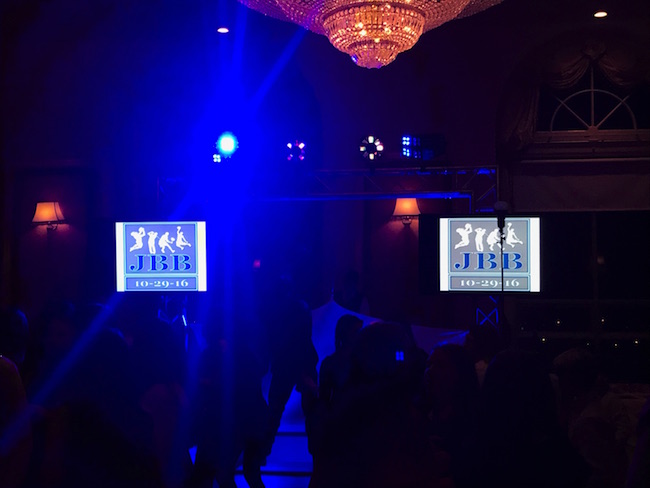 And the photo station featured a giant backdrop with, you guessed it, the logo.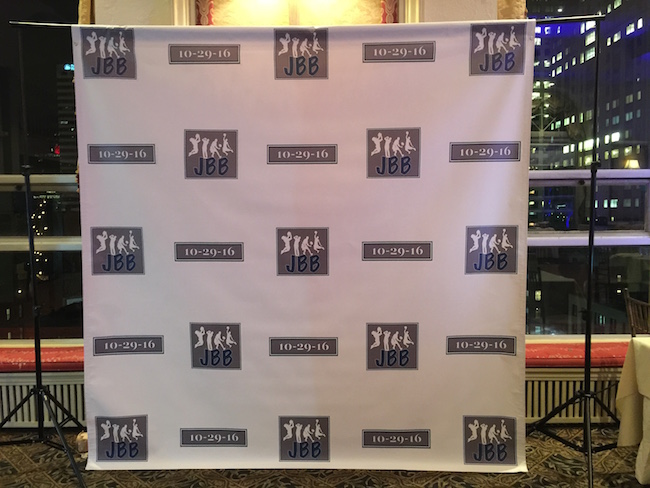 The teens had their own section with two long tables. This was called the Press Box, a very
exclusive area, where the very important people (Jack and his friends) were seated,  either
at the Celtics or Patriots table.
Scatters of sports themed confetti adorned the teen tables.
Mini self-standing jerseys and…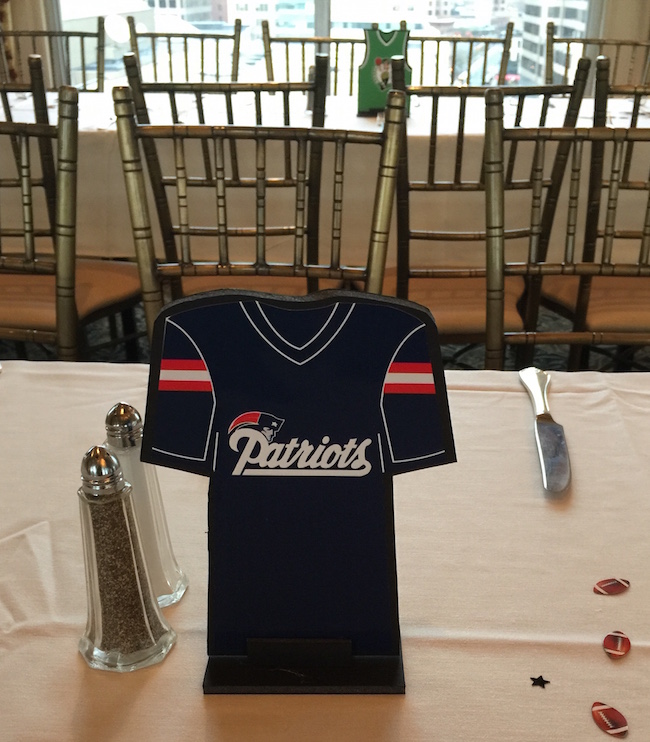 and a centerpiece of the either the Celtics or the Patriots made for perfect finishing touches.
The adults took possession of their place cards which were displayed on turf.  These game-day
tickets indicated their team for dinner.
Each table sported a different team. The top of the centerpieces were jersey cut-outs and the
bases were filled with balls or pucks.
In the last hour of the party the MVPs' friends were given a party favor, which was a dry fit
long sleeve shirt featuring the logo.  Many put them on right then and there as they enjoyed
the end of the party.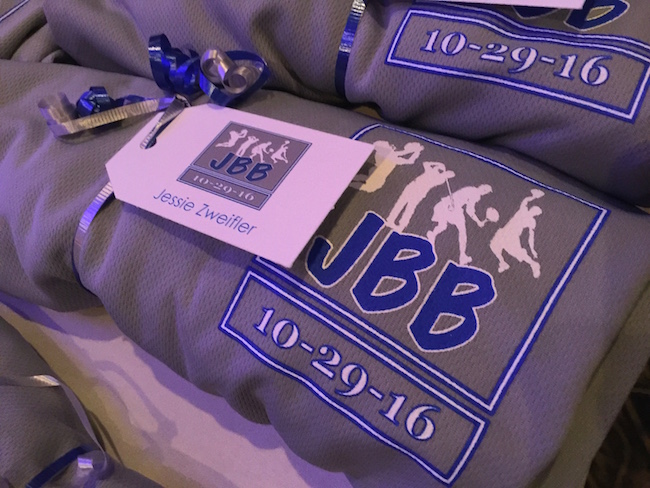 Mazel Tov Jack and family! Thank you for letting be apart of game day.
Easy! Done! Enjoy!
Plan-it Vicki is the brainchild of Vicki Ross, an experienced Event Planner located in Avon, a suburb of Hartford, Connecticut. Vicki has created wonderful celebrations all over Connecticut, New York, and Massachusetts. She and her staff provide services for small, intimate dinner parties as well as weddings, and bar and bat mitzvahs.
For help with your next event contact Plan-it Vicki