When I say everything came together to make this wedding something very special, I mean everything! From the location and vendors, to the dress, the weather, and, of course, the beautiful bride and her doting groom, this was a wedding for the ages and one this party planner will never forget. For the sake of posterity, let's review Kristen and Craig's Berkshires Lake Wedding starting with the preparations for the big day.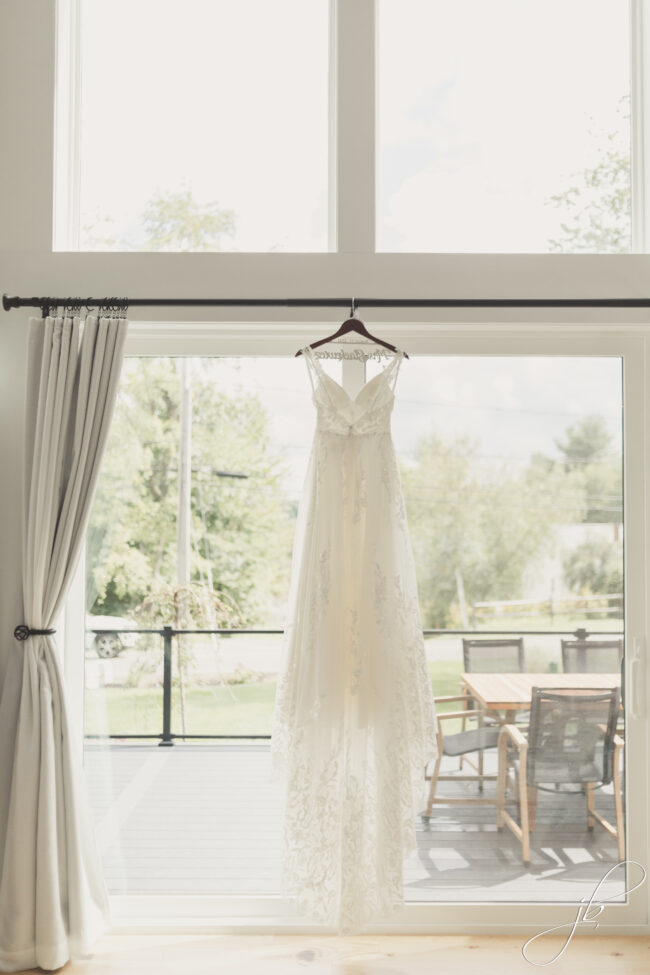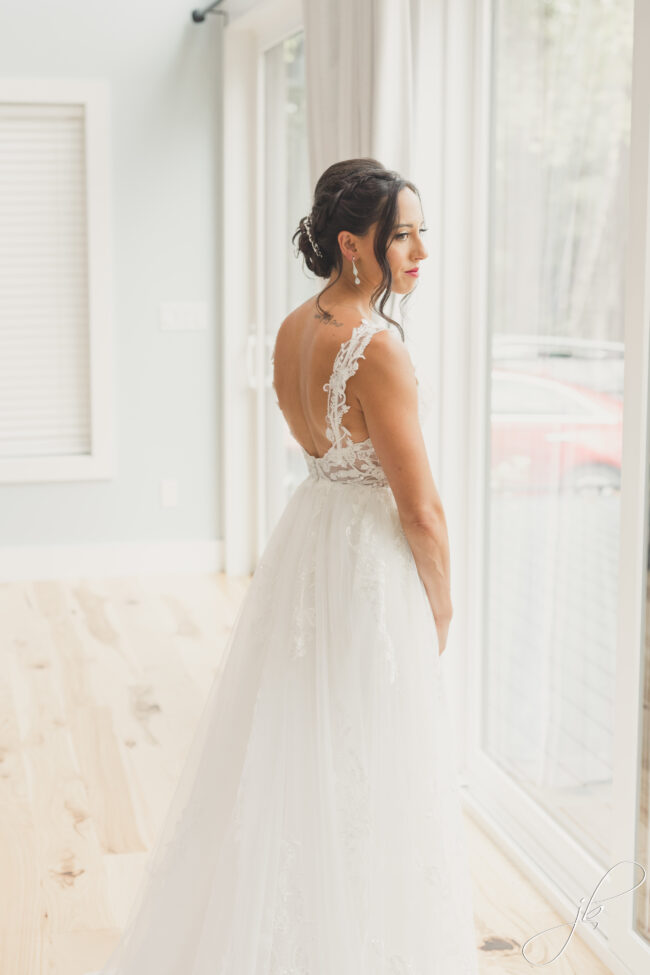 There were so many special moments, but these stuck out for their genuineness. There is nothing like a groom or bride's best friends, both human and canine, wishing them well on their wedding day.
Off to the bride's cousin's OTIS lake house, adorned with ample signage.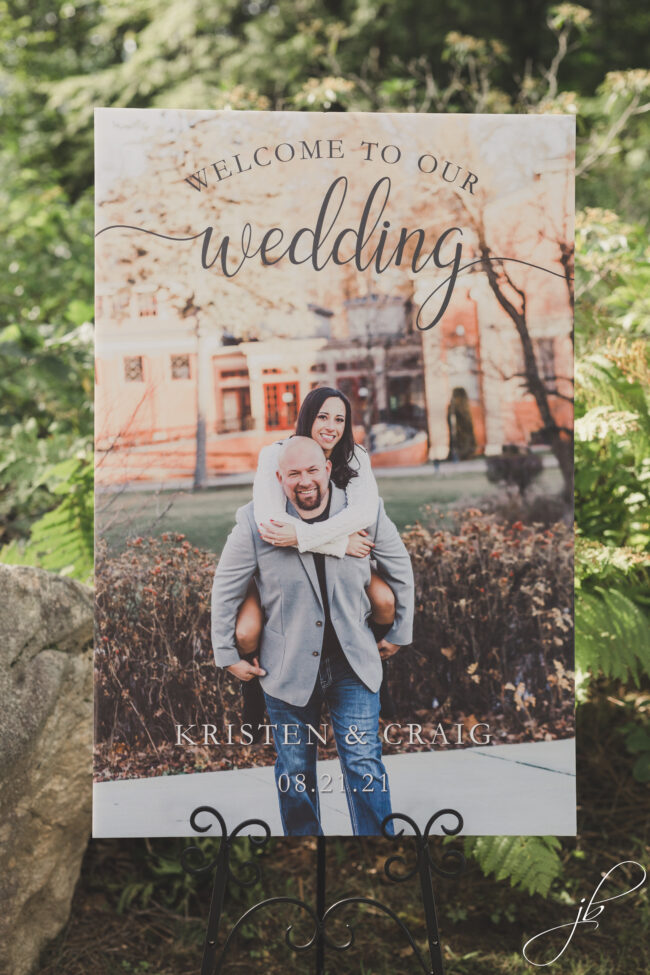 The dock, with some nautical enhancements, served as the backdrop for the ceremony.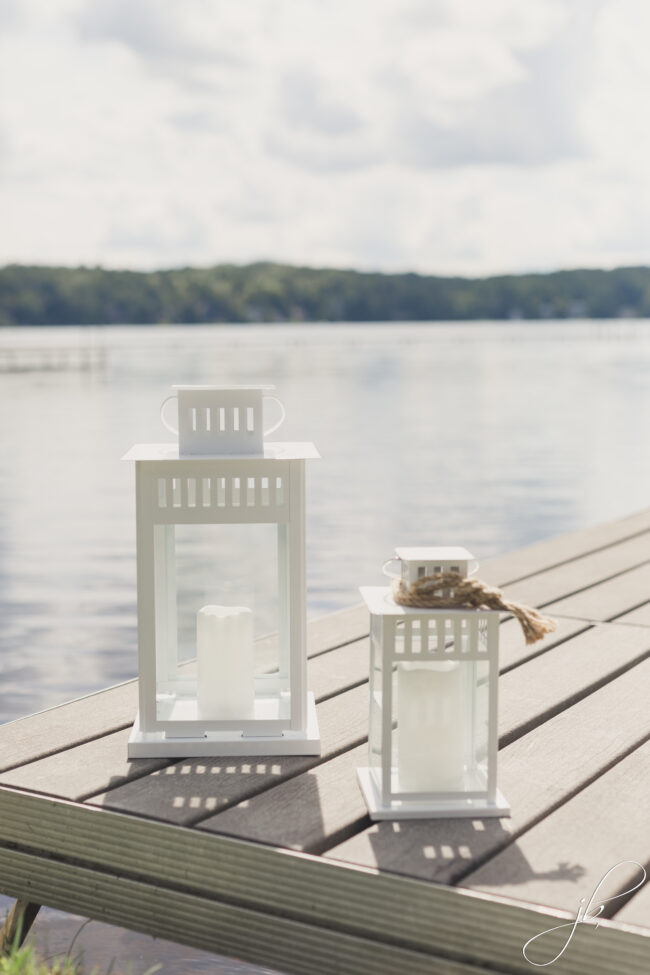 There was a runway for the wedding party to make spectacular entrances.
Colored sand helped symbolize the coming together of these four special people into one beautiful family unit.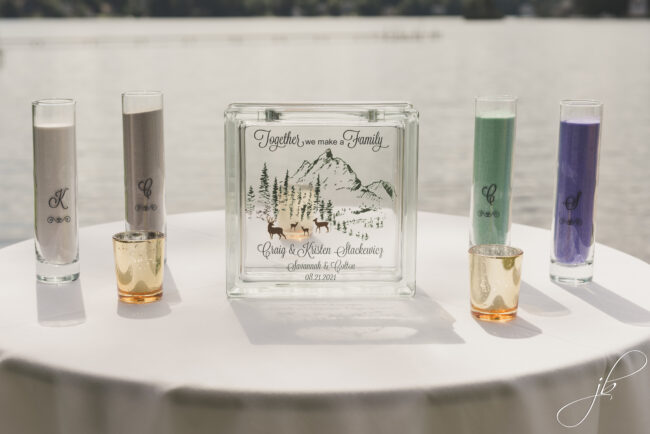 In front of family and friends, the ceremony was intimate and warm…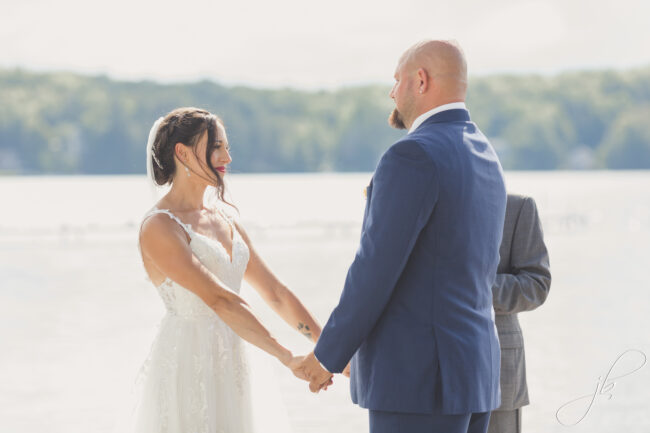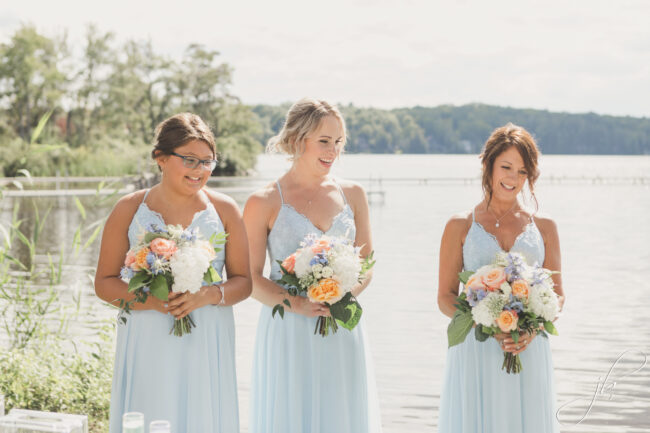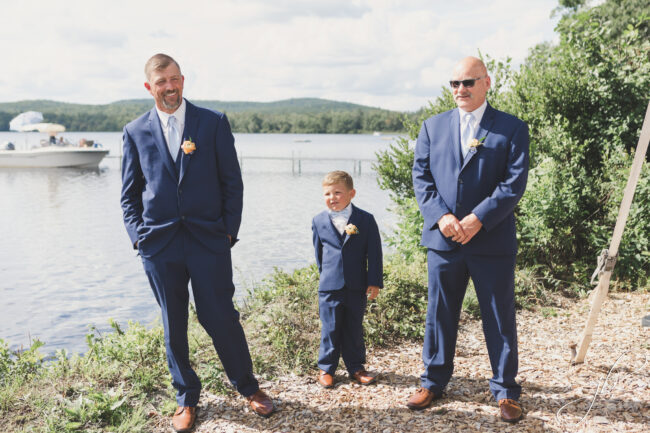 And, as you might expect, was sealed with a…
And a…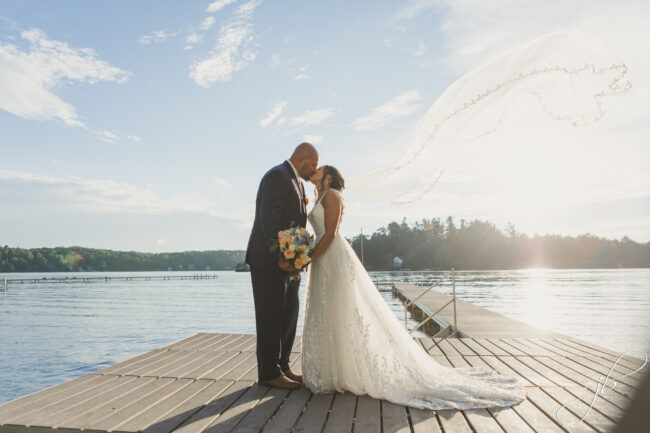 And maybe just a couple more!
From the bride's design, we made this wonderful signature drink sign for the cocktail hour "beach" bar.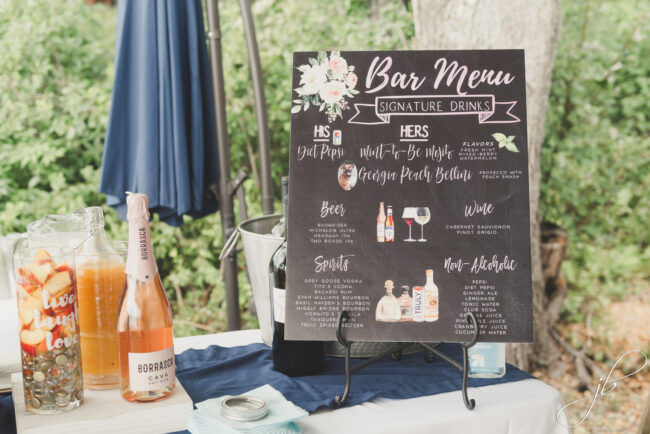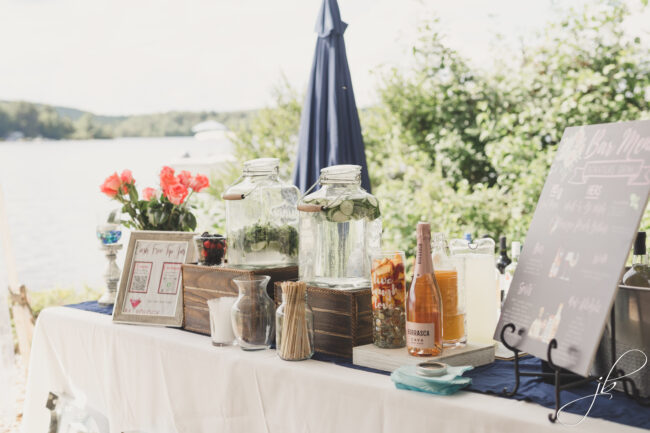 Then it was up to the backyard for a decked-out dinner reception in honor of the happy couple.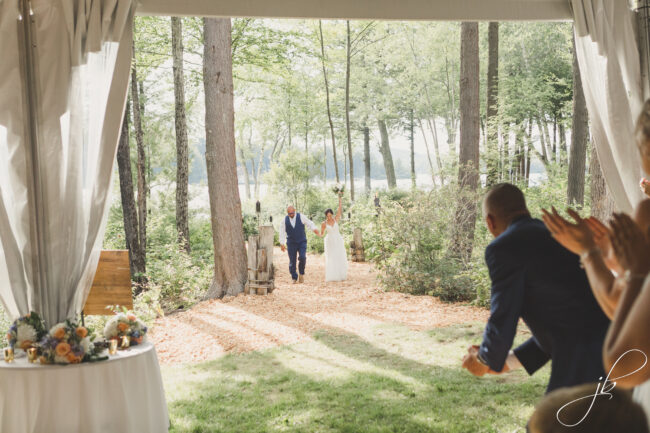 No stone was left unturned, from the commemorative candles to the sign-in oar and custom card box, to the incredible florals and greenery, to the beautiful blue glassware, this was my kind of decor. Everything matching and complimentary, creating the perfect setting in which to dine and dance with the very newly-weds.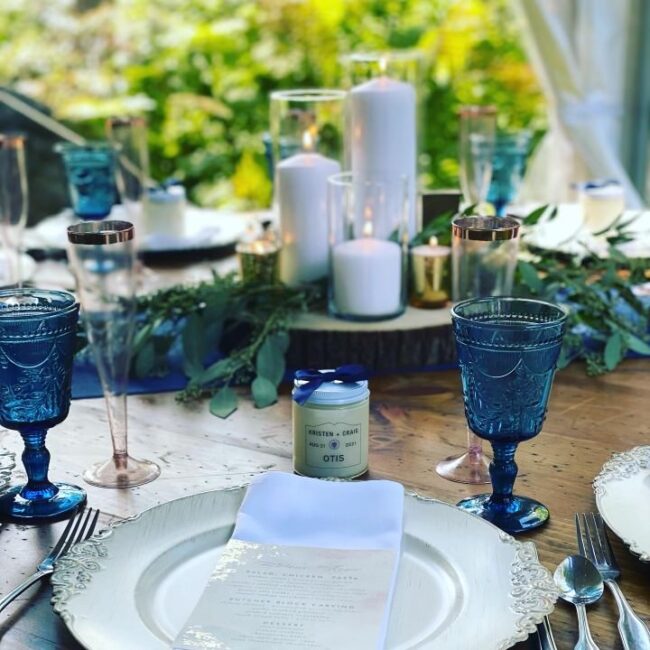 Those who left us too early were not forgotten.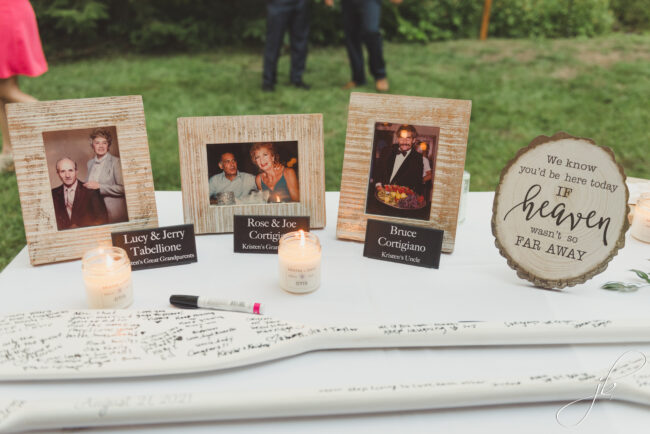 After a wonderful meal catered by Nicole's Special Events & Catering and some dancing, the sun set on the most perfect wedding imaginable…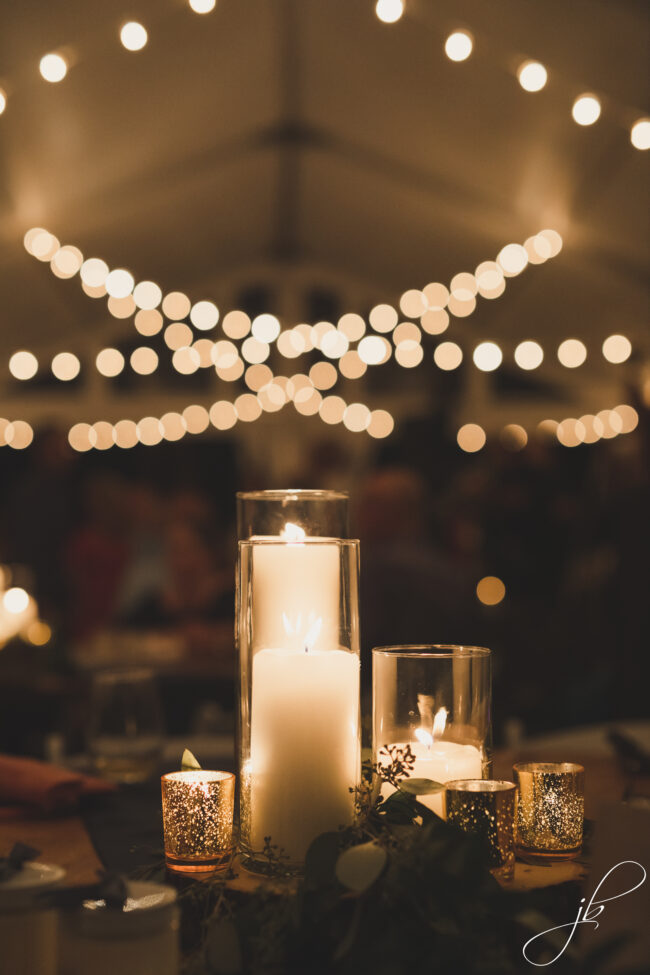 Time for one last contemplative moment.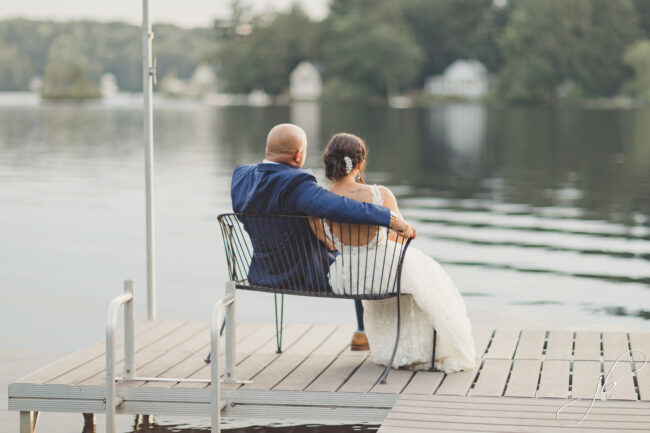 Congratulations Kristen and Craig! May you enjoy a lifetime of happiness together. We were honored to help you plan your perfect start.
Easy! Done! Enjoy!
Plan-it Vicki is the brainchild of Vicki Ross, an experienced Event Planner located in Avon, a suburb of Hartford, Connecticut. Vicki has created wonderful celebrations all over Connecticut, New York, and Massachusetts. She and her staff provide services for small, intimate dinner parties as well as weddings, and bar and bat mitzvahs.
For help with your next event contact Plan-it Vicki