With restrictions mostly lifted it was time to get the mitzvah season into full swing with Jenna's dance-themed Bat Mitzvah party. The Twin Hills Country Club in Massachusetts made for a wonderful setting and the spring weather cooperated perfectly for our outdoor celebration. The light-up stage by Boppers Events added to the grandeur of the evening.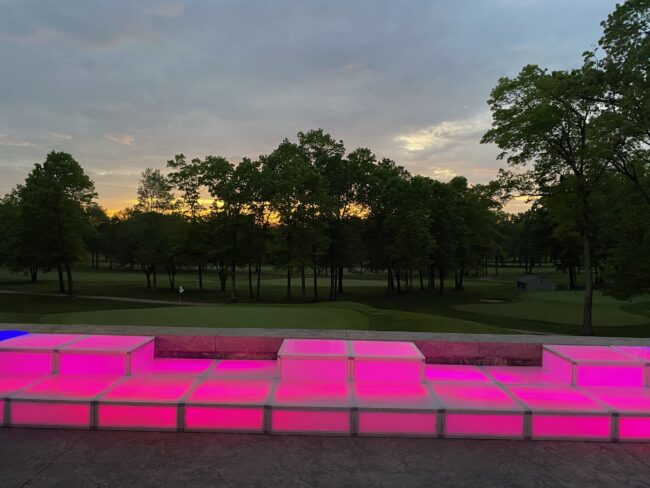 Upon arrival guests dosey doe'd over to the welcome table to pick up their medal "place cards" and were encouraged to leaf through and sign the photo album, designed by Shana Sureck Photography. They also got to leave a message on the wonderful keepsake mirror, and to drop gifts in the card box, both of which were specially created by Yours Truly for this event.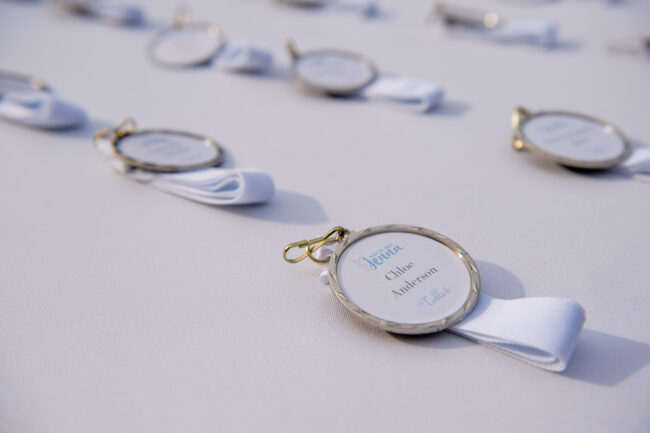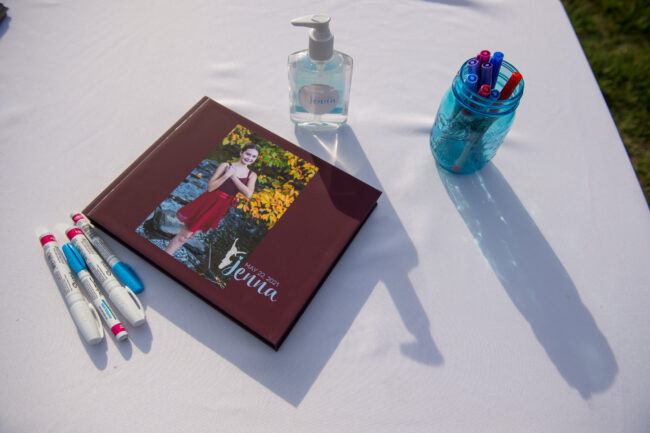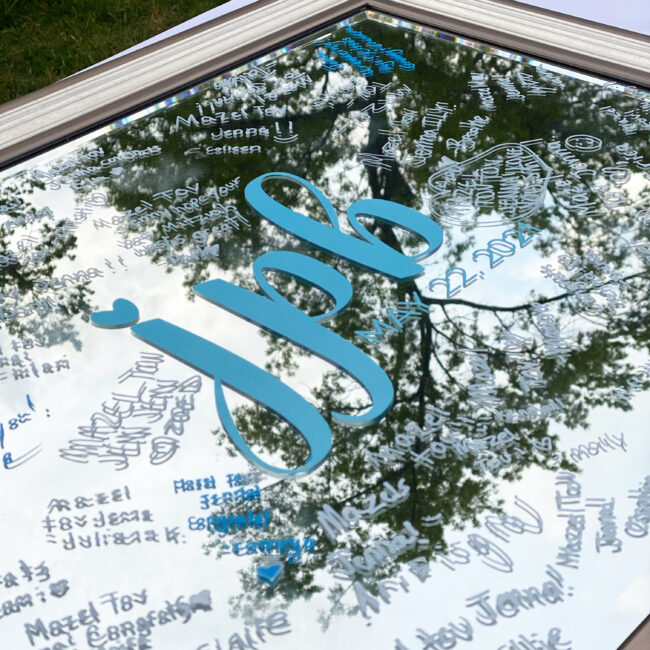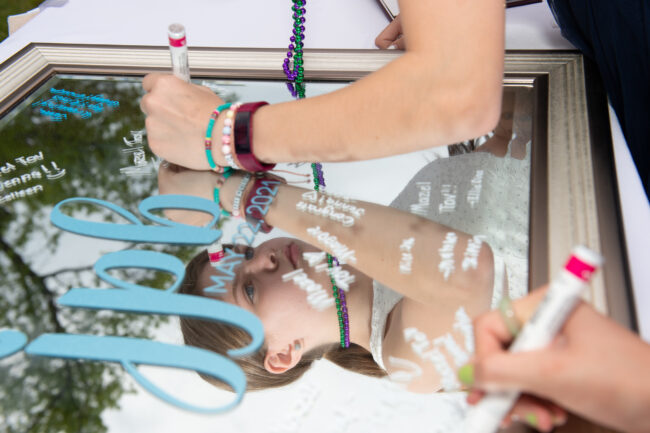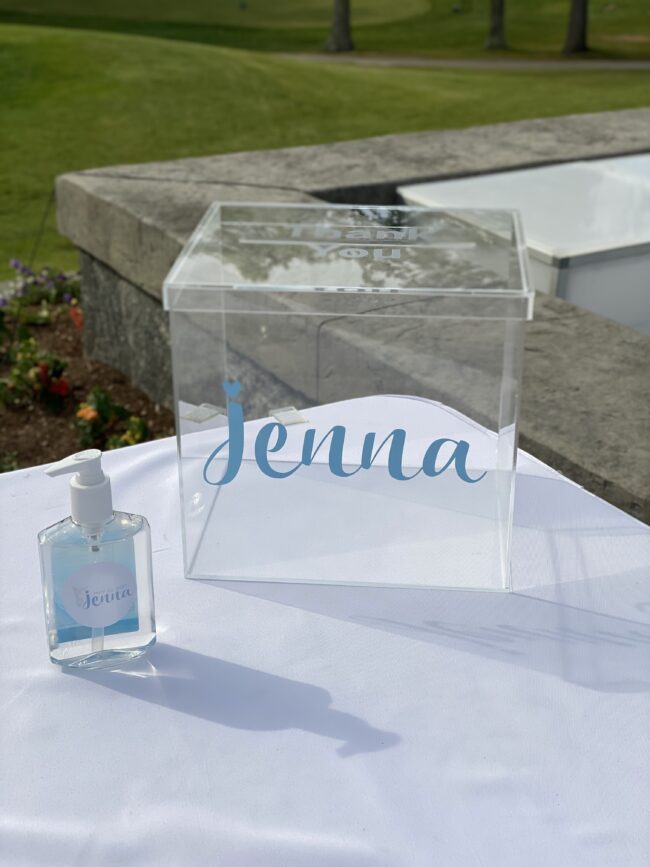 During cocktail hour the young adults boogied with Boppers Events….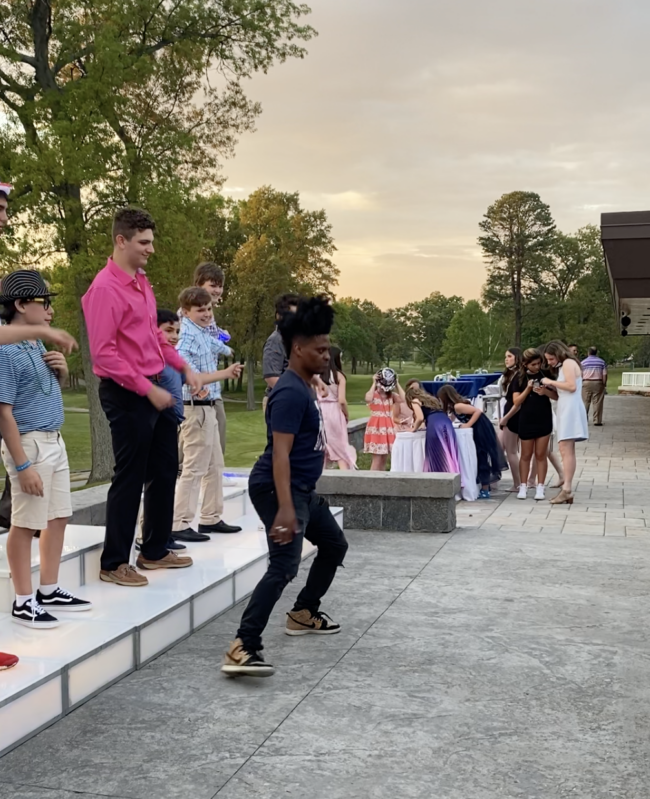 …While the more mature crowd two-stepped amongst themselves, enjoyed some beverages and apps and marveled at the subtle design elements, most of which featured multiple logos placed throughout the venue.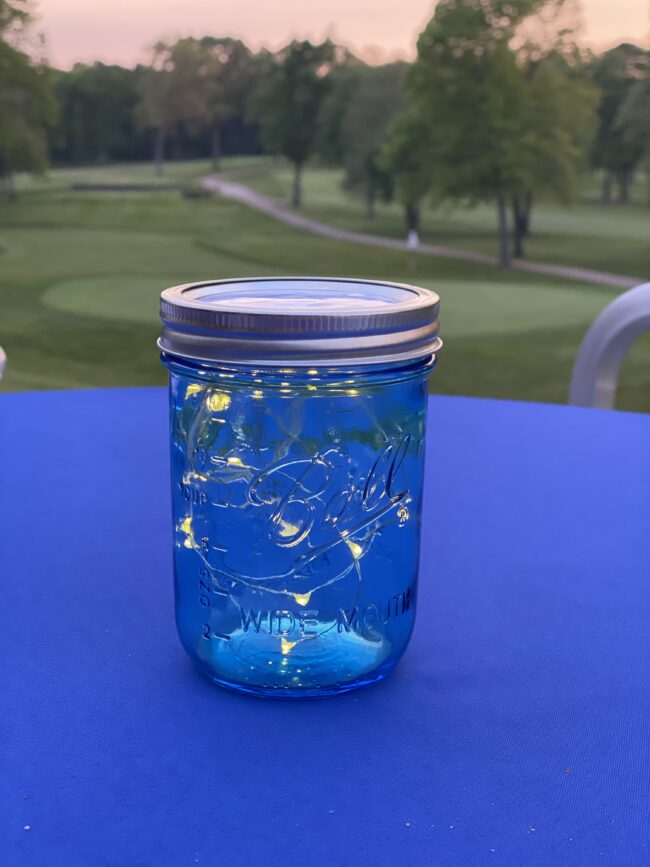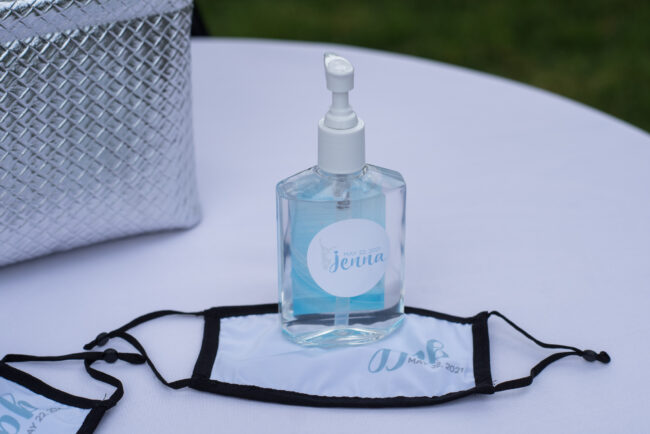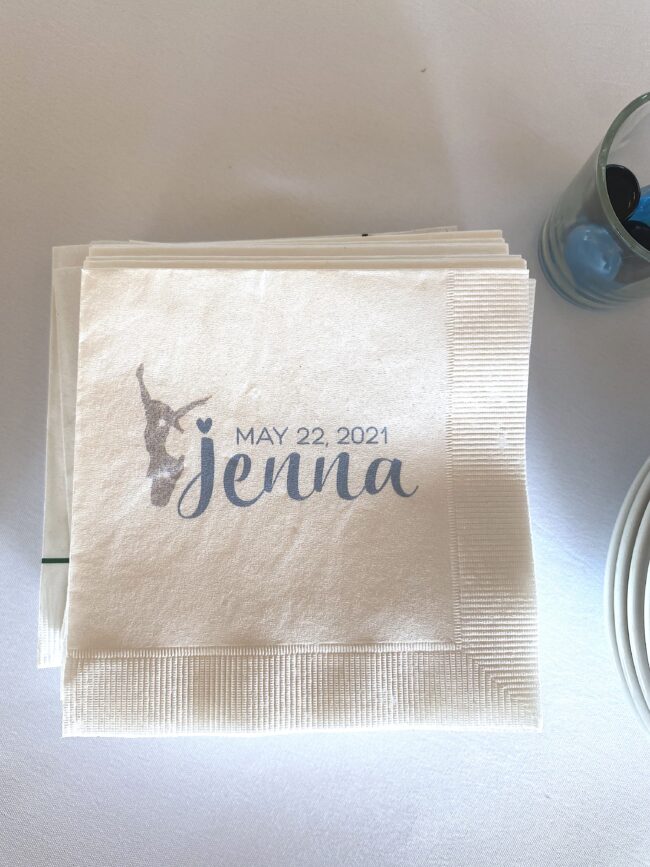 And how about taking a twirl in this dress! It looked equally beautiful on the guest of honor coming or going. We say yes!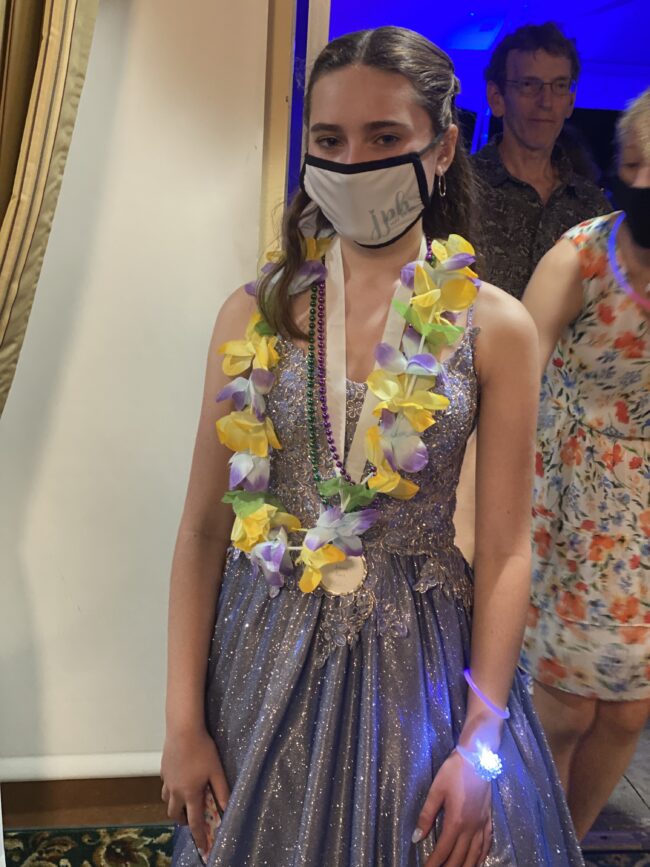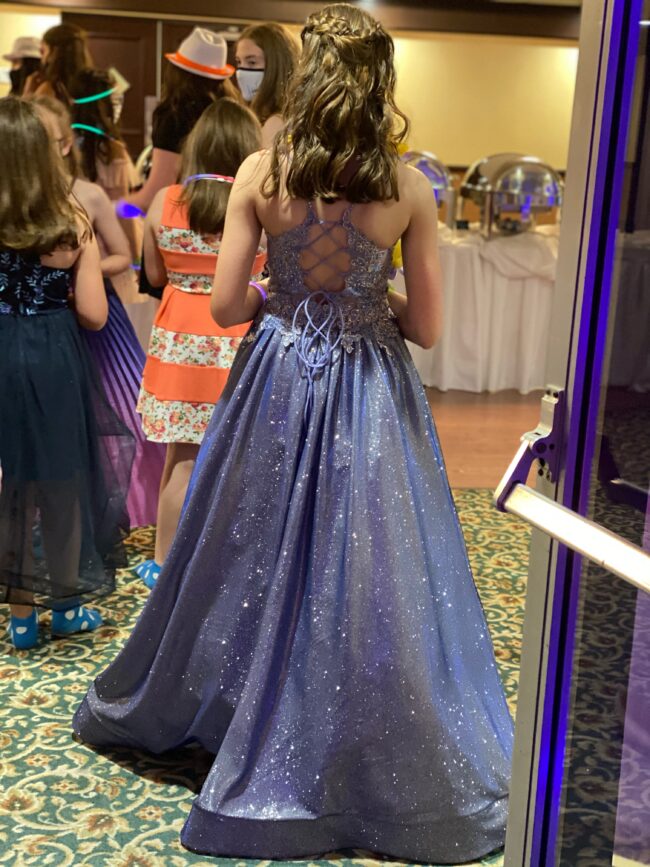 Partygoers were invited to waltz into the tent for a wonderful meal.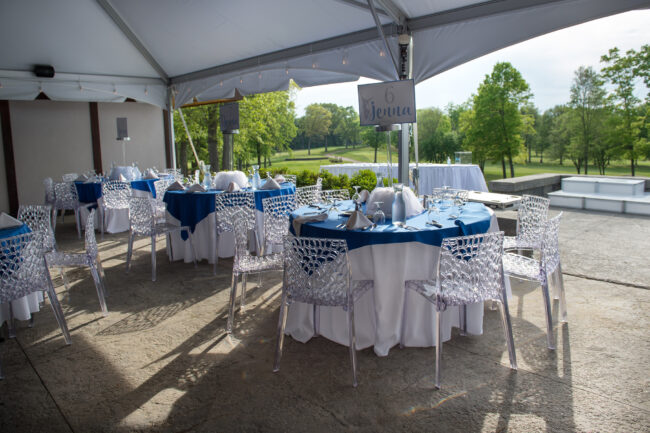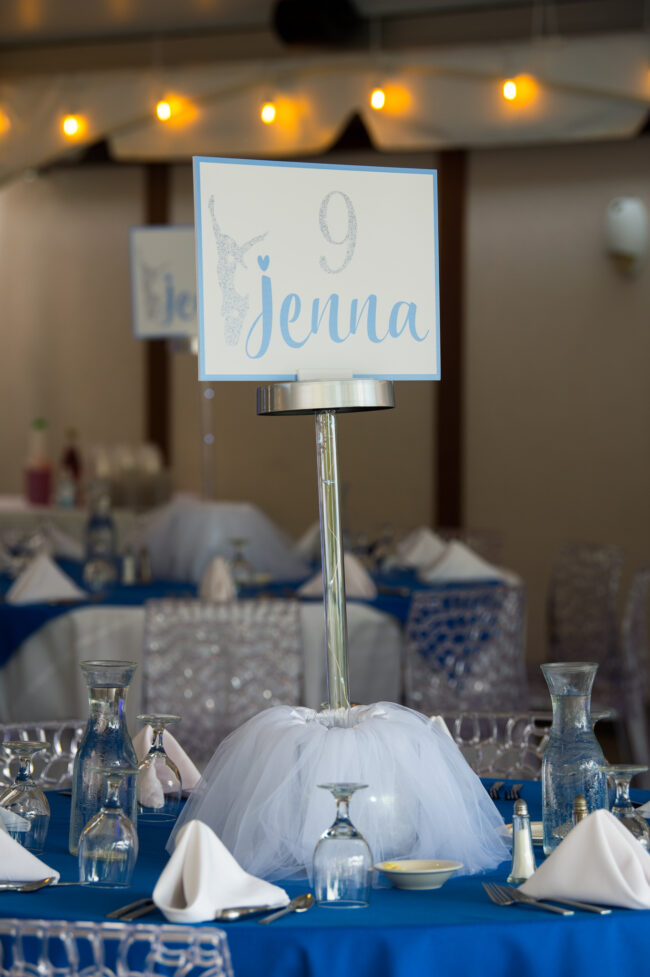 After the meal everyone got to jive to this amazing montage produced by Reel Video Group.
From there it was a cool samba into the night and an amazing parting gift for all to take home.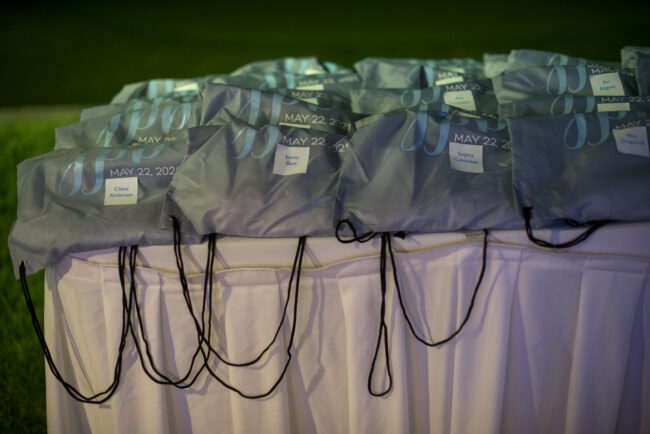 Jenna, you and your Barr-velous family danced your way into our hearts. Mazel Tov!
Easy! Done Enjoy!
Plan-it Vicki is the brainchild of Vicki Ross, an experienced Event Planner located in Avon, a suburb of Hartford, Connecticut. Vicki has created wonderful celebrations all over Connecticut, New York, and Massachusetts. She and her staff provide services for small, intimate dinner parties as well as weddings, and bar and bat mitzvahs.
For help with your next event contact Plan-it Vicki