My favorite season is the fall. There is nothing more beautiful than living in New England this time
of year. Besides getting excited for all of the yummy food this season brings it also means my
favorite holiday, Halloween, is around the corner. I am starting early this year with my Easy Candy
Corn Candle Centerpieces. These candles look great on any table and are the easiest DIY project I
have created. The many things one can do with Candy Corn!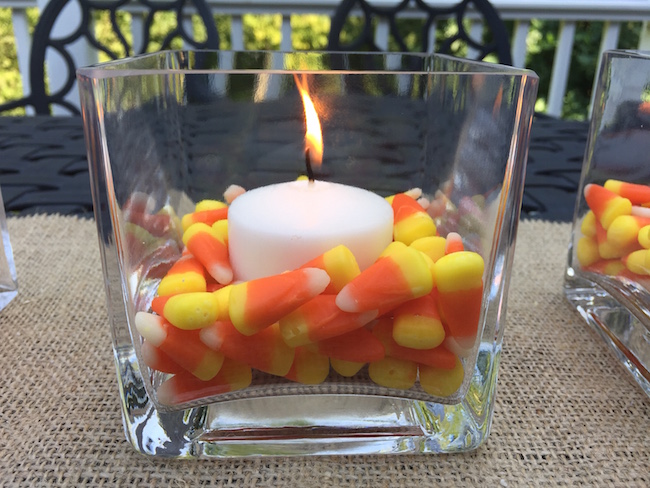 What you'll need:
3 glass vases
3 white candles
candy corn
table runner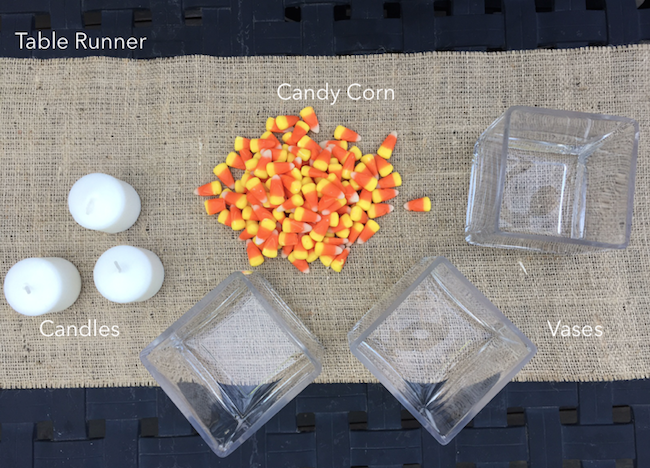 Let's get started: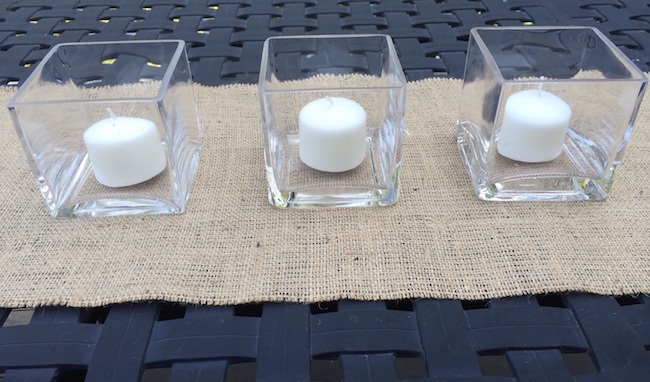 Step 1:  Place runner in the middle of your table and place a candle in the middle of each vase.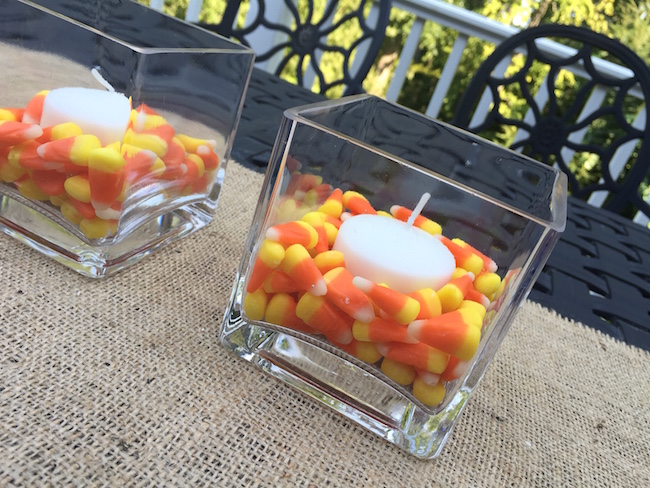 Step 2:  Pour equal amounts of candy corn around each candle making sure to only cover halfway.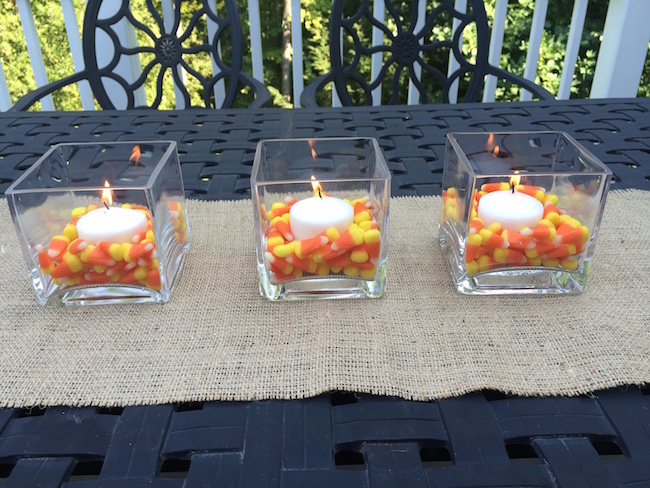 Step 3: Light candles and enjoy. Make sure your guests don't eat your centerpiece!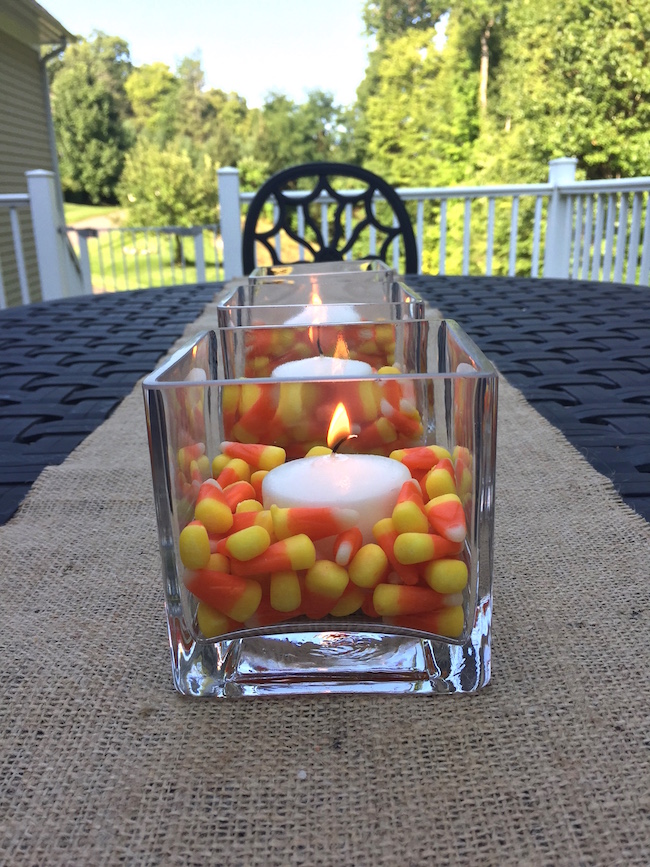 Easy! Done Enjoy!
Plan-it Vicki is the brainchild of Vicki Ross, an experienced Event Planner located in Avon, a suburb of Hartford, Connecticut. Vicki has created wonderful celebrations all over Connecticut, New York, and Massachusetts. She and her staff provide services for small, intimate dinner parties as well as weddings, and bar and bat mitzvahs.
For help with your next event contact Plan-it Vicki