As soon as guests walked through the door of the venue it was as if they were transported to a
theater for the grand opening of a Broadway show. First they walked the red carpet.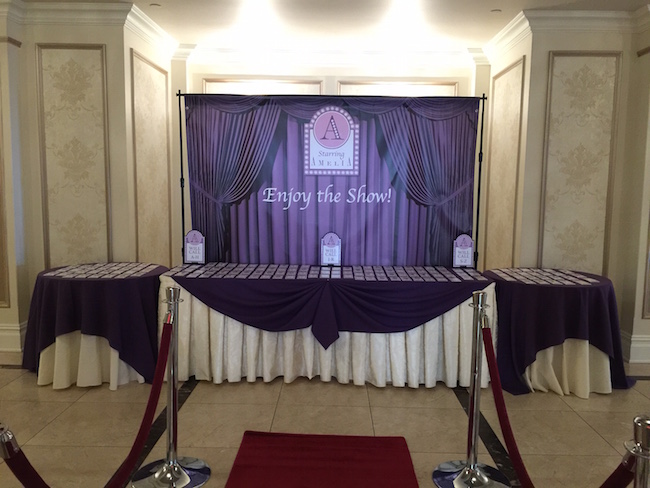 Once they made their way through the entrance they were greeted by a display that screamed
Broadway. There was a giant sign that looked like a purple velvet theater curtain, the theme
colors of lavender and purple, and little Will-Call signs.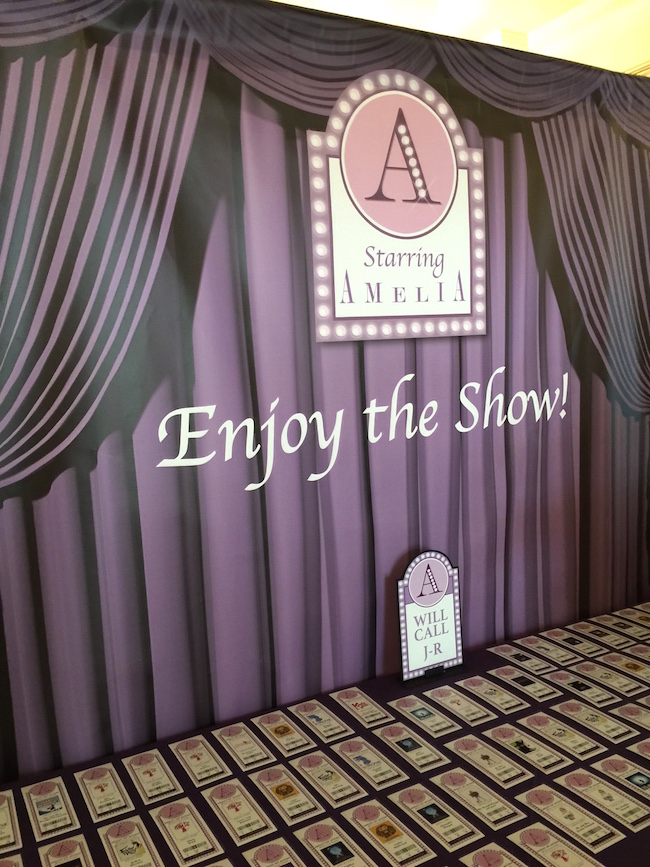 Guests picked up their tickets (the place cards) from "Will Call" and headed into the show
(the party). The Marquis Logo Design was by Marci Durnell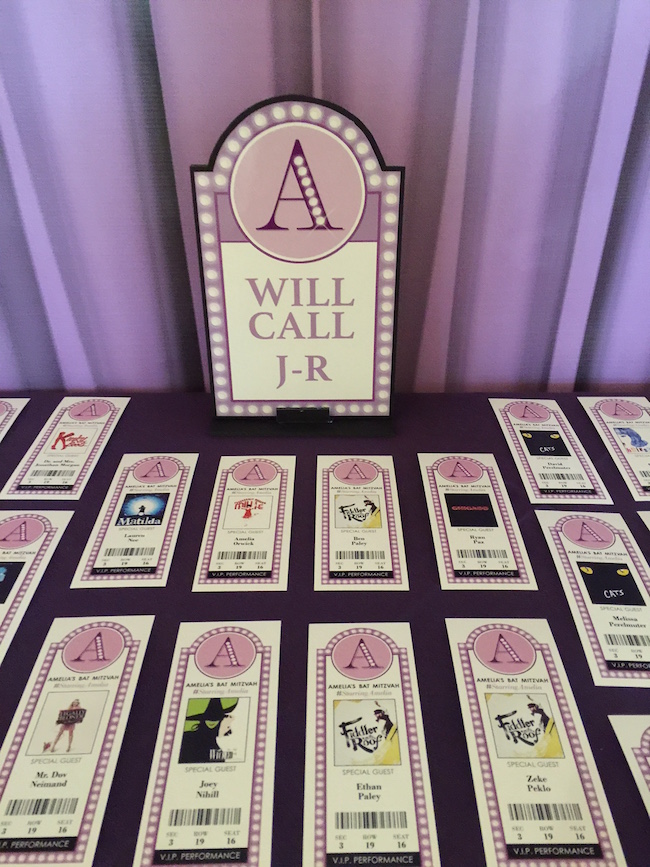 The adults went to one room while the kids went to the main room for fun and games with
Boppers Events.  Each table was a different Broadway show and the ticket (place card) let
everyone know where they would be sitting.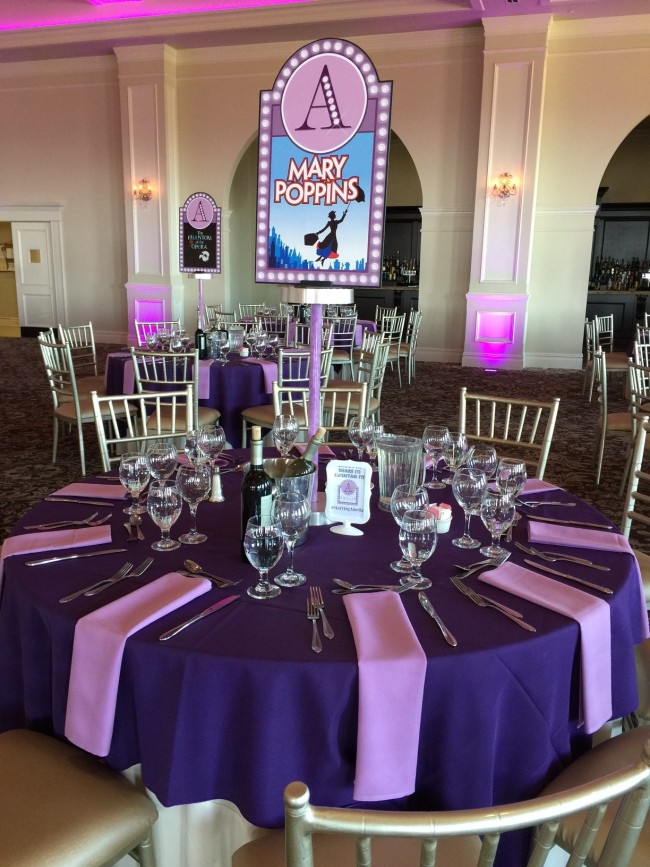 There was a photo station with a step-and-repeat sign just like at red carpet events.  The red
carpet and stanchions helped transform the event into opening night!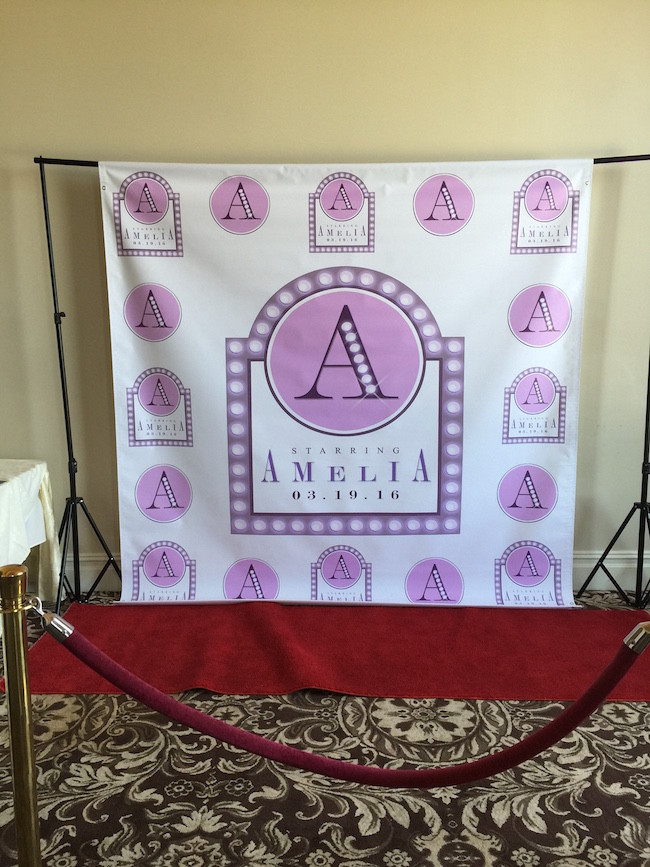 At each table there was a picture frame reminding people to take photos so they could share
and tweet about the event.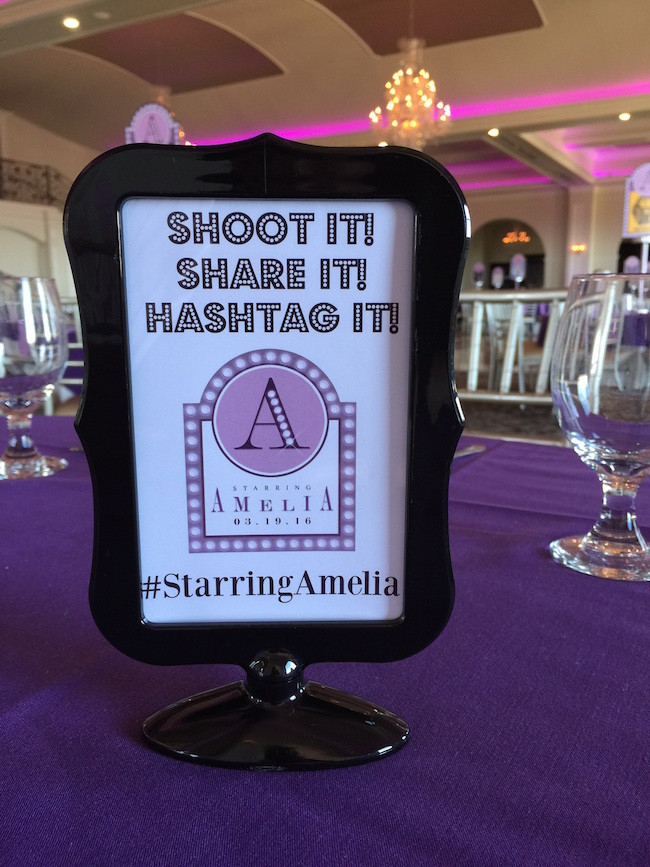 At many mitzvahs there is a special time where candles are lit.  Many families utilize this
opportunity to honor family and friends by calling them up to light a candle. I had this fantastic
candle lighting piece made with the Bat Mitzvah girl's name on it and pictures of the musicals
matching the centerpieces.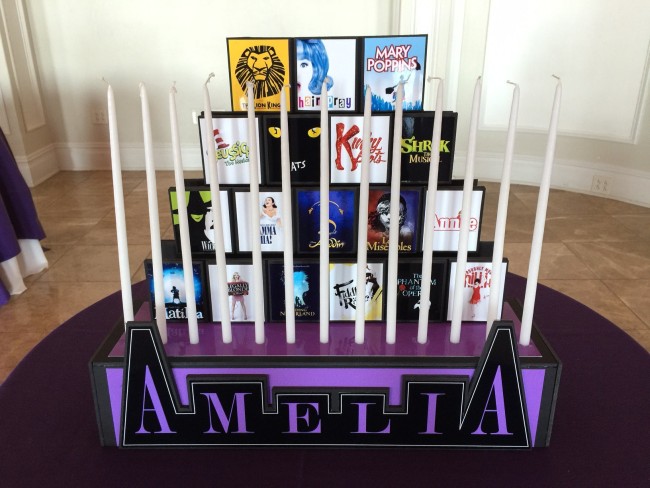 A very nice thing to have at a mitzvah is a sign-in board. Sometimes people use a giant photo
of the Bat Mitzvah girl but we used was a giant "A" with a white frame that everyone could
sign and leave a special message. This will be the perfect keepsake for the Bat Mitzvah girl to
commemorate her special day.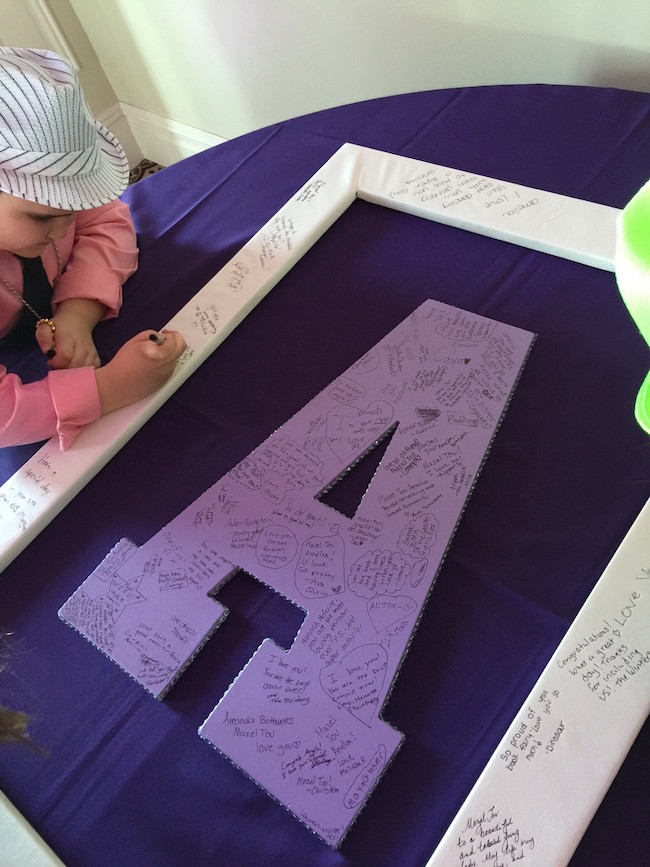 Finally, as the guest of honor's friends left this special party they were given party favors to help
her friends remember the day.
.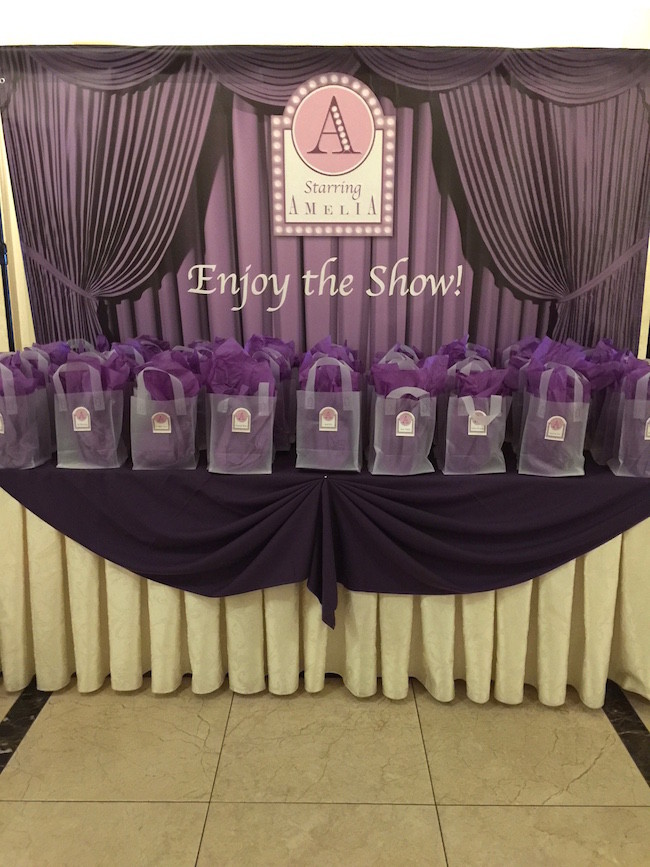 Everyone had a blast and was sorry to see the show (party) end. Mazel Tov Amelia!
Easy! Done! Enjoy!
Plan-it Vicki is the brainchild of Vicki Ross, an experienced Event Planner located in Avon, a suburb of Hartford, Connecticut. Vicki has created wonderful celebrations all over Connecticut, New York, and Massachusetts. She and her staff provide services for small, intimate dinner parties as well as weddings, and bar and bat mitzvahs.
For help with your next event contact Plan-it Vicki 
For help with your next event visit plan-itvicki.com