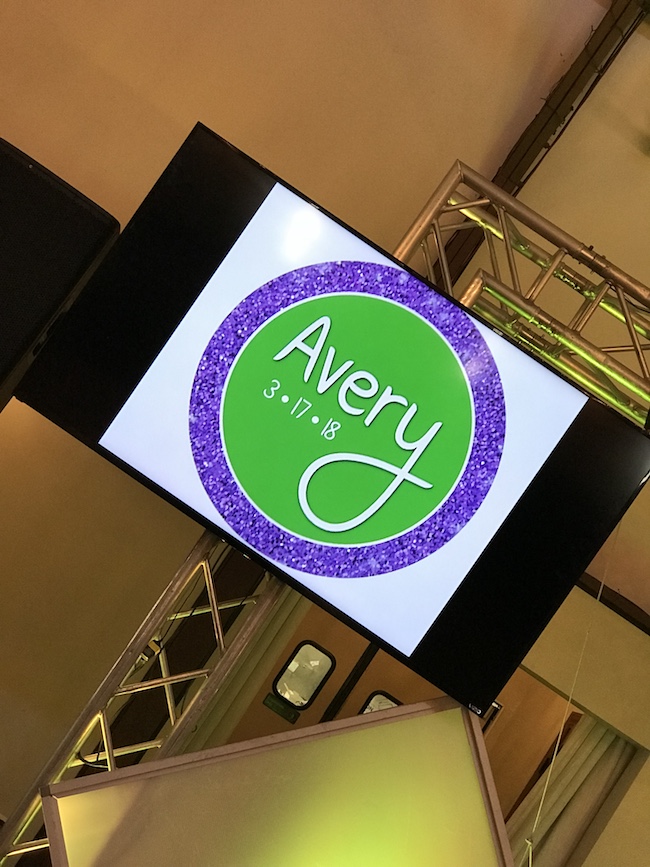 Yes, this Bat Mitzvah did fall on St. Patrick's Day but we didn't feel that was an appropriate
party theme. We did have a color scheme of green and purple and the green did kind of go
with St. Patty's Day, but it was really more to highlight the change of season.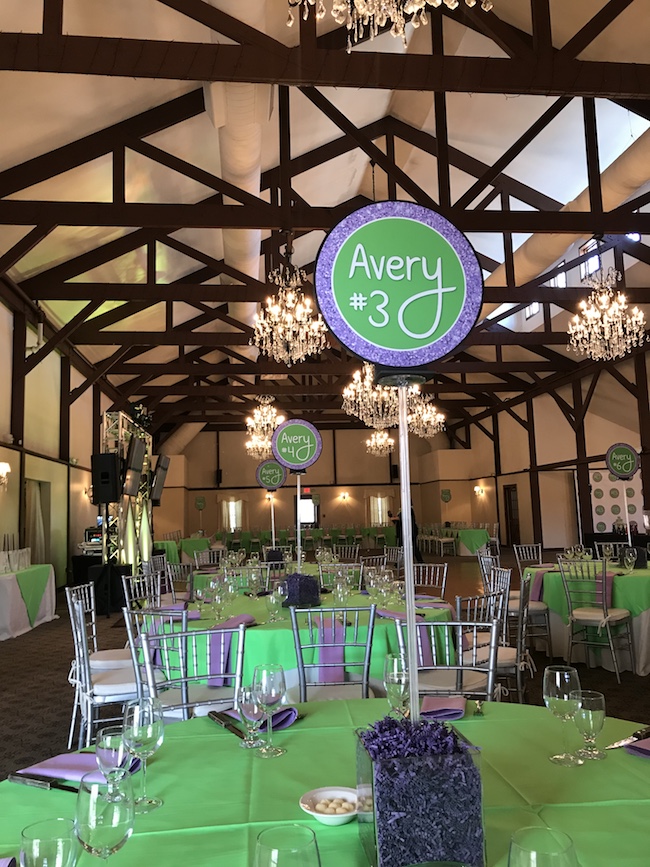 As guests arrived at Farmington Gardens they were greeted by a table of mini mason jars filled
with personalized M&Ms.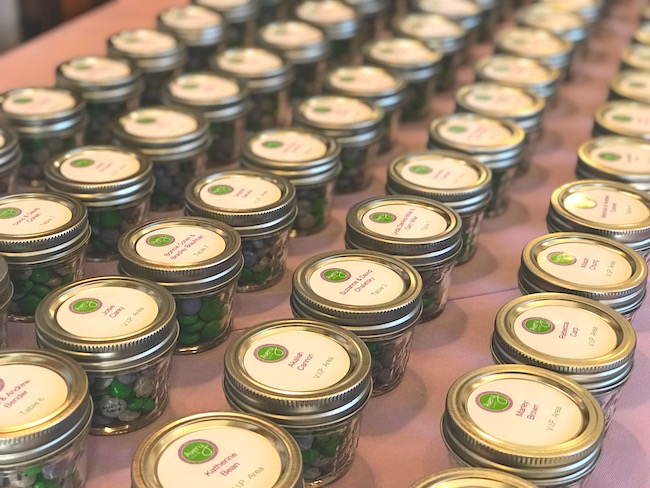 Each mason jar was a place card and was a little treat as soon as you arrived. A nice way to be
greeted at a party.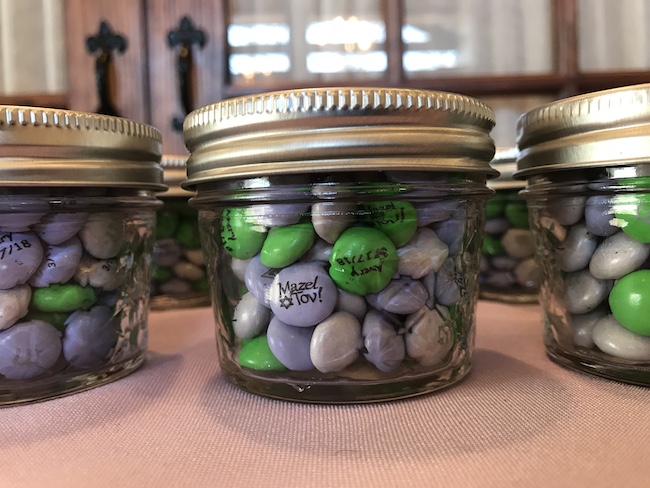 In the lobby, there was a gift box to put envelopes for the guest of honor…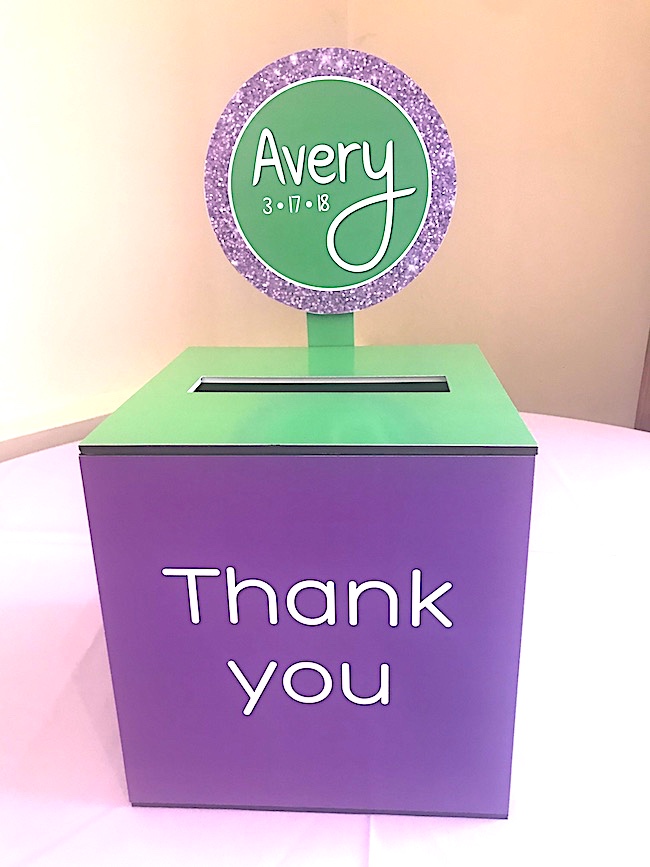 …and a photo of Avery as a toddler was enlarged to sign so party goers could leave a little note or
sign their name. A great keepsake for the Bat Mitzvah Girl.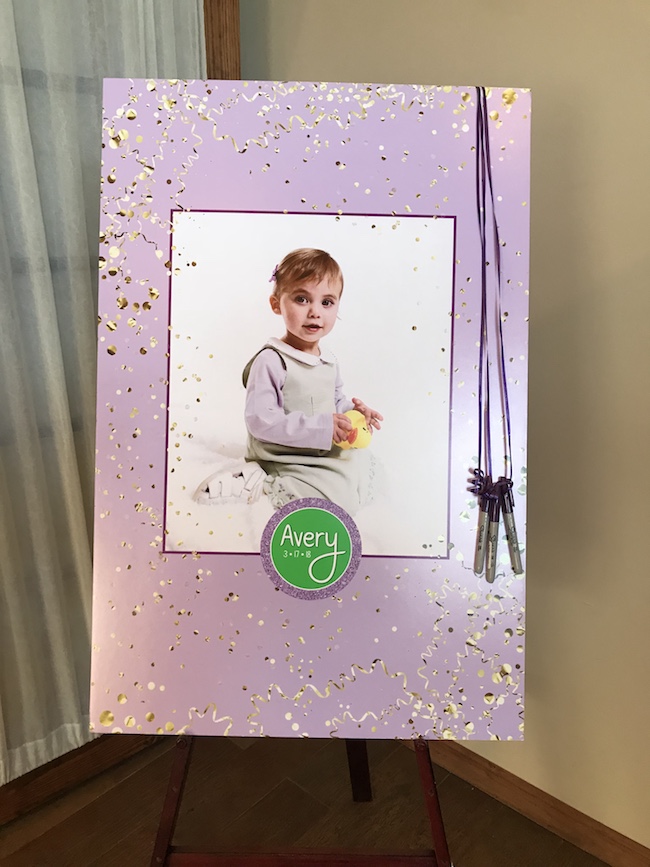 The beautiful sunroom used for the adult cocktail hour was dressed up with Chinese lanterns.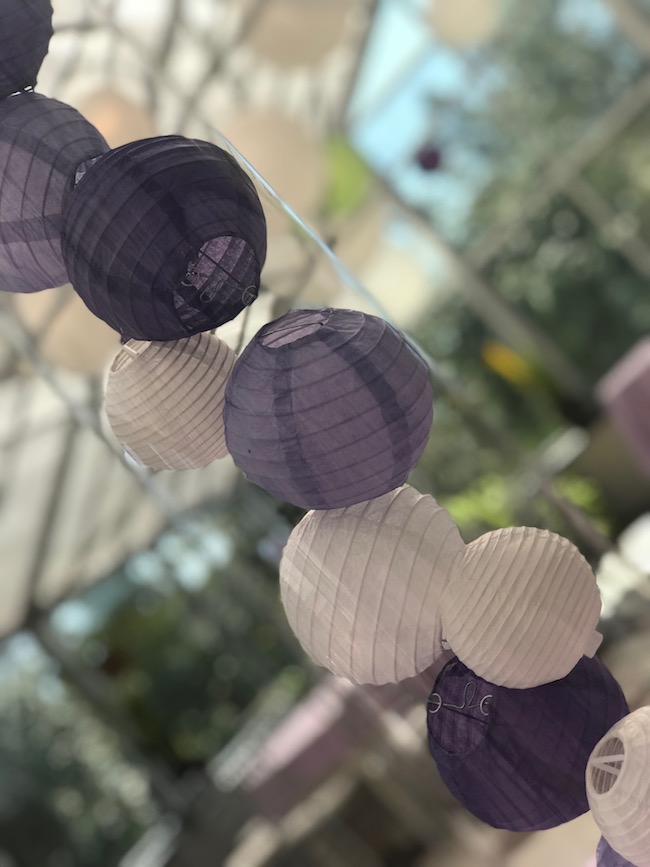 The cocktail tables were dressed up with votives matching the color scheme,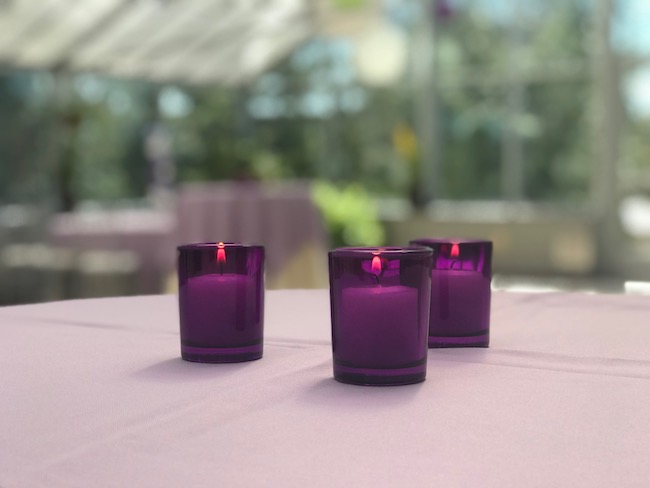 and there was a table that beautifully displayed nibbles for the adult guests to enjoy.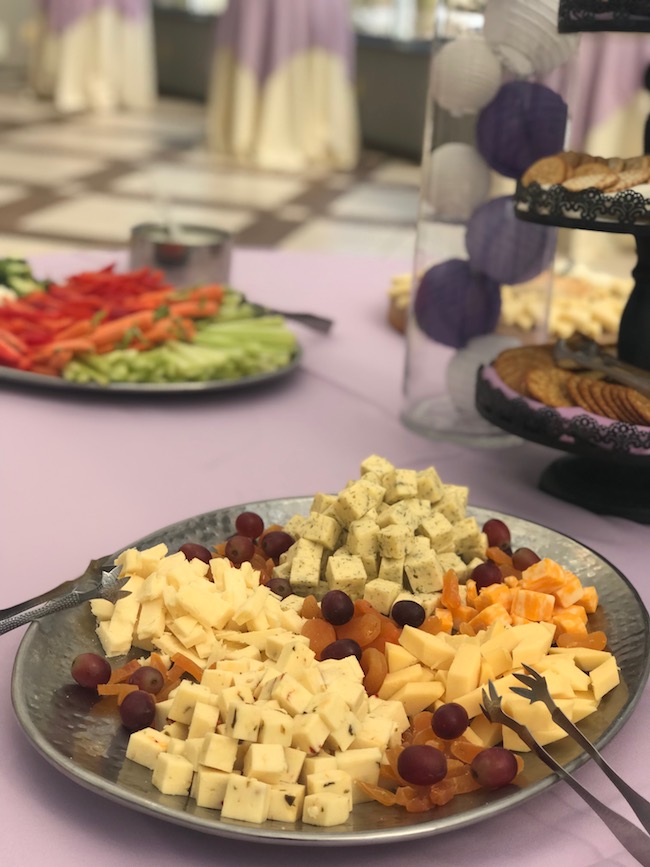 On the bar were more personalized M&Ms — an extra treat that helped add to the color scheme.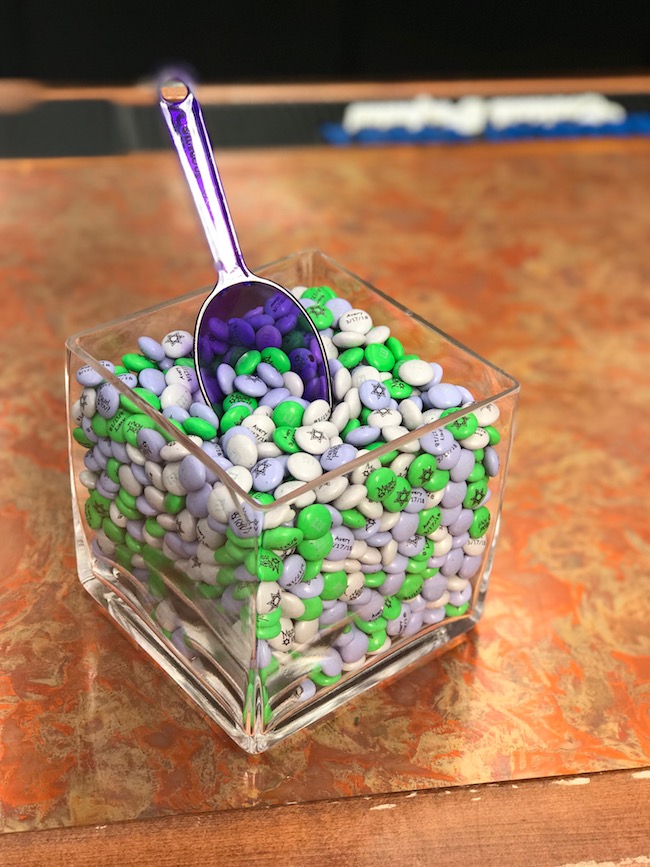 For good luck, we gave a nod to the Irish and let the green flow!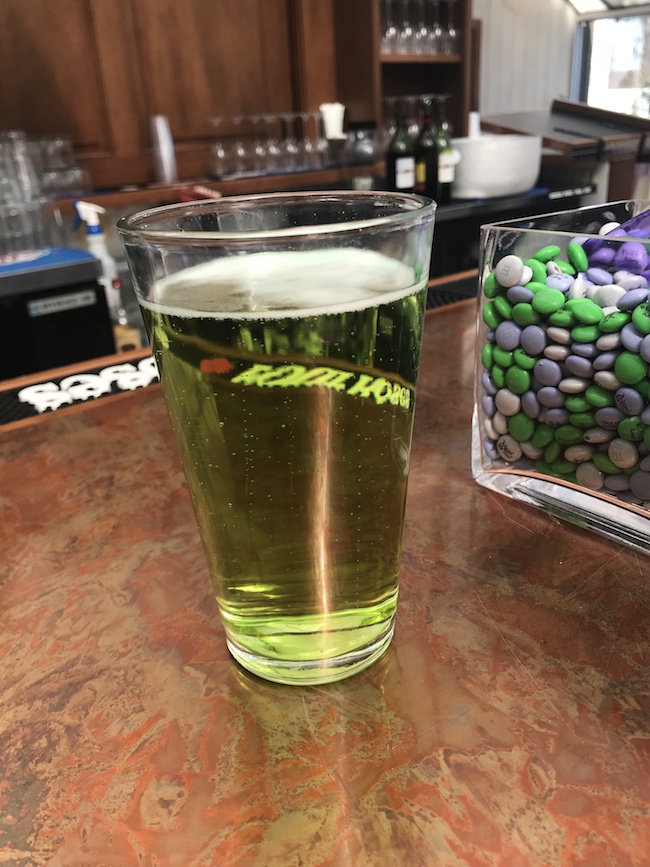 This simple, whimsical logo was on display throughout the party, adding to the decor and feel
of the occasion…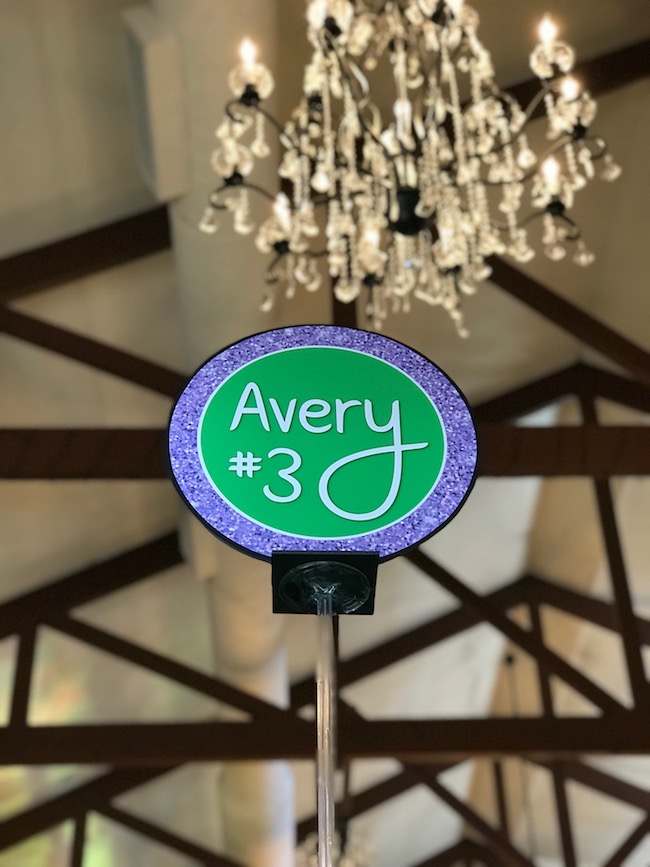 …including on all the tables,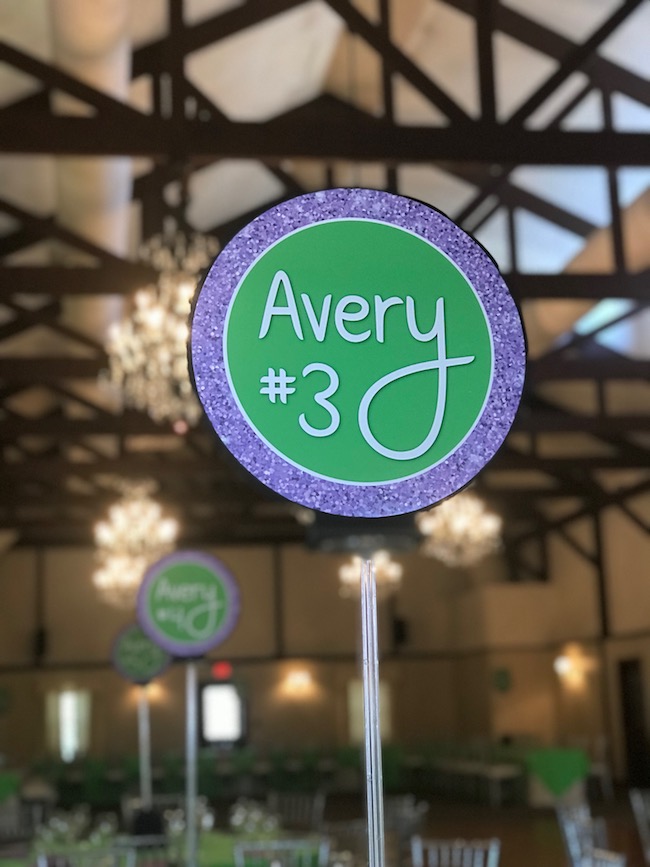 …and in the VIP area, specially designed so that all of Avery's friends could sit together.
Boppers Events had an amazing set up for the party with Avery's logo predominately displayed
on TV monitors.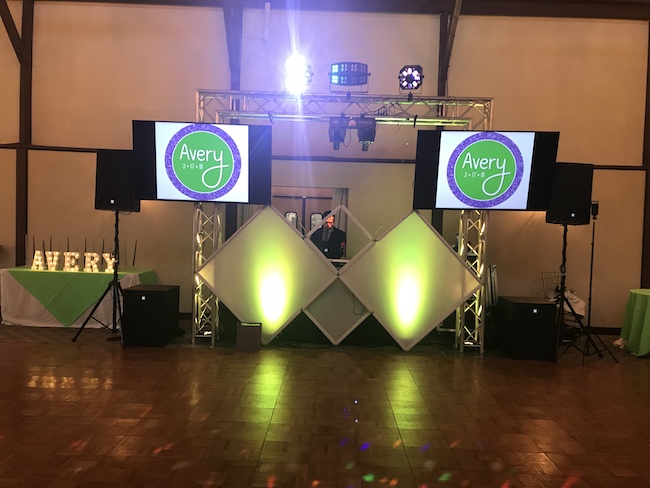 Comfy socks were supplied so guests could kick off their shoes and dance like there was no
tomorrow.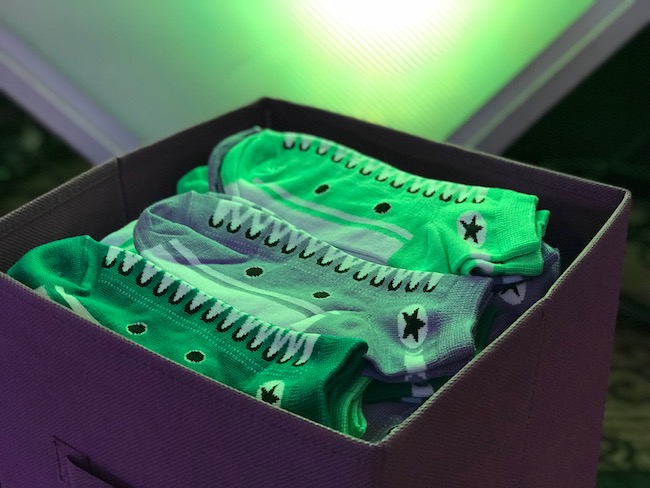 A photo station, manned by Moto Photo, featured a specially made Step and Repeat backdrop
showing off the logo and worthy of any red (or purple and green!) carpet event.
Moto Photo made this cute prop to add to the fun of the photo booth.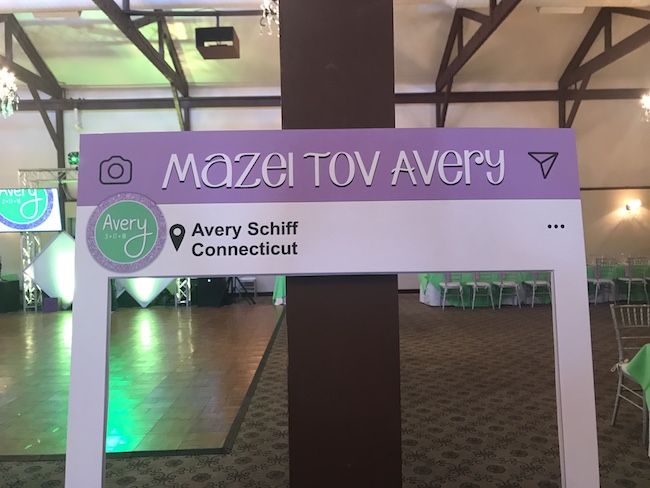 There were many special moments at the party. One of my favorites was the most fantastic
entrance video playing off of a song from Hamilton: An American Musical. What makes this so
outstanding was that it was written and performed by members of Avery's family!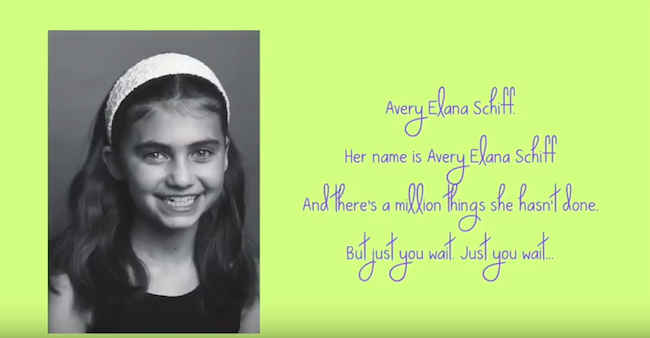 And another memorable moment was the Candle Lighting Ceremony which was delivered just
perfectly by the guest of honor.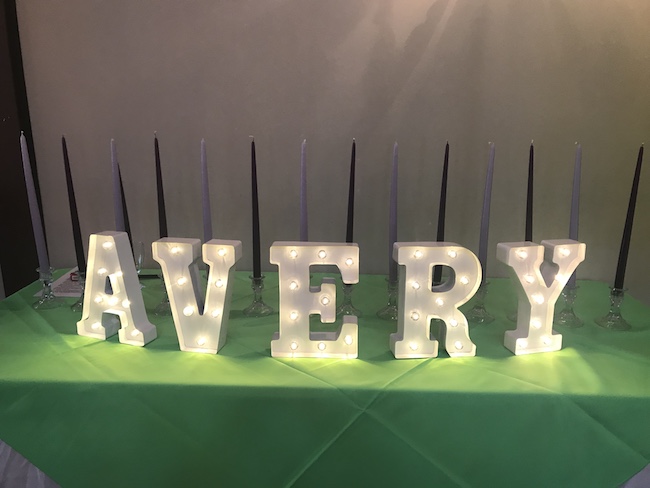 There is a local soda company called Avery Soda in Connecticut and only fitting to give away
our own personally designed 'Avery' sodas from the party.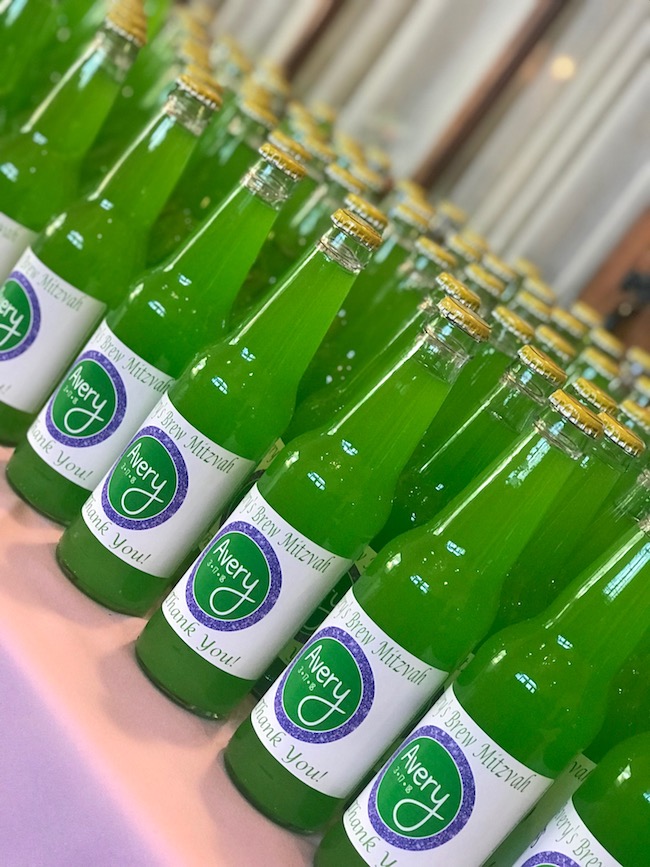 What an amazing family and the most perfect Bat Mitzvah Girl. Mazel Tov Avery!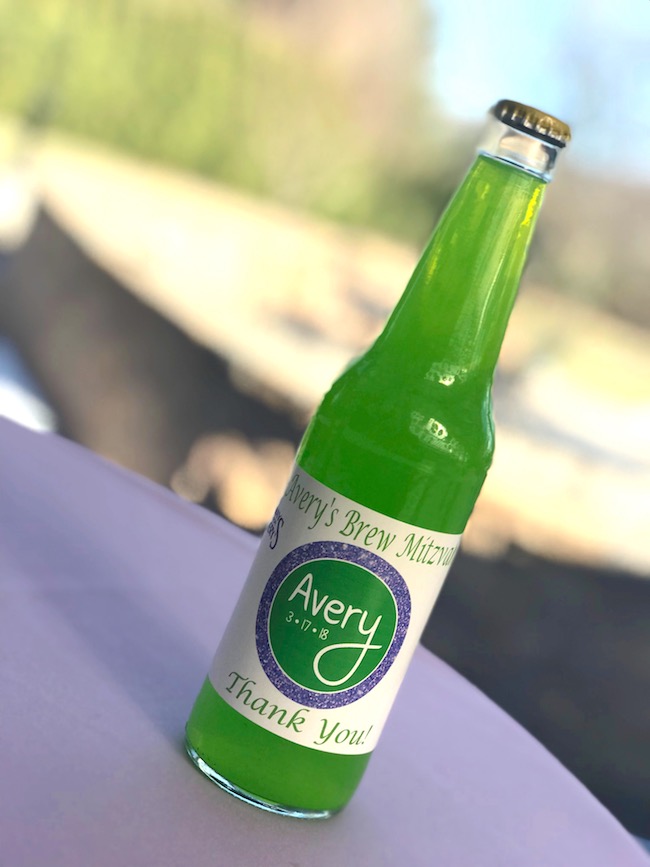 Easy! Done! Enjoy!
Plan-it Vicki is the brainchild of Vicki Ross, an experienced Event Planner located in Avon, a suburb
of Hartford, Connecticut. Vicki has created wonderful celebrations all over Connecticut, New York
and Massachusetts. She and her staff provide services for small, intimate dinner parties as well
as large, full-scale events such as
 weddings and bar and bat mitzvahs.