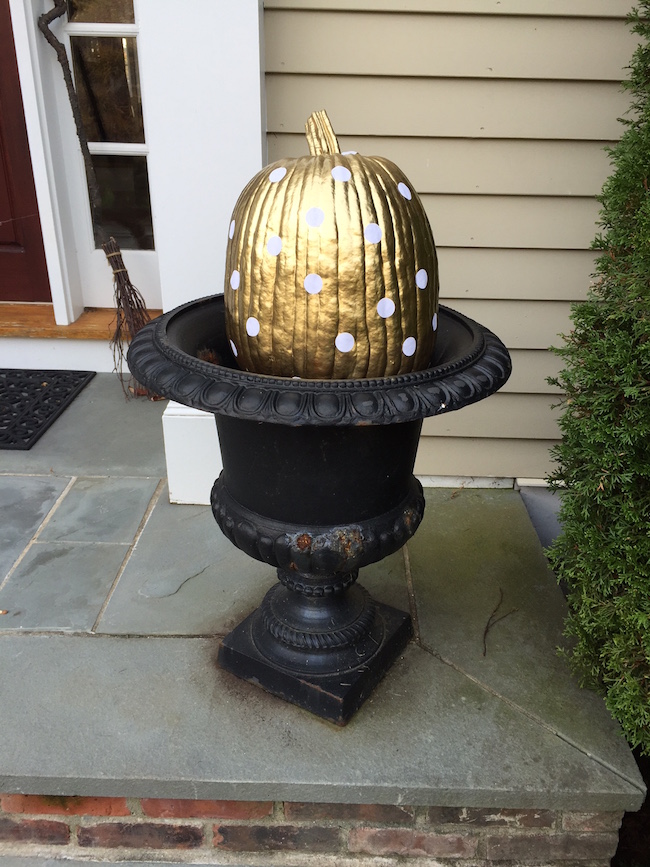 What you'll need:
newspaper
pumpkins
spray paint
mini circle stickers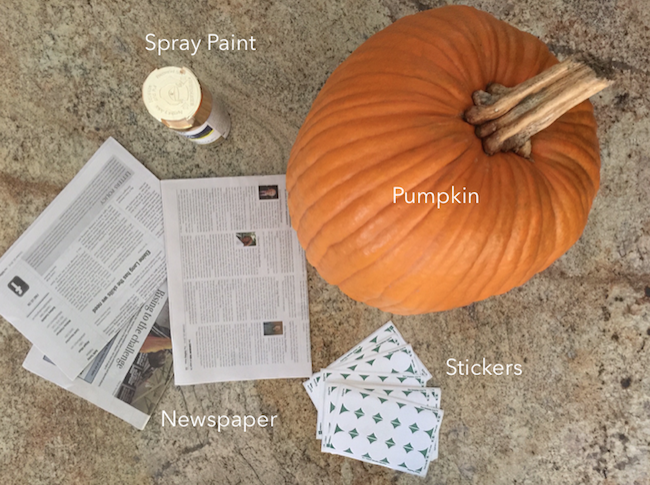 Let's get started:
Step 1: Wash pumpkins and dry completely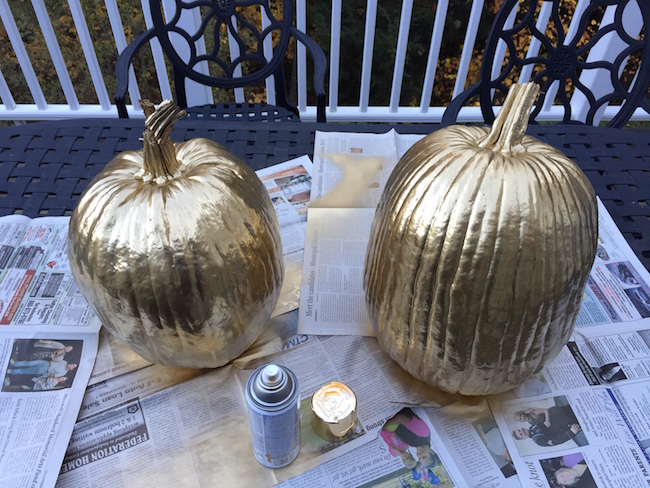 Step 2: Put newspaper on outdoor table and spray pumpkins completely (spray one side, dry and
flip over to spray the other side)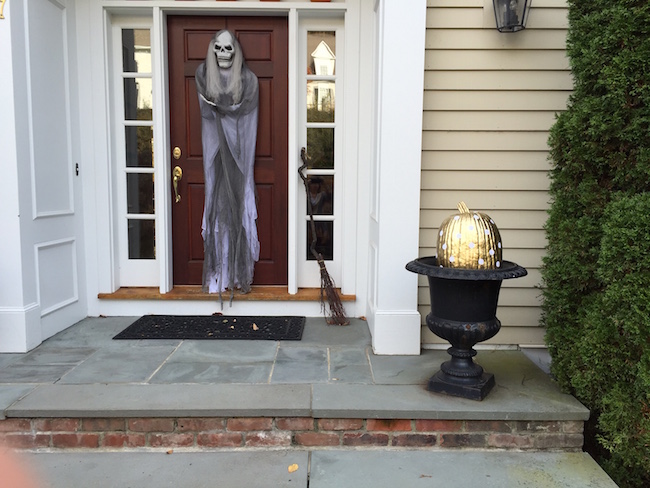 Step 3: When the pumpkins are all painted and completely dry put the round stickers all over the
pumpkins. Place on front stoop or in a planter.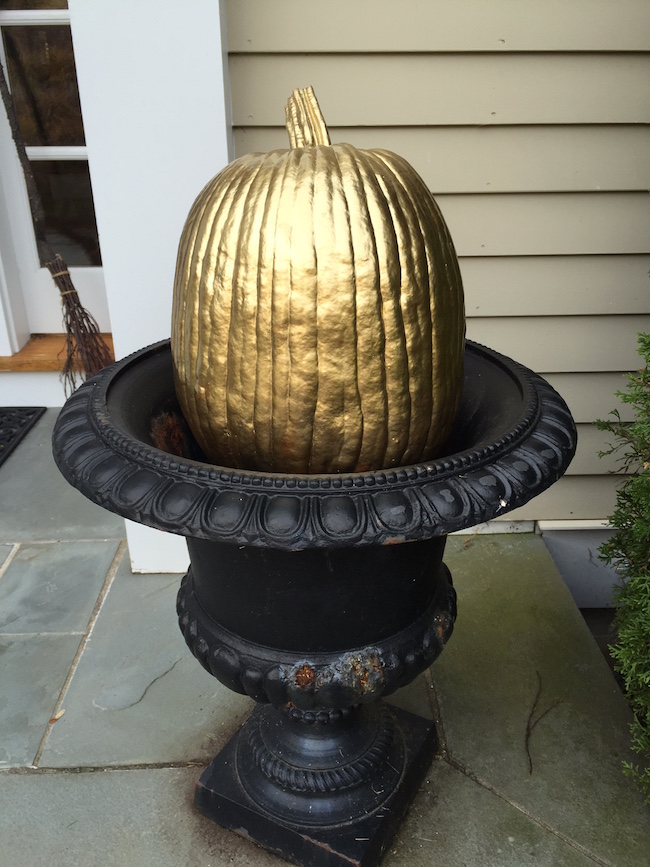 Or don't use stickers and leave all gold and shiny.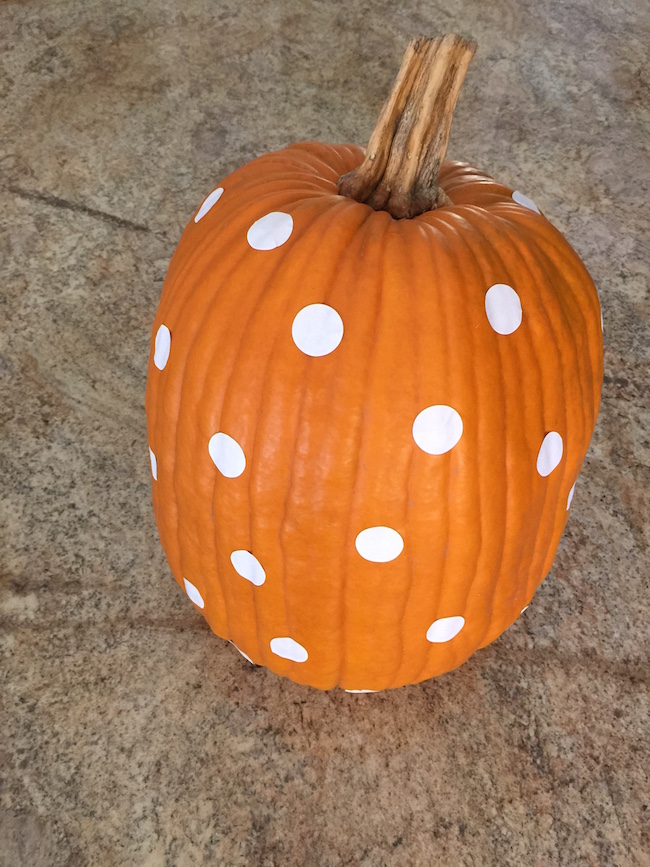 Or even, just put stickers on the pumpkins and not use spray paint at all. The last option is the
easiest and perfect for small children.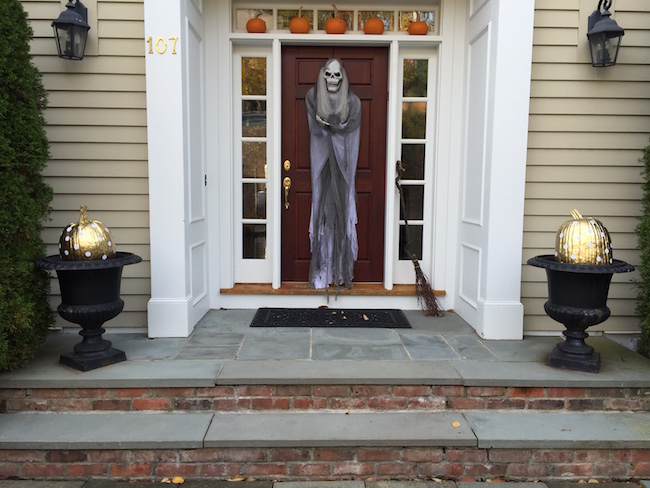 Whichever way you choose to decorate your pumpkins, I am sure they will be glamorous for
Halloween. What I like best about this activity is that the same pumpkins can be used for
Thanksgiving. You just have to remove the scary creature on the front door and the witches
broom and you're all set for Turkey Day.
Easy! Done! Enjoy!
Plan-it Vicki is the brainchild of Vicki Ross, an experienced Event Planner located in Avon, a suburb of Hartford, Connecticut. Vicki has created wonderful celebrations all over Connecticut, New York, and Massachusetts. She and her staff provide services for small, intimate dinner parties as well as weddings, and bar and bat mitzvahs.
For help with your next event contact Plan-it Vicki