If you're a fan of purple and silver then you'd love this little shindig I threw at The Farms
Country Club in Wallingford, CT. The bold color scheme helped set the mood from the start
as purple cake pop place cards greeted guests as they arrived. They, of course, were tied with
silver ribbon.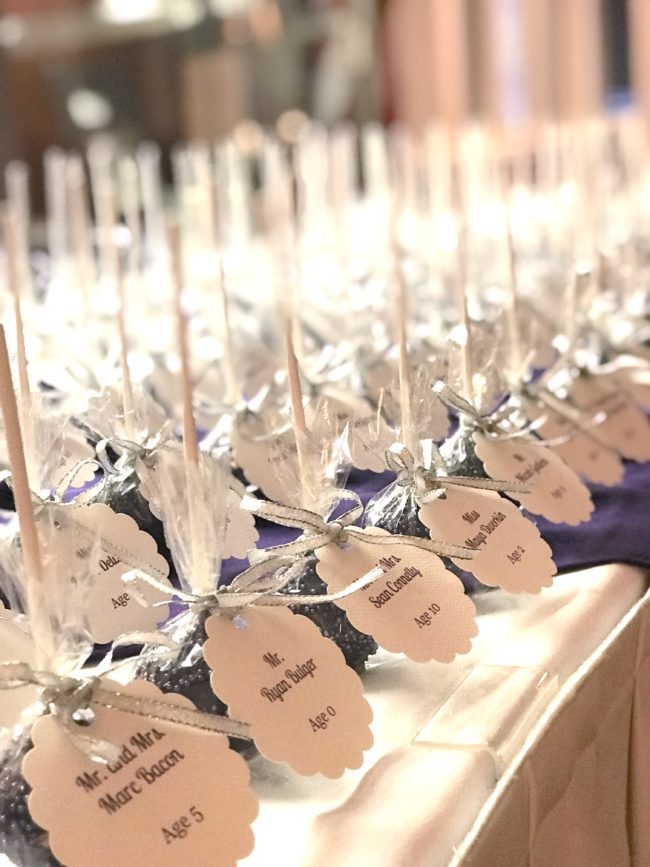 A giant "A" served as the sign-in board. The bright white made for a beautiful backdrop for the
(what else?) purple and silver sharpies guests used to send their messages to the Bat Mitzvah girl.
The guest of honor's name adorned the silver-capped gift card box, which was placed strategically
beside a beautiful flower arrangement.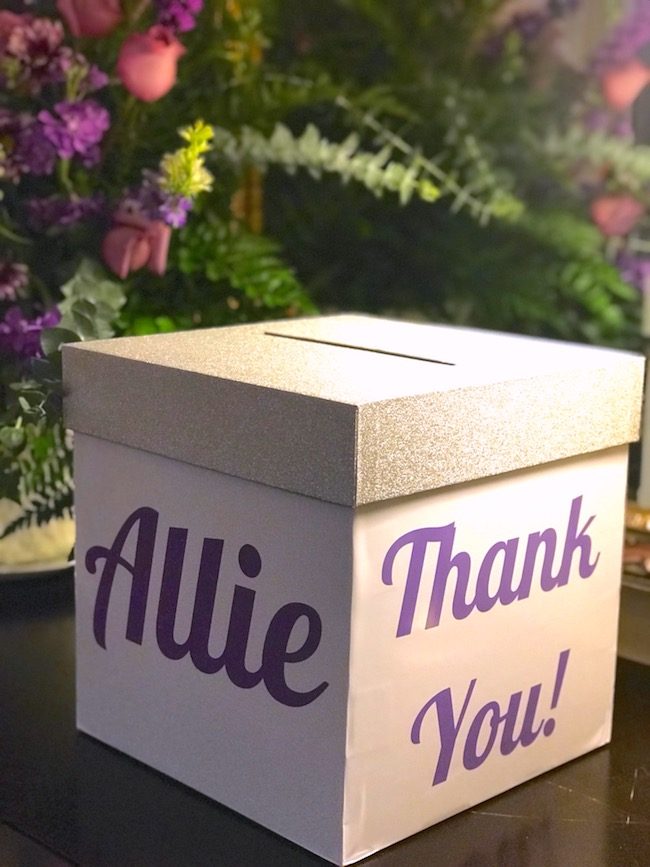 The centerpieces were a unique design featuring pictures of the bat mitzvah girl, numbered by
her corresponding age in the picture. As a tremendous toddler…
A precocious kindergartner…
And right up to Bat Mitzvah age.
I designed this beautiful plexiglass candle lighting piece, which looked resplendent with purple
gel beads in both the base and the clear holders.
This piece lit up the room!
These colorful socks provided welcome relief for the dancers in the crowd, who got
to discard their high heels and kick it in style!
The sweetness of the evening will live on for the young adults as they went home with these
awesome mini Double Bubble gumball machines.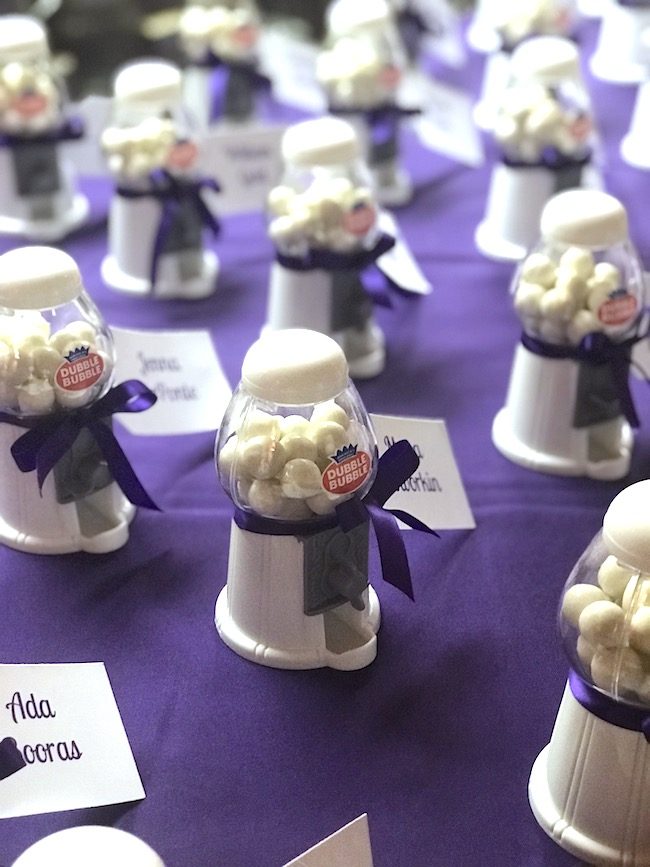 Mazel Tov Allie and may all your mitzvah dreams come in purple and silver!
Easy! Done! Enjoy!
Plan-it Vicki is the brainchild of Vicki Ross, an experienced Event Planner located in Avon, a suburb of Hartford, Connecticut. Vicki has created wonderful celebrations all over Connecticut, New York, and Massachusetts. She and her staff provide services for small, intimate dinner parties as well as weddings, and bar and bat mitzvahs.

For help with your next event contact Plan-it Vicki